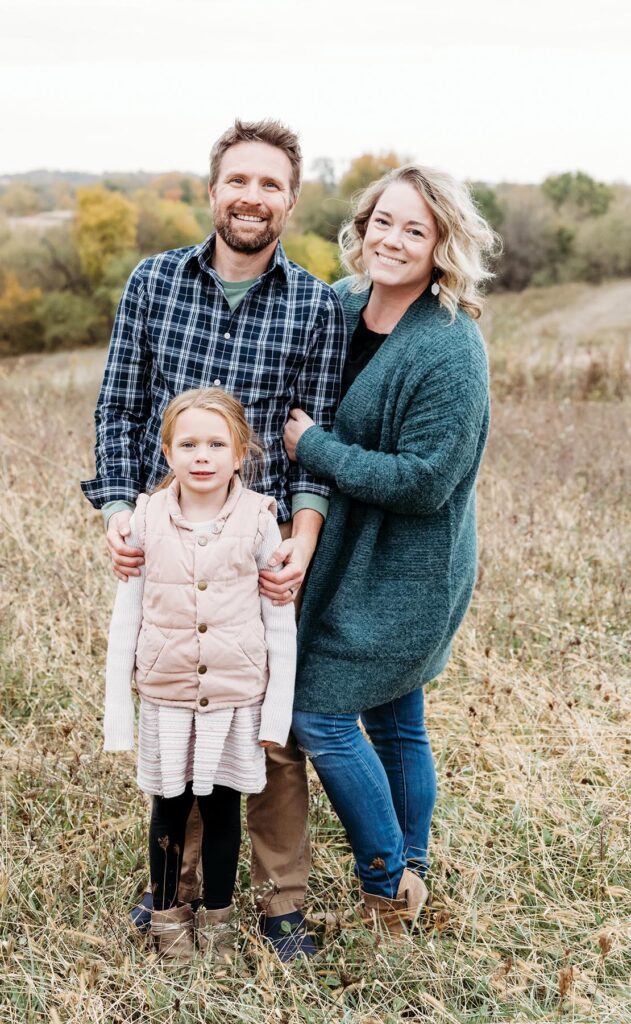 The prairies of the Midwestern United States have long occupied the imaginations of artists, writers, and lovers.
For Elkader-area painter and photographer Jillian Webb Herrmann, the prairie symbolizes new life and the possibility of connection.
She first encountered the tallgrass prairie on Wold Farm near St. Olaf, Iowa, 15 years ago with her then-boyfriend – now-husband – Zach. They had traveled to the family farm to "meet the grandparents." On that first visit, Zach's Grandpa Don tucked them into the tractor and gave Jillian the full tour of the farm property. She fell in love.
She was struck by the beauty and tranquility of the near-170-year-old farm: the rolling hills, the undulating prairie grasses and wildflowers, the endless sky, and the feeling of belonging – amidst seemingly boundless nature.
But what caught her attention and her artist's imagination were the grain bins.
"Those would make the cutest cabins!" Jillian remembers saying to Zach's mom.
"And then his mom was like 'that is actually something people do' and so she started sending me pictures and I'm like 'we can do this one day!' and I started drawing."
And she started dreaming. She hoped to welcome guests to experience the same feelings of serenity, belonging, and connection that she had every time she went to the farm.
"I feel like the people who will value this space are the people who really value their time together. There is no TV in here. That was a choice. I kind of want it to be a place where you really have to connect…you get to," she says, laughing.
This passion project, which started during the first year of COVID, was not without challenges. However, with the unwavering support of her husband, her mom, Zach's mom, and dedicated local contractors and vendors, the first renovation – the largest grain bin – was completed in the summer of 2022.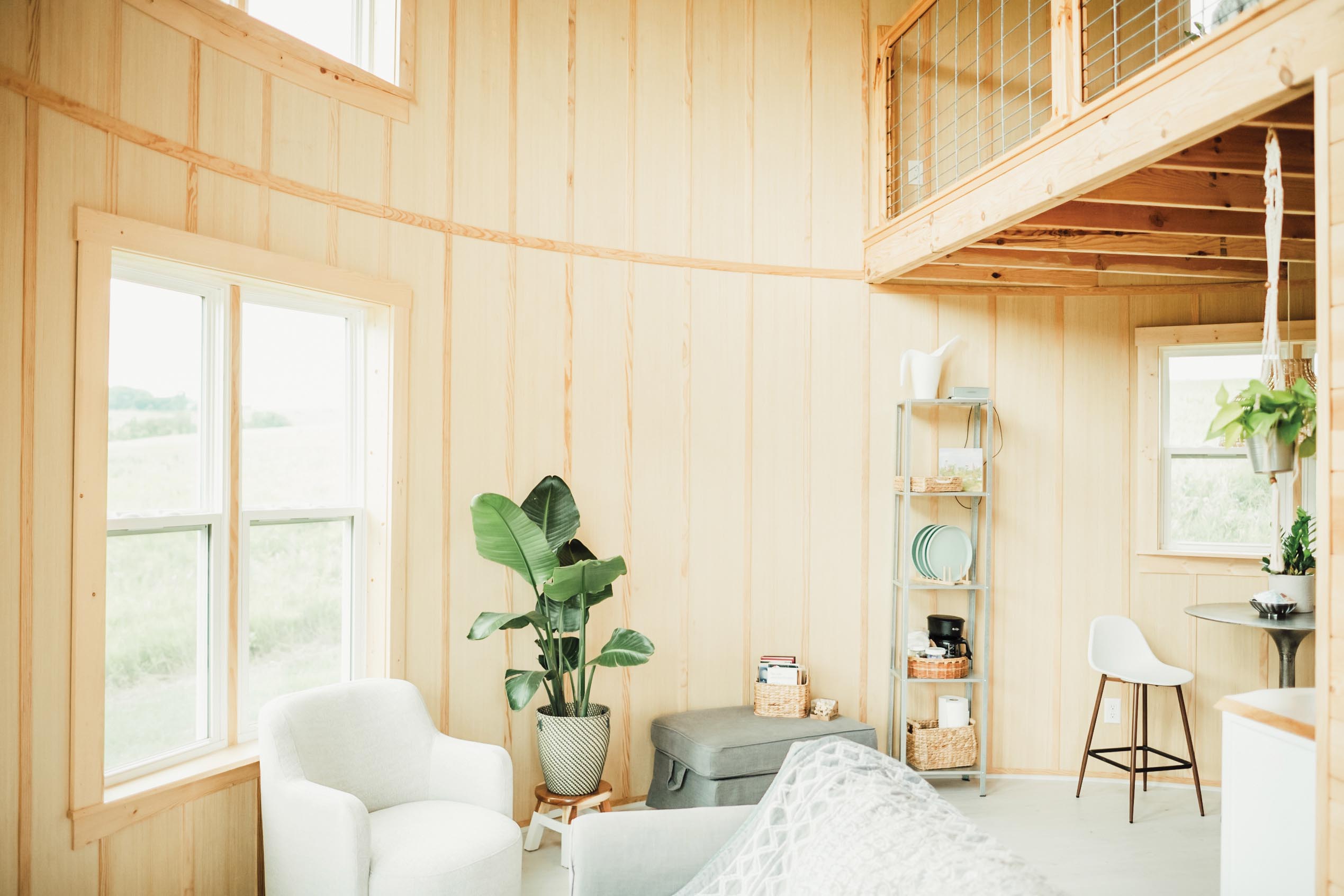 "The whole process was like a couple years of growth for me. I had to learn how to trust myself and trust that what I was doing was going to work out. I had to have a lot of faith, honestly," Jillian recalls. "I wouldn't have done it if I hadn't had people that believed in me. Anybody that's doing something big, or little, if you have the support of somebody who believes in you and will back you…That's why this is here. If I hadn't had that, this would not be here. I'm grateful that I get to share it now."
They officially opened the Grain Bin to the public to rent in July of 2022, and in October, they invited friends and the community out to celebrate Jillian's birthday with a "Barn Party" at Wold Farm. Folks toured the grain bin cabin and gathered together in the barn to eat, drink, and enjoy time together.
"I think my favorite part of it was the birthday card my husband wrote me," Jillian says. "He said in the card, 'Don and Bernice [his grandparents] would not believe that you have people coming from all over to stay at Wold Farm.' And it makes me teary to say that because it was like, his grandma had a lot of big ideas, too. And she would love it. I think they would be really proud of this space."
While Jillian was already making use of the gorgeous lighting in the bin and the farm's landscape for photo shoots – including engagement and wedding photos – she began to think of other ways she could utilize the unique spaces.
"I had someone come as just a solo retreat, and it was life changing for her," Jillian says. "I want to be able to help people have that space to connect and just be."
After a close friend stayed in the grain bin for an artist's "sabbatical" over the winter, Jillian began thinking outside the typical vacation rental box.
"I've already been thinking about how I can make this space more of a retreat, more of an experience. My yoga crew came out here one night and we practiced in the yard and then we had a gathering in the grain bin after," Jillian says. "But I could see it being a space for healing/health and wellbeing workshops, elopements, micro-teeny events. Even a rural experience package where they could come and go on the river. I just have all of these ideas!"
But the idea of creating a space for people to elope is what eventually took root.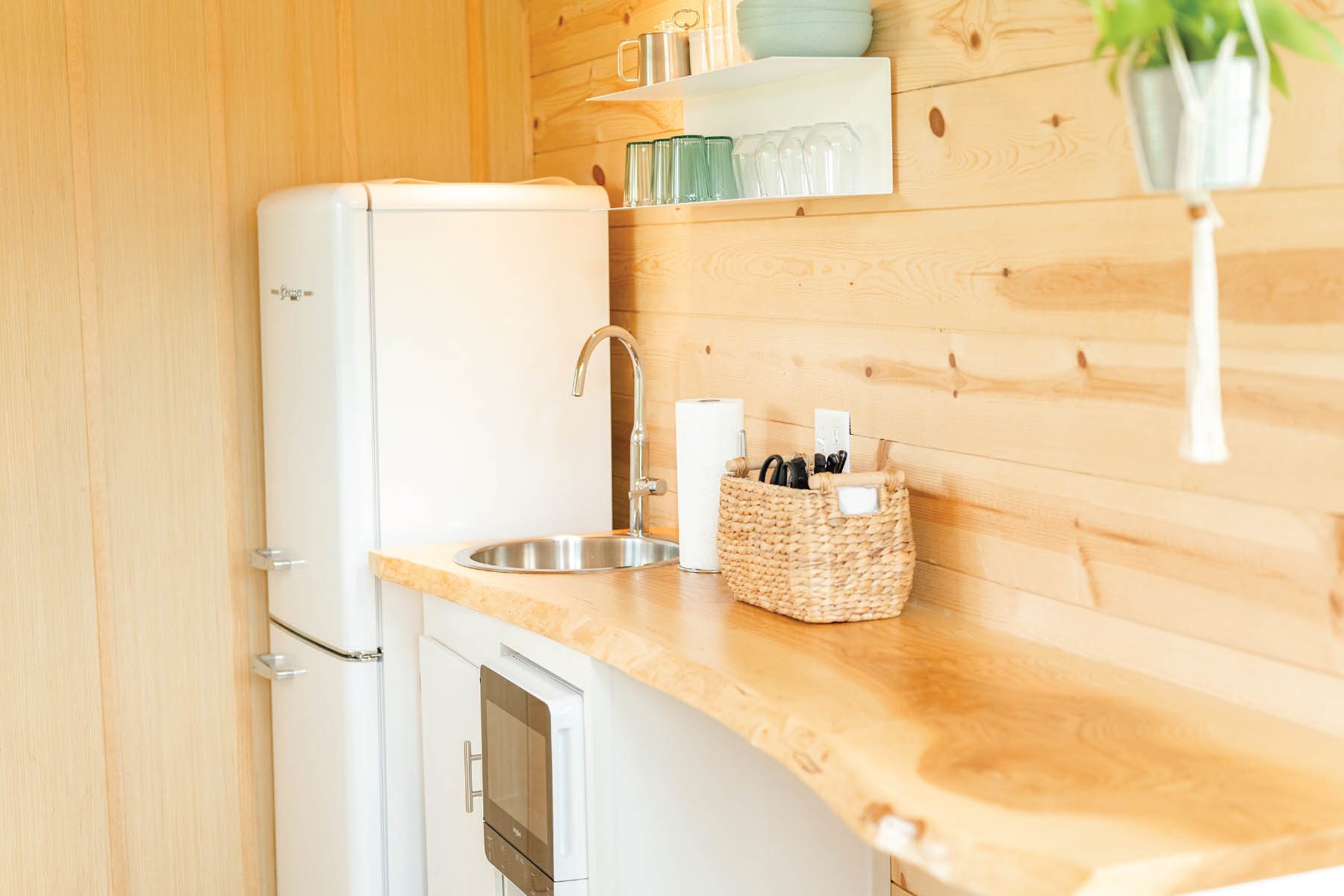 What could be more fun than jumping in the car with your beloved, leaving the frenetic energy of the city behind, and escaping to a renovated grain bin in the middle of a tallgrass prairie in Northeast Iowa to elope?
At least that's what Jillian hoped when she posted an "Elopement Giveaway" on the Wold Farm website and promoted it through her social media network. 
"I love love. I feel like we're put on the planet to learn how to love unconditionally. That may not be everybody's thing, but for me I feel like we are and that is a reason for being here and going through the hardships that we go through. And learning to love ourselves in the same way we love others," Jillian reflects. "Everything comes back to love for me. The elopement thing really pulls it all together because, I don't know, it's like when you dedicate your life to somebody it's the most obvious form of love."
The giveaway itself is a substantial package worth almost $5000, and includes one night in the Grain Bin, dinner provided by a restaurant in Elkader, the officiant for the wedding, and a photo album of the event.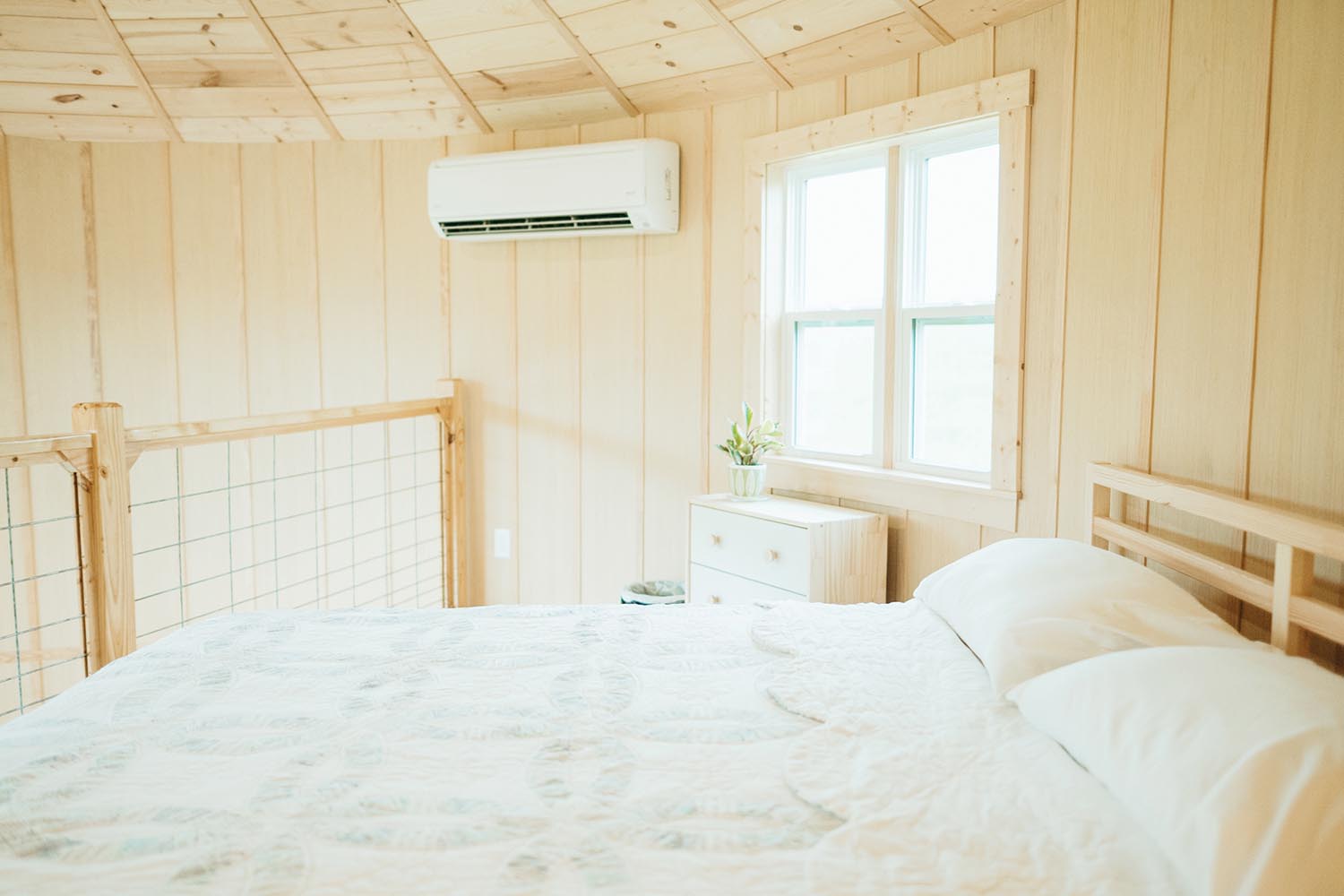 "It's a really big giveaway, actually. I felt like I needed to make it super over the top," Jillian explains. "I mean, a) to ask someone to elope, and then b), to elope at my house, and then pick me as your photographer. It's pretty specific! I felt like it was worth a shot!"
To her delight, several couples applied.
Jillian selected a few finalists and began making phone calls to interview each couple.
As soon as she got Sara Chappell-Dick and Mickey Price on the phone, she knew she had found her winners.
"They feel like they could pack up and move here," Jillian explains. "They feel like Northeast Iowa people. They were so outgoing and easygoing, and it's just the two of them. I instantly felt comfortable with these two."
Sara (26) and Mickey (27) live in Chicago with their dog Gingko. Both are outdoor enthusiasts and adventurers.
"We met in 2016, on Tinder," Sara recalls via email. "Mickey had said that he was really into tea in his bio, so I messaged him that I drink several cups of tea a day – definitely an exaggeration. I had said that I love the poet Mary Oliver, which he responded to by quoting one of her poems (he told me later he had never heard of Mary Oliver before, he just googled it, lol). For our first date, Mickey cooked me a beautiful pheasant dinner. The rest is history."
When Sara saw the Elopement Giveaway ad on Instagram, she thought it was meant for them.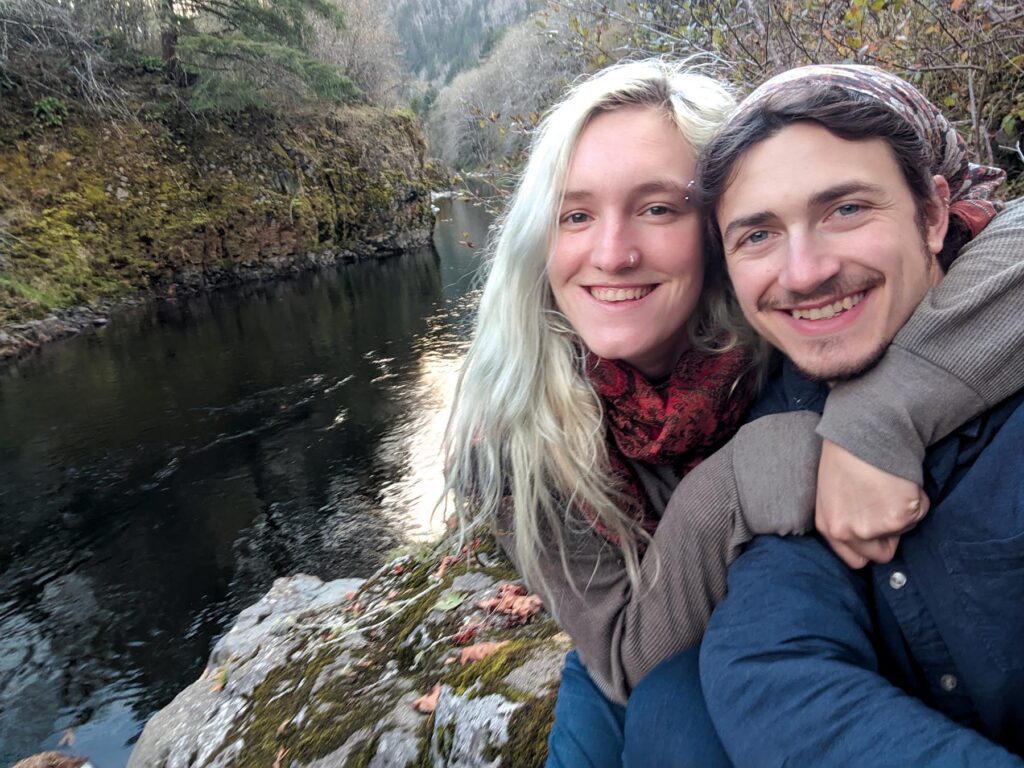 "We've been talking about a courthouse wedding for a while now, with plans to have a party with family and friends later on. When I saw the ad for the giveaway, and saw that it's held on a beautiful farm in the prairie – a landscape that we both love and feel at home in, growing up in the Midwest – we felt like it was exactly what we were looking for and fit us perfectly."
To their surprise, they won!
"We felt that the traditional wedding setup didn't fit us very well. We both strongly value simple living," Mickey and Sara explain. "We also share what feels like a really close, really personal bond between the two of us that we would love to represent by celebrating privately. We think a private ceremony in a landscape that means a lot to both of us feels really special."
For Sara, the elopement is extra special because it ties her family past to her present life with Mickey and to their dreams of the future.
"I am so excited to wear my mom's dress! It was sewn and hand-embroidered by my grandma. There are these little flowers she embroidered on it that will look beautiful in the setting," Sara says. "We're also both really excited to see what Jillian and Zach have going on at their farm, because we dream of having our own farm one day and love to chat with people who are living it!"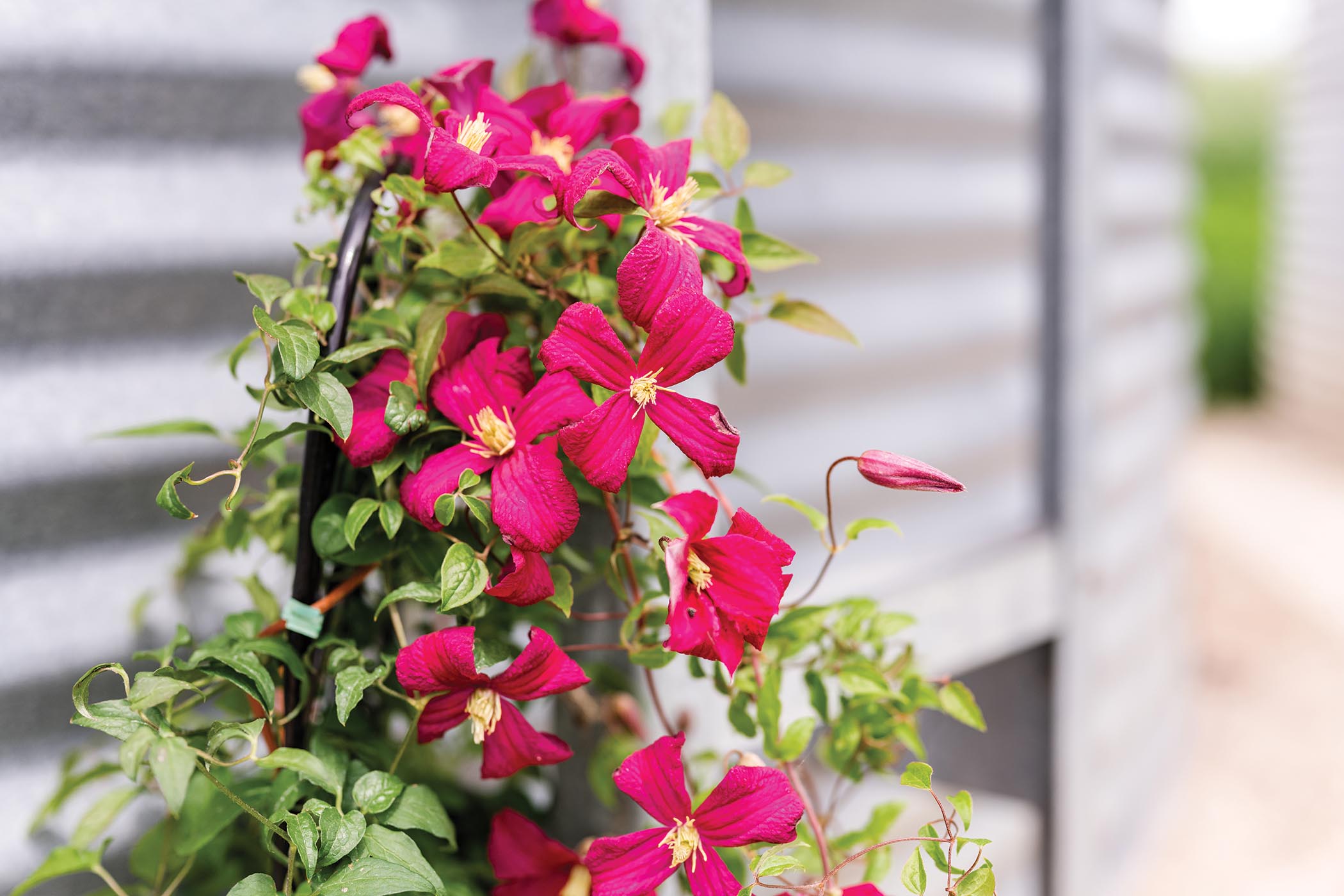 Jillian is hopeful that Sara and Mickey's elopement is the first of many in the future.
"I love my life, and I love that I do painting and festivals and photography and all these things, but this elopement ties all of them together and brings all of my creative energy right here, and creates connection in the most intimate kind of way," Jillian says. "In a world where there is so much pain and suffering and sorrow, there is still so much joy and love, and that's what we need to focus on. Because it's always there."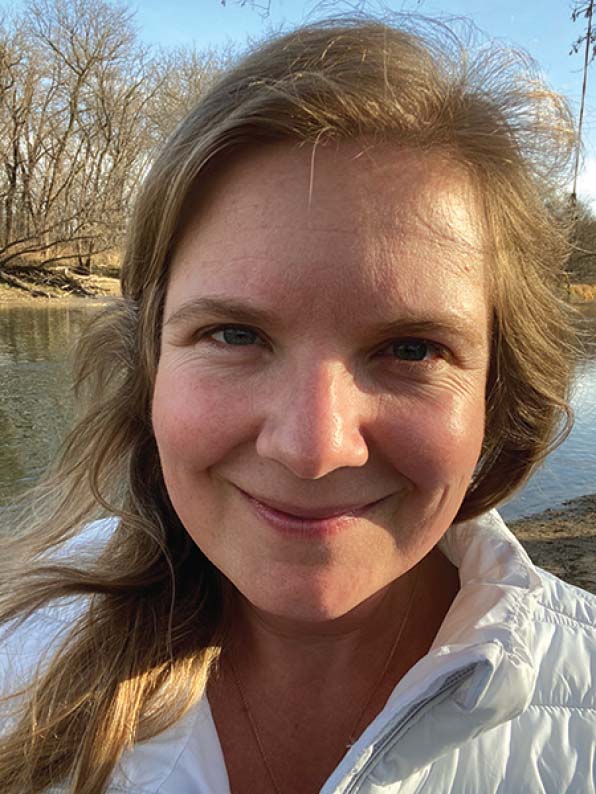 Christy Ebert Vrtis is a teacher, writer, mom, and crime drama enthusiast who loves to curate book lists for family and friends, run (slowly) on the Trout Run Trail, and adventure around the world and throughout the Driftless with her husband and kids.