You are a limited resource. I repeat this phrase to myself as I handle requests – from others, my family, myself. It helps me be more mindful of my time and is a great start for living with intention.
So what does that mean, living with intention?
To me, it means taking a pause before you make choices, and imagining the various outcomes. While this sounds like a tedious process, it really only takes seconds. "How will my future self feel about this choice?" Generally, you know the answer – you just have to ask the question (over and over again). And, yeah, I guess that can get a little tedious, but it is the key to mindfulness. Pausing and being present in the moment – utilizing all your senses to appreciate the moment, and doing the next right thing (for yourself) – is worth it in the long run, though.
Sometimes the next right thing is a nap in a hammock. Do it! Time flies by, and if your deepest desire was a hammock nap and you never took it, your future-self will most definitely frown upon that past-self choice.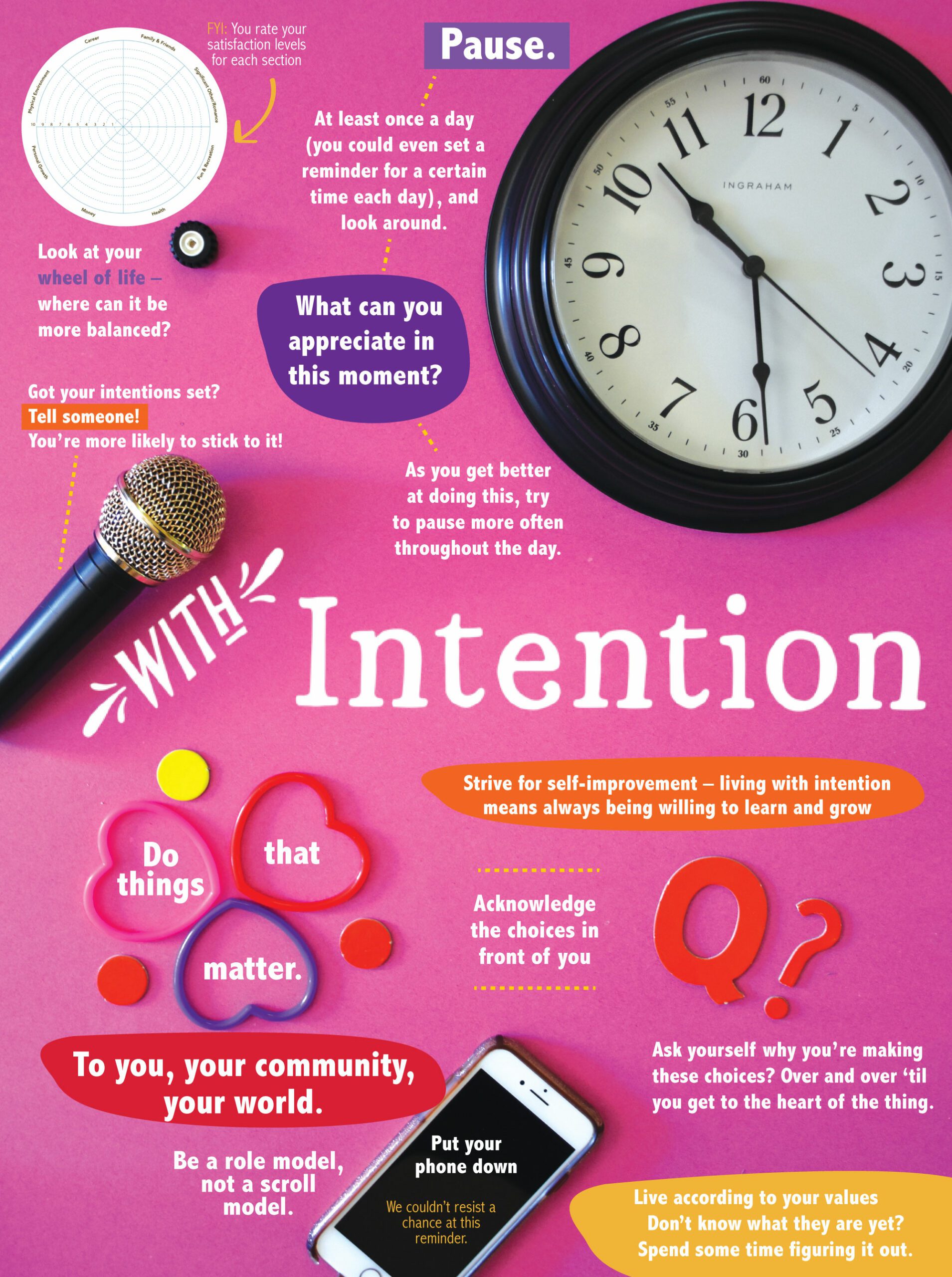 I look back on the last 15 years of business, and 10 years of parenting, and I feel pretty good, overall, about my choices. Did I know I was going to feel this way at this point in my life? Heck, no. I think, after Roxie was born, it was mostly parenting instincts that took hold – it was always clear in my brain that Roxie was the most important choice, each and every day. That guided the rest. I will forever be grateful for the clarity she provided (and continues to provide for) my life/work balance.
Looking back can also offer a view of some things that helped (or didn't help) make a more intentional life. I put together a few ideas to get you started, and our mental health writer, Olivia Lynn Schnur, bats you in to home plate (baseball metaphors are the thing for summer magazines, right?!) with excellent tips on being intentional and mindful.
Here's to living this summer with intention, and every season hereafter.
Aryn Henning Nichols does her best to walk her talk and take hammock naps sometimes…but it most likely should happen more often than it does!