Vonnie Linnevold was interviewed by her daughter, Becky Shaw
My mother, Vonnie Linnevold, is a thoughtful and generous 98-year-old with an amazing memory. She was born and raised in Florida, and survived the hurricane of 1928 when her family home was totally destroyed. Like many who were young adults during WWII, her life trajectory was dramatically altered by the War. She became a wife, mother of three children, and provided constant support for my father's career, her family, and for the community and the church. Her many batches of Norwegian meatballs and glazed carrots for Nordic Fest and church dinners are memories for us all. She supported the Decorah Community Concert Association (which Dad chaired for years) by hosting performers in our home and other homes. She delights in describing the evenings with Harry Belafonte, Fred Waring, and other notable performers who were beneficiaries of the hospitality of local couples for post-concert meals and conversation. Her life is a story of honesty, integrity, and just "being there" for her family.
What's the best advice anyone ever gave you?
My mother was the one who taught me to always treat others the way you would want to be treated. She reinforced that by living that advice in her own life. I was an only child who missed having sisters and brothers, but I always enjoyed my parents' company.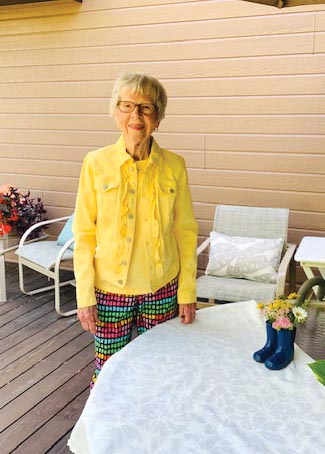 What did you want to be when you grew up?
I don't really recall aspiring to have any particular career, but I think my mother had hopes that I would be a singer. I started voice lessons at about five years old and did performances at church very soon after that. My teacher created opportunities for me to perform in the community. My mother was a wonderful seamstress, in addition to being a very good cook, and made lovely dresses for many of the performances. She also taught me to sew, and I later made many of my daughter Becky's clothes. After high school I attended Stetson College, participating in music there. I recall having a significant singing part in "Hansel and Gretel." After college, I continued performing, sometimes for USO events during WWII in the Palm Beach area. One evening I was invited to a dance for officers in the Marines where I met my future husband, Willard Linnevold. I wasn't scheduled to perform that evening, but I sang along with the band as we were dancing. I think he decided he liked my voice!
What do/did you do? Willard proposed and we were married in September of 1944. We were married for the next 71 years, until his death in 2015. After we moved to his hometown of Decorah, and had three children, I found many opportunities to use my vocal training over the years. There were weddings, funerals, choirs, and even a women's trio that sang mostly Norwegian folk songs. I am not Norwegian, but I managed to learn!
If you could eat anything every day for the rest of your life, what would it be? Probably Raisin Bran and cantaloupe
Name one thing you could not live without: My family
Tell us about your wedding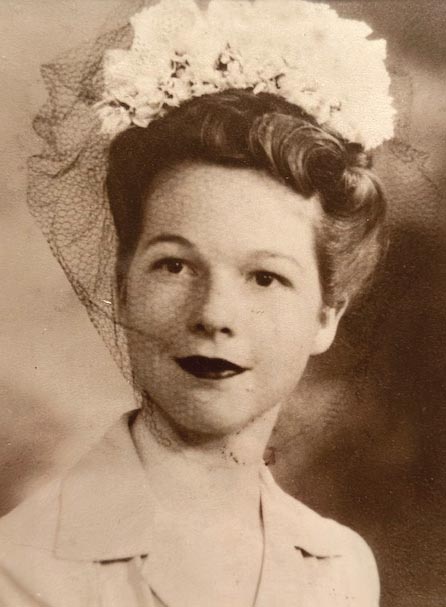 Our wedding was unusual for several reasons. WWII was still raging; couples didn't know what lay ahead. Willard (Bill) had used up most of his leave time from his active duty in the Marines while getting to know me and my family in West Palm Beach, Florida. We also made a trip to introduce me to his family in rural Decorah. We didn't have much time left for a wedding after all that travel, which meant we were married on the Marine base rather than in my home town. My mother made my wedding dress in two weeks. It had satin covered buttons down the back, and it was time consuming to make. Bill planned the wedding in my absence, due to time constraints. My maid-of-honor, my cousin, my mother, dad, and I made the trip on the train from my hometown, West Palm Beach, to New Bern, North Carolina, where we were married in a Baptist church on September 23, 1944. We had music, and the pastor's wife generously hosted the wedding reception in their home. Most of the guests were Marines and service couples who didn't know me. My only family in attendance were my maid-of-honor and my parents. Bill's family could not attend because the travel was too challenging from Decorah. The next day Bill went back to work on the base, and I started out on foot to search for an apartment to replace our one-room place.
How would you describe yourself in one sentence? I am generally quiet but sociable, and happily adjusted to life in a community with strong Norwegian heritage, without having an ounce of Norwegian in me!