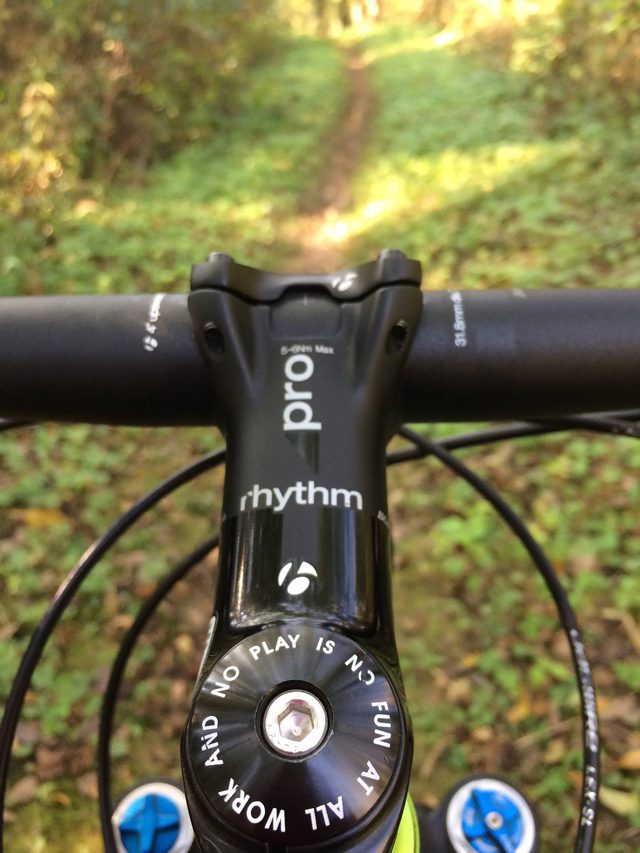 By Aryn Henning Nichols
I'm standing at the edge of a steep single-track slope – c'mon, let's be honest: it's a cliff – with a mountain bike between my legs. I've freaked myself out and am stuck looking down.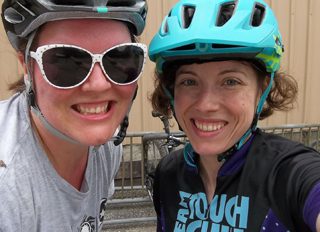 "Eeeee! I can't do it!" I shout ahead to my totally rad and more experienced riding leader (the ever-awesome, Josie – pictured at right with me).
"It's okay to walk," she says.
No it's not. I can do it.
Trust your body, trust your bike. Trust your body, trust your bike. Trust your body, trust your bike. This mantra floods my head as I climb aboard to ride to certain death.
"Woohoo!" I shout ahead. "I did it!" I hear a "wooo!" back and we keep riding.
The next day, I don't hesitate at the cliff. And it's amazing.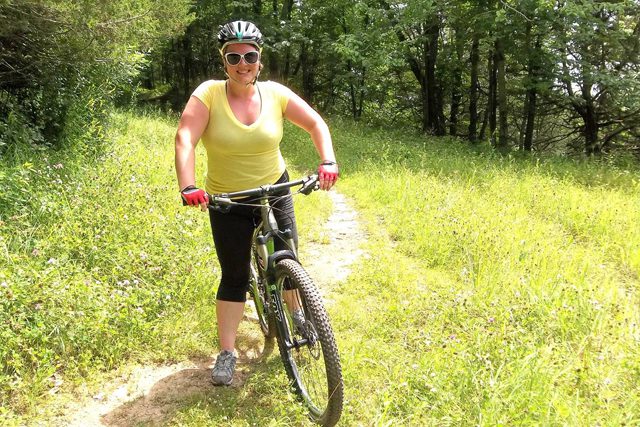 Mountain biking is something I've always wanted to be good at. I mean…it's a pretty badass sport. Those craggy rocks and towering bluffs are some killer personal trainers, and running an endless "trust your body, trust your bike" mantra is, literally, meditation.
The amazing Benji Nichols (my husband) has known this for decades, so I don't know why it's taken me almost a decade into our relationship to give it a fighting chance (okay: running a magazine, having a baby, watching all the Netflix…those are probably the reasons).
But no more! Over the past month-ish, I've been renting mountain bikes from Decorah Bicycles to see if I can somehow be a badass-mountain-biking-bitch.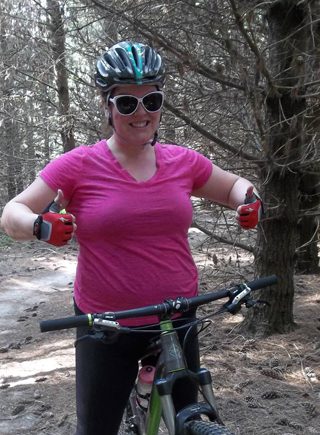 Here are 5 things I've learned (spoiler: lessons may also be applied to life):
You're going to crash. Once you get the first crash done, the next one doesn't seem so scary.
Uphill climbs are so hard! But they get better if you keep working at it.
Using your body AND mind to navigate roots, rocks, twists, and dips is an amazing experience.
You might run over a dead mouse every now and then. It's okay. Get over it and move on.
If you can't get through a section of trail right away, go back and try again. And again. Victory is exhilarating! (Don't be alarmed if you accidentally shout, "F#*k yeah!" Swearing is acceptable encouraged.)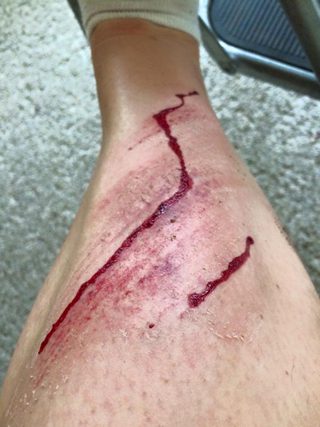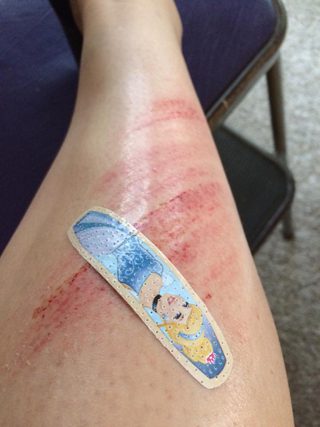 After a week or two of riding by myself and with Josie, I went out with Benji (yikes, I was nervous!). I had ridden with him probably five times before probably five years ago, and I really wanted him to think I was kicking ass. Of course, I crashed. But that was after I kicked ass.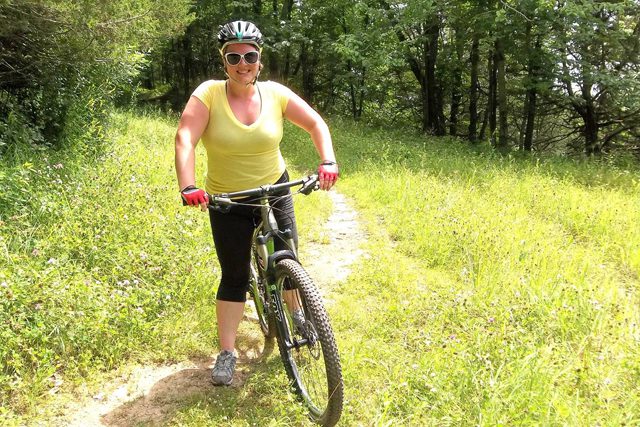 We climbed up and rolled down the challenging single-track of Decorah and I was proud of myself. There were many "woohoos" and lots of sweat. At the top of Van Peenen Prairie, I looked at Benji, smiled – excited – and said, "I think I might be a mountain biker!"
He looked at me and snorted. I expected one of his usual snarky remarks, but instead he threw a hand up for a high five and said, "I've got news for you: You are a mountain biker."
F#*k yeah!
—————————–
Wanna ride with me? Let's rent bikes together (it's a great way to figure out what you like to ride, or if you like to ride)! Or join Josie and Travis at Decorah Bicycles for their weekly Sunday FWD Rides. Get more details and sign up here! Ride on, you unicorns!