Looking to truly rock your Driftless Region summer?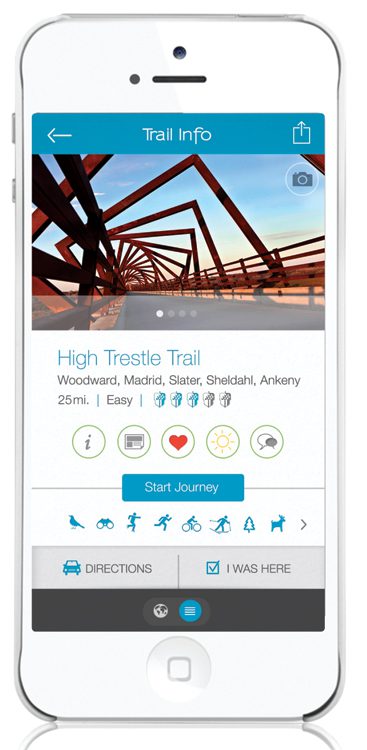 Check out these handy maps, apps, and resources to help make it all happen!
For over 30 years, the Iowa Natural Heritage Foundation has been helping establish recreational trails across the state. In just the past year, they have released a highly useful App that not only locates trails, but shows points of interest along the way, natural resource information, and also tracks distance, weather, events, and more. Check it out for iPhone or Android here.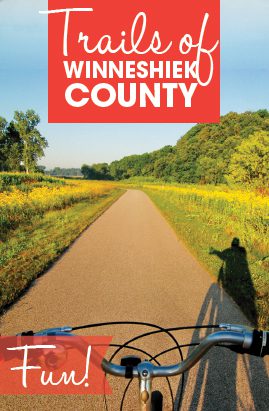 POCKET MAPS!
A handy pocket map of the TRT and Prairie Farmer Trail was produced in 2014 by Winneshiek County Conservation, the Winneshiek County CVB, and Inspire(d) Media (that's us!). Points of interest, difficulty, and fun tips are all included. They've flown off of racks, but can still be found at the Decorah Visitors Center, Decorah Campground, and various locations in downtown Decorah. You can also find on on-line version here.
Trout Fishing Map:
An awesome pocket-sized reference guide to Winneshiek County Trout Fishing Streams is available from the Northeast Iowa RC&D and Winneshiek County CVB. It's an extremely well done map that features streams and public areas that you may not even know of! Grab a copy at the Winneshiek County CVB office or contact Northeast Iowa RC&D at 563-864-7112.


The Driftless Region is rich with great river and stream trails for paddling and fishing. Here in Northeast Iowa, we're lucky to have an amazing resource for water trail maps also from the Northeast Iowa RC&D. Maps for the Turkey, Yellow, Wapsipinicon, and Upper Iowa Rivers are all available for a very small cost, or for free download. Plan your summer adventures on the great wild water of the Driftless – www.northeastiowarcd.org
New Historical Decorah Walking Trail Signs "A Walk Into the Past"
A new series of historical signs have been placed around downtown Decorah offering glimpses into the past at specific sites. Decorah High School art teacher Elizabeth Lorentzen, retired Luther professor Ed Epperly, and the Winneshiek County Historical Society have teamed up to create and implement the project, placing almost 20 historical signs throughout Downtown Decorah. A walking map is planned for this summer (2015) – we'll keep you posted!