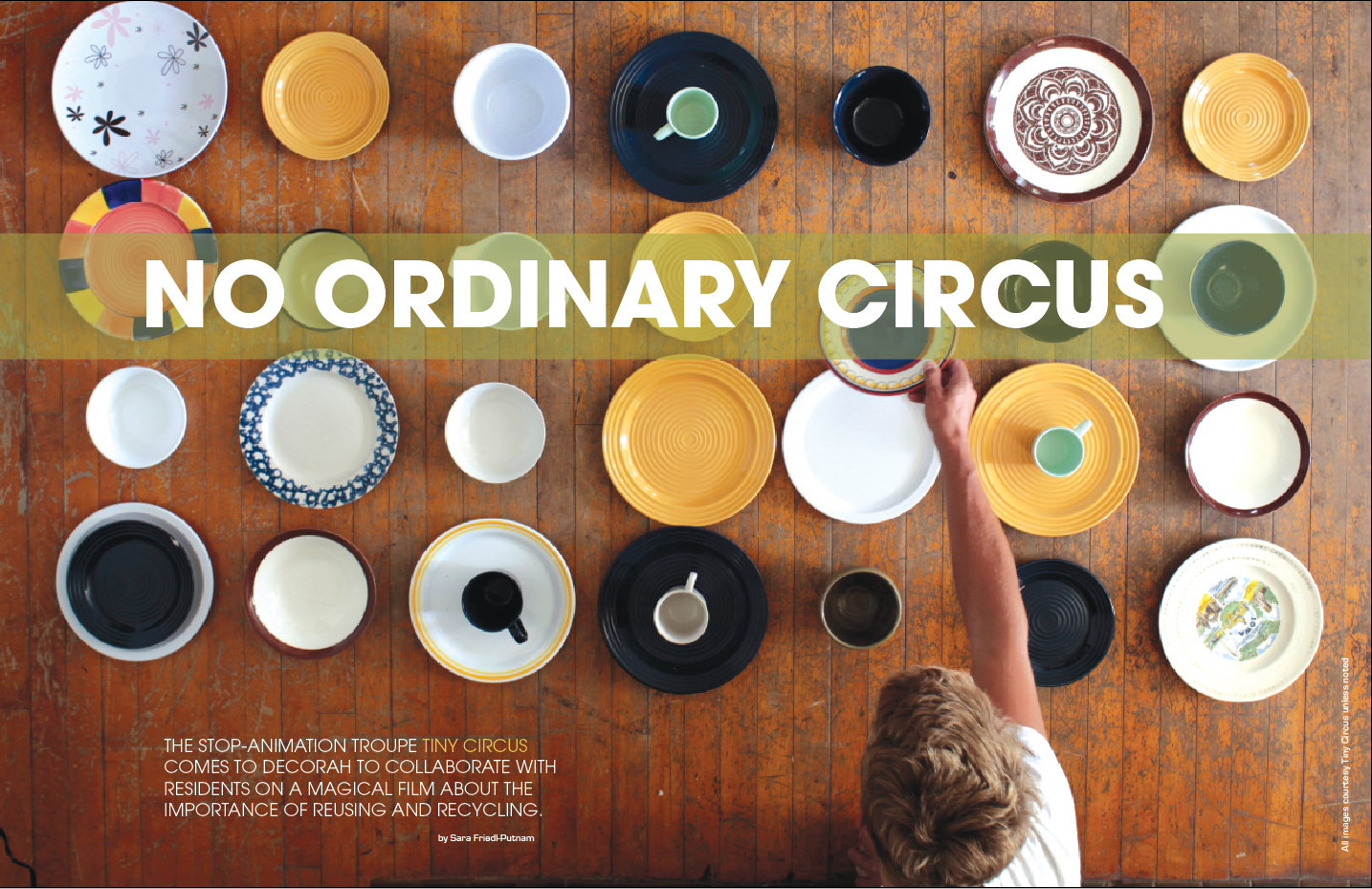 by Sara Friedl-Putnam • photos courtesy Tiny Circus unless noted
Lights! Camera! Action!
STOP!
It's a typical chilly winter day in Northeast Iowa, but there's some pretty atypical movie magic happening in Decorah ­– even if the trappings of a Hollywood film set are nowhere to be found.
In this case the lights are, well, those of the Depot Outlet on Montgomery Street. The camera is a Canon digital SLR. And the action involves directing a group of lively eighth-graders as they move women's shirts around a circular display rack, then quickly stop. They do the same thing again…and again…and again ­– which might be a bit boring were it not all part of the fun of something called Tiny Circus.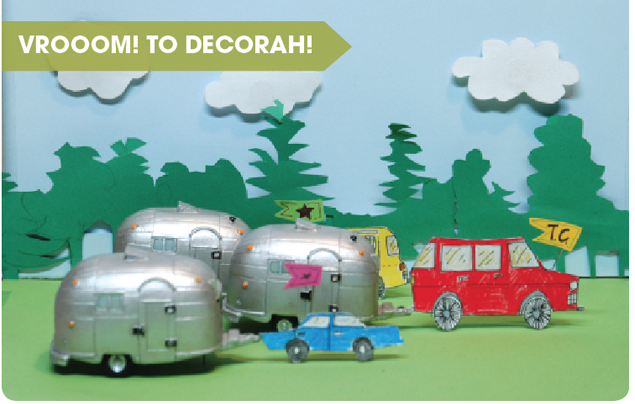 Before you get ahead of yourself, it's not actually a tiny circus…well, not exactly. Any elephants would probably be made of paper, tightropes crafted out of string, and big tops hand-drawn. This Tiny Circus is a stop-motion animation film workshop (think "Gumby" or "Wallace and Gromit"), and the young teens at the Depot would be hard pressed to find two more enthusiastic proponents of the technique than facilitators Carlos Ferguson and Katie In.
Formed in 2008, Tiny Circus holds stop-motion animation workshops around the country, traveling in a vintage Airstream trailer rigged with two screens (one five-foot, the other twice that size) for showing the movies it helps groups produce. The troupe also hosts residencies each summer (in Grinnell, Iowa) and winter (in New Orleans) where circus "members" ­– anyone who participates in one of its projects ­– live and work together to produce animated shorts. They've made more than 70 such films to date.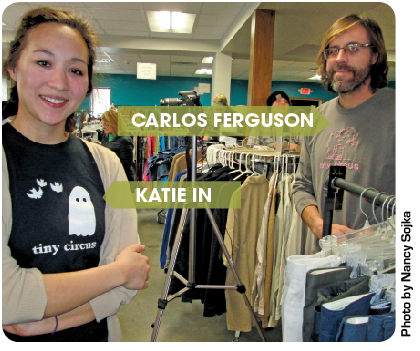 It all started six years ago with a small group of artists, the Ferguson family farm in Grinnell, and a big dream of creating Tiny Circus. This informal retreat brought artists together to envision a future where they engaged communities through stop-motion animation, creating fanciful, animated "Histories of the World" on almost any topic imaginable.
The fact that they had never made a film using this technique – one that dates back to "The Humpty Dumpty Circus" in 1897 ­– didn't deter them in the least. (Remember that infinitely cool chess sequence in "Star Wars"? That was stop-motion animation too.) Experimentation produced the group's first film, "The History of Rain," as well as a deep conviction that stop-motion animation was the ideal tool for exploring more democratic communication.
In other words, traditional "leader and follower" roles have no part in this circus. "We're all about breaking down the very meaning of those roles and questioning the hierarchical structures of school, work, and play," says In. "Every one of our projects is completed by a group, so collaboration is absolutely central to our process."
How, exactly, does that process work? It starts with unleashing the imagination and brainstorming the topic. Then it's storyboard time. What will the animation look like? How can sound be used to help convey the story? And what materials will be needed to build the sets and characters? (Colored paper and glue always come in handy!) Shooting inevitably takes the most time. "Every single frame of a stop-motion animation film is a photograph," explains In, who joined Tiny Circus in 2012. "Objects are moved by hand very slightly before the next photograph is taken, and then when those photographs are put together, they make a movie. It's really quite magical."
This magical process has helped young boys and girls in North Carolina convey the (imaginary!) history of vampires. It's allowed teachers in Iowa to communicate creatively the importance of art education. It's helped teens in New York explore the hot-button issue of racial profiling in the wake of the Ferguson riots. (In and Ferguson cite that experience as one of the most impactful experiences they have had to date.) And it has provided college students in Tennessee with a less scary way to face their fears.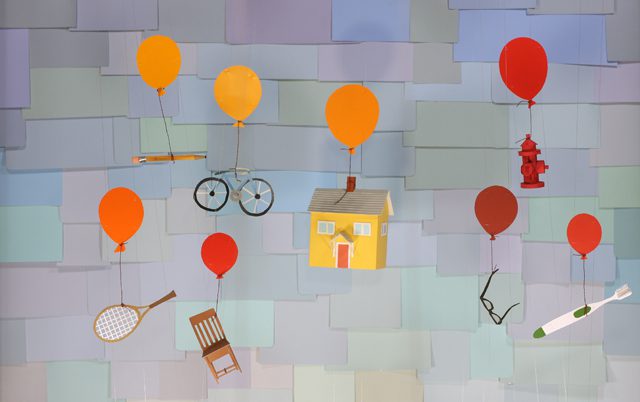 While that may sound like pretty heavy stuff, Tiny Circus, just like any circus worth its salt, also knows how to have fun. They dance. They play games. And they blast music. Loud.
In other words, says In, "Tiny Circus rocks."
One glimpse of what's transpiring at the Depot Outlet more than proves her point. The teens are engaged, inquisitive, and clearly having a blast making a movie. The topic for this one? Reusing and recycling in Winneshiek County.
"All right, we're ready to take our first shot," says Ferguson in an assured voice that quickly cuts through the (organized) chaos. "Does everyone have it? Is everyone clear which direction they're moving the shirts?"
The students respond "yes" in unison, move the shirts ever so slightly in a clockwise motion, and then do the exact same thing several more times.
These newly minted circus members – and, the day before, a class of local fifth-graders ­– orchestrated this scene to give viewers a better sense of the second-hand wares sold by the Depot. They also moved shoes on a rack, books on a shelf, and plates on a table to provide "visual candy" (Ferguson's words) to the film, which will include audio interviews as well as video of the county recycling plant and landfill.
Nancy Sojka, a retired art educator and current president of the Oneota Film Festival, immediately felt the Tiny Circus magic when she saw the group in action at an Art Educators of Iowa conference in 2013. After approaching In and Ferguson about the possibility of collaborating with folks in Decorah, she got to work contacting organizations that had the resources to make it happen.
The Iowa Arts Council answered the call last November, awarding OFF a $3,350 grant to bring the Tiny Circus to town.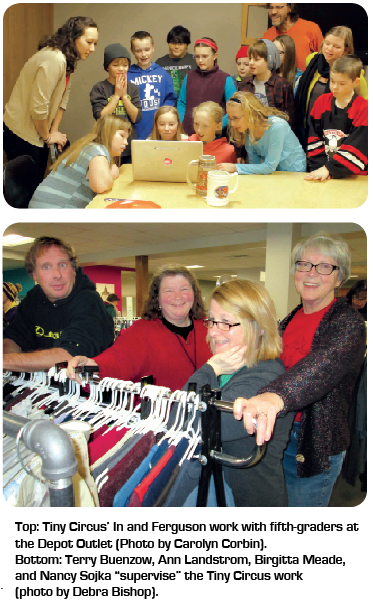 The Depot Outlet and Winneshiek County Recycling quickly followed suit, each contributing $1,000 to the project. Their goal? To raise community consciousness about how the two organizations work hand-in-hand to ensure that only items that belong in the county landfill go to the county landfill. A quick glance at the Depot's diverse wares – need a baby swing, vintage jewelry, or a sturdy chair, anyone? – makes crystal clear that one person's "trash" could indeed be another's treasure.
"The Depot is all about reuse, but we are so much more than just a thrift shop," says Emily Hackman, Depot Outlet manager. "We want to give the community possibilities other than the landfill for discarding items they may no longer want, and hopefully this film will help spread that message."
Terry Buenzow, who has overseen the county's recycling operations for well over a decade, shares that hope.
"Everyone has a vested interest in how they dispose of their unwanted personal stuff, and they can often pick a better path for it than the landfill," he says. "I've searched dumpsters from Novia Scotia to Oregon, and I can tell you no one else comes close to the system we have here."
That kind of teamwork fits perfectly with the mission of Tiny Circus. "This project is ideal for us because there's such great collaboration already happening between entities here," says Ferguson. "Our goal is to create art as a community-based endeavor."
Sojka believes that's exactly what this troupe achieved during their time in Northeast Iowa. The animated film premieres March 7, 2015, at the Oneota Film Festival. (It will also run before almost every film set at the festival that weekend.) In the interim, Tiny Circus will be hard at work paring the hours of film shot in Decorah down to just three minutes – no tiny feat. "We will have 100 times the material that we will be able to use," says Ferguson, hinting at the editing work ahead.
After its OFF premiere, the short will join the growing catalog of Tiny Circus films. If the troupe's previous work is any indication – its videos have tallied more than 100,000 hits on YouTube and garnered countless comments like "rad" and "cool" – the end product promises to delight festival-goers, especially those proud to call this environmentally conscious county home.
"Most children and adults love watching animated films," Sojka muses with a smile, "but how often do they get to watch one created in their own backyard?"
For more information on Tiny Circus, visit www.tinycircus.org.
—————-
Sara Friedl-Putnam has been under the "real" big top before and found the Tiny Circus experience just as fun­ – even if there weren't peanuts and popcorn on hand for consumption at the Depot Outlet.
———————————————————–
Sixth-Annual Oneota Film Festival to be held March 6­–8, 2015
Do you dig films?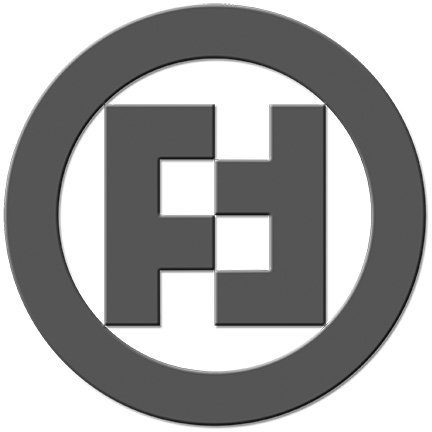 Then be sure not to miss the Sixth-Annual Oneota Film Festival (OFF), set to feature a compelling array of notable and award-winning independent films March 6­–8 on the Luther College campus and downtown Decorah, Iowa.
"Expect a fun, engaging event," says Nancy Sojka, OFF board chair. "This year's schedule includes 50 independent full-length films and shorts exploring everything from adventure and environmental sustainability to the arts and culture."
Each set of weekend films will be preceded by the animated short about reusing and recycling created by Tiny Circus and local residents. Other films of local interest include "Our Eagles," a short about the world-famous Decorah Eagles, and "Seeds of Time," a full-length documentary that follows agricultural pioneer Cary Fowler, a former board member of the Decorah-based Seed Savers Exchange, as he races against time to protect the future of the world's food supply.
Since its 2010 inception, OFF has brought together hundreds of film enthusiasts in scenic Northeast Iowa to enjoy award-winning films, converse with filmmakers, and celebrate film as a way to engage and explore some of the most critical issues facing our communities. Attendance at all films is free of charge.
Visit www.oneotafilmfestival.org to learn more about the festival and its 2015 lineup.
——————————————————–
CHECK OUT THE STOP-MOTION FILM MADE IN DECORAH HERE!