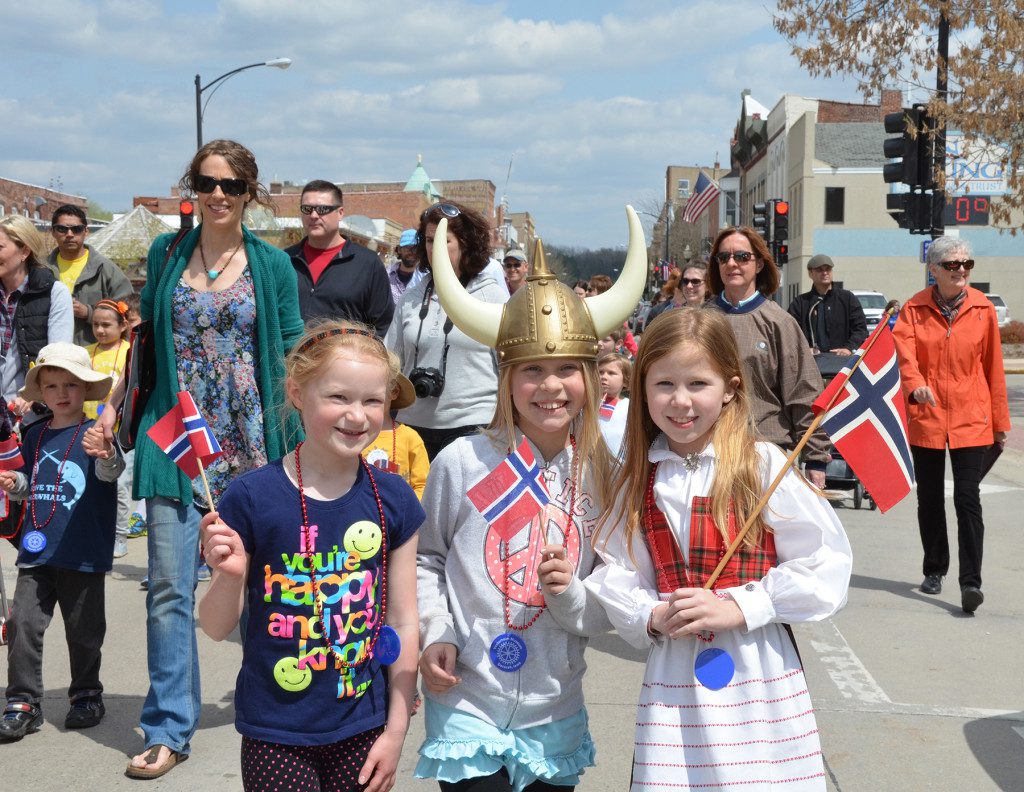 By Inspire(d) • All photos courtesy Vesterheim Museum
If you live in this region – or visit regularly – you know that Norwegians have a lot of strange traditions – eating lutefisk, following trolls around, wrapping sausages with lefse, etc. And how about that spring tradition where there's a parade full of kids? What's that all about, you ask?
It's the celebration of Syttende Mai – meaning literally 17 May – or Norway's "Constitution Day." In Norway, you might hear the day being called Nasjonaldagen (The National Day) or Grunnlovsdagen (The Constitution Day).
It signifies the signing of Norway's constitution in 1814 at Eidsvoll. According to Decorah's Vesterheim Museum, on Syttende Mai, Norwegians like to focus on children, who will inherit both the spirit of national freedom and the Norwegian heritage and culture that are at the heart of the festival. Thus, Norwegians celebrate Syttende Mai with a parade of kids! Happy children march through the streets, waving flags, singing songs, and celebrating the day. On Saturday, May 16, 2015, Vesterheim hosts the aforementioned children's parade, in addition to the ever-popular Nordic Dancers, museum tours, gallery events, crafts, a Foot-Notes street dance, concerts by Decorah Youth choirs, and more. Museum admission is free Saturday, May 16 as well.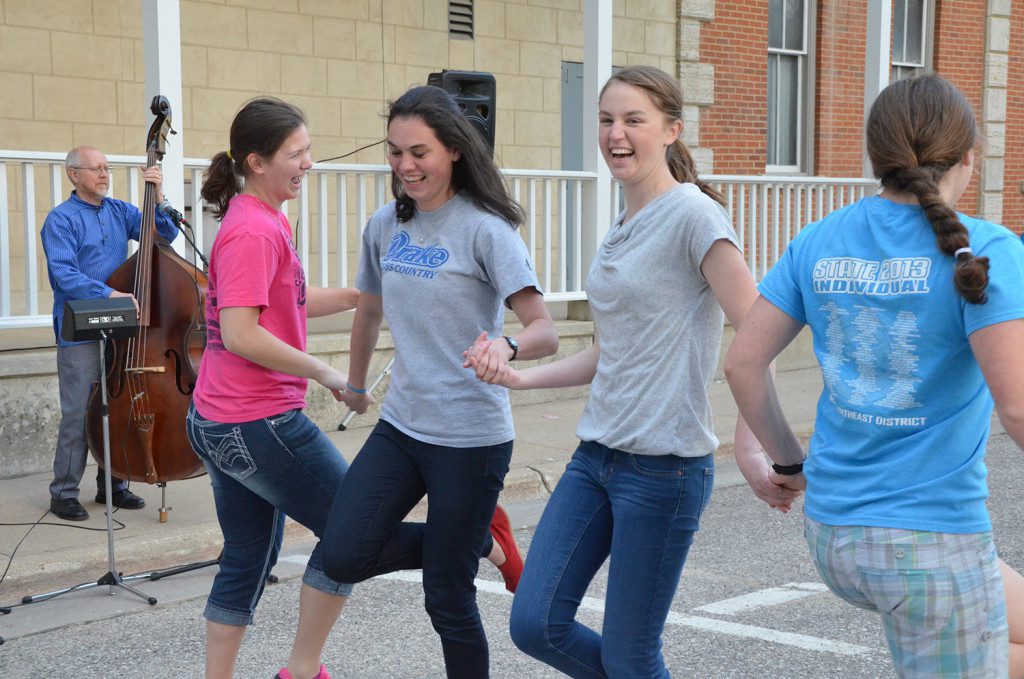 The Vesterheim children's parade begins at 1 pm (gather at 12:30 at the courthouse to be part of it!). The route starts on Main Street in Decorah at the Winneshiek County Courthouse, then travels north along Washington Street to Water Street, then west on Water Street to Mill Street. Anyone can join in and march along or cheer from the sidewalks. Norwegian flags are provided for all those marching. The Foot-Notes street dance starts at 4 pm next to Vesterheim Museum.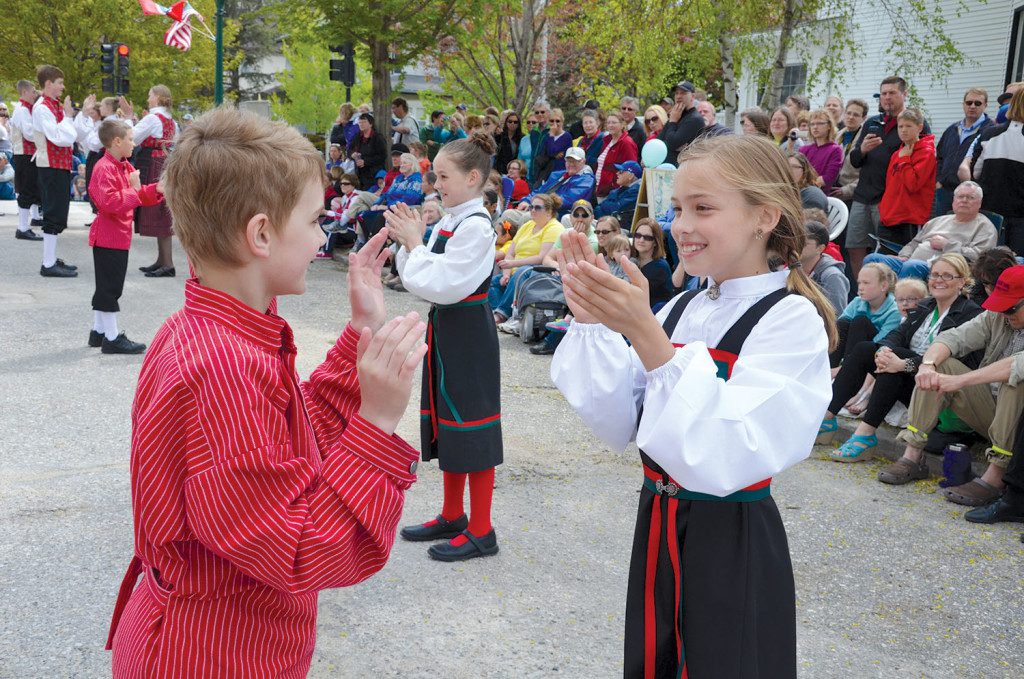 Nearby Spring Grove, Minnesota, hosts a larger three-day festival. The tiny, vibrant town has been putting on this celebration annually since 1973. 2015's Syttende Mai Festival is May 15, 16, and 17. The family-friendly weekend is loaded with delicious food, a grand parade (more than just kids!), live music, motor sporting events, and the popular band the El Caminos on Saturday evening in the Fest Building.
You can also check out demonstrations of Norwegian arts like lefse-making and rosemaling, watch a lutefisk-eating contest, head out on a guided nature walks, take in a movie, and of course taste some Norwegian food. The Spring Grove Sons of Norway holds a Norwegian food sampling on Saturday, as well as ethnic craft demonstrations and historical displays in the front room of the Legion Post on Main Street from 9 am to 12 pm and 3 to 4:30 pm.
Just a bit farther away, the largest Syttende Mai festival in the United States – second largest in the world – takes place! Stoughton, Wisconsin, (where famous rosemaler Per Lysne lived!) hosts the event. Festivities include canoe racing, two parades, an art fair, a 10 and 20-mile run, a Norse costume show, lots of live music, and more. Stoughton event is also May 15 through 17.
Get your Norwegian on this weekend! Happy Constitution Day!
More details:
vesterheim.org/events/annual/syttende-mai/
www.sgsyttendemai.com/
www.stoughtonwi.com/syttendemai/