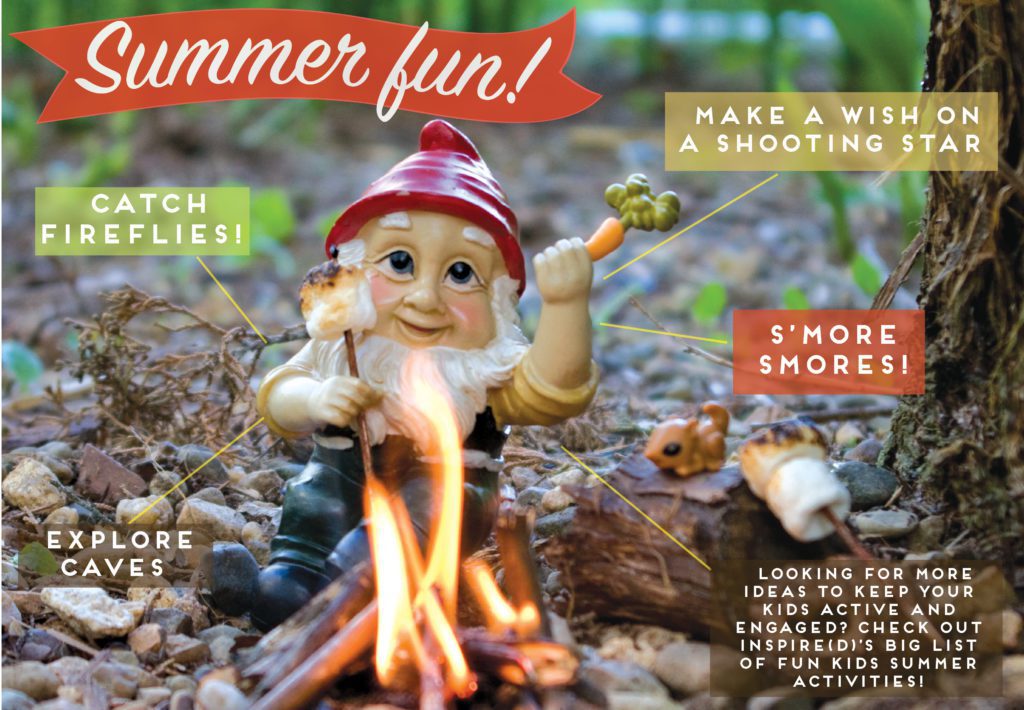 Summer should be all about fun, playing outside, spending time with family, and enjoying all the good stuff that comes with longer days and these warm, magic-filled nights. Here are some things we plan to do this summer…maybe you'll want to add them to your list too!
XO – Aryn
——————————-
——————————-
S'more smores!
It's a simple recipe (cracker, roasted marshmallow, chocolate) for a sweet summer tradition.
——————————-
Make a wish on a shooting star
(and enjoy looking at the others while you wait)!
Summer meteor showers to put on your calendar:
The Delta Aquariids – July 30
The Perseids – August 12
——————————-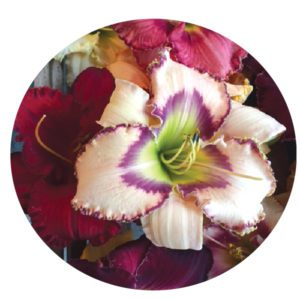 ——————————-
An 1854 farmstead filled with daylilies?! Fun! And what a sight! More than a hundred varieties of daylilies – literally thousands of blooms – grow on Oak Hill Farm just south of Preston on Highway 52. They are open weekends when the lilies are blooming – usually the month of July until the first part of August, or by appointment (507-696-3251). You can stop by just to see the flowers, but it might be hard to resist taking some home (they dig the plants for you, in case you can't resist)!
——————————-
There's another Southeast Minnesota farm we've heard has some cool offerings: Sweet 16 Farm near Houston, Minnesota – on, you guessed it, Highway 16. They not only have a Friday (6-8 pm) and Saturday (8-10 am) farm stand, but a 20-hole disc golf course too! The par 3 course features shorter distance fairways with naturally occurring hazards –tall grass prairie, ravines, a pond, through the woods… you get it! Sounds like a fun adventure!
——————————-
Mason Jennings concert at Seed Savers couldn't happen last year because of flooding, so we're excited it's on the calendar for July 8 this year!
A summer concert under the stars is always lovely, and add to that the gardens of Seed Savers and singer-songwriter Mason Jennings and it's downright magical. Folk rock artists The Pines and Iowa songwriter Pieta Brown will open the show. Ticket sales support SSE's non-profit mission to protect and promote America's garden and food heritage.
Visitors can head out to Seed Savers early for wine or beer and a garden tour with Diane Ott Whealy at 6pm. Doors open at 5 pm and the concert begins at 7 pm. Food vendors and cash bar will be offered, and primitive camping is available for $15.
Details at www.seedsavers.org/benefit-concert
Check out Inspire(d)'s 2016 interview with Jennings here.
——————————-
Driftless Winery Events!
There are some super fun events on the docket this summer at area wineries. Empty Nest in rural Waukon is hosting fun wine releases, live music on the patio, and their ever-popular murder mystery dinner theaters (advance tickets only).
And north of us at Four Daughters Winery near Spring Valley, Minnesota, they're offering up "dine in the vines" evenings, where visitors can enjoy a 10-course meal under the full moon (advance reservations). Plus, they're planning free outdoor movies all summer!
June 21: Wayne's World
July 12: The Proposal
July 19: A Walk in the Clouds
August 2: Field of Dreams
August 16: Signs
August 30: Twister
Note: No outside food or drinks will be allowed, but options for a pre-order picnic basket (charcuterie, cheese, bread, fruit and nuts) or pizza and salad for two are available, or various movie snacks are offered on-site. Movies will be shown in the Barrel Room in case of rainy weather. Bring your own blankets or chairs.
——————————-
——————————-
P.S. Save the Date: Takkefest, September 23, 2017
We know we're talking about summer fun here, but we want to be sure you save the date for a cool new event at Vesterheim Museum this fall: Takkefest.
Takk is the Norwegian word for "thank you." Vesterheim will host a celebration in their "back yard," the museum's Open Air Division. Everyone is welcome to come and celebrate.
Live Music, including the Scandinavian dance band Foot-Notes
Dancing
Norwegian Fusion Cuisine
Norwegian-American Beers and Aquavit
Crafts and Pioneer Activities (for kids and adults)
Mini Folk Art Classes
"Let's loosen our bunads and kick up our heels, enjoying what we've got ?here in Decorah!" Indeed. Thanks, Vesterheim! We can't wait. Check vesterheim.org for more details.