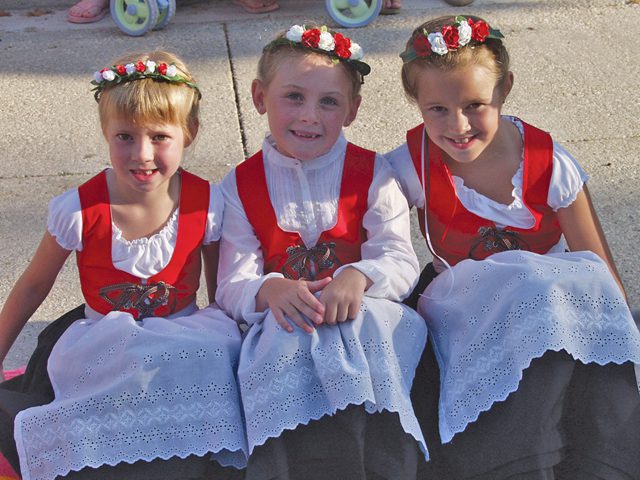 By Inspire(d) • All photos courtesy Decorah CVB unless noted
When you live in Decorah, you have to either embrace Nordic Fest or head out of town. We here at Inspire(d) HQ really kinda love it, so we put together an itinerary that would make us burst from all the fun (and food). We hope you think it's great too, and that you'll make 2016 your best Fest yet! Happy 50th, Nordic Fest!
Thursday, July 28:
It's the first day of the Fest! Wake up and grab some coffee and explore Decorah a bit.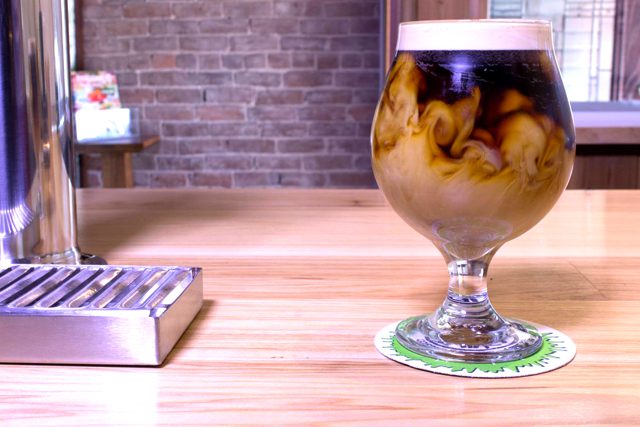 Photo by Impact Coffee
May we suggest… a Nitro cold brew from Impact Coffee on Washington St. and a Waving Grains jammer or treat from the Oneota Co-op? Then head right on over to ArtHaus on West Water St. for the Summer Art Fair. After that go on a hike or mountain bike or Trout Run Trail ride (you can rent bikes from Decorah Bicycles on College Drive – hit up the trout hatchery if you're heading out on the TRT and watch for those sneaky Nisse!) – or hop on the Upper Iowa for a float, or just check out all the great shops in Decorah. It's gonna be a beautiful weekend.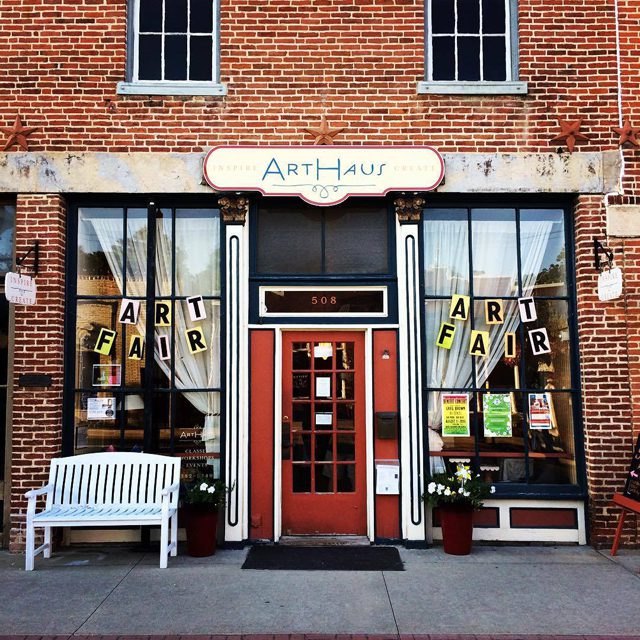 Photo by ArtHaus
Shout out to some Inspire(d) friends and partners perfect for shopping/pampering in Downtown Decorah: Vesterheim, Red Roxy, Decorah Hatchery, Oneota Co-op, Eclips, Blue Heron Knittery, J-Tupy's, Modish, Amundson's, The Good Foot, Donlon's, Sparrow's (formerly Milkhouse Candles & Gifts), Sim TV & Electronics, The Hairloom, Dragonfly Books, Ace Kitchen Place, Agora Arts, Revelation, Day Spring Spa,  & Lillesoster Butikken! Stop and say "hi" and tell 'em Inspire(d) sent you!
Make sure you're back in Fest mode by 6:45 for Opening Ceremonies – it'll be a Norwegian flurry of flags, costumes, music, and dancing!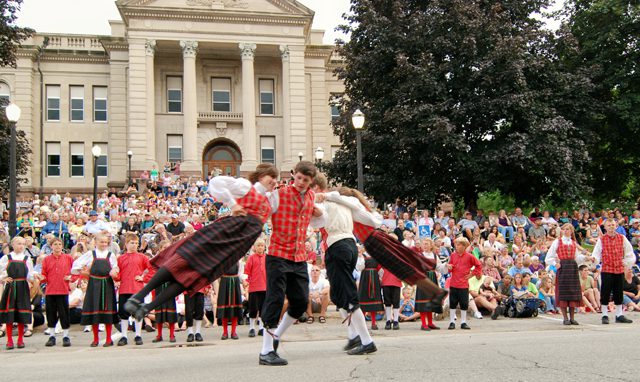 Thursday evening, food booths are open and Water Street will be closed to vehicles. Canopies are rockin' – tonight you can hear (to name just a couple of our favorites) Jim Busta Band with Mollie B at Canopy 2 and Bread and Butter String Band at Canopy 4. Check the Official Nordic Fest Guide for details.
Next, better head on down to the Beverage Garden (formerly Canopy 5) to see our good friends, Absolute Hoot…oh, and to enjoy some local brews and beverages! 🙂
Friday: July 29:
If you're gonna Fest, you better get out of bed, friends! Maybe try coffee and treats from Java John's this morning, or grab lefse from the Official Lefse Station in front of the Oneota Co-op Kitchen Classroom (they're doing demonstrations all weekend, or until they run out), and walk down Water Street.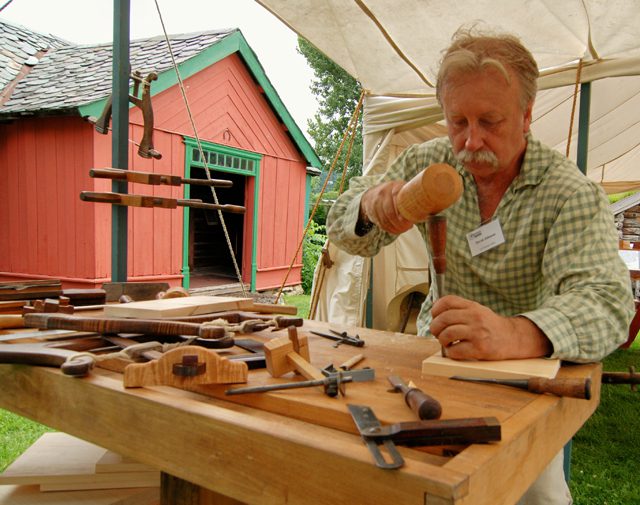 May we suggest…a stop at Vesterheim to see all the exhibits, activities, and, yes…Vikings! Bring your kids over to the West Water Street area to make some cool stuff with the ArtHaus crew, or take in an afternoon Oneota Film Festival screening at the Bethania Church near Vesterheim. There's SO MUCH MUSIC all day – OK Factor, Homestead Act, Jim Busta with Mollie B…or maybe Square Dancing?!? Yes! Take it alllll in, friends.
Have you gotten a varme polse yet? What are you waiting for?!?
Feeling adventurous this evening? Sign up for Kanoløpet, the canoe race down the Upper Iowa! Registration must be completed by 5 pm, and the race starts at 6:30.
Really get into the spirit of it all with the Foot-Notes at the Courthouse Square this evening (9 pm)!
Great music continues into the evening at the Beverage Garden with Rochester, Minnesota band, Time Machine.
Saturday, July 30:
Are you one of the awesome folks doing the Elveløpet? We commend you! You can register up until 7 am at Canopy 5! The race starts at 7:30 am. Go, you, go! (Then go to the Decorah Fire Department pancake breakfast…)
Later on…It's PARADE DAY! 10 am on Water Street! You know the drill: coffee, breakfast (rømmegrøt before noon, what?!), then grab a spot to watch the parade.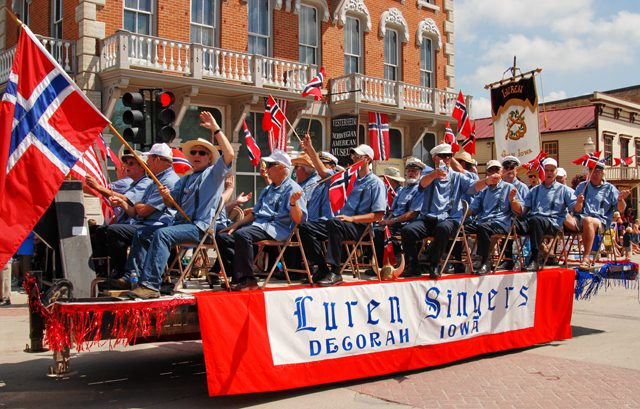 Once the last police car has made it's way through, it's time to really get down to business. Taste all the food. Listen to all the music. Do all the things. It's all happening on Water Street.
May we suggest…Erik Sessions and John Goodin on Canopy 3, Decorah Drumline at the Courthouse, or Helen Johnson at Canopy 1? Plus check out water activities for the kiddos at NE Iowa Montessori School and make sure you grab a Balloon by Kevin before the Fest ends!
Looking to cool down just a smidge? There's an awesome Arts and Crafts Center set up Friday and Saturday from 9 am – 4 pm at the Decorah Middle School (405 Winnebago St.). Looking around a bit? Check out the yard and garden tours around town or the tour of troll trails (see program for details)!
When you head back to Water Street, grab a lingonberry ice cream and a get your kid a ride on Pokey Pete the train; it's a Nordic Fest tradition.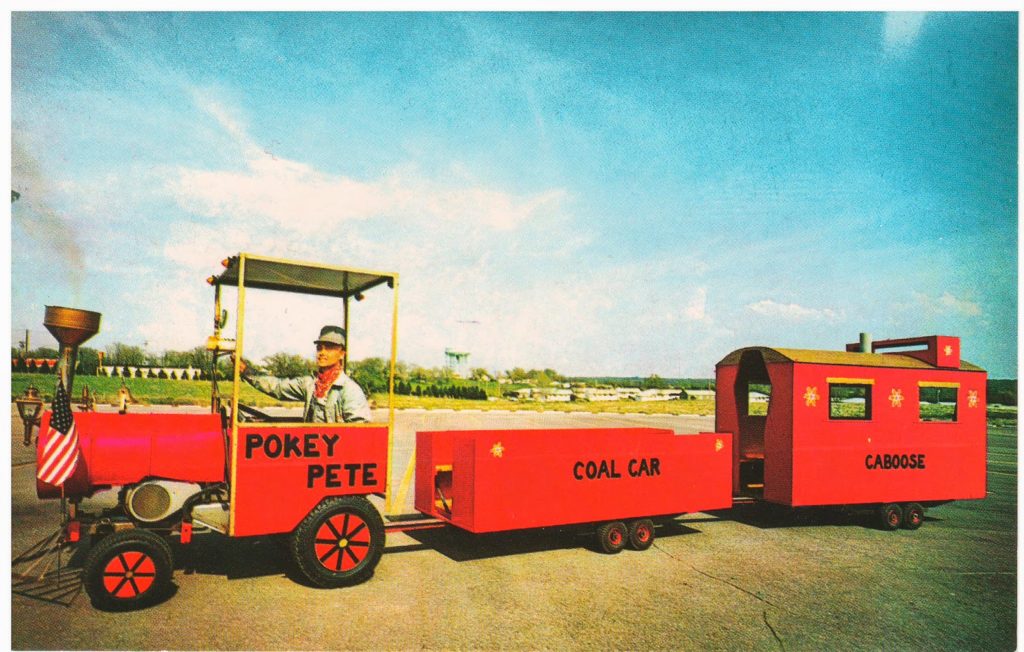 Sporty folks can get in on the Molkky Tournament, and if eating is your sport, there are several contests for that! Check out the Official Nordic Fest Program for details
Speaking of food, if the booths are starting to run out, pop into one of Decorah's great restaurants to grab a bite. May we suggest visiting Inspire(d) friends and partners at (in order of location) La Rana, Mabe's, Restauration in Hotel Winneshiek, Rubaiyat, T-Bock's, Oneota Co-op, Java John's, or (down the road a bit) McCaffrey's Dolce Vita! P.S. You should probably get a One Bite Cake from Beyond the Bar Bakery at some point this weekend!
At the Beverage Garden this eve we have Chris Avey and Jeni Grows, and headliner Anthony Gomes. Plus, in addition to being parade day, it's FIREWORKS NIGHT (10ish pm)! They're always SO GOOD!
It's a fun party tonight at the Courtyard and Cellar with Absolute Hoot (8 pm) – you can usually see the fireworks from there too – and check the Haymarket FB schedule to see if there are any live music details there!
P.S.A. Don't miss your chance to get Dawn Svenson Holland's amazing book, Nordic Fest: 50 Years Strong online or at the Visitors' Center downtown.
Make sure to pick up one of the Official Nordic Fest Programs to get the full details…these are just some of Inspire(d)'s favorites! Oh, and buy a button (designed by Inspire(d) favorite Lauren Bonney) for a chance to win $500!
Enjoy the Fest!!!
XO,
Inspire(d)