A little list of what we think is awesome in the Driftless Region right now…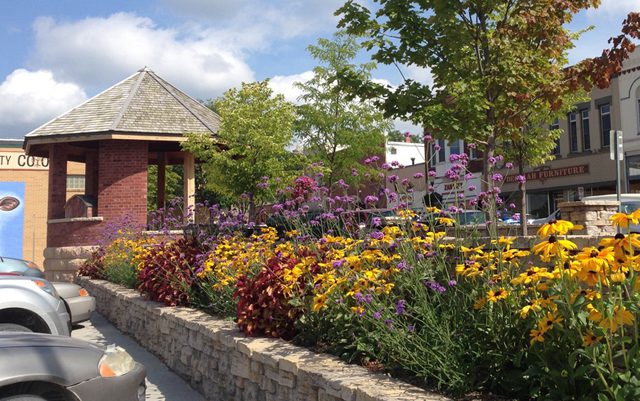 Decorah Downtown Betterment Association
Each spring, amazing hanging baskets of flowers appear on the lampposts of downtown Decorah, and it's no simple task to get them there! The Decorah Downtown Betterment Association has been working for years to "Provide programs, economic development, a favorable business climate, and to help maintain the vitality of the downtown and west side business areas." The summer flower baskets are only one of their many projects. Did you know they're responsible for downtown bench placement, the Water Street Park project near the Oneota Co-op, and the informational kiosks found downtown? They also recognize business owners on building improvements, giving annual awards to local businesses. Much of the DDBA work is quiet and behind-the-scenes, but there is no doubt that it has a major impact on Decorah's thriving downtown areas. Find out more about the DDBA and even become a member online.
——————————————————————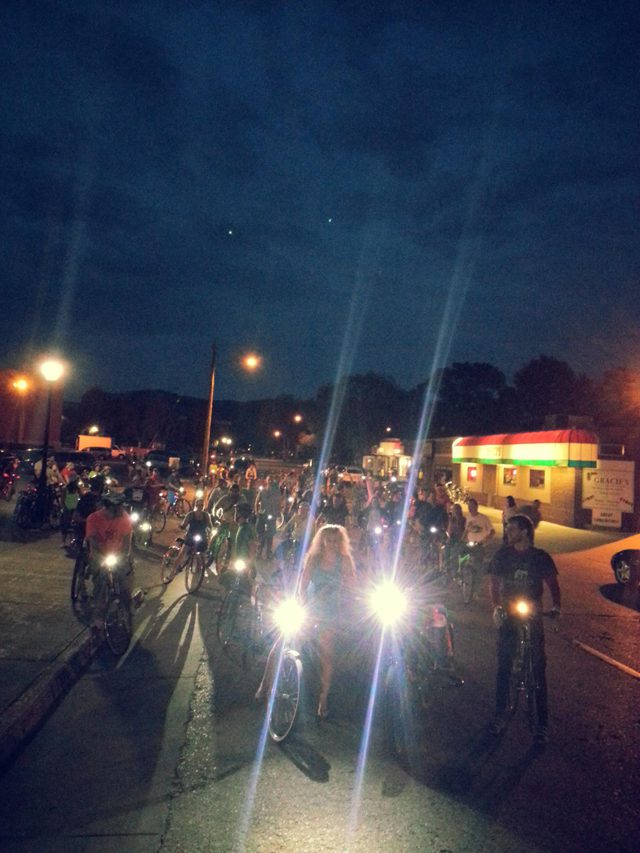 Beer By Bike Brigade – La Crosse
Here at Inspire(d), we really like our bikes. In fact, it's safe to say we love bikes. We also enjoy the occasional craft beer – sometimes while enjoying our bikes! If you know much about the city of La Crosse, you may also well know that they really like beer… and bikes! For a couple of years now, a skeleton crew of folks have been organizing monthly "Beer By Bike Brigade" rides. They're fired up for the summer season and rides have been scheduled for July 18, August 22, September 26, October 24. Check the "Beer By Bikes Brigade La Crosse" Facebook page for meet-up details. There's no registration, no fee, and lots of fun included. The only rule is that you have to be 21 to participate as the Brigade hops from establishment to establishment with stops between. Plan ahead and make a safe night of it on Wisconsin's West Coast! (Photo source)
——————————————————————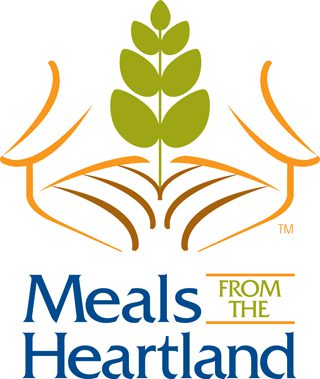 Norman Borlaug Fest & Meals from the Heartland Packaging Event
Many people know the story of Norman Borlaug and the "Green Revolution". Lots of area folks also know he grew up near Cresco, Iowa – and is remembered fondly each fall with a town festival bearing his name. In the theme of tackling world hunger, a group of Cresco volunteers have organized an emergency aid meal-packaging event with Meals From the Heartland that will take place during this year's Norman Borlaug Harvest Fest, which runs September 17-20. The packaging event, scheduled for September 20, has a goal to package over 130,000 meals in just one day. Those meals will travel all over the world. Hundreds of volunteers will help package – and you could be one of them! Find out more by calling the Cresco Chamber of commerce at 563-547-3434 or visiting www.howard-county.com
——————————————————————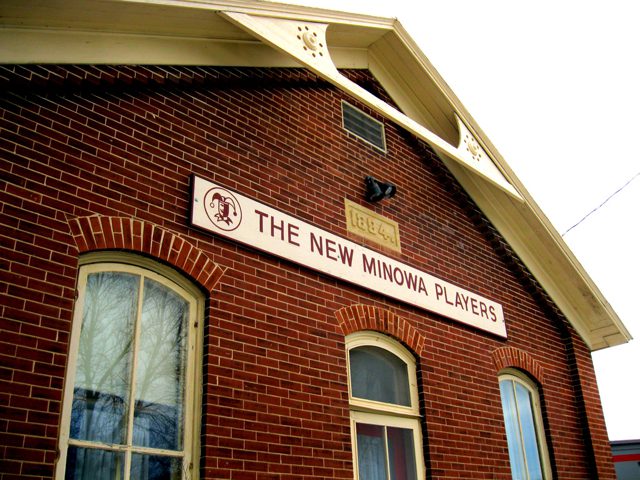 NMP Turns 40!
This summer, the New Minowa Players celebrate 40 years of community theatre! Started in August of 1975, this Decorah institution has entertained audiences with diverse productions of classics, original works, and everything in between! For the past 10 years, NMP has found a permanent home at their building on South Mill Street, including their sweet, postage-stamp theatre space. You can join in and help support all that the New Minowa Players do – if auditioning for a community production sounds too daunting, you can just make a donation! (Photo source)
——————————————————————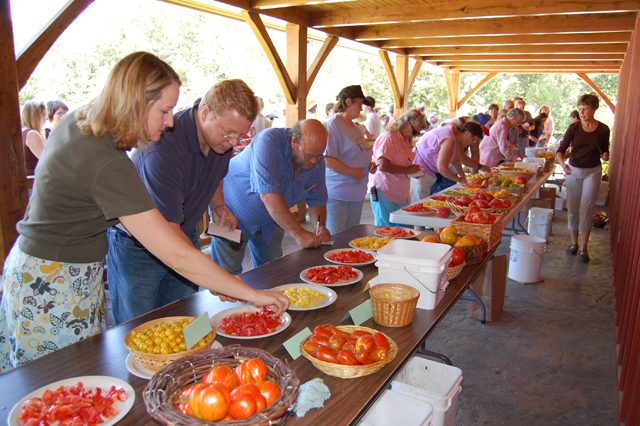 Seed Savers
We write about Seed Savers a fair amount, it's true. But rightly so! Not only do they hold the very important job of saving our heirloom seeds, but they also operate a pretty amazing farm – open to the public, including their hiking trails, gardens, and animal line-up – and host a variety of great events! (Photo courtesy Seed Savers)
This summer, you should mark your calendars for:
July 17-19 – Seed Savers Conference and Campout
August 1 – Benefit concert featuring Greg Brown!
September 5 –  The annual Tomato Tasting event really is the best way to experience heirloom diversity and get a taste (pun intended) for what they do at Seed Savers.
——————————————————————
Playlist: Summer Music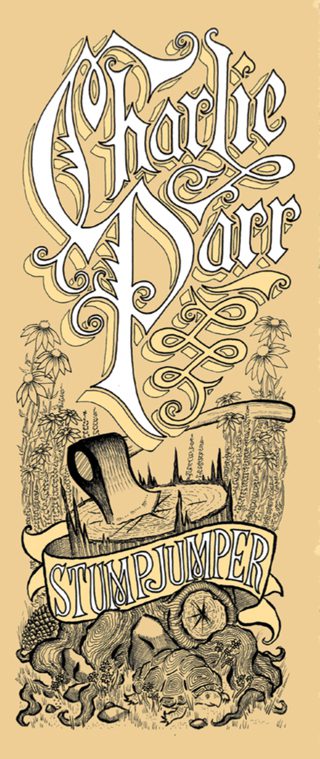 Looking for a little fresh summer listening? Some of our favorite roots artists have new albums out this summer and we'd love to share them with you! First, Duluth Bluesman Charlie Parr (who will be performing in Decorah at the Courtyard & Cellar September 11) has a new album entitled "Stumpjumper" on the epic RedHouse Records label.
Charlie has been tearing up the slide guitar for years and has hit a real home run with this latest recording. Meanwhile NE Iowa's own Joe & Vicki Price have just released a new album – recorded in a downhome Nashville studio – entitled "Night Owls". If you don't already know, Joe & Vicki are royalty at Inspire(d) HQ, and we can't sing the praises loud enough for this incredible blues duo. On the other side of the country, but in a similar-to-Driftless-region of upstate NY, Ruth Ungar and Mike Merenda – along with a super-sweet crew of horns and beats and sounds – have released a truly roots-inspired record. "Mike & Ruthy" as they are known, recorded "Bright As You Can" for the 30 Tigers label and we can't get enough of it. Shine on, indeed.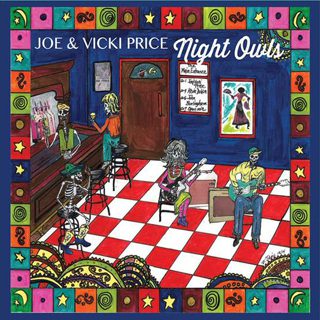 In a music mood now? Check out these live shows…
Dolce Vita Nights at McCaffrey's Dolce Vita, Decorah (7-10 pm, rain or shine)
July 18 – Absolute Hoot
July 31 – Switchback
August 1 – The Homestead Act (Michelle Lynn & Adam Ptacek)
August 8 – Maritza
August 15 – Bread & Butter String Band
August 22 – Dog House Jon & The Misbehavers
August 29 – Rutabaga Brothers
September 5 – Beet Root Stew
Tirrill Park, Manchester:
One show left in this great series!
August 29 – Bob Dorr & the Blue Band, 5 pm
——————————————————————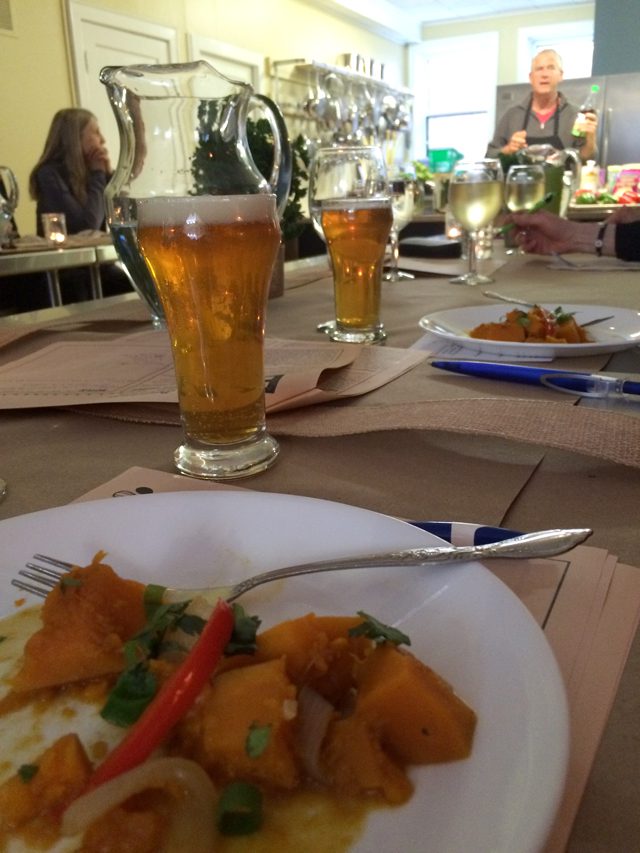 E.A.T. Experience. Ambiance. Taste. at the Oneota Food Co-op (plus other fun classes)
What's better than celebrity cooking shows? LOCAL celebrity cooking shows! There's still a live audience (you), and there are cameras (your iPhones), but the "celebrities" are awesome members of the community, cooking up their specialties in the new Oneota Co-op Kitchen Classroom. Aryn went to the E.A.T. featuring Brian Andreas and Vietnamese food, and she loved it. Audience members get to be part of the cooking – learning, tasting, and having fun – and the eating – each course is served up to the class-goers. Want to E.A.T. your way through a local cooking show? Each class is $20 for Member/Owners and $25 Community Members. The summer E.A.T. classes have passed, but watch for upcoming fall events online.
While you're there, make sure to check out some of the other great classes the co-op is offering this summer:
July 16: Healthy Road Trip
July 21: Lamb: It's Greek to Me
August 19: Fast and Healthy Family Meals
August 20: Fascination with Fermentation
——————————————————————