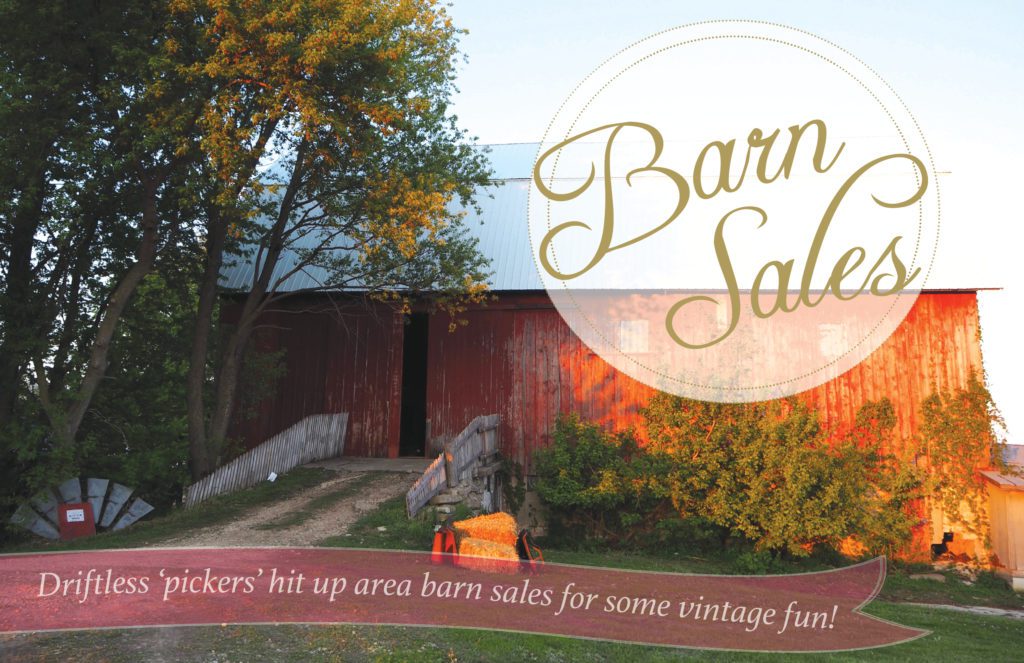 Driftless 'pickers' hit up area barn sales for some vintage fun
By Aryn Henning Nichols • Photos courtesy Ashley Dull Lindeman
When you hear the word barn, you don't usually think, "shopping!" Or fun, for that matter.
In this farm-rich Driftless community, barns usually equal livestock, tractors, equipment… work! But for Donna and Dave Dull, of the rural Postville area, barns hold secrets of the past and new projects for the future.
"We have always enjoyed collecting, some of our buildings on the farm are pretty full," says Donna. She and Dave started the popular bed and breakfast Little House on the Farm and Guest Barn back in 2009, so they're no strangers to repurposing stuff, including the barns on their once hog and dairy now hobby-farm.
"A couple years ago we cleaned and repaired our 100-year-old dairy barn for our daughter's wedding reception. Afterwards we thought, 'Now, what?'" Donna says. "This beautiful barn needed a new life."
"We feel all things should be given a chance to have new life," she continues. "We were able to use and salvage some of our items for our bed and breakfast…turning old into new, and we're both quite frugal…we hate to throw anything out! This, together with our love of barns, equals barn sale!"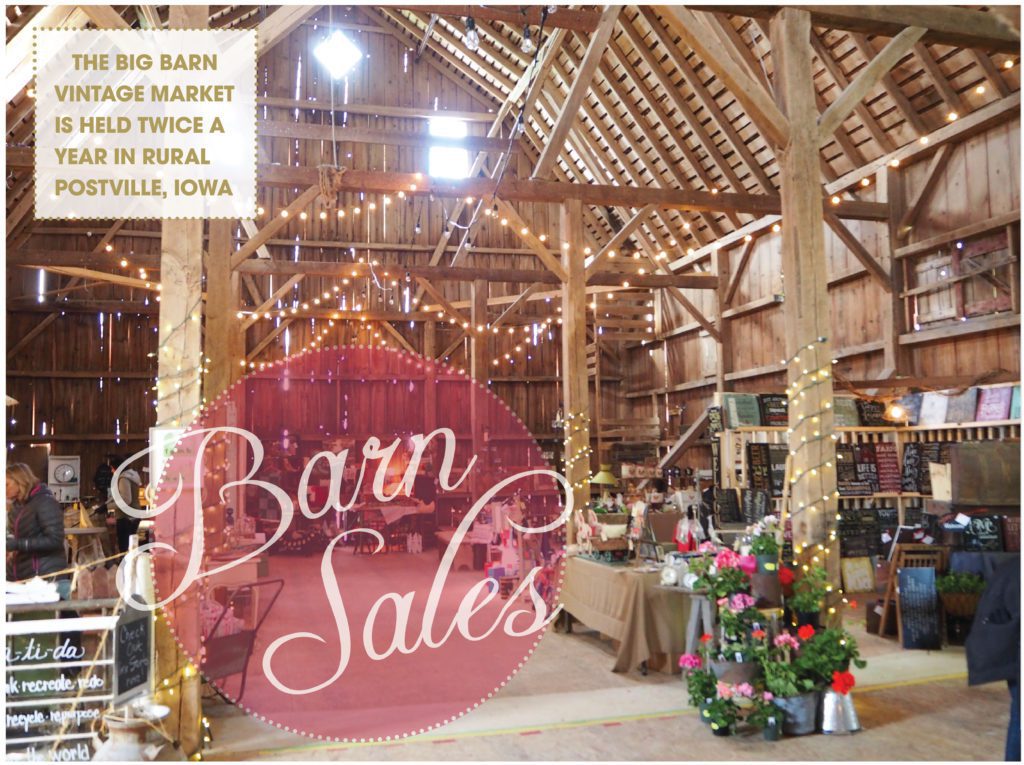 Barn what? Yep, barn sale.
Barn sales are becoming popular throughout the region and beyond. Folks interested in "picking" – i.e. finding treasures amongst piles and piles of stuff stored in old barns, sheds, basements, houses, etc., much like those Le Claire, Iowa, guys on the show American Pickers – are crazy about this sort of thing. And why not? It's fun! But actual barn sales are quite a bit more organized. Vendors come together with their farm finds, antiques, vintage, junk, up-cycled or recycled treasures, pallet and barn-board furniture, and more.
"Think chippy paint and rust…all waiting to be salvaged and given new life. If you're a vintage lover, a junker, or a fixer upper…we've gotcha covered," Donna says of their sale, The Big Barn Vintage Market. "And if you're not a do-it-yourselfer, don't worry! There are items that have been 'cleaned up a bit' – and ready to use."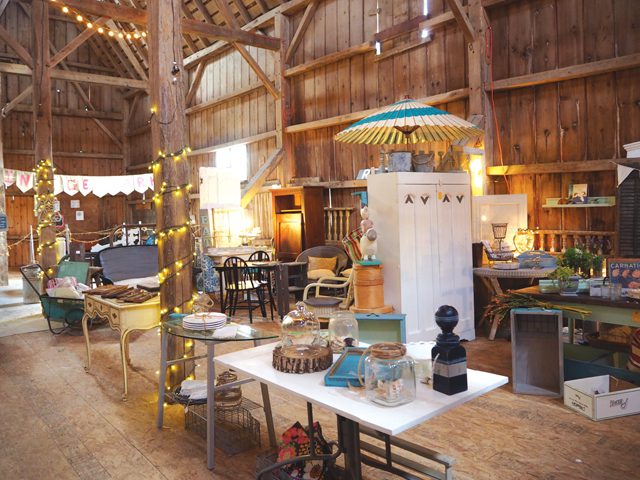 The first Big Barn Vintage Market was held May of 2016 – the Dulls hosted seven vendors on site, and roughly 400 people came from near and as far away as Chicago and Des Moines. The upcoming Big Barn Vintage Market in October will be a "touch of fall and a hint of winter". Nine vendors will be selling "barn-style" finds this time around, and there will be an all-new "General Store" in the Big Barn. There, a few more vendors will have items for sale like pure maple syrup, hand woven rugs, photos and prints of old barns, and more. On top of all that, there's music, food, and tours of the Little House and Guest Barn Bed and Breakfast!
Most barn sales are only open once or twice a year, so make sure to mark your calendars if you're hoping to venture out to a farm this year for some hard work shopping fun!
Check it all out at one of these annual fall barn sales in the area:
The Barn on 128, Garnavillo, Iowa
Country Boy Salvage Barn Sale, Nashua, Iowa
The Market at White Barn Sale, Hawkeye, Iowa
Coming up Fall 2016:
Farmhouse Market Barn Sale, Tipton, Iowa – October  15
Kathy's Barn, Marshalltown, Iowa – October 22-23
Big Barn Vintage Market, rural Postville – October 29
The Barn at Bugle Plain, Elgin, Minnesota – October 27-29 & November 3-5
The Barn, Wellman, Iowa – November 4 (Christmas sale)
For more of a permanent-style barn sale, check out Lanesboro Barn Sale – Junkmarket and Designs
Do you know of another sale near you? Let us know!