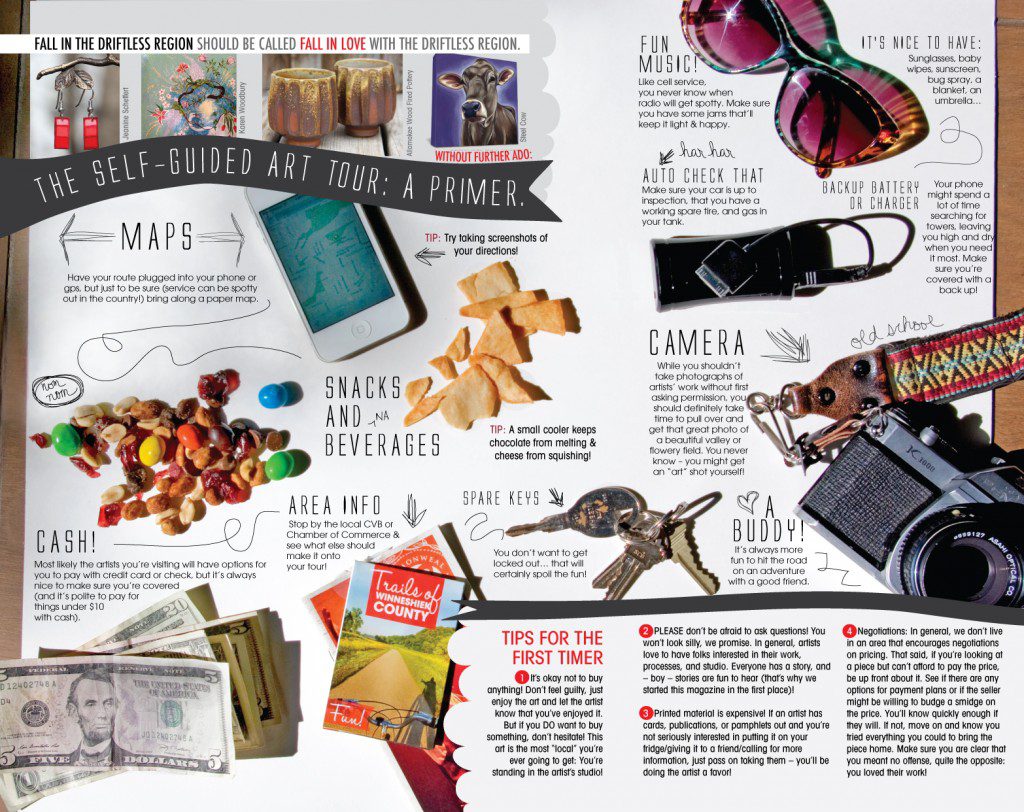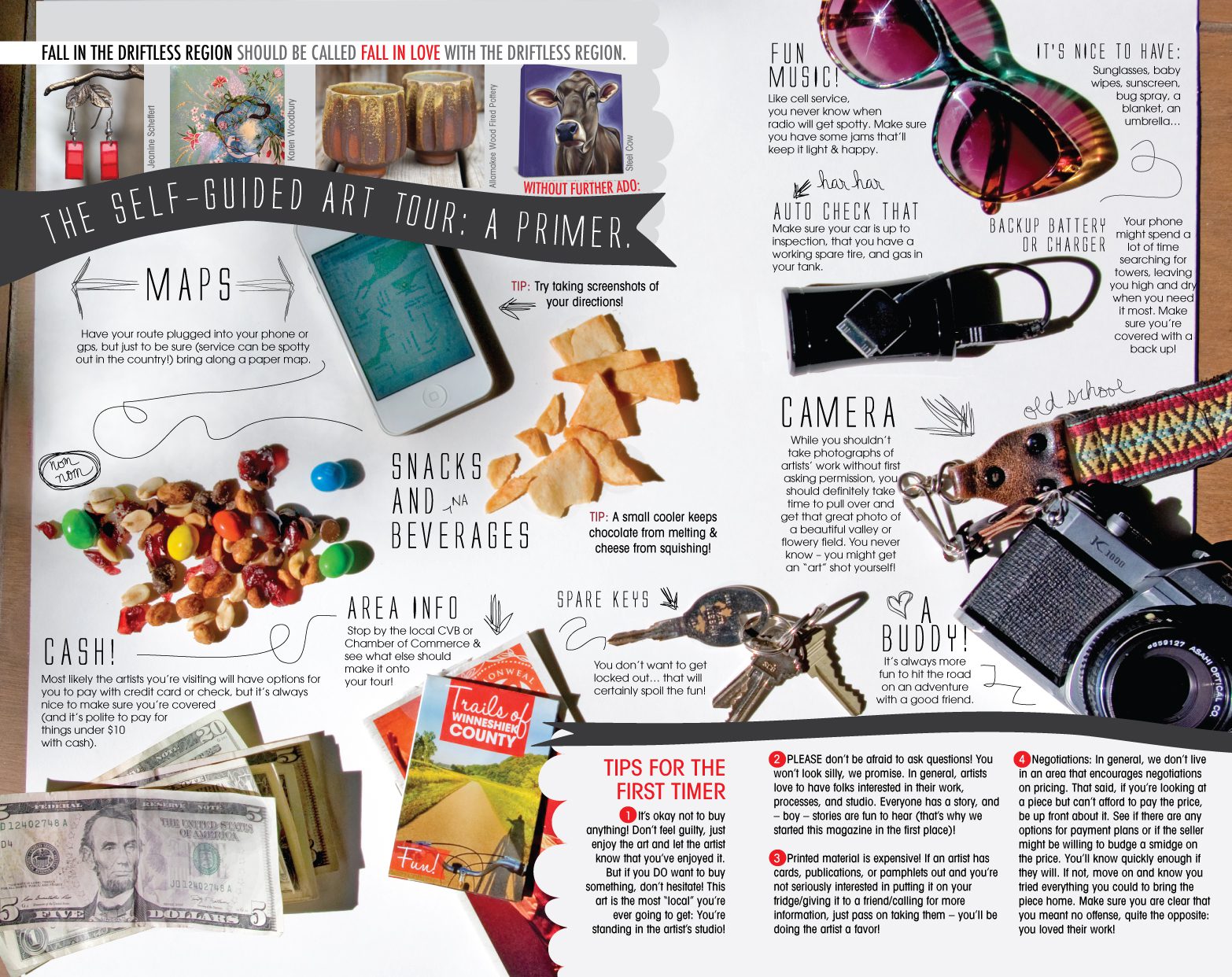 The Bluff Country Studio Art Tour is coming up soon! We thought now would be a perfect time to remind you about our Art Tour Tips and Primer! Click on the infographic above for a closer look at some fun art-on-the-go road trip tips! Have fun!
Bluff Country Studio Art Tour
Where: Winona, Minnesota, extending into Northeast Iowa and Southwest Wisconsin
When: April 24–26, 2015
For more information: visit www.bluffcountrystudioarttour.com
BEFORE YOU GO:
Looking to learn about some of the art and artists in or related to the region? Check out our artist features here!
New to self-guided studio art tour? Here are some tips:
It's okay not to buy anything! Don't feel guilty, just enjoy the art and let the artist know that you've enjoyed it. But if you DO want to buy something, don't hesitate! This art is the most "local" you're ever going to get: You're standing in the artist's studio!
PLEASE don't be afraid to ask questions! You won't look silly, we promise. In general, artists love to have folks interested in their work, processes, and studio. Everyone has a story, and – boy – stories are fun to hear (that's why we started this magazine in the first place)!
Printed material is expensive! If an artist has cards, publications, or pamphlets out and you're not seriously interested in putting it on your fridge/giving it to a friend/calling for more information, just pass on taking them – you'll be doing the artist a favor!
Negotiations: In general, we don't live in an area that encourages negotiations on pricing. That said, if you're looking at a piece but can't afford to pay the price, be up front about it. See if there are any options for payment plans or if the seller might be willing to budge a smidge on the price. You'll know quickly enough if they will. If not, move on and know you tried everything you could to bring the piece home. Make sure you are clear that you meant no offense, quite the opposite: you loved their work!