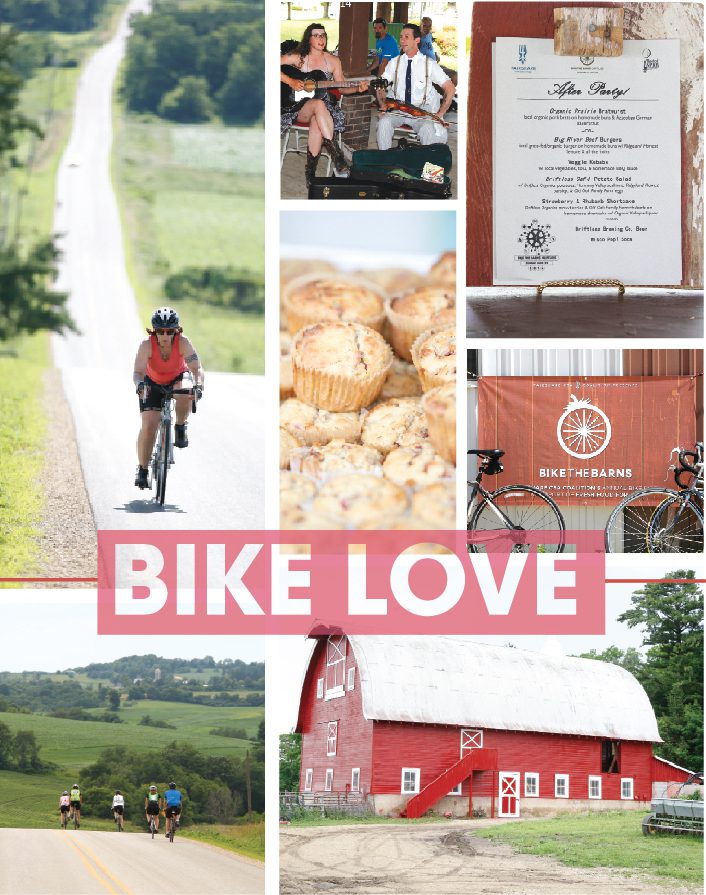 Summer is the perfect time to get out for a bike ride. Always up for learning even more about the Driftless – and bike rides – we're going to be checking out another part of our region for a ride: rural Viroqua for Bike the Barns Driftless! Watch Facebook and Instagram for our updates coming right up Sunday, June 26, 2016!
It's clear that here at Inspire(d), we love the bicycle life! Enjoying a beautiful day on a bike is a great way to see the landscape, immerse in the outdoors, and meet great people. (Not to mention the exercise!) The Driftless Region provides fantastic riding and challenges in all directions – winding rural ribbons of highway, paved bike trails through rich environments, endless rural gravel roads, tight rocky singletrack, and hills galore. It doesn't take much to convince us that it's the right moment to get out and crank a few miles, and this summer is shaping up to offer some fantastic and unique experiences from behind the handlebars. In fact, follow along via social media as we attend FairShare CSA Coalition's Bike the Barns Driftless event in late June! It starts and ends in Viroqua, Wisconsin, and features 52 miles of riding with delicious stops for local fare along the way. Check out the sidebar for more bike-powered events this the summer in our region. Ride on!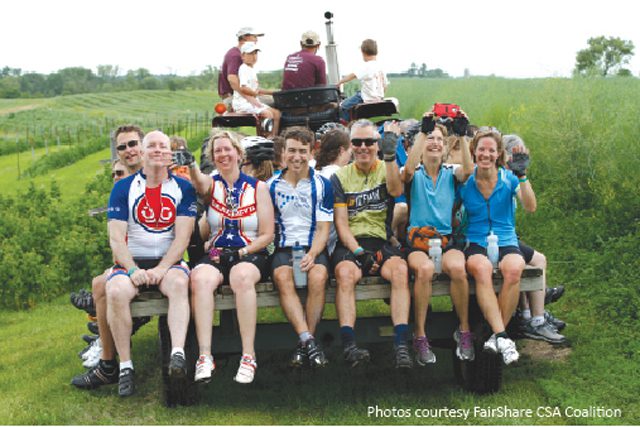 The fourth annual Bike the Barns Driftless features the rolling hills of the Coulee Valley. The ride starts and ends at Kickapoo Coffee / VEDA Food Enterprise Center in Viroqua, Wisconsin, and will feature two farm visits, a creamery, and tasty local food throughout. Proceeds from this event benefit FairShare and its Partner Shares program, which helps low-income families purchase and learn more about local, organic vegetables.
Who: Anyone can ride, as long as you can make the 50+ miles! Who does it benefit? FairShare CSA Coalition, based in Madison, Wisconsin, and serving Southwest Wisconsin. Their mission? "From farm to table and back to farm, we bridge the gap between area farmers and folks who are longing for a deeper connection to food and community."
For over 20 years, FairShare Community Supported Agriculture (CSA) Coalition (formerly Madison Area CSA Coalition,) has worked to link local people to local food and farmers. Through education, outreach, community building, and resource sharing, FairShare is committed to raising the bar on the quality and accessibility of CSA shares in Southern Wisconsin.
What: A 52-mile day of biking, with featuring great friends and food – a breakfast snack, plated lunch, afternoon snack/dessert, and post-ride refreshments. All in the name of FairShare Coalition and community supported agriculture!
Where: Registration for 2016 is now closed. Visit www.csacoalition.org/events next spring to sign up for Bike the Barns Driftless 2017.
When: Sunday, June 26, 2016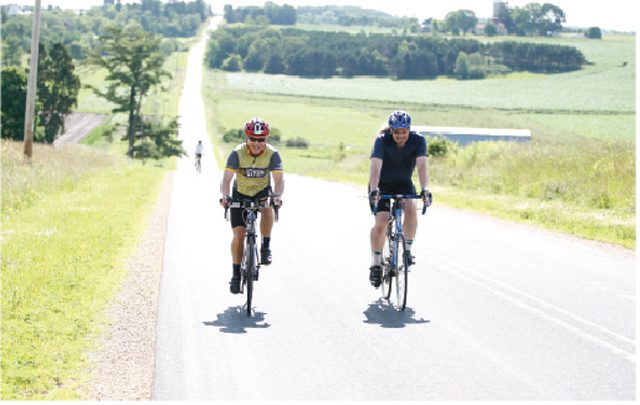 Can't Make Bike the Barns Driftless? Here are some other great rides to join as well!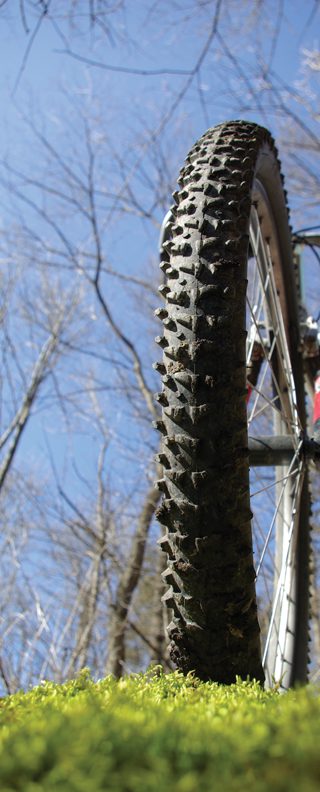 Root River Bluff & Valley Bicycle Tour
July 8-10, 2016
Pre-register for this fully supported three-day tour of the Root River Valley and Trail. From Whalan through Lanesboro, Fountain, Preston, Harmony, Houston, Rushford, and Peterson – including cool stops along the way and nightly events. Jump on and just enjoy the ride – all the plans are ready-made for you! www.rootrivertrail.org
Cedar Valley Gran Fondo
August 20, 2016
Enjoy the challenge of this endurance bicycle ride (60 or 100 miles) through the Cedar Valley and whoop it up after at the finale, FondoFest! The fun begins and ends in downtown Cedar Falls with live music, local eats and brews, and even an all-kids "FUNdo Area" complete with a Strider Bike Course and more. granfondocedarvalley.com
La Crosse Bicycle Festival
September 2-5, 2016
Crank up the miles and fun over Labor Day Weekend in La Crosse! Check out multiple self-supported routes and group rides all starting from Cameron Park. Additional events, parties, and the one-and-only Beer By Bike Brigade, which rolls out Saturday evening, are all part of the fun! www.explorelacrosse.com/bikefest
Ride The Ridges, Winona
September 17, 2016
The fourth annual Winona Rotary "Ride the Ridges" takes bicyclists through some of the most scenic areas of Southeast Minnesota. Choose one of four routes, each with spectacular elevation and views of the Mississippi Valley and beyond. All proceeds go to the Winona Rotary to support various projects like Feed My Starving Children, Winona Volunteer Services – Kids Summer Lunch Program, and literacy initiatives. www.ridetheridges.info