Graduate, go to college, get a job.
This formula has often been considered the "norm" when entering life post-high school.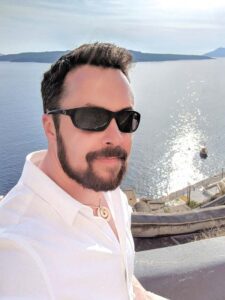 But the reality is there are many different learning paths a person can choose. Nick Chill, photographer, instructor, and Marketing/Publicity coordinator at Decorah Public Library, initially chose the path to a two-year tech school. Interested in becoming a web developer, he majored in Web Development and Design.
"If I had any advice for someone debating their lifelong learning path, it would be to find a delicate balance between being open to new things but also being fully committed to new things until you know that it's for you," Nick says. "It is okay to say that a path is not right for you, but you won't truly know that until you've given it a good try, experiencing the ups and downs. You never have to feel like you are stuck with one thing, but at the same time, don't just quit every time something gets a little challenging."
For Nick, realizing the amount of time a web developer spends indoors was the moment he decided that path wasn't for him. He changed course and joined the Navy to see the world. Nick was first stationed in San Diego as a "wire-chaser" electrician for the SH-60 Seahawk helicopter. He would follow a wire from one end to the other and determine any issues with the aircraft. He also earned his Bachelor's degree in Professional Aeronautics during his time in the service.
It was around this same time that Nick discovered photography. On a first-time visit to the Grand Canyon, he was overwhelmed by the scene. He wanted to share this beauty with the world, and upon returning home, he promptly bought his first camera. It was a new direction that would take him on many literal paths, enjoying the beauty of nature and the outdoors.
"I love the idea that I can share the view I'm seeing and the beautiful moment I'm experiencing," Nick says. "Photography and my spiritual practice have been hand in hand. They both grow and support each other."
Before 2007, Nick had a pessimistic view of life. But he spent a couple of weeks that year listening to an audiobook by spiritual teacher and self-help author Eckhart Tolle. One day, after listening, Nick got out of his car and felt something from within him just open up. "I literally felt weight lift off my shoulders and started uncontrollably laughing with tears in my eyes. I suddenly viewed life from a nearly opposite perspective from only minutes before. I was never the same person again," he says.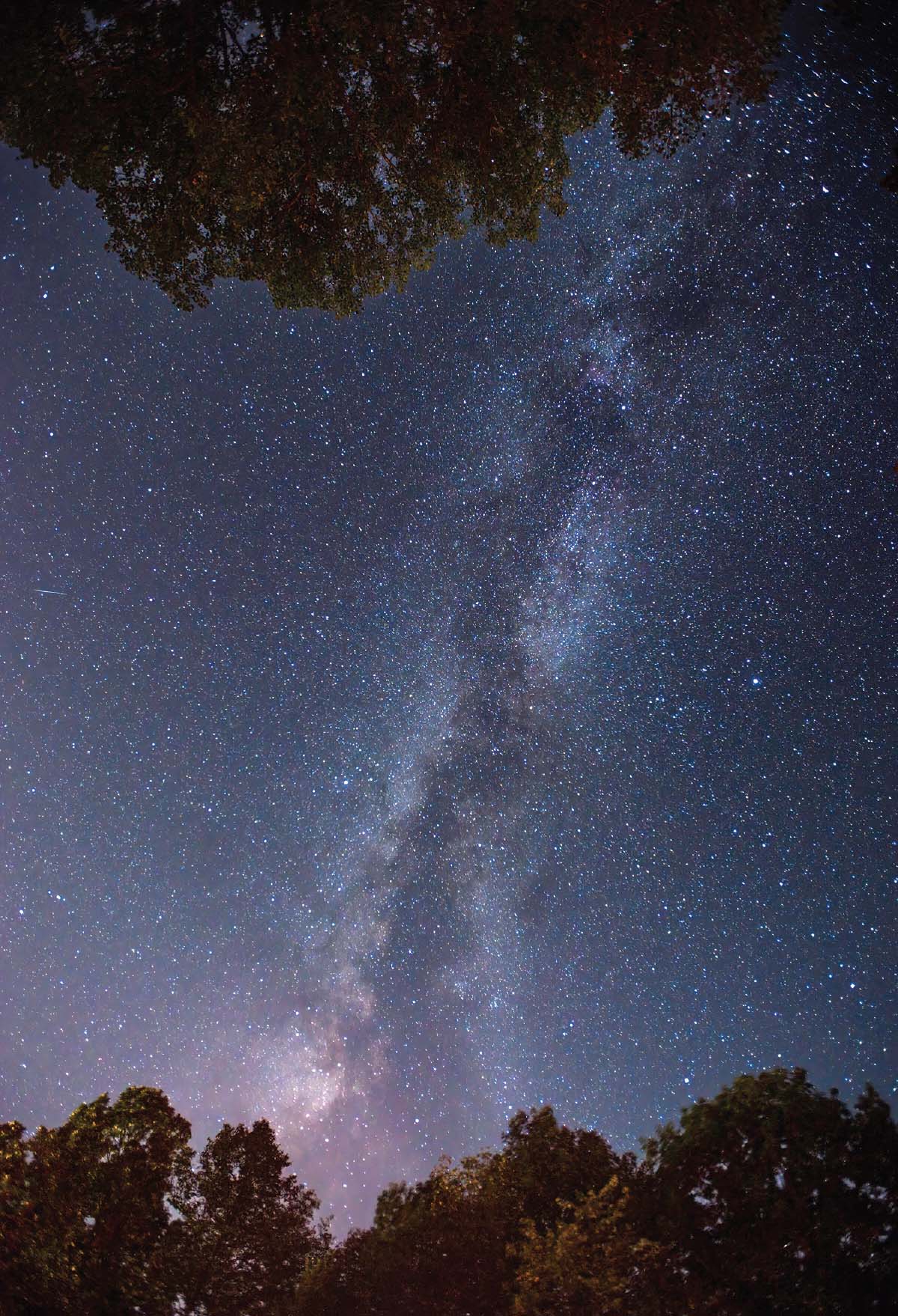 This experience gave Nick a new lens on the world; one he wanted to share through photography. Rather than allowing himself to be drawn in by negativity, Nick uses spirituality and photography to be intentional about a positive mindset.
"Photography helps to facilitate the mindset of looking for the beauty in the world around me," he says.
Nick's hobby quickly grew into a talent. Three years after Nick left the Navy, he decided to focus solely on photography and moved to Washington. While living there, Nick earned his Bachelor's degree in Photography. Even though he has explored a variety of styles, Nick's dedication lies with nature photography, mainly for its serenity. He finds peace in the magical beauty of a barren field as the sun rises and deer prance in the distance. Nature provides spaces where Nick can be content.
"I approach my photographs from a feeling aspect rather than trying to overthink the composition and other technicalities," Nick says. "Overthinking can creep in sometimes, but I love conveying how a scene or moment felt personally to other people."
Nick was living in Washington when he met Rachel, his now-wife and, at one point, his partner in wedding and portrait photography. The two began chatting on Facebook, and eventually, Nick decided to move from Washington to small-town Decorah, Iowa, where Rachel lived. He joined Green Iowa in Decorah, offering up his photography skills and handling a variety of other duties. During this time, Nick also established himself as a local photographer, focusing on wedding and portrait photography. He began teaching photography seasonally at Northeast Iowa Community College, showing students, ages ranging from 35 to 60, the basics of their camera.
"My students are interested in getting into it as a hobby, or they bought a nice camera and want to use it to take better pictures of their kids and things like that," he says. "Honestly, after I get home from a class, I feel like I have a buzz of energy. I get so uplifted by seeing the excitement on people's faces when they realize the beautiful photos that they've captured… It's inspiring."
Nick currently works a full-time position as Marketing and Publicity coordinator at Decorah Public Library, specializing in photography and the library's social media. And over the next few years, Nick and Rachel are determined to travel – with their two dogs, Charlie and Griffin – in their Airstream trailer across the country, experiencing nature's beauty.
While Nick has been on an interesting journey, he would not change the past by any means. "I'm a firm believer that every choice I made brought me to where I am today," says Nick, "Any changes on the path could be better, relatively speaking, but I'm glad I did everything the way I did. I'm very happy with where I am right now and who I am."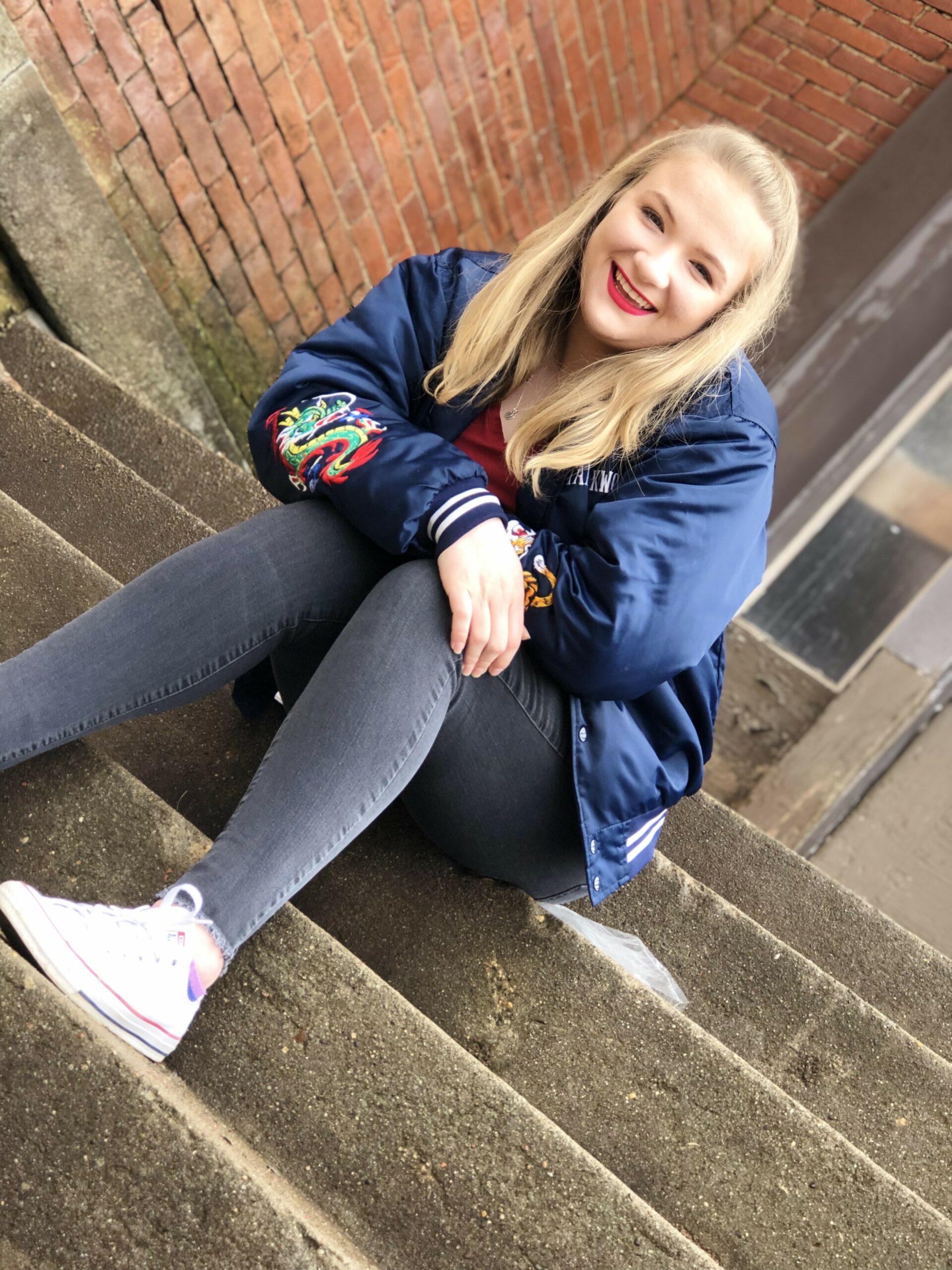 Sammy Ferguson interned with Inspire(d) Magazine during summer 2022 as a writer and editor. Sammy is a senior at Luther College, majoring in English with a minor in Management. Sammy hopes to graduate and enter the publishing field.