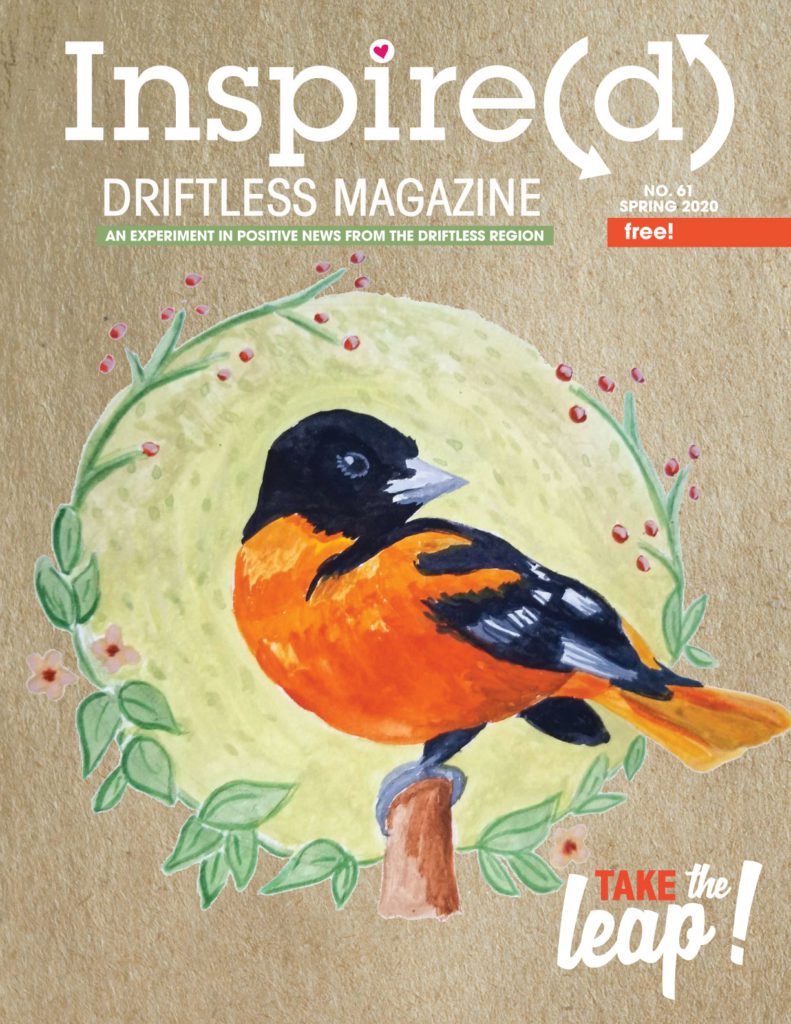 Did you miss the above Spring 2020 Inspire(d) on stands? We'll send it to you in the mail for FREE!
From now through May 31, 2020, submit your information on the form below (or click here) and we'll send the Spring 2020 Inspire(d) to you (or someone you love) in the mail at no cost! We miss you and want to bring positivity to your day!
Feeling like you want to contribute to making this happen? Well, thanks! We appreciate your support and welcome your donation below (but it is completely optional)!
---
Want to get Inspire(d) Magazine
for the

entire year

? Hooray!
You can subscribe for $25! Learn more about Inspire(d) Membership at www.iloveinspired.com/subscribe
Thanks for being awesome and being inspire(d)!