Spring 2016: A little list of what we think is awesome in the Driftless Region right now…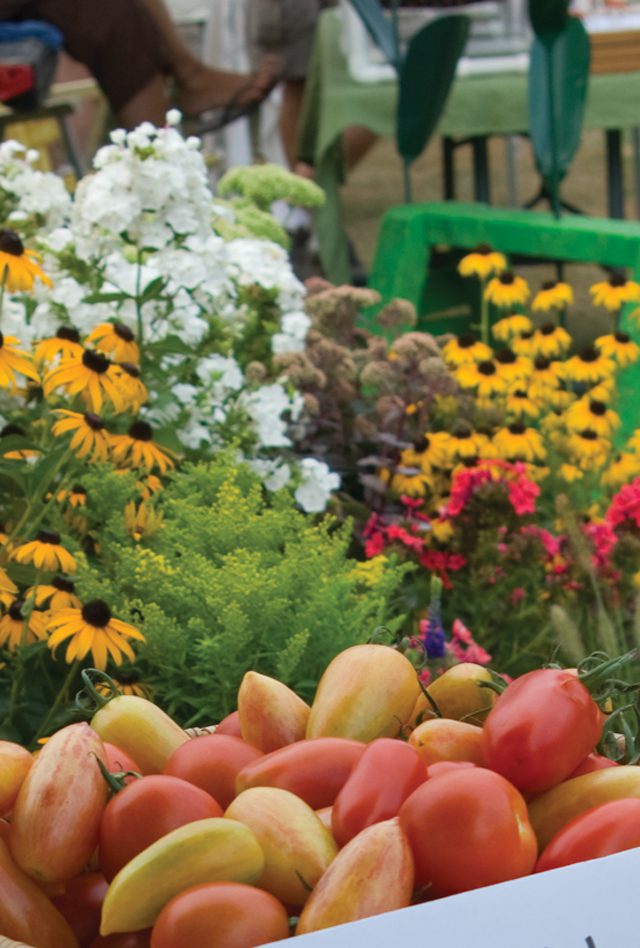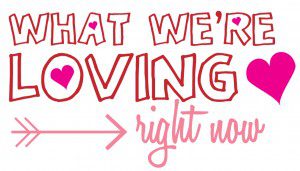 When we asked Roxie what momma's favorite food was, her answer was "lettuce." Momma would actually say it's a tie between lettuce (aka salads of any sort) and pizza. But suffice it to say we like our fresh veggies around here. Luckily, here in the Driftless Region, we are surrounded by an amazing crop (pun!) of real-deal farmers. Vegetables. Meats. Flowers. The array at local farmer's markets in mid-season is astonishing. We also love going the community supported agriculture (CSA) route because it's often a great deal (more goods for the money, woot!) and we get to explore different options of products that we might not normally choose. So we were excited to find out there is a new coalition of Decorah-area CSA-sellers working together under the umbrella CSA Decorah.
You can check out www.csadecorah.com to see profiles of each of the farms that are working together on this project, as well as details on their CSA offerings. Offerings vary from weekly subscriptions of assorted in-season vegetables and products, to market shares (you put money on your "account", then just bring your bag to the market and write down your purchase amount – it will get subtracted until you're out of funds), flower subscriptions, and more. Supporting your local farmer not only tastes amazing, it closes an incredible financial loop to support local ag. Whoohooo for that! Visit csadecorah.com or facebook.com/csadecorah to learn more.

Mid West Music Fest: Where music and community meet
We love Winona's annual community-centered music festival, Mid West Music Fest. In six short years, the fest has quickly grown to be a fun gathering of fantastic proportions for regional music lovers. What started as an idea of Winona's Sam Brown in 2010 now brings over 100 acts to multiple venues throughout downtown Winona.
True to its community mission, MWMF is all-inclusive: it's an all-ages, multiple-venue, multiple-genre, multiple-day affair. In fact, MWMF is even jumping out of Winona this year with a 1-day fest in La Crosse to start the fun, Saturday, April 16 (say hi to Benji doing audio at the Cavalier if you go!). The main festivities in Winona run April 28-30, 2016. The fun kicks off Thursday night with a special show at the historic Masonic Theatre in Winona featuring Jeremy Messersmith and Romantica. The great line-up continues through the weekend with regional favorites such as People Brother's Band, Apollo Cobra, Charlie Parr, and lots, lots more.
MWMF organizers are also super excited to announce that Midwest independent music moguls Daytrotter will be recording sessions all weekend for future web session releases. Cool!
MWMF has become an incredible showcase for bands from the upper Midwest and beyond – as well as a showcase of downtown Winona, which just like the mighty Mississippi, keeps right on flowin'. Don't miss all the music – advance tickets (or greatly appreciated donations for the non-profit festival) at www.midwestmusicfest.org
Syttende Mai Gosh!
The 17th of May. Seems like a good day for a celebration. Amiright?!?
But in all seriousness: Syttende Mai, or the 17th of May, is a holiday lovingly embraced by much of the Scandinavian population in our Driftless Region. It marks the May 17, 1814, signing of the constitution that would serve as the basis of government in Norway while they were in union with Sweden. Thus Syttende Mai commemorates "Norwegian Constitution Day."
It also offers up an annual excuse to enjoy spring while celebrating all things Scandinavian. (But who needs an excuse?!)
Vesterheim in Decorah puts on a large, family-friendly event on the actual 17th of May, with activities, food, and fun for all ages. Details at vesterheim.org.
The City of Spring Grove, Minnesota, throws an even larger shindig – always on a weekend near to the 17th. This year's festivities run May 20-22, and feature Giants of the Earth Academy, Norwegian craft and food demos, the grand parade, a quilt show, a car show, and tons of food and entertainment throughout town throughout the whole weekend. Check out details at www.sgsyttendemai.com.
Luckily, Westby, Wisconsin's Syttende Mai celebration is the weekend BEFORE Syttende Mai: May13-15. It highlights bike tours, a 5k run/walk and half marathon, and, of course, Norwegian history, food, and fun. Find more info at www.westbysyttendemai.com.
So what are you waiting for? Brush off the bunad and get ready for some scandihoovian fun!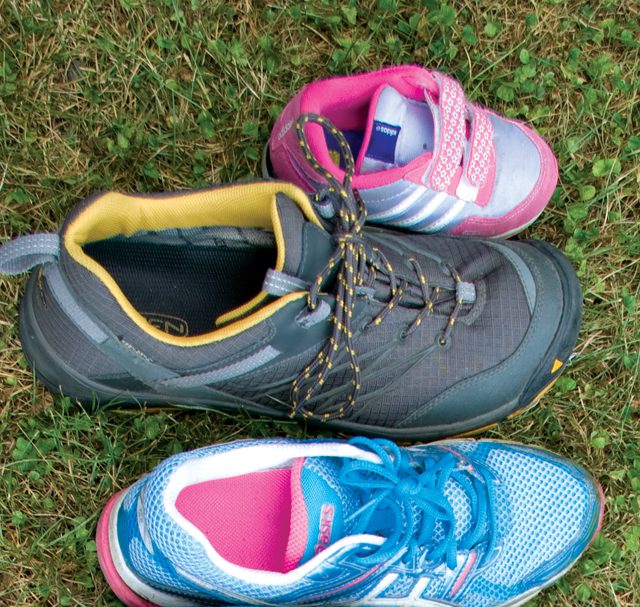 Wanna Race?
We love getting a good race on our calendars to get us motivated to lace up those running shoes, head outdoors, and get a bit of exercise in the Driftless! Feeling the same way? Sign up for one of these road races or events on tap throughout the region this spring!
APRIL
April 17:
• Sole Burner Hula Hustle 5K Run/Walk and Kids Run, Onalaska, Wisconsin
MAY
May 1:
• Unleash the She 5K and 10K Run, Kids Run, and Coed Walk, Rochester, Minnesota
May 7:
• Grandad Half Marathon 13.1M Run and Three Rivers 5K Run/Walk, La Crosse, Wisconsin
• Rockin' Robin Run, 20K, Half-Marathon, and 10K Runs; 5K Run/Walk; and Kids Run, Rochester, Minnesota
May 20:
• Stay Out of the Sun Run 5K and 10K, Rochester, Minnesota
May 21:
• Root River Triathlon, Houston, Minnesota
May 28:
• Barre 5K Shuffle Run/Walk, Barre Milles, Wisconsin
May 29:
• Scheels Med City Marathon and Half Marathon, Rochester, Minnesota
JUNE
June 4:
• Driftless Discovery Trail Run 10K, 5K, 1M Trail Run, Decorah, Iowa
• Chester Woods Trail Races 50K, 10M, 5K Trail Run, Eyota, Minnesota
• Rhubarb Run 5K, 1M Run, Lanesboro, Minnesota
June 18:
• Running with the Stars 5K Run/Walk, La Crosse, Wisconsin
• Insane Inflatable 5K Obstacle Run, Rochester, Minnesota
June 19:
• Got Energy Triathlon, Sprint and Intermediate, West Salem, Wisconsin
• Rochester Triathlon, Sprint and Olympic, Rochester, Minnesota