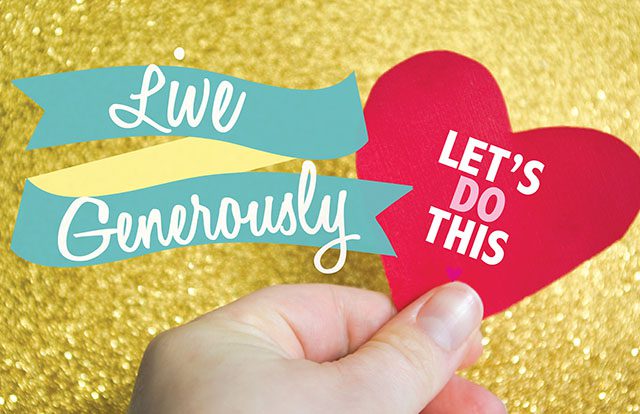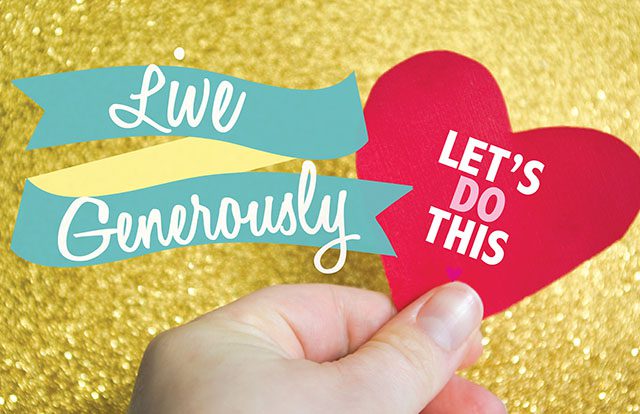 Live Generously
Introduction by Aryn Henning Nichols
Interviews by Aryn Henning Nichols, Kristine Jepsen, & Sara Friedl-Putnam
Originally published in the Winter 2015-16 Inspire(d)
It's easy to look at the world, filled with problems, and get a feeling of hopelessness. You throw your hands up in the air and say, "What can I do about it?" Right?
Well, here's something you can do: For starters, don't perpetuate the bad; focus on the good. Then get out there and perpetuate that. Change the world, especially the one right outside your door – your community.
'Cause here's the deal: for every bad thing that happens in the world, we here at Inspire(d) believe there are – at least – 1000 good. Probably more. Our entire mission is to tell you about the good stuff. Especially the folks who "live generously." And we'll share a little secret: You're probably one of them already.
We define those who "live generously" as people who are giving of their time, talents, goods, or money to people and organizations in need. It can be as small as helping a co-worker set up a morning meeting or as big as directing the local food pantry.
These pages feature just a handful of the generous people suggested to us, and an even smaller drop compared to the actual number of people out there in our region (and the world) doing great things in their communities. They decide what they want to support – from community theatre to city commissions to band boosters to bikes – and they make it work. The centrai element for every person here, though, was finding a cause they were passionate about, and putting their generous spirit into it.
The benefits of giving are plentiful – for the receiver, of course, but especially the giver:
1. Giving makes you happy.
Research suggests that giving – being kind, generous, and compassionate – makes us happier people, and also makes us feel like we're part of a community. Giving helps us realize how fortunate we are in our own lives, and allows us to use our talents in a meaningful way. Plus, through giving (especially of our time), we can learn new, useful things and meet new people.
2. You're making the world (or your part of it) better.
Every little bit helps. It's true! Collect all your change in a jar for a month and see for yourself. Then go and donate that money! Many nonprofits are underfunded and understaffed – if every person gave a little (whether time or money), we could all benefit a lot.
3. Being kind is contagious.
Ever smiled at a stranger and they smiled back? Yeah, we thought so. The same goes for kind acts and volunteering. When you volunteer your time and other people know about it, they may get motivated to volunteer, too. Even if you only have time for a click, do it. Getting the word out makes a difference. Post something on Facebook. Tweet about it. Who knows, one of your friends might be inspired to do something that makes a huge impact. Added bonus: Research shows that communities with lots of volunteers are, statistically, better places to live, which in turn boosts volunteerism (and continues the cycle).
4. Giving is tax deductible.
Most financial donations are tax deductible, and if you have to spend money on travel or other added costs associated with the donation of your time or money, those items are usually tax deductible too.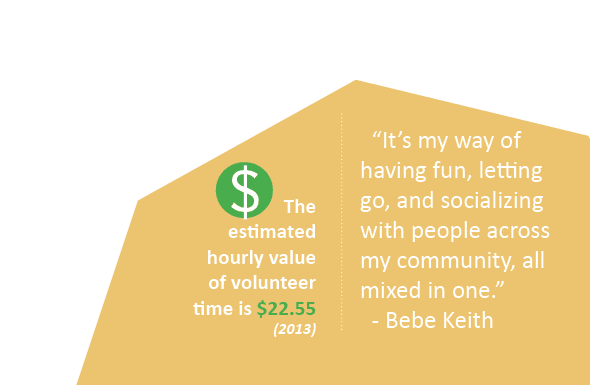 According to the Bureau of Labor Statistics, 25% of American's volunteered in 2014 (2015 data is not yet released). Of those volunteers, 22% were men and 28% were women. 35- to 44-year-olds were most likely to volunteer.
Driftless folks are awesome! Here's how our three states rank for volunteerism in the US:
Minnesota:
3rd – 36.3% residents volunteered in 2013, contributing 171.3 million hours of service
Wisconsin:
5th – 35.1% residents volunteered in 2013, contributing 163.8 million hours of service
Iowa:
7th – 34.7% residents volunteered in 2013, contributing 72.4 million hours of service
In each of these states, 70-75% of residents said they engage in "informal volunteering", i.e. doing favors for neighbors.
---
FURTHER READING…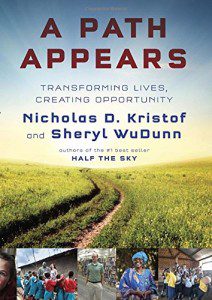 A Path Appe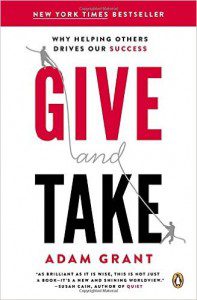 ars by Nicholas Kristof & Sheryl WuDunn
"A unique and essential narrative about making a difference in the world — and a roadmap to becoming a conscientious global citizen." As always, the Kristof/WuDunn team knocks it out of the park. You'll come away inspired, for sure.
Give and Take: Why Helping Others Drives Our Success by Adam Grant
"Focus attention and energy on making a difference in the lives of others, and success might follow as a by-product," Adam Grant writes in Give and Take. Grant gives practical tips on making giving a part of life.
CHECK THIS OUT TOO!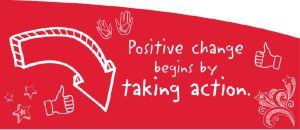 Karen Trewin (pg 37) recently told us about something we think is pretty cool: "Thrivent Action Teams". Thrivent Financial member-led projects – such as fundraisers, one-time service activities or educational events – can be sponsored by Thrivent. After identifying a need/hatching a plan, members can apply online for resources to jumpstart the project (it must be completed within 90 days). Once the project is approved, a "Thrivent Action Kit" is sent, with promo materials, t-shirts for volunteers, and a $250 "Community Impact Card" that can be used as seed money to purchase projects, supplies, and to promote the event.
To date, close to 1,000 Action Teams have been sponsored in Northeast Iowa. For example, an Action Team benefitting Decorah Youth Choirs (DYC) was held in spring 2015. The Community Impact Card was used to buy a piece of original artwork that was raffled off to benefit the DYC Scholarship Program, raising $3,000.
Visit thrivent.com/actionteam or call the local Thrivent office at 563-382-1809 for more details.
---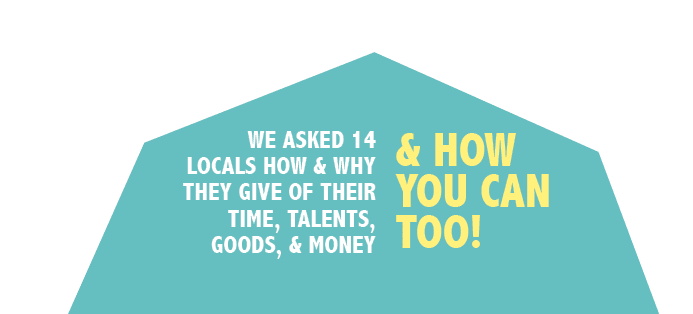 Check out Their Stories:
---
Want to give aid to some of the larger world issues too? 
Here are some great places to start: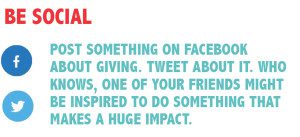 Givewell.org
Doctorswithoutborders.org
Unicefusa.org
INTRO STORY SOURCES:
www.bls.gov/news.release/volun.nr0.htm
www.volunteeringinamerica.gov
www.nptrust.org/philanthropic-resources/
money.usnews.com/money/personal-finance/articles/2012/04/04/why-helping-others-makes-us-happy
www.everydayhealth.com/depression/how-volunteering-can-lessen-depression-and-extend-your-life.aspx
About the Authors: