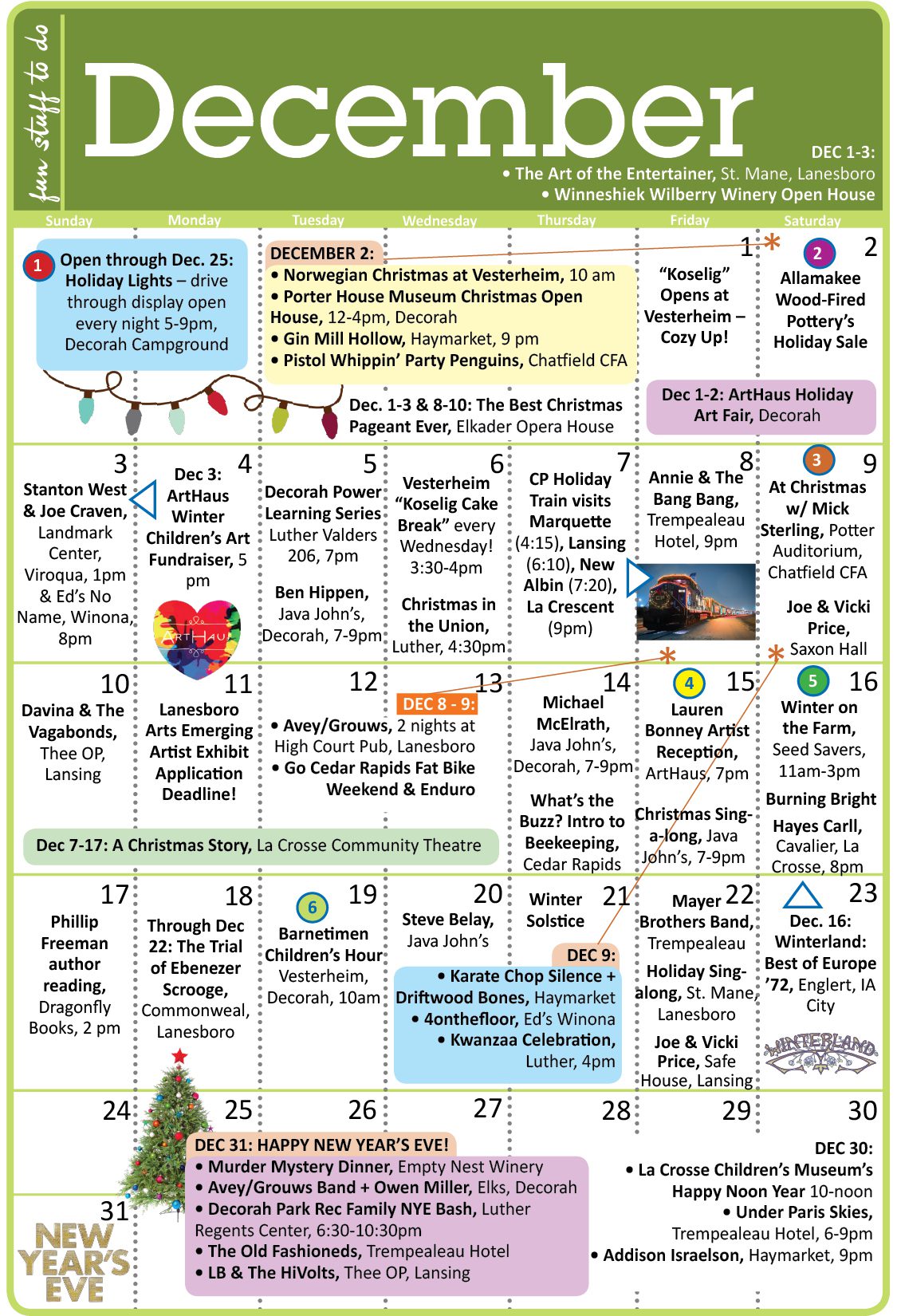 December 2017! There's no snow, but there are lots of fun things to do this December! Happy holidays! Start your planning now with this handy-dandy December 2017 calendar (and you can download the pdf here). Enjoy! XO, Inspire(d)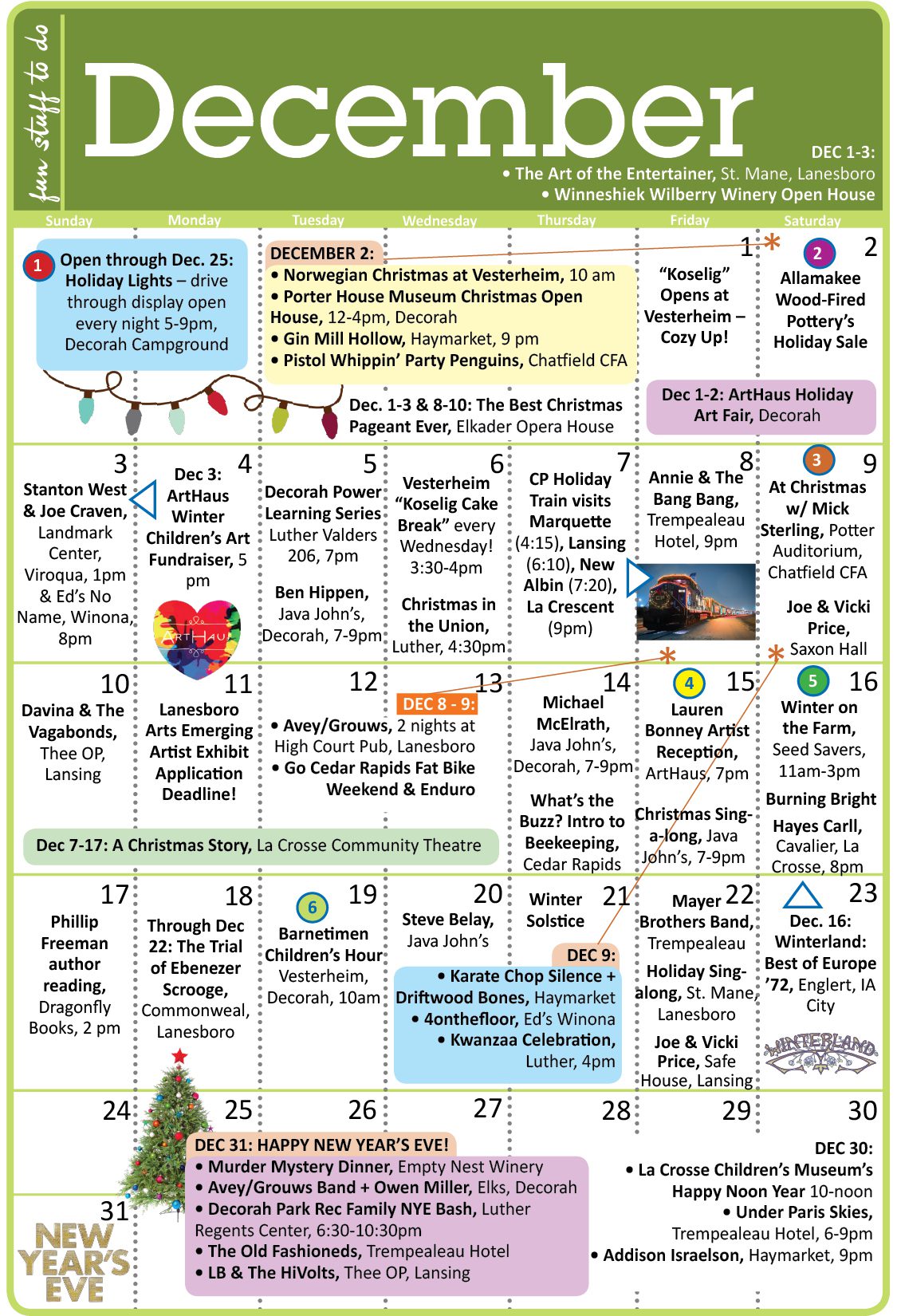 LOOKING FOR MORE DETAILS ABOUT EVENTS ON THE CALENDARS?
Check out these great December 2017 activities!  In chronological order, each event's number coincides with its number on the calendar!
1. Through December 25: Helping Services for Youth and Families presents Holiday Lights – drive through display open every night ('til Dec. 25) 5-9 pm, entry by donation, Decorah Camp Ground. www.helpingservices.org
2. December 2: Allamakee Wood-Fired Pottery's Annual Holiday Pottery Sale. 10 am-4 pm Saturday, 2856 Blair Rd, New Albin www.allamakeewoodfiredpottery.com (for directions)
3. December 9: Family-fueled comedy, brilliantly-written drama, fresh interpretations of classic Christmas tunes. At Christmas with Mick Sterling and Friends, Potter Auditorium, Chatfield, MN. $22 in advance. 7:30pm. www.chatfieldarts.org
4. December 15: The Stories We Tell: Illustrations by Lauren Bonney Opening Reception at 7-9pm, ArtHaus, Decorah www.laurenbonney.com
5. December 16: Enjoy Winter on the Farm at Seed Savers Exchange – take a sleigh ride, enjoy free cookies and cocoa, and shop for holiday gifts. 11am-3pm, seedsavers.org
6. December 19: Preschoolers, come with your caregiver to Barnetimen (Children's Hour) at Vesterheim, 10-11 am! Explore the museum, make art, eat a snack, have fun. FREE! vesterheim.org