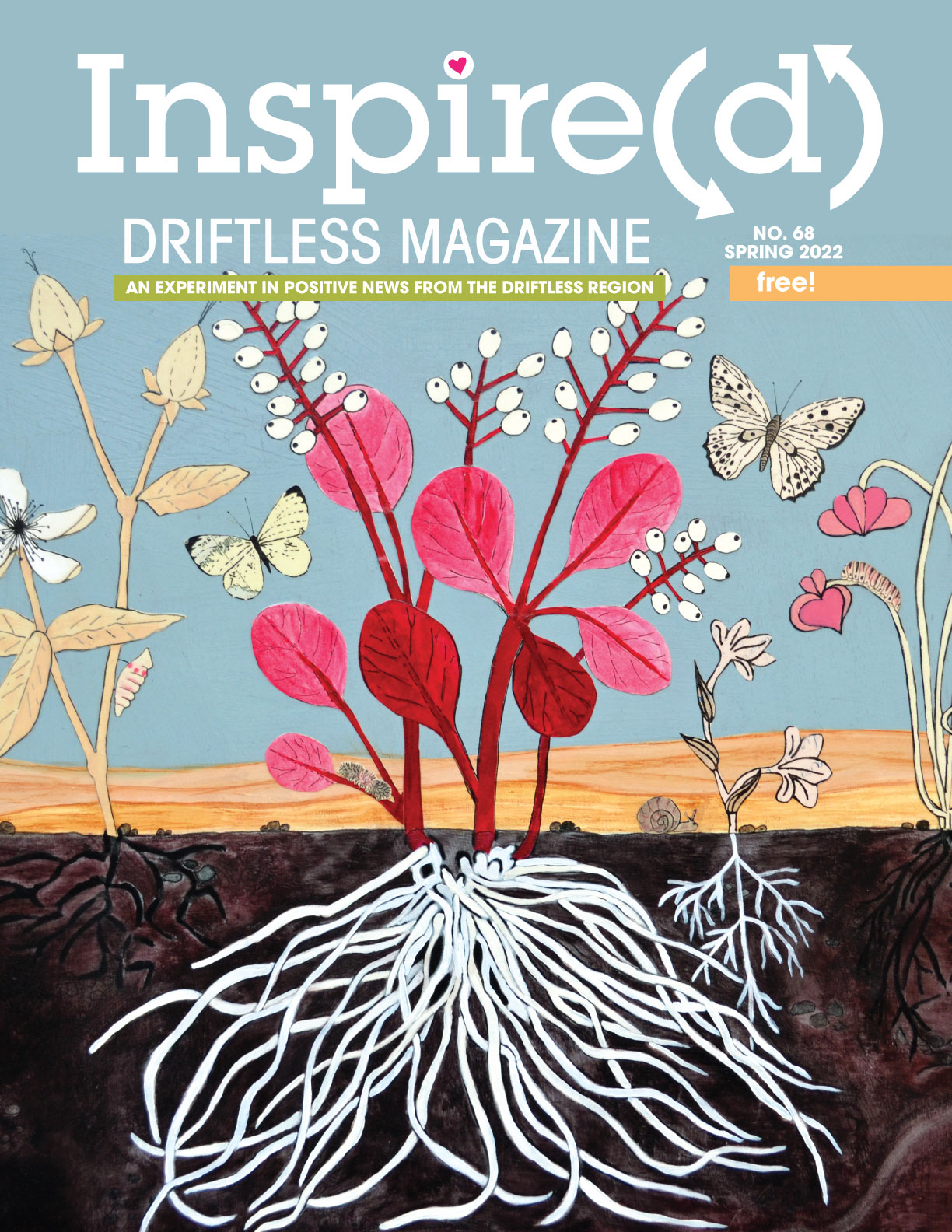 The Spring 2022 Inspire(d) encourages you to look at this season as an opportunity to Restart. Just as the world begins anew, growing out of the muck, so can you. Inside, you'll find inspiration for restarting your goals, gardens, and more! 
Restart with Spring! Q&A with MN Artist Amy Rice • Circular Economy – Secondhand as a Way of Life • Climate Advocacy – Ayla Boylen & Leslie Smith Sand • Community Builders: Friends of DPL; Renée Bergstrom; Bree Breckel & Eric Weninger • Spring Gardens • Mental Health – Restart Your Goals • Sum of Your Biz: Jamie Gavle of Rendered Unique • Spring Ephemerals • DIY Scratch Notebooks • And More!
Read the whole thing online here!
A note from Aryn: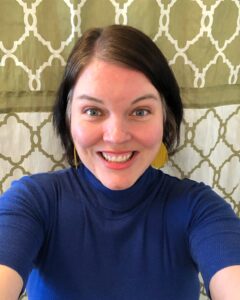 The first thing we do when something's not working – a computer, a coffee grinder, a phone – is do a restart.
We power it off. Sometimes we even unplug it, and then we power it back up again, hopefully with its functions restored and ready to restart.
Sidenote: Pretty much every day I get a prompt from my computer: Updates available. Restart  > now; later; remind me tomorrow?
Every time, I click "remind me tomorrow." Ha! We are all works in progress!
And that's more than okay. Our mental health writer, Olivia Lynn Schnur, gives us a background on why restarting – a goal, a day, your life – is a worthwhile endeavor (pg 36). She writes: "Each time we restart, our why becomes louder and our why not loses its voice."
Minnesota-based artist Amy Rice (featured on the cover) made a conscious decision to restart her creative direction more than a decade ago, painting her future, rather than her present or past. Much of her work switched to featuring the flower farm of her future – which is now a reality! Inspire(d) is sponsoring Amy's upcoming show at Lanesboro Arts, "A Few Steps Ahead: Finding Hope in a Seed Started." Her work often features reuse of items like old maps, love letters, and stamps – a good way to restart the life of these items, and a perfect fit for this issue (pg 16).
This Restart theme is also a nod to Earth Day. I can't let an opportunity to love the Earth slip on by; it needs all the love it can get!
Kristine Kopperud met up with two women who are both working to spread that message: Ayla Boylen of Cedar Rapids, and Leslie Smith Sand of Decorah. They have found a way to advocate for climate action on a community level, building their communities up as they go (pg 56).
We have other great Community Builders in this issue as well – read about Decorah's own Friends of Decorah Public Library; Renée Bergstrom of Lanesboro, Minnesota; and Bree Breckel and Eric Weninger of Cashton, Wisconsin, and how each group, person, or partnership has worked to make their hometowns a better place to live.
Speaking of "re-" words, reuse is the name of the game in our piece about four awesome, women-run secondhand stores in the Driftless (pg 50). Plus, our Sum of your Business features Jamie Gavle and Rendered Unique, home to great rehabbed and vintage furniture, handmade jewelry, Midwest-inspired apparel, and more (pg 42).
Dreaming of restarting my garden is one of the things that gets me through the end of winter. You too? Check out inspiration on page 48. Love plants that don't require weeding? Conservationist writer Craig Thompson gives us a tour of nature's spring ephemerals (pg 60). Don't know that word? I didn't either. It means: "lasting a very short time." Which is often the case with the entirety of spring, so let's soak it up!
Spring can be a time where our dreams from the start of the year have fallen to the wayside. But just as the world is restarting its life outside your doors, peeking out of the earth toward the sunshine, so can you. Press restart today.
Looking forward,


Aryn Henning Nichols