Deep in the City…of Winona, Minnesota, lives a community-minded teen working to create a space for people to come together.
In early 2022, 15-year-old Seamus Schwaba wrote a musical – Deep in the City – and was looking to produce it for an audience. Along the way, he found that Winona didn't need just one show – they needed shows that would go on, and on. So, Seamus put the word out, gathered folks for a board, and together they launched Winona's new community theatre organization, Sugarloaf Theatre, with a mission to provide "fun accessible theatre and other performing arts opportunities for all ages, genders, sexual orientations, religions, and ethnicities in the community."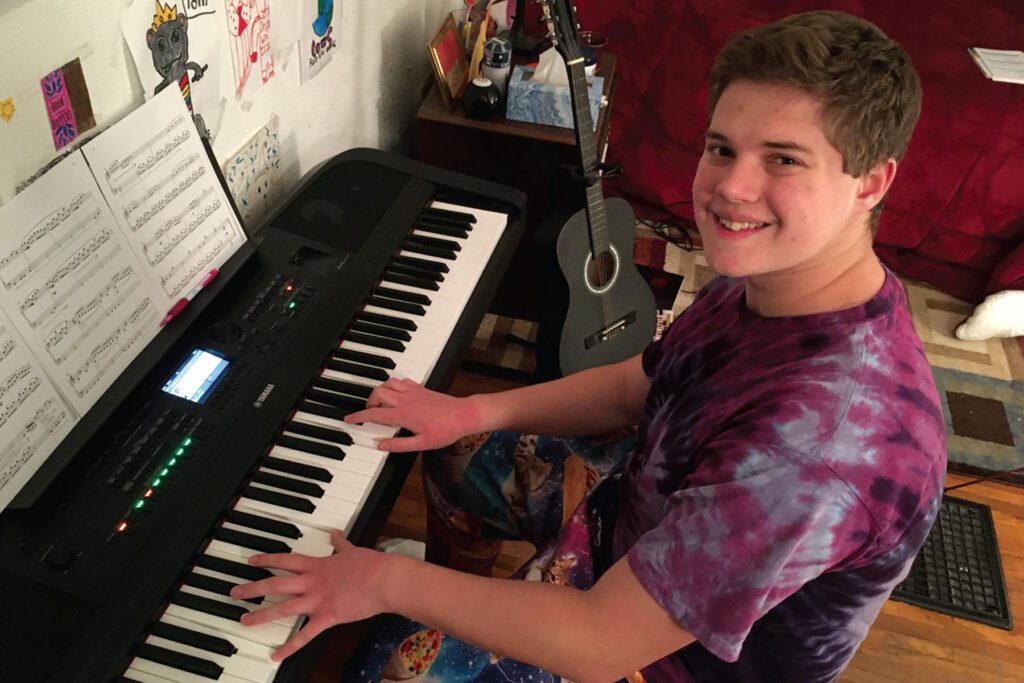 Deep in the City brought Sugarloaf to life with three sold-out shows, and began the framework for the schedule: two full-scale productions a year – a summer musical and a winter play – plus additional offerings as allows.
On December 9-10 of 2022, folks can check out the fun 24-Hour Theatre at the Winona Friendship Center. During 24-Hour Theatre, community members gather to write, direct, rehearse, and perform short, original works for the public within 24 hours. The theme will be Upon a Snowy Eve.
"This will be exciting because it's a fun way for community actors to get involved in a short play without making a huge time commitment," says Seamus.
The 2023 winter play is The Rainbow Fish, a children's book that was adapted into a one-act play. Sugarloaf is producing this play in collaboration with Winona's Bluffview Montessori School, where all rehearsals, auditions, and performances will take place. Community performances are scheduled for February 25 at 2 and 6 pm, and February 26 at 2 pm, and auditions are January 16. "We are looking for all different kinds of actors, adults and teens to audition for this show," Seamus says.
Additionally, every few months Sugarloaf Theatre offers Three Week Theatre for kids in the community. "We learn a variety of improv games, tongue twisters, and acting tips," Seamus says. "It's a lot of fun!"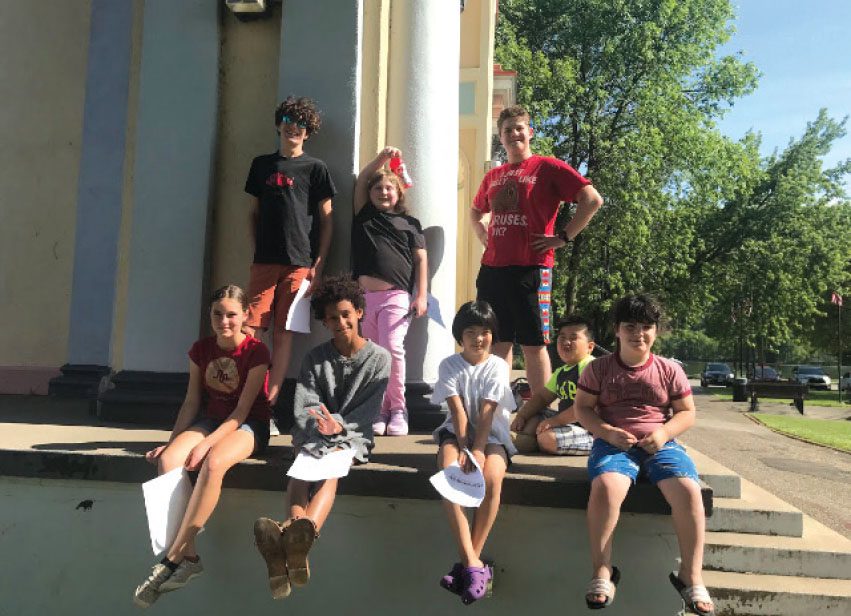 While Seamus knows theatre isn't necessarily for everyone, he would encourage anyone interested to give it a try. "Community theatre people are so kind and accepting," he says. "It makes you feel like you're a part of something! At least it has for me."
Turn the page to learn more about Sugarloaf Theatre and its founder, Seamus Schwaba, in a fun Q&A.
1. What inspired you to start Sugarloaf Theatre?
Well, Winona is a beautiful and very artistic community. It's a community I'm very proud to be a part of! The one thing I wish it had more of, though, is accessible opportunities for community members to participate in theatre. We are lucky enough to have wonderful programs that offer performing opportunities, such as the cemetery walk, but what I wanted to do was make a true community theatre organization in Winona that does full scale productions with no participation fees. Besides, I've always loved community theatre! It's a fantastic way to bring people together because it allows people from completely different generations to work as a team to create something! I honestly think that's a really beautiful thing! The other thing is that coming out of a global pandemic, people need hope more than ever. I think community theatre is the perfect way to bring people together and become a family again. There are just so many reasons to do this!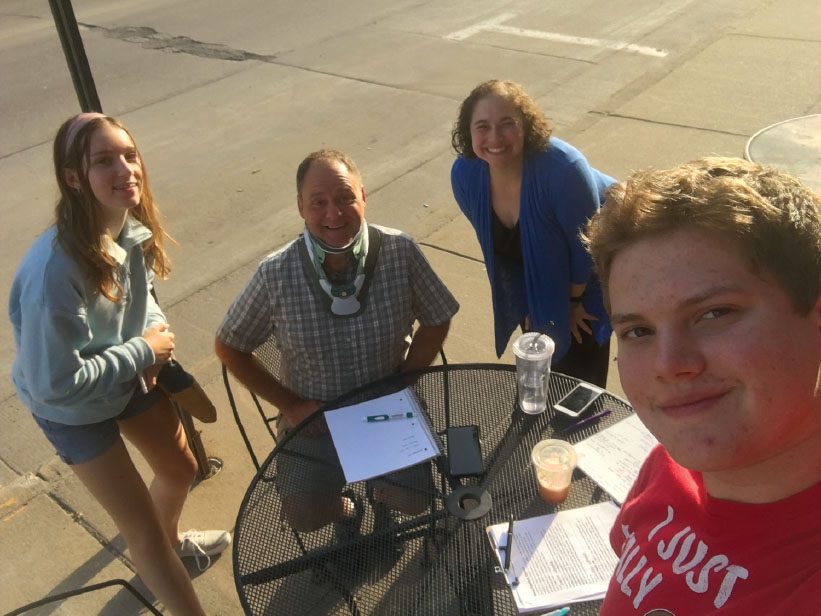 2. What's the process of starting a community theatre organization?
To be honest, when I first started this project I had no idea what it would turn into. I wanted to produce the musical I wrote, Deep in the City, and I thought I'd do it as a community theatre thing. As I got further into advertising and fundraising for the show, I had conversations with so many community members and realized that Winona needs more than a one-off community musical. We need a community theatre! So I worked on getting a board! Now, we are working towards non-profit status. It's a long journey, but we'll get there. I know we will.
3. The life of a 15-year-old is often pretty busy. How do you manage to fit it all in? Do you have a lot of folks helping to make this community project happen?
Of course I do. Nobody could make all this happen alone! I've got wonderful board members, funders, and friends to help me. And I would like to thank all of them for their support, because without them I wouldn't be able to do this! This being said, I'd like to think I do a lot of work for Sugarloaf Theatre as well. And I'm very proud of the hard work I've put in to making these events possible. Yes, there are definitely times where I've gotten overwhelmed, but at the end of the day I know that the work we're doing matters. We are working to do something that helps people and gives them hope, and that motivates me to continue when I'm having a bad day. I'm also just so grateful for all the people that support this project.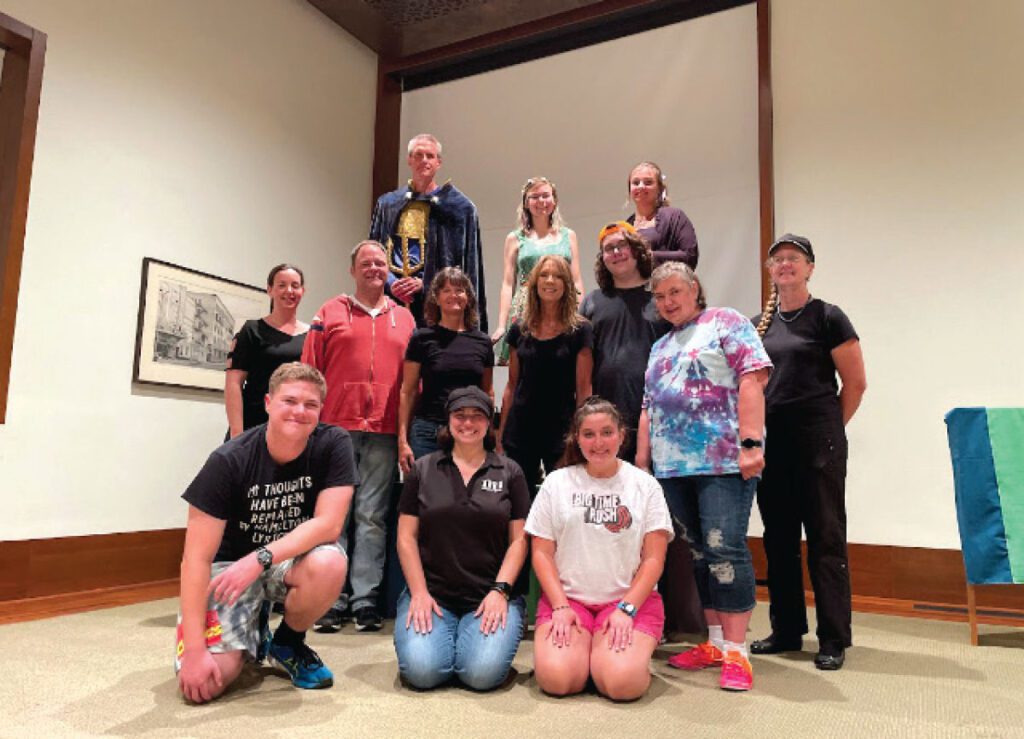 4. Can you tell our readers a little more about 24-Hour Theatre?
The event will take place on December 9-10 of 2022. The goal is to write, direct, rehearse, and perform three short plays for the community in 24 hours. It will start on the 9th with a meeting that all writers, directors, stage managers, and actors will attend, where we will go over the schedule for the day following. Then, the writers will go home and write over the night. In the morning the directors will meet at the Winona Friendship Center, which is where the majority of the event will take place. They will have a short time to look at the scripts that were written the night before, and come up with a plan for blocking (the process of teaching actors where they enter, exit, and stand on stage).
Then, the actors will arrive and they will rehearse the show. The show will be open for the community to see the night of the 10th at 7 pm. Tickets to the performance will be $10 per person, and are available at linktr.ee/sugarloaftheatre.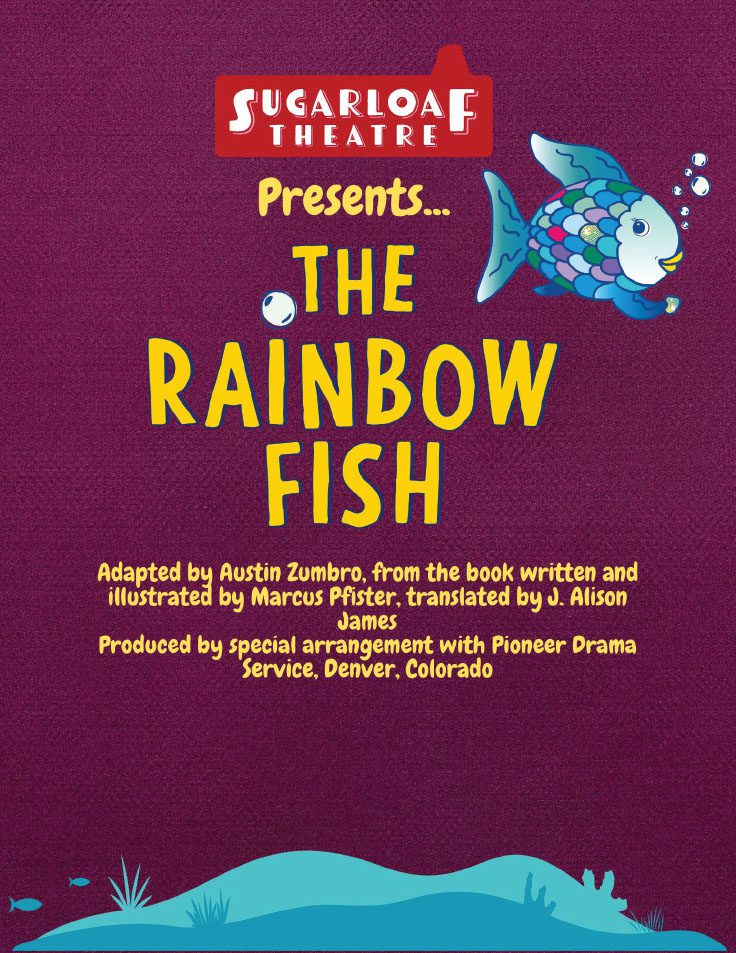 5. The summer musical you wrote, Deep in the City, was Sugarloaf Theatre's first-ever show, and you directed it! Can you tell us about that process? How did you feel once the run was done?
I was so proud of Deep in the City! And yes, Deep in the City was my first time directing a show, but I've been involved in Theatre since I was five. Honestly, it was the only thing I thought about for a year. I lived for my time to write at the piano. That show was so much fun to work on! I counted down the days for auditions and I couldn't wait. The show turned out to be everything I dreamed it to be and more. The cast performed for three sold out audiences and got two standing ovations. And I would never have been able to do it without the help of my piano accompanist, stage manager, and musical director. I always expected to feel sad once the show ended, but I really didn't. I was really happy that it went so well, and I was so excited for the future of Sugarloaf Theatre. I still am! I also had a lot going on. A few weeks after the show I went to go perform at the State Fair for 4-H and I won first place in the performing arts division for the second year in a row. I met so many wonderful people on that trip. This summer, overall, just reminded me how wonderful the world is!! And if you stick through a hard time you can always find yourself and contribute amazing things! If there's one thing I want people to know it's that you should always have hope, because things will always get better if you wait long enough and hang in there.
6. Can you tell us a little more about The Rainbow Fish?
Yes! The show is going to be a lot of fun. The actors will be ages 12 and up, but the show is great for children and families. The Rainbow Fish was originally a children's book that was later adapted into a stage version. It is a one-act play, and it tells the story of a young beautiful fish that has rainbow scales, but never wants to share them with anyone. By the end of the story he learns to share his scales by giving some of them to his new friends. The story has a beautiful message of sharing and friendship that all ages can enjoy!