Decorah native Stephanie Fromm talks fast and works faster. On meeting her, you might think the Winneshiek County Tourism and Economic Development Director has been in that role since birth.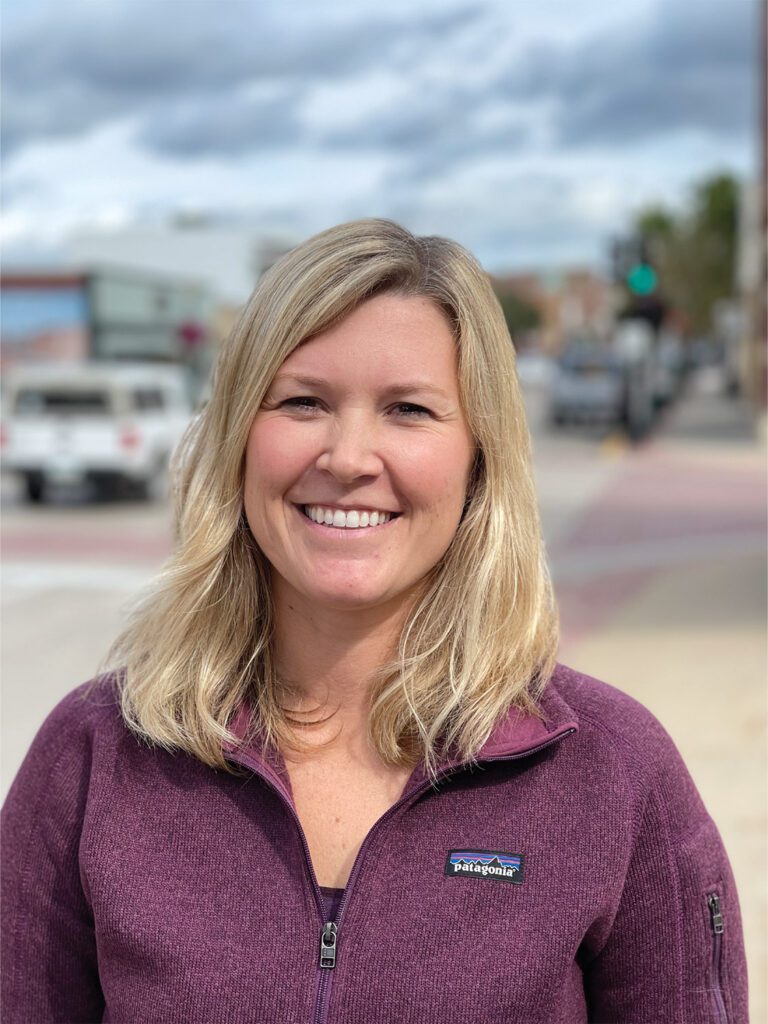 And, in a way, she has: the Luther College business major moved back to the community in 2015 to accept the position shortly after she and her husband, Decorah (native) social studies teacher and coach Zach Fromm, had their firstborn, Wally. Since then, they grew their family by two more kiddos (Marcie and Piper), all while nurturing their own collection of businesses: "Twin Springs Lodge" near Decorah; "Marcie's Cabin" near Warrens, Wisconsin; and lately, "Piper's Skoolie," a bus they renovated as a tiny home and rent as Airbnb accommodations along the Upper Iowa River. 
"When we bought the bus, my mom just shook her head," Stephanie says with a laugh. "She said, 'Well, I don't know what you're going to do with it, but it always seems to work out, so…'"
Her mom, Brenda, is referring to Stephanie's personal way with redirection, a necessary mindset for an entrepreneur and community advocate facing the challenges that come with innovation. It has something to do with not quite admitting one is wrong, Stephanie explains with a grin. Instead, it's about reframing to think, "But what if we do it this way?" she explains, illustrating with her hands the concept of pivoting a problem to allow a slightly different approach. Zach, who is equally as focused and intentional about business development, chides her about this determination. "I get it all the time," she says, "especially in the example we're trying to set for our kids about saying you're sorry, but specifically, when you might be wrong." "'So…are you going to say it?' he will pester. 'Are you?'"
It's the kids that led Stephanie to her current role in the building of Sunflower Child Development and Discovery Center in Decorah, a $9M project to relocate and expand the current Sunflower childcare center. The project has raised $6.5M to date in grants and local donations or pledges and is chasing its final $2M in commitments as of spring 2022.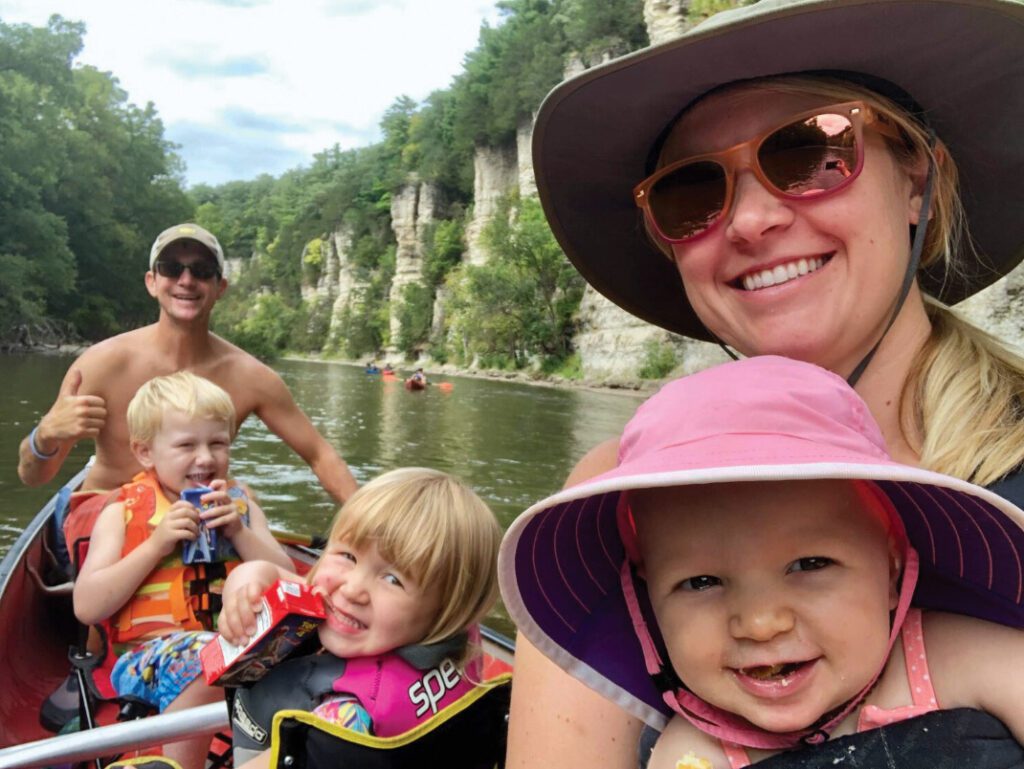 The Fromms got on the waiting list at the current Sunflower childcare facility – Decorah's largest (120 children) and one of the few to provide infant care – when Wally was three months old, and finally got a spot a year and a half later. This experience is common, Stephanie explains, adding that they had to talk a family friend into providing Wally's care until the space at Sunflower opened up. Today the waitlist tops 140 children.
"Simply put, childcare, along with housing, determines whether working families can move to Northeast Iowa," Stephanie explains. Without it, employers can't attract desired employees, throttling both the goods and services produced here, and the businesses and services those residents support. By the time she joined the Sunflower board in 2018, the situation had reached crisis proportions internally, too: they couldn't keep staff from turning over for lack of living wages, benefits, and opportunities for advancement. Then, to make matters worse, COVID hit, redoubling the logistical (and literal) touchpoints of caring for young children.
"That's when I realized, this is not a childcare problem: this is a community problem," Stephanie says. And over the past two years, she and a diverse army of advocates, co-led by interim Sunflower director Merlene Brown and board president Barb Wilkerson, have identified core needs: Enough room for lots more kids (up to 308)! Competitive wages and benefits! Community awareness of childcare as a critical service!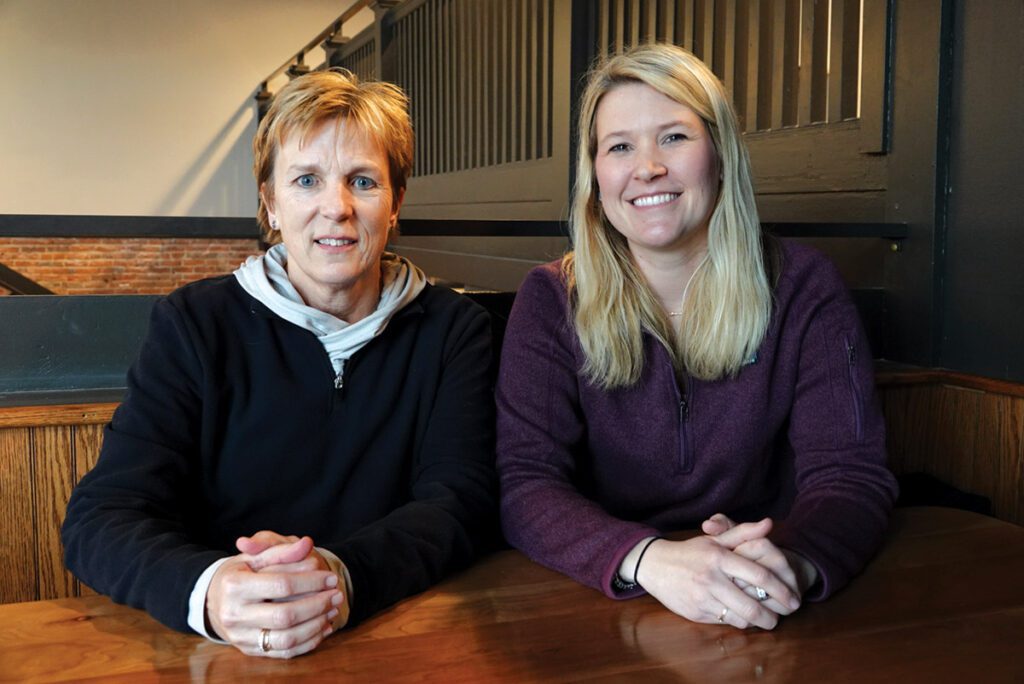 Key to the business plan is a community-based revenue stream: A dedicated discovery center and indoor playspace (dubbed a 'marriage saver') open to the public that will feature STEAM activities (science, technology, engineering, art, and math) and natural history. "Any parent of young kids will tell you that an 18-month old bundled in their full snow suit will last maybe 20 minutes outside? Of a whole weekend?" Stephanie laments with a chuckle. "We need someplace indoors."
The discovery center will be used by the childcare facility during care hours, then open to community groups and the public (for a fee) on evenings, weekends, and school breaks.
"This hybrid model is of interest to childcare centers, churches – really, any facility not maximizing its use – everywhere," Stephanie explains. "Lots of eyes are watching our success, across the state and the country."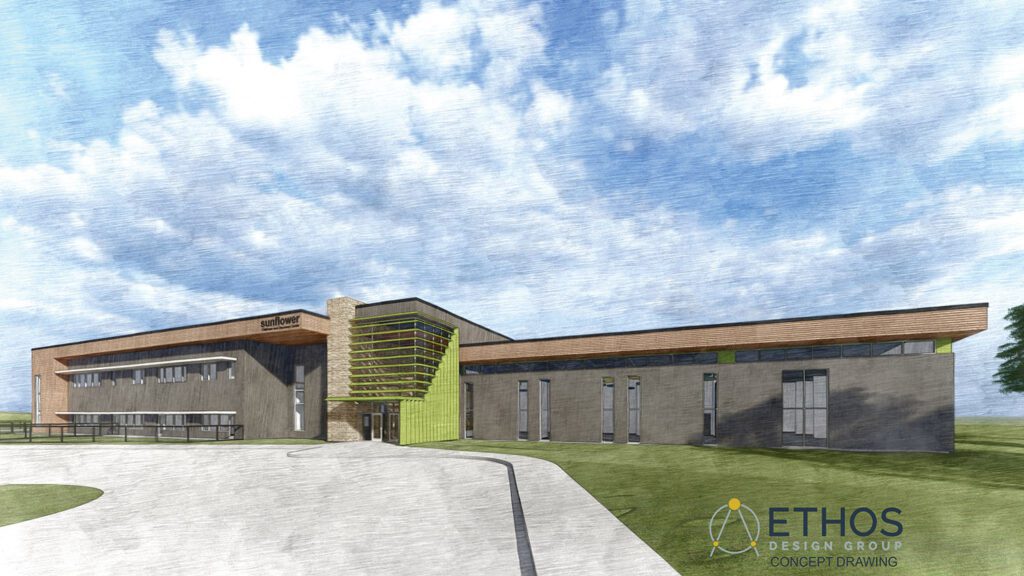 When Sunflower set about finding a location to build, so the current facility could stay open during the expansion, the need was met by Winneshiek Medical Center. Plans are drawn for four donated acres, and Sunflower will break ground in summer 2022. "We're dreaming up a drone photo of a huge groundbreaking ceremony," Stephanie explains, "calling it a BYOS – bring your own shovel." 
Learn more about the project at decorahdiscovery.org. Donations are always accepted. And visit the Fromm family's rental properties at twinspringslodge.com, marciescabin.com, and blufftonbus.com.
In the meantime, and always, you'll find Stephanie asking and pivoting and asking again (for more collaborations among businesses, between institutions, through state and federal agencies). "If we just work together on things, think what we could do!" she summarizes with a cheerful grin.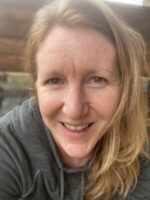 Kristine Kopperud has been a Driftless resident and writer for more than 15 years and is relocating this summer to work further with end-of-life care and advocacy in Central Florida. Follow along at kristinekopperud.com!
Contribute

Help make the Sunflower Child Development and Discovery Center happen! Donate to the project at decorahdiscovery.org