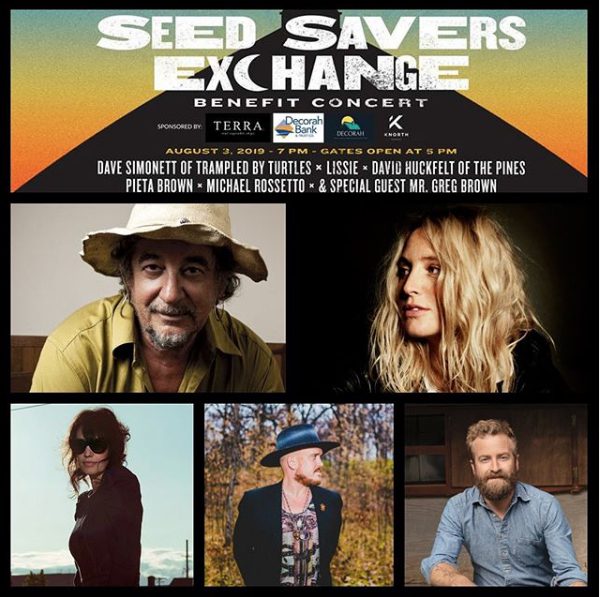 Seed Savers Exchange (SSE) near Decorah, IA will once again host an incredible lineup of mid-western musicians for an on-the-farm benefit concert, Saturday, August 3, 2019. The benefit concert is hosted in the natural grass bowl of Lillian Goldman Visitors Center on the SSE Heritage Farm, offering a magical setting for some of the mid-west's best roots musicians, including; Dave Simonett of Trampled by Turtles, Lissie, David Huckfelt of The Pines, Pieta Brown, Michael Rossetto, and Special Guest Mr. Greg Brown. Tickets are available at this link for $25 in advance, $30 day of at the gate.
Seed Savers Exchange has been providing a home and outlet for heirloom and open pollinated varieties of seeds since 1975, encouraging gardeners and farmers worldwide to grow, harvest, and share heirloom seeds, as well as recount the inspirational stories behind them. SSE aims to conserve and promote America's culturally diverse but endangered garden and food crop heritage for future generations by collecting, growing, and sharing heirloom seeds and plants.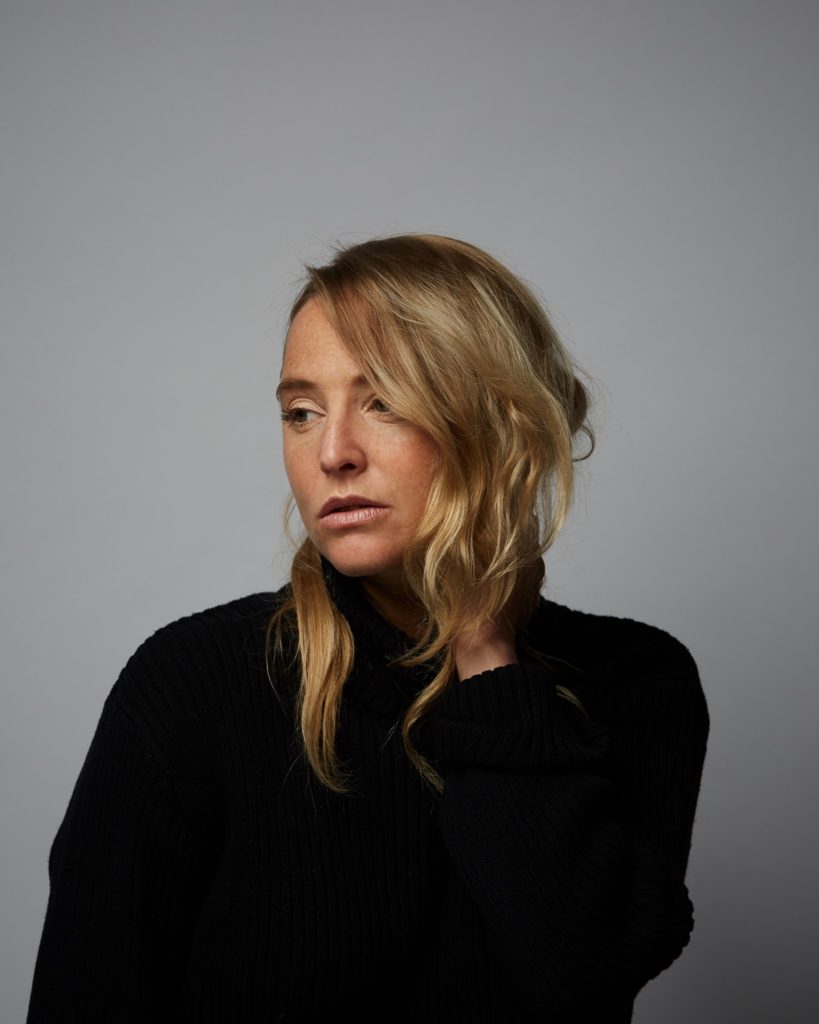 "For Lissie, her past—the last decade or so, to be specific—is something still very much alive and open to interpretation and rephrasing. With the release of When I'm Alone: The Piano Retrospective, Lissie is poised to show listeners that her past is hardly static, that the songs she wrote nearly 10 years ago are still fresh and vibrant, evoking feelings old and new.
In the eyes of the midwestern songstress, who in recent years made a conscientious return to her roots with the purchase of some 50 acres in northeastern Iowa, the operative metaphor at work in her career—and in the creation of the retrospective album—is something deeply entropic: gardening.
"When you garden," she says, thoughtfully, "it's like all of the things you eat and grow are beautiful, and as they die and decompose, that carnage becomes the food for the plants you grow next year. When you're out in nature and there's four seasons, you see the cycle… It spurs my creativity to see how life becomes death becomes life. It's this beautiful, comforting thing because it's a constant."
And that entropic beauty shines through in her work on When I'm Alone. When you listen to the lush, atmospheric arrangements of Lissie's best-loved, most career-defining tunes, you can almost hear the "carnage" of each past moment and remembered feeling coalescing to form this beautiful, dark tempest of emotion and memory." (Red Light Mgt.)
Inspire(d) would like to thank Lissie for taking a few moments away from her garden in NE Iowa to answer a few questions in advance of the Seed Savers Benefit Concert.
Inspire(d): What's the most fun or rewarding thing you've ever grown?
Lissie: I get really excited about broccoli! It's usually one of the first things my garden produces and it's so gratifying to see the little head start to form & grow.
Inspire(d): Why does the work of Seed Savers Exchange spark you?
Lissie: New growth from the Earth & gardens' represent hope for me. When I visit Seed Savers and see the wide array & diversity, visit Diane's garden and tour the old trees, I dream of a brighter future & getting my hands dirty!
Inspire(d): In the beginning of Seed Savers Exchange, it was a stash of morning glory and tomato seeds that Diane Ott Whealy's Grandfather brought over from Germany that started the organization on it's path. Has anyone ever handed down a seed or a story about a garden variety to you?
Lissie: No but I wish! I loved reading Diane's book about the birth of SSE. I've got a healthy crop of Grandpa Ott's morning glories taking over my garden right now!
Inspire(d): Seed Savers now has over 20,000 plant seeds in their collection – hundreds which have gone to the Svalbard Gobal Seed Vault in Norway. Any favorites you hope are in that stash, or specifics you can't imagine the world without?
Lissie: I actually performed at the Polar Jazz Festival in Longyearbyen & what a magical place & idea! That all this rich diversity of food is being protected & preserved, is so important! I love the classic German Pink tomato but really think that all 20,000 are essential. With a changing climate, who knows what challenges agriculture will face! Variety seems key to adapting!
Inspire(d): You might know that Seed Savers has an amazing orchard with over 1,200 varieties of Apple Trees. It's quite a place, encompassing many varieties that have all but disappeared – with a long view plan for revitalization. Are you more of an apple pie or apple crisp type person?
Lissie: Apple pie! But if I can cheat, apple sauce all the way!
Inspire(d): Hopes, wishes, or dreams for the 2019 Seed Savers Exchange Benefit Concert?
Lissie: I feel very honored to be a part of the SSE world now and to share the bill with a legend like Greg Brown & alongside so many artists I admire! I hope for good weather, some collaborations perhaps & united good vibes! And I hope that lots of money is raised to continue to support their incredibly important efforts!
*
(To read an interview with mid west musician David Huckfelt about his connections to Seed Savers Exchange, please click here.)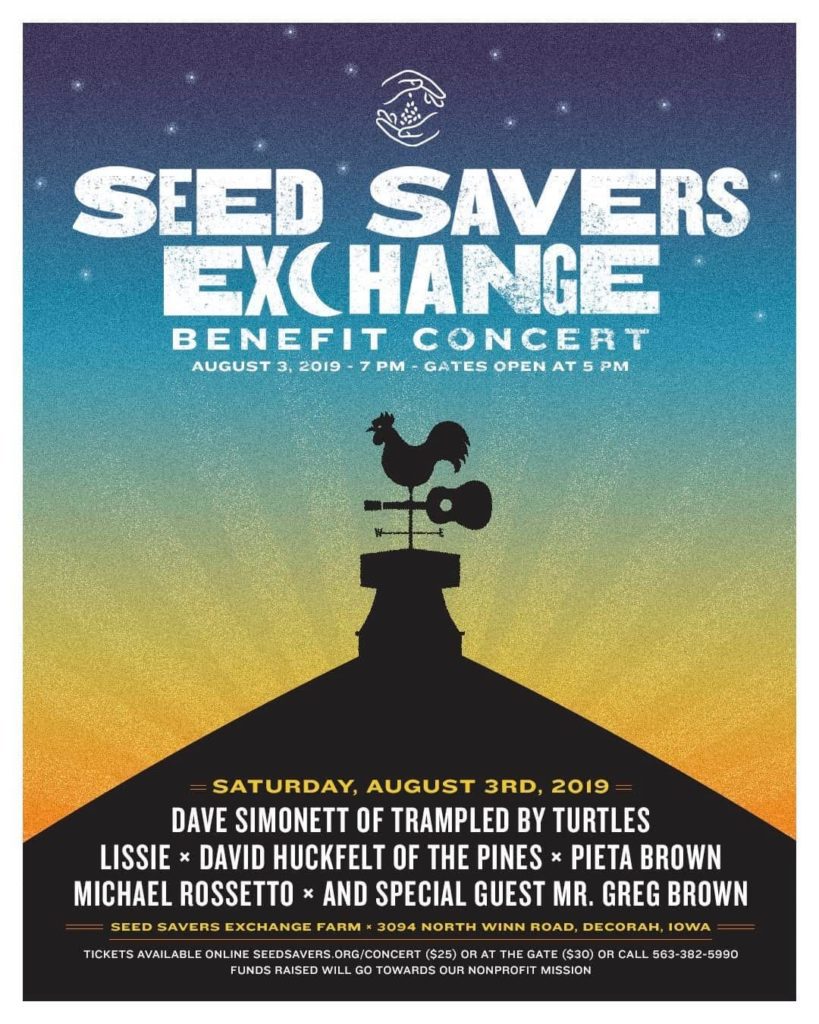 Seed Saver Exchange Benefit Concert
Saturday, August 3, 2019
Dave Simonett of Trampled by Turtles
Lissie
David Huckfelt of The Pines
Pieta Brown
Michael Rossetto
Special Guest Mr. Greg Brown
3094 North Winn Road, Decorah, IA
5pm gates, 7pm show
Tickets available seedsavers.org/concert
$25 advance / $30 at the gate
(563) 382-5990
https://www.seedsavers.org/