Personal
-
Spring 2023 Inspire(d) Editor's Letter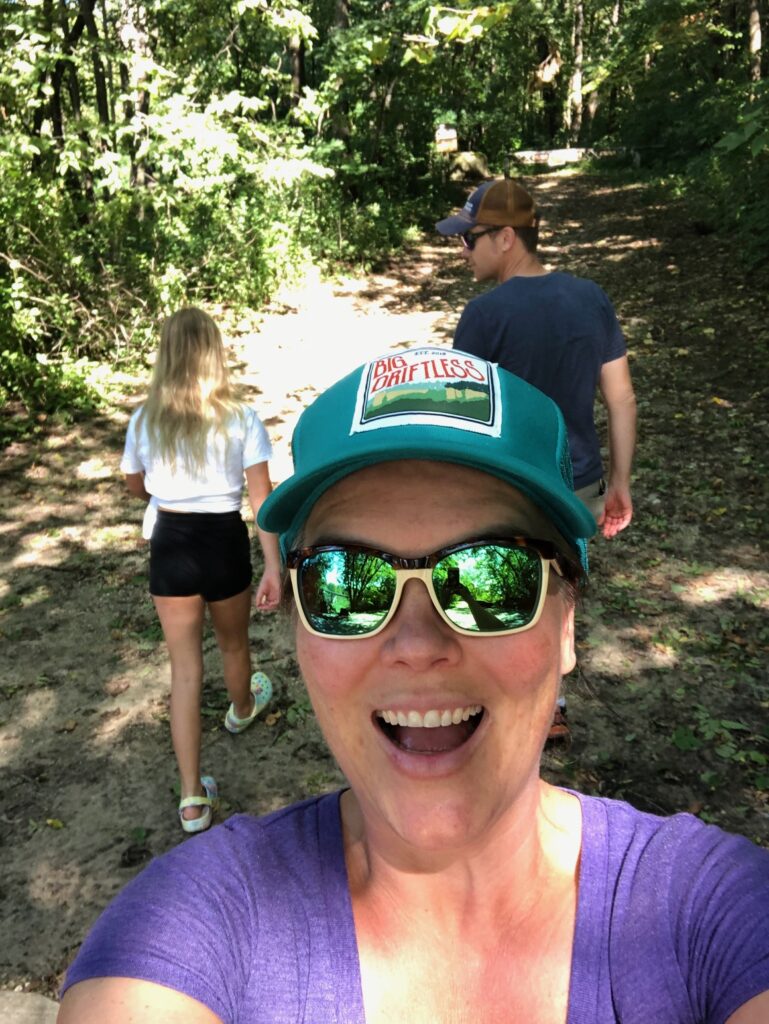 Every year, I wish I could stretch spring out… juuuuust a little longer.
It's one of the beauties of this fleeting season, though. Blink and you'll miss it. So keep those eyes open wide. You are here. Let's live in the now.
Living in the Now is about being mindful of the moment. While we can't slow down time, we can pause to savor it. My spring infographic dives into this theme, and introduces Olivia Lynn Schnur's mental health article, with methods for "paying attention on purpose." The great thing about mindfulness is that it can make every moment, every activity feel brand new, Olivia says. The act of paying attention makes the moment sacred.
Mindfulness also taps into your senses, and spring is perfect for that. The smell of the earth, the sound of birds announcing their return to the region, the texture and feel of the – new paper! – in this magazine in your hands. 
In fact, some things are just better on paper. Magazines, obviously. Books, in my opinion. And community maps! It's a whole tactile experience. So it was really fun to have writer Renee Brincks profile a handful of Driftless Indie Bookstores, the Midwest Independent Booksellers Association (MIBA), and artist Kevin Cannon in this issue. Kevin's art is featured on the Spring Inspire(d) cover, and he creates the artwork for the Midwest Indie Bookstore Roadmap. A new roadmap is released each April to celebrate National Independent Bookstore Day. Indie bookstores are huge builders of community, and we love them so much. They invite residents and visitors alike to slow down and meander the aisles (not isles…but who needs trips when you've got books?!).
We've got a great roundup of Community Builder profiles this issue as well. Decorah's Jane Kemp has offered many hours of volunteer service to local organizations. John Sutton of Westby, Wisconsin, gathered community around wood carving. Norb Kelly, in Lanesboro, Minnesota, often works with wood too, and hammers and saws… pretty much any tool that helps him fix or build things for people in his community. 
In La Crescent, Minnesota, folks rallied together to build a bridge. Sara Walters writes about how leaders and community members worked to create a more connected and bike-friendly hometown. They opened the volunteer-run Bike Shoppe, and fundraised and organized to have a bridge built over a busy highway. The positive effects these efforts had were pretty much instantaneous.
I loved interviewing sisters Azia Thelemann and Dani Peterslie of La Crosse, Wisconsin's Drift Mercantile for this Sum of Your Business Q&A. I kept nodding my head and saying "yep" to all their answers – entrepreneurship runs in their blood, and they clearly understand the work that goes into, well, making it work.
Also on my love list? Craig Thompson's Driftless Natural History Quiz! His light-hearted questions test your knowledge of Driftless nature in the spring. (Don't worry if you still have much to learn – I do too!)
There are quite a few businesses and organizations celebrating milestones this year. One is Northeast Iowa's Helping Services for Youth and Family. This incredible non-profit has been helping to make healthier and safer families and communities for 50 years! Christy Ebert Vrtis compiled 50 Ways Helping Services Helps, and we would give 50 high fives if we could.
Many high fives to you all as well. Thanks for reading and being Inspire(d). This is going to be a great spring!
Looking forward,


Aryn Henning Nichols
In this issue, you'll find: Kevin Cannon + Midwest Indie Bookstores • Community Builders: Jane Kemp of Decorah, IA; John Sutton of Westby, WI; Norb Kelly of Lanesboro, MN • Mental Health: Living in the Now • Building a Biking Community – La Crescent, MN • Sum of Your Biz: Drift Mercantile • Driftless Natural History Quiz • DIY Paper Seed Starter Pots • 50 Ways Helping Services Helps • Probit: Marilun Myrah Bunge • And More! Read the whole thing online here!