Community Builder: Shannon Dallenbach Durbin: ArtHaus & Creative Community
By Aryn Henning Nichols • Originally published in the Fall 2017 Inspire(d)
"I got this."
It's a phrase Shannon Dallenbach Durbin has found herself saying a lot. Usually it's about a job or a project that will bring artists, kids, and/or creativity together.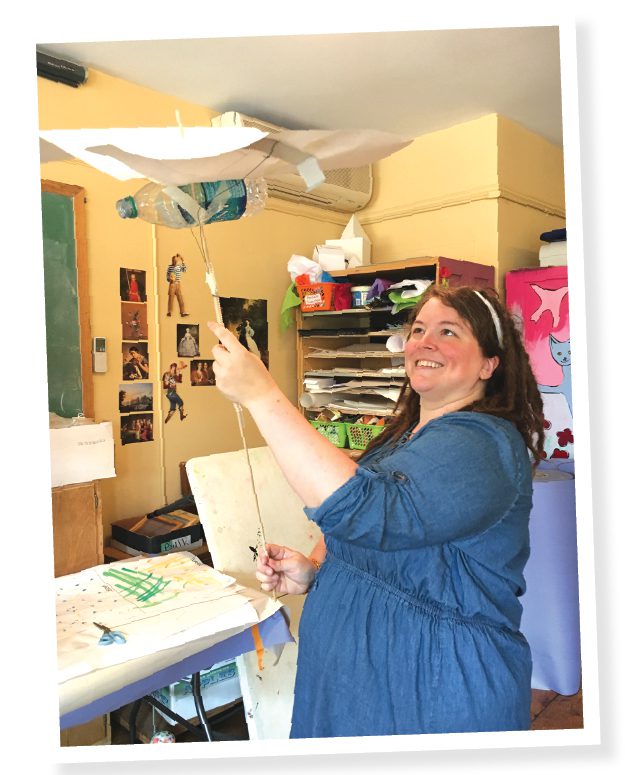 "Computers can do so much now. They can replace manual labor and intelligence," she says. "But creativity can't be replaced. It's what humans have… and we don't nurture it enough."
Fostering a creative community started early for Shannon.
"I always wished I had that one best friend," she says, "But instead I had a bunch of friends from a bunch of different groups. And maybe that's because of my personality – I like almost everyone."
She grew up in Arlington, Iowa, and went to school at Starmont, where she was active in pretty much every activity possible: musicals, choir, saxophone, piano, art, dance, tae kwon do (she's got a black belt!), future homemakers, future business leaders, chess, drama, yearbook, quiz bowl… you get the idea.
"I really wanted to experience everything," she says. "And nothing about that has really changed."
In high school, she was also on what she called a "LOVE mission."
"It was my goal to make sure that no one felt unloved," she says. "I wrote lots of letters to random classmates sharing what I liked about them, I went to graduation parties I was afraid wouldn't have many attenders, and I bought anonymous gifts for people."
After an eighth grade trip to the Holocaust Museum, she came across a Dalai Lama quote: "It is not enough to have compassion, you must act." This became Shannon's motto, and even drove her college choice, the University of St. Catherine in St. Paul, Minnesota, because of the school's strong emphasis on Social Justice. Shannon got a degree in art education, then moved back to Starmont to teach high school art.
It was a great job, just not quite the right fit.
"I realized I loved organizing curriculum but teaching wasn't my favorite," she says.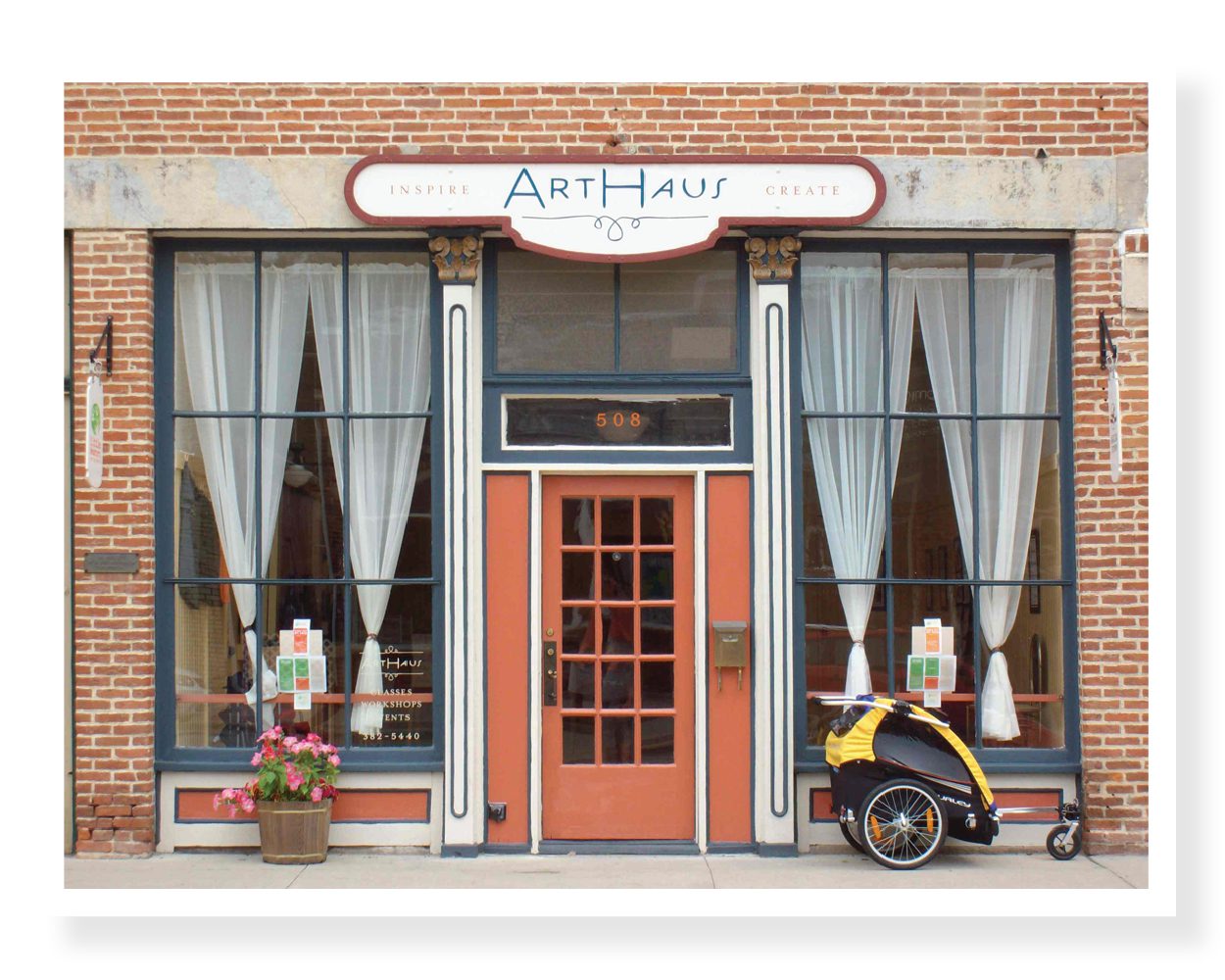 So Shannon took an ad design job at a newspaper in Elkader, but shortly after she started, most of the folks in her office left to start another newspaper. Shannon stayed on. "This newspaper had been around for decades and I really didn't want to see it end," she says. The owners of the newspaper said, "You got this?"
"I had no idea what I was doing, but I still said, 'Sure! I can do this!'" Shannon started running the place, hiring writers and designers – even her husband, Bryce.
It's this can-do attitude that has helped Shannon grow creative communities across Northeast Iowa. Shannon and Bryce moved to Elkader in 2008, where they had their two sons, Lincoln and Felix (now 8- and 3-years-old). She ran the newspaper for two and a half years. Next up was a two-year stint with AmeriCorps, then two years running a retail shop in Elkader called Whimsy Market, while also volunteering with the Elkader Main Street Committee, and helping to organize the first Art in the Park in Elkader.
Then she landed a job that brought all her passions to one place: program coordinator for the Clayton County Extension office in Elkader. Her work focused on planning community events and youth programs like a makers' space, lego robotics, youth after-school clubs, and more.
"I loved that job so much," Shannon says. It was hard to conceive of leaving, but in 2016 a job opportunity arose: Executive Director at ArtHaus in Decorah.
"I basically said, 'If you can make this job a lot like my current job, then I'm your gal,'" she says. The board was excited to have Shannon's background in the arts, business-ownership, kids, and the region as a whole. They offered her the job, and she accepted.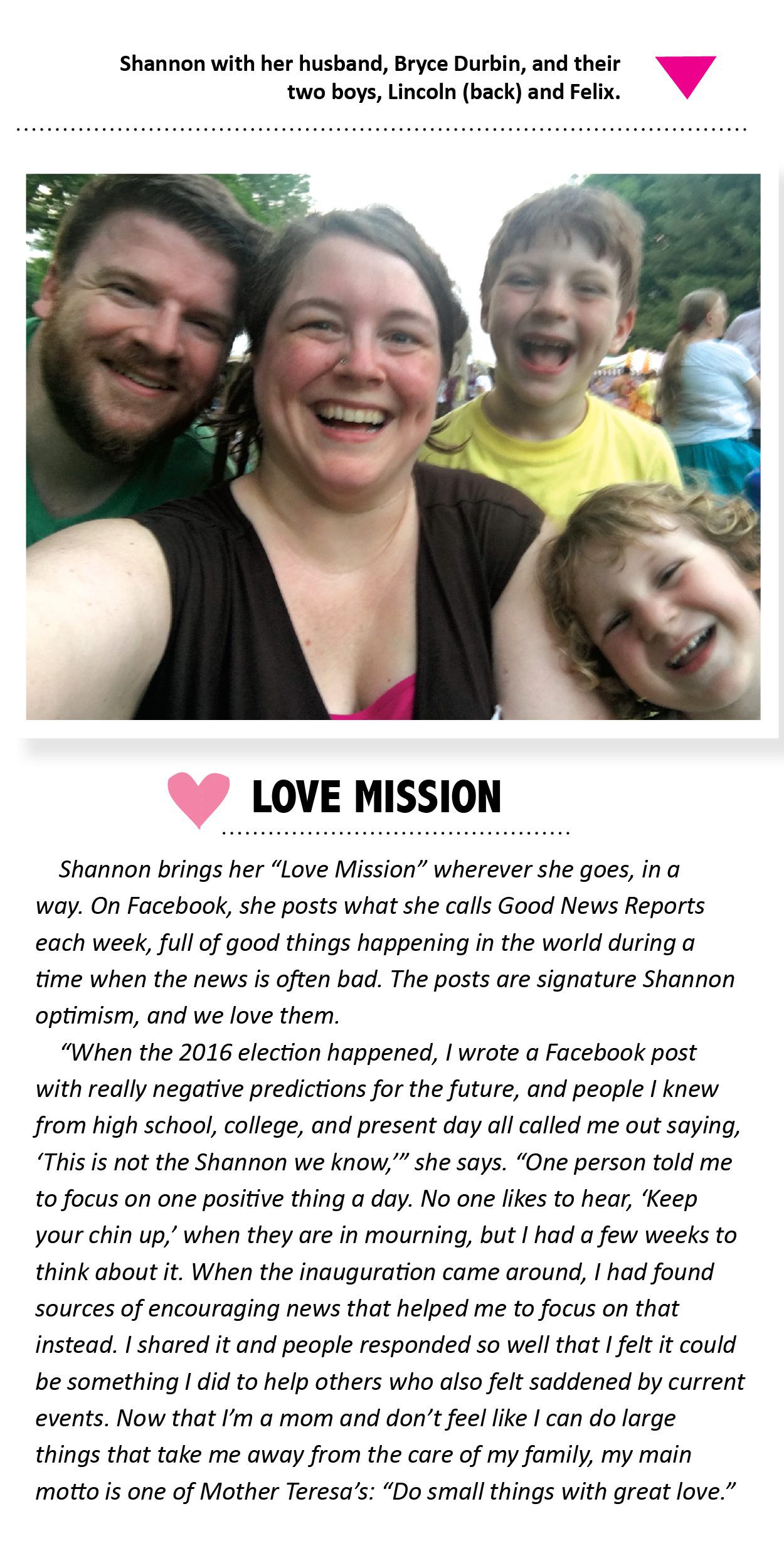 "There is a great group of people on the board, and they give me the flexibility and freedom to do what I think will work best for ArtHaus," she says.
That means promoting cool classes that are all about community. Folks can come together for a casual night of subversive cross-stitching, or head in for open studio time or join in on a singing or writing workshop.
"I want to make it easier for people to make their own art," she says. " And I want to make the arts community accessible for everyone."
"I think I found my groove," she says. "I love partnering with other groups to make things happen and reach sustainability," she says. " Then it's my turn to say, 'You got this.'"