Stop to chat for even a moment with Liang Chee Wee – Northeast Iowa Community College immediate past president – and you're sure to walk away with a smile. He's passionate and compassionate, realistic and idealistic. And he's inarguably, unwaveringly (and, yes, refreshingly) optimistic.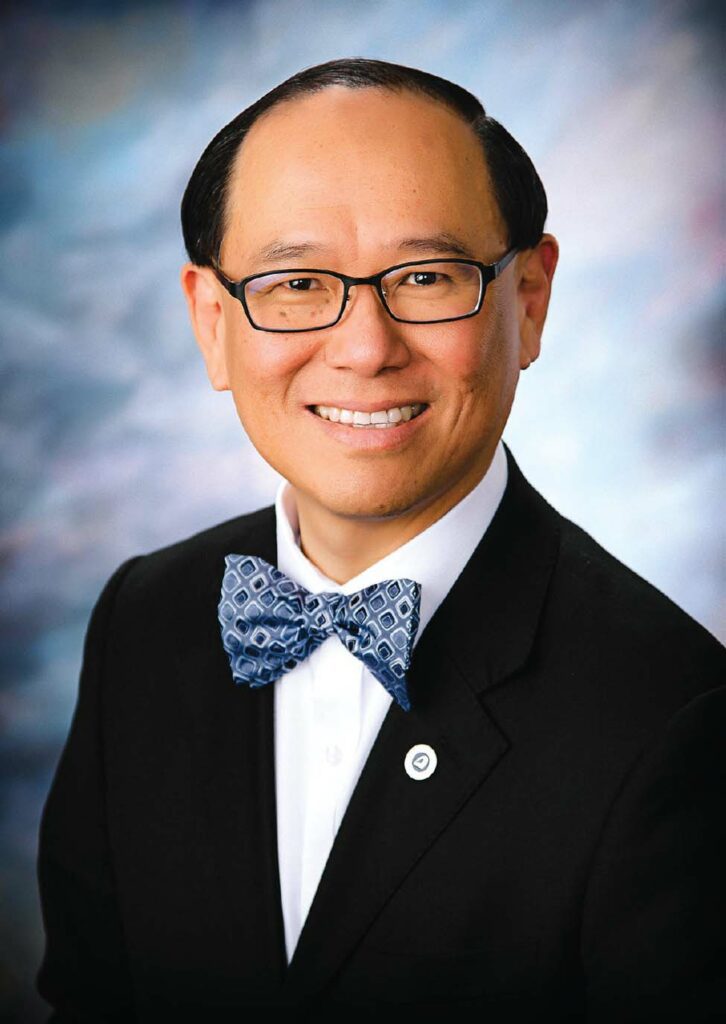 "Look around, and I promise, you will see something good," he says. "When I look around, I see challenges and I see pain, but far more often, I see good – I see people helping people in need."
That unflappable optimism has carried him far in life, both literally and figuratively.
Born in Singapore to a mother who could neither read nor write and a father who did not complete high school, Wee was taught the importance of a good education at a very early age. "My parents were not highly educated, but they greatly respected education," he says. "And because of that, they made sure that both me and my younger brother received good educations."
So intent were they that their sons pursue higher education that when Wee wrapped up two-and-a-half years in the Singapore military – he enlisted right after his high school graduation – his mom had just one pressing question of her firstborn son: "Where are you going to college?"
"She made it very clear with that question that going to college was my only option," he recalls with a grin almost 40 years later. "She didn't ask, 'Are you going to college?'" And so, in July 1983, a one-way ticket in hand, Wee boarded a flight to the University of Arizona in Tucson, where he would spend the next decade. "It was difficult for my parents to send me away, but they knew it was for the best," he says. "They didn't know for sure how it was going to work out, but they did it anyway."
And it worked out just fine. Wee settled in quickly to his new home and devoted himself to his studies, earning a bachelor's degree in management information systems and master's and doctoral degrees in business administration. He also helped teach a very large introductory computer class in a very large lecture hall, an experience that would shape the trajectory of his life.
"Even though we were in a big space, the professor I taught with created an intimate setting, and even though I didn't know it at that time, he was showing me what it really meant to be a teacher because he instructed with passion and compassion," Wee recalls. "He understood teaching is about much more than relaying the course content; it's about whether you really care about the students sitting in your classroom."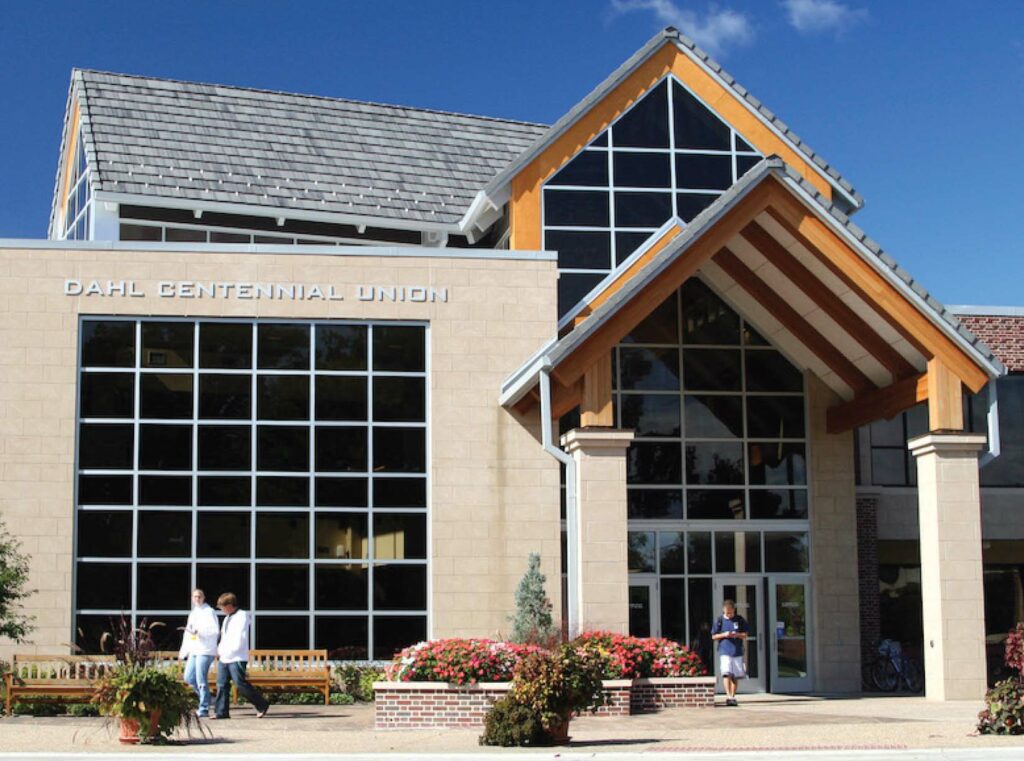 Wee took that life lesson with him in 1992 when he packed his station wagon with the few possessions he had acquired in Tucson and headed east to Decorah, Iowa, to fill a temporary faculty opening at Luther College. (His friends Mari Heltne and Conrad Røyksund, both Luther faculty members, were taking a sabbatical in Norway and encouraged him to apply.) That "temporary" position turned into 15 years serving the college as a member of the faculty (in economics and business) and administration (as associate dean and registrar).
It was at Luther, he says, that he was given opportunities that helped him prepare for service as an administrator at NICC. And it was at Luther that he discovered what "answering a call" actually meant. "I was planning my life all along and doing, I thought, just fine," he recalls. "But I discovered what I needed to do was give up control because the more I controlled, the more I wasn't listening to what life wanted to do with me."
So when friends suggested in 2007 that he look at an opening as NICC's Calmar campus provost, Wee listened. And when four years later, the NICC board asked him to serve a three-month term as interim president for the entire NICC network (the Calmar and Peosta campuses as well as service centers over a 5,000-square-mile area), he listened once again. "I could have said no, and that would have been the end of it," he observes. "But this was an opportunity to serve, so I said yes." In 2011, Wee was officially named NICC president following a nationwide search.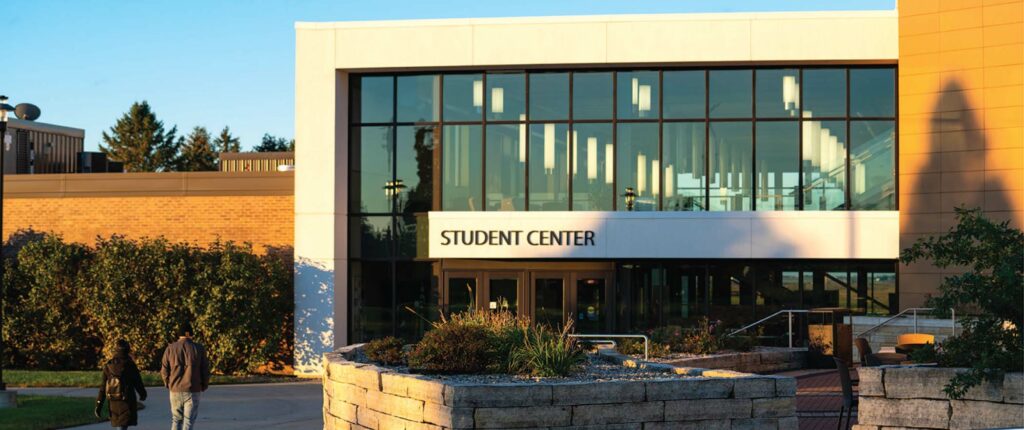 In the years since, he has worked tirelessly with NICC faculty and staff to improve lives, drive business success, and enhance the vitality of Northeast Iowa. What does he view as the greatest accomplishment of his tenure? "We have enhanced support for the communities we serve," Wee says without hesitation. "And in order to do that, we have had to meet our communities where they are – every one of the 24 school districts we serve is different, and every business we serve is different."
It has been a joy and an honor, he says, to serve the community: "We get a chance to improve lives through education and training, and when lives are improved, families are lifted. I believe every student has a story and every student has a journey. Our job is to help them navigate their journeys."
On the eve of Wee's retirement this past July, Ashley Hinson, U.S. Representative, lauded his 12 years of service to NICC on the House floor in Washington, D.C. "Under Dr. Wee's leadership, NICC became a space for addressing challenges in the community, and his passion for inclusivity ensured everyone who stepped foot on the NICC campus – students, educators, employees, and members of the community – all felt at home," she said. "He always has a smile and a kind word of encouragement for everyone that he meets."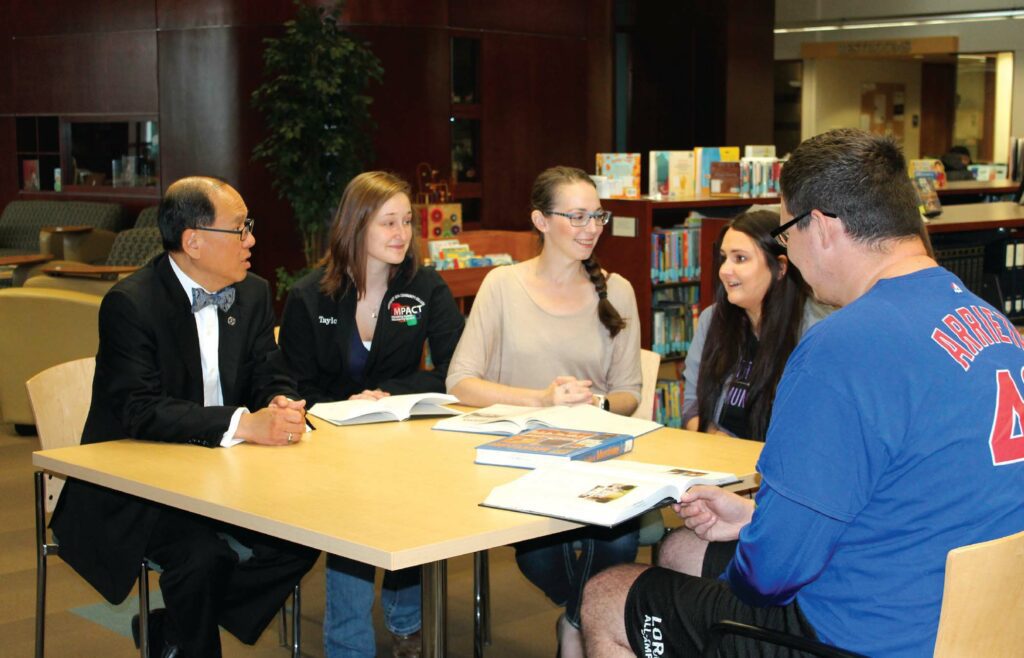 No doubt Wee will bring that same encouraging tenor to meetings of the Luther Board of Regents, to which he was appointed in June. He says he will use the regular board meetings to listen, to learn, and to hopefully strengthen the connection between NICC and Luther, schools that are just 12 miles apart. 
What else does he have planned in retirement?
Stay tuned.
"As of today, I don't know, but someday, it will reveal itself and then that will be the start of another exciting journey," he says. "I believe that life is not done with me quite yet."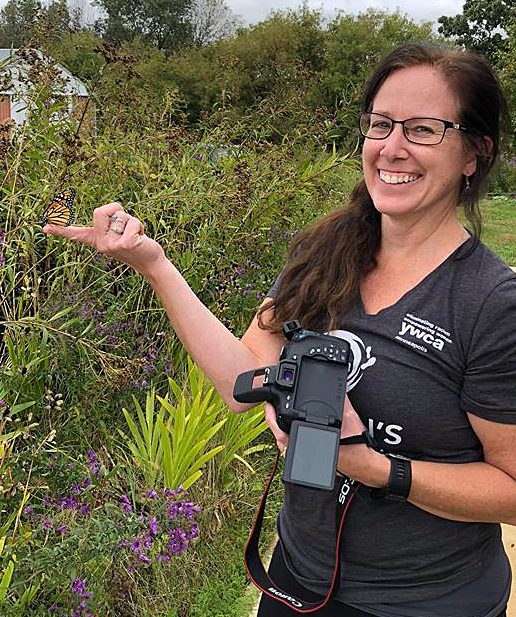 Sara Friedl-Putnam first met Dr. Liang Chee Wee when she worked as a writer and editor at Luther College. She very much enjoyed meeting him once again to conduct the interview for this piece.