The Spring 2019 Inspire(d) is all about planting the seeds of hope for the future!
Here's what you'll find:
Puentes/Bridges • La Crosse Promise • Folk Schools in the Driftless • Sum of Your Biz: Night Dive Swim • Q&A with Mollie B. • How to Make Friends as an Adult • Week of the Young Child • & More!
A note from Aryn: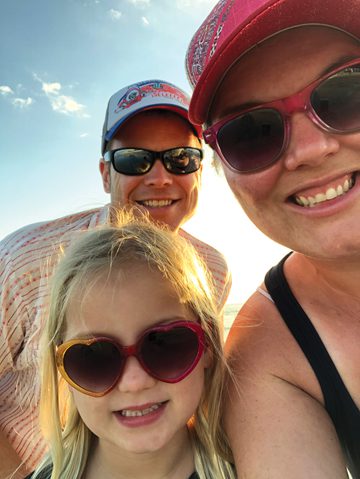 I don't know about you, but around this time of year (when I'm making the Spring Inspire(d), I suppose), I find myself thinking, "Thank freakin' goodness; we've made it!" Spring!
Of course, there's currently a blizzard outside. And there could be false spring or third winter or whatever we got last April (let's hope not)! But I've got my fingers crossed for some spring-like weather, crocuses and daffodils, and open windows soon!
In the meantime, enjoy these pages of fun, positivity, and springtime vibes! We're all about planting seeds of change with this Inspire(d). We hope to teach our kids empathy, kindness, and compassion, for starters, so that they can create a better future for themselves. This is one of the motivators behind Week of the Young Child, a national movement dedicated to spotlighting our youngest learners – learn more about local efforts in Sara Friedl-Putnam's story on page 54.
In Maggie Sonnek's piece about Puentes / Bridges, a Wisconsin non-profit that works to bridge the cultural gap between area farmers and their employees from Mexico, compassion and empathy are big components (pg. 34). It's such a cool program!
Speaking of cool programs, you should definitely check out Sara Walters' story on La Crosse Promise (pg. 58) – they offer a scholarship – up to $50,000 – to homeowners/buyers who are willing to invest in two challenged neighborhoods in La Crosse. It's truly an innovative approach to neighborhood revitalization.
And we love the self-love that Heather Caye Brown promotes through her swimwear company, Night Dive Swim, and in this Spring's Sum of Your Business. What better message to share with our kids than to Love Your Self?!
As for the literal seeds on the cover: You can use those for the Paper Earth Hearts Roxie and I made for this issue's paper project (pg. 33)! We put them together on one of the many January snow days, and are thinking they'll make great Earth Day presents for friends and neighbors this April.
Make sure not to miss Benji's fun Q&A with polka music star Mollie B., my infographic, "How to Make Friends as an Adult" (it's not as tricky as you think!), and a great line-up of fun events to cure your Spring Fever this year!
Thinking you need something a little more in-depth to get you out of the house? Consider signing up for a class at one of the great Folk Schools in the Driftless! Learn about offerings from Driftless Folk School, Eagle Bluff Skills School, and Vesterheim Folk Art School in Kristine Jepsen's story on page 19.
We've got plenty more, too, to help keep you entertained until the snow melts and the seeds start sprouting!
Happy Spring, friends!
Looking forward,

Aryn Henning Nichols