By Sara Friedl-Putnam
Illustrations by Aryn Henning Nichols
Originally published in the summer 2017 Inspire(d)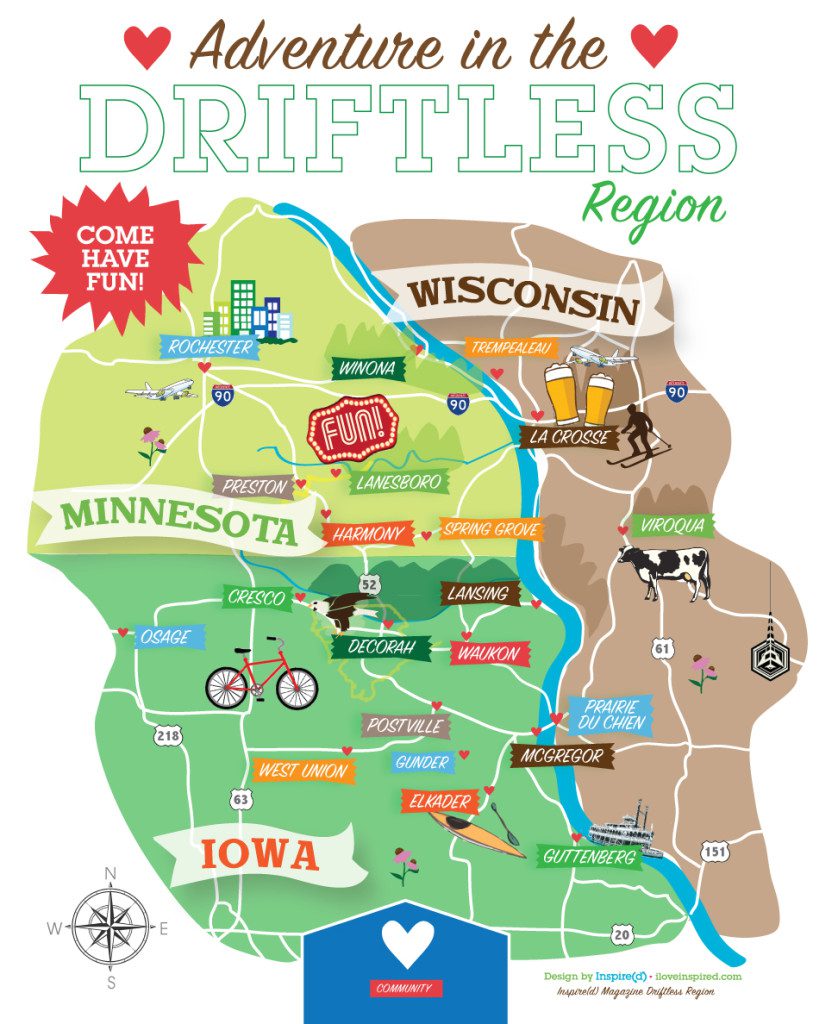 RAGBRAI is known for its seven fun-filled days, with upwards of 9,000 riders pedaling west to east across the entire state of Iowa. The three days scheduled in Northeast Iowa this year (2017) are no exception. There's so much fun stuff here, in fact, we thought we'd put together just a few ideas to get folks started (do adventure on your own too!). Have fun, and welcome to the Driftless!
————————————
Today's relatively short 54.6-mile ride should give you plenty of time to explore Cresco and its surrounds before calling it a night.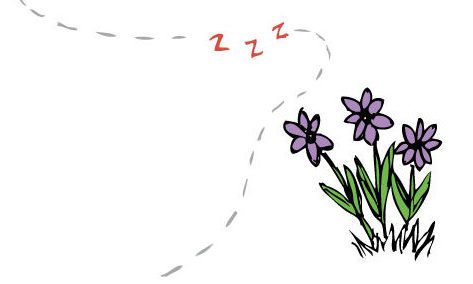 Lovely day out? Discover unique prairie wildflowers and grasses at Prairie's Edge Nature Center – and relax beside the small waterfalls and sloping pools at Vernon Springs Ladder Dam, Iowa's first rock-arch rapids project.
Read a fun feature on Cresco here!
Cresco Theatre and Opera House
115 Second Avenue West
Are you looking for someplace fun to rest those weary bones? Look no further than the cushioned seats of this architectural gem of a theatre, opened in 1915 (to a packed house) and added to the National Register of Historic Places in 1981.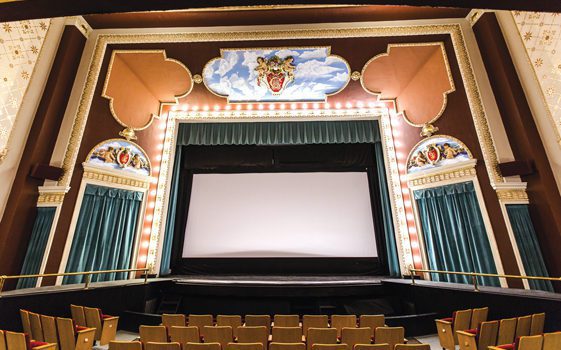 Once a popular stop for vaudeville performers, today the 425-seat theatre hosts concerts, stage productions, and, of course, recently released films. The price at the door may be more than the five cents it was a century ago, but the experience is worth every (additional) penny.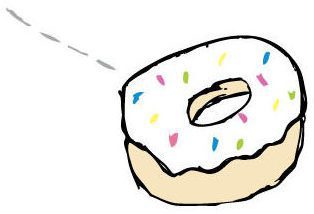 Dough and Joe Bakery
114 North Elm Street
A full day in the saddle awaits, so why not start your ride off right with a full dose of carbs and caffeine? This family-owned bakery offers plenty of both, from the latte of the week to cookies and cake pops. But it's the heavenly cream-filled long johns that helped earn Dough and Joe Bakery the seventh spot on Travel Iowa's list of best donut establishments in 2016.

What's on tap for day six? You'll climb 2,483 feet as you traverse just about 60 miles of scenic Northeast Iowa terrain. First stop is Decorah, where the town's annual Nordic Fest promises to be in full swing. Then Ossian, Castalia, and Postville await before you call it a day in Allamakee's county seat: Waukon.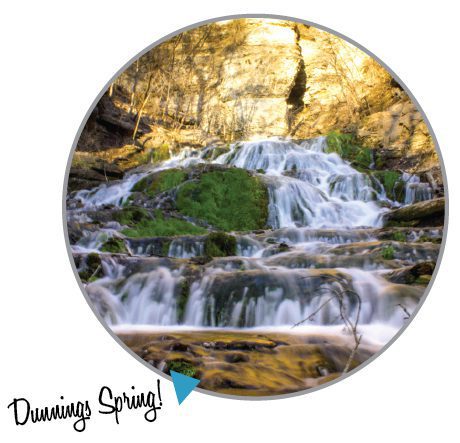 Outdoor highlights:
One town, three waterfalls! At 200 feet, the truly spectacular Dunnings Spring waterfall is just minutes by bike from downtown Decorah. Out of town but right off the Trout Run Trail (map here!) you'll find Siewers Spring, located just steps from a popular trout-rearing station. Further off the RAGBRAI path is Malanaphy Springs, near Bluffton but well worth the ride if you have the time and inclination to make it.
Nordic Fest
Water Street and environs

Dish up the kringla, krumkakke, lefse, and lutefisk. Cue up theNordic Dancers and Luren Singers. Each July since 1967, small-town Decorah has put on one big Norwegian celebration, featuring an array of entertainment and, yes, lots and lots of energy-boosting Scandinavian food, most served up by friendly locals from food booths up and down Water Street. Even if you don't know varme polse from rømmegrøt, hop off your bike, partake in the fun, and take advantage of the opportunity to be a little bit Norwegian for the day.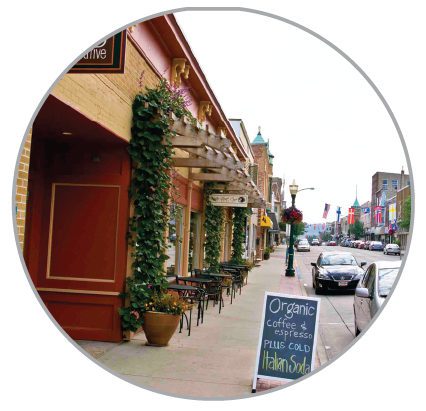 Oneota Community Food Co-Op
312 West Water Street
Swing by and stock up on some healthy fuel for the road. Locally grown organic produce, piping-hot panini sandwiches, and fresh-baked breads and pastries – this thriving community co-op has them all, as well as shelves stocked with everything from natural peanut butter and sweet potato chips to bulk bins with nuts, dried fruits, and other nutritious treats.
College Drive Breweries: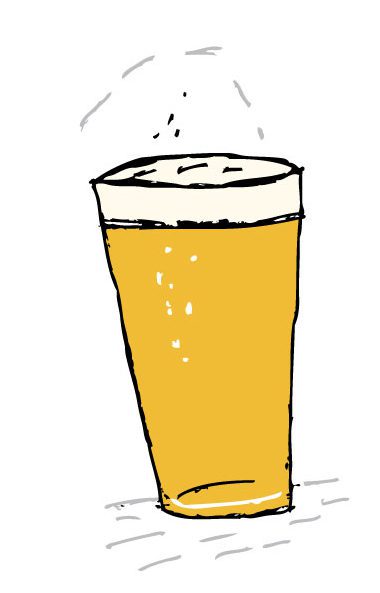 Small-town Decorah has some big-time beer. Poured inside the modest Toppling Goliath taproom is craft beer so remarkable it's widely considered among the best in the world. And as locals will tell you, the outdoor patio is tailor-made for kicking back and enjoying popular tap varieties like Pseudo Sue pale ale and Dorothy's New World Lager.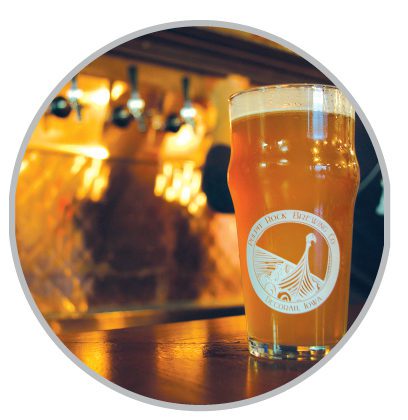 Pulpit Rock
Just down College Drive you'll find Pulpit Rock, which opened its doors in a retrofitted laundry / garage in 2015 and has quickly made a name for itself as a destination taproom. Thirst-quenching pale ales, delicious Saftig IPA, and variations of (local) Impact coffee-infused pour-over porter – there truly is something to satisfy even the most discriminating of beer enthusiasts at this adventurous craft brewery. While you're at it, swing down around the corner on Water Street and hit the Courtyard & Cellar for beer garden or cellar-shade nirvana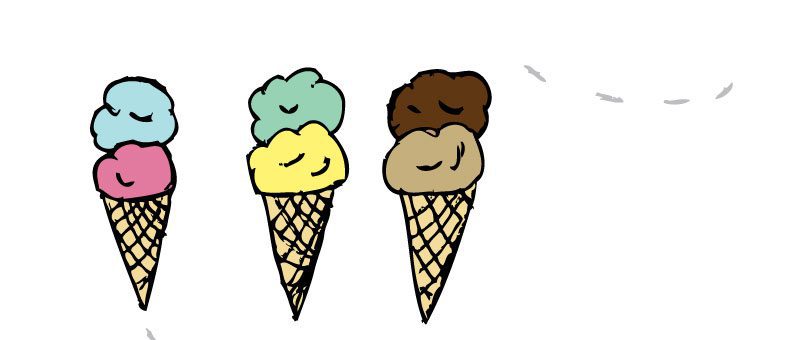 What cyclist doesn't crave ice cream on a hot summer day? Take your pick of soft-serve at the Whippy Dip on College Drive, or hand-dipped Sugar Bowl on Water Street.
Read our "thoroughly researched" Driftless ice cream guide here!
Its nitro cold brew on tap may be perfect for a hot July day, but Impact Coffee Bar also offers a full menu of custom-roasted coffee, pour overs, espresso-based drinks, and loose-leaf teas. Read more about Impact Coffee  in our 'Summer 2017' magazine!
EN ROUTE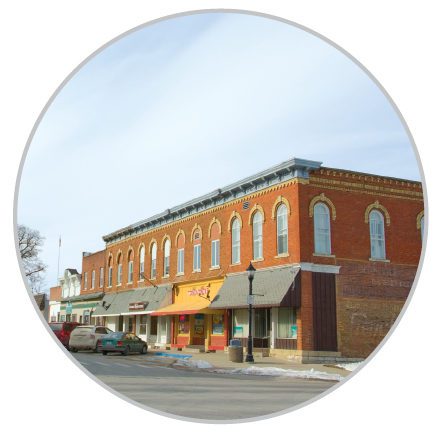 Need to make a quick pit stop before you hit Postville? Then be on the lookout for Shooters Bar and Grill (Main Street, Ossian) and Susie's First Chance Saloon (Greene Street, Castalia).
Home to one of the smallest YMCAs in the nation, the small but diverse town of Postville also boasts some memorable restaurants, including the Brick Oven Pizza and Eatery on Greene Street and the authentic (and tiny) Mexican restaurant and carniceria, El Pariente, next door. Not hungry yet? Swing by the city park and relax to the strains of live Mexican music, or check out the music and beer garden downtown.
RURAL WAUKON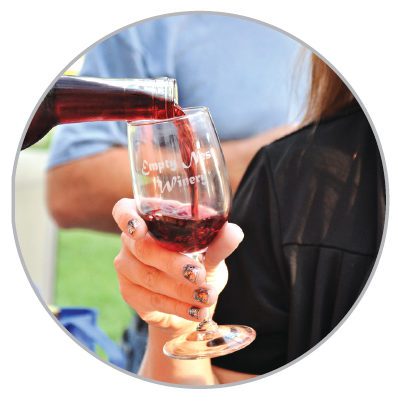 Empty Nest Winery
1352 Apple Road
Want to take in the countryside without pedaling? Then check out this off-the-beaten-path winery, established in 2011 by husband and wife team Dave and Pam Kruger. Folks can sit back and relax with a glass of wine while enjoying the picturesque woods, hills, and fields of Northeast Iowa. In addition to its handcrafted pure-berry wines, the Empty Nest will be serving up beer, sangria, and slushies – plus a tasty food buffet – for RAGBRAI riders (or any visitors, really!).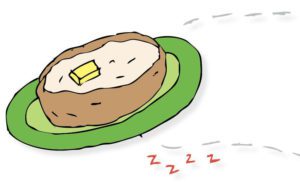 The "Old" Rossville Store
851 Volney Road
There's nothing more quintessentially Midwest than the supper club. And the homespun "Old" Rossville Store has a reputation as one of Iowa's best. Be sure to come hungry, though, as large portions of entrees like its popular prime rib come with choice of potato, steamed veggies, AND a trip to a far-from-ordinary salad bar. Be on the lookout for marinated carrot salad, cottage cheese, pea salad, macaroni salad, potato salad, tomato salad, and even chocolate pudding and strawberry ambrosia.
WAUKON (overnight)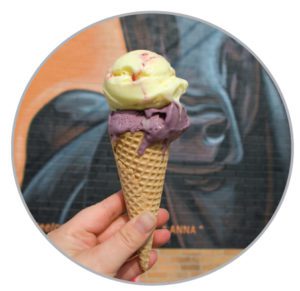 W.W. Homestead Dairy
850 Rossville Road
When nearby Luther College needed a dessert (literally) fit for a king, it was this small dairy that got the call. That's right – in October 2011, King Harald V and Queen Sonja of Norway capped off a luncheon at the college with a helping of W.W. Homestead Dairy's cinnamon ice cream created just for the occasion. No doubt RAGBRAI riders will be equally pleased by the rich, flavorful ice cream – made with farm-fresh, cream-line milk – served up in dishes, cones, and carryout containers. Or if ice cream's not your jam, swing by and sample the dairy's fresh cheese curds, just as sought after by the hometown crowd.
Main Feature Theater and Pizza Pub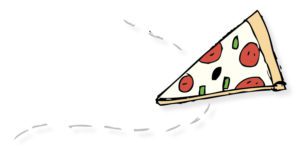 38 West Main Street
Pizza. Popcorn. Beer. And, yes, a movie. What more could you ask for after a long, hot day biking Iowa's back roads? First opened as the Town Theatre in the 1930s, this Main Street fixture was re-invented as a dine-in theatre in 1989. Since then, it's been welcoming hungry adults and kids for an affordable, one-of-a-kind entertainment experience. Word on the street is that the pizza & movie combination may be going away soon, so catch it if you can!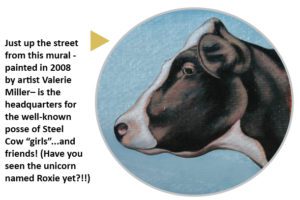 Steel Cow Gallery
15 Allamakee Street
Her works decorate the sides of barns and the walls of homes, businesses, and galleries throughout the Midwest. Hop off your bike and check out the bovine artistry of Valerie Miller, creator of the popular Steel Cow line of original paintings and canvas prints. 

Further explore the splendor of the Driftless Region as RAGBRAI ascends 3,200 feet over 44.8 miles. Wind through Waterville, then the Yellow River State Forest, with its 8,500 acres and 25 miles of trails known for rocky outcrops, stunning bluffs, and steep slopes. Gotta stop for a quick drink or bite to eat? Check out Missfitz Bar and Grill or Spillway Supper Club, both in Harpers Ferry, before finally conquering the last 13-mile leg to Lansing, the last stop on RAGBRAI XLV.
LANSING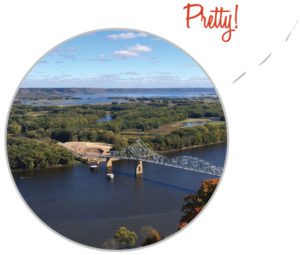 Driftless Area Education and Visitors Center
Great River Road
Learn more about the Driftless flora, fauna, and other natural features you've seen from the seat of your bike. Be among the first to experience the interpretive displays of this just-opened center, which overlooks the mighty Mississippi River and explores the mysteries of the region, including its limestone bluffs, Native American mounds, and algific talus slopes.
Horsfall's Lansing Variety Store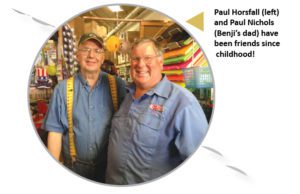 300 Main Street
Itching to hitch up your bike and head for home? Better press that pause button because no trip to this scenic Mississippi River town is complete without at least a brush through the bargain-stacked aisles of the store known simply as Horsfall's. Variety is the name of the game at this storied establishment, which celebrates the glory days of five-and-dimes and carries pretty much anything you can imagine. From greeting cards and sunglasses to cookbooks and cat toys, Horsfall's has it all.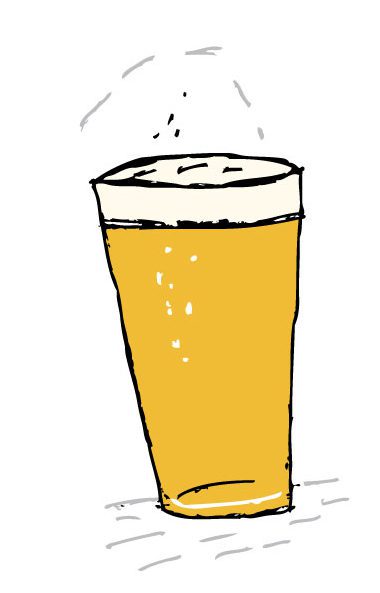 Safe House Saloon
359 Main Street
Kick back, relax, and write the final chapter of your RAGBRAI adventure at this fun local eatery. As its name suggests, the Safe House Saloon offers plenty of beer, both bottled and on tap, craft and otherwise. But you'll also find beer-battered cheese curds, wings slathered in homemade sauces, and an array of gourmet pizzas with entertaining names like the Naked Cowboy and the Bootlegger to satisfy those hunger pangs before you hit the road back home.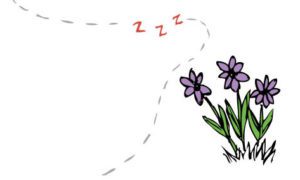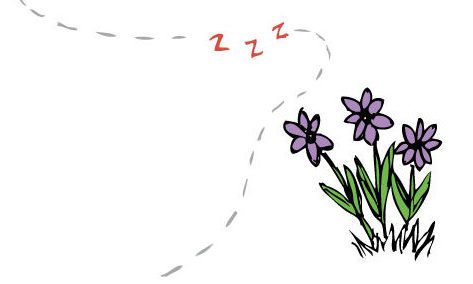 Congrats to all who are making the 2017 trek across the state – we hope you find your way back to the Driftless soon – and please tell all of our friends above that we sent you! Cheers & happy riding!