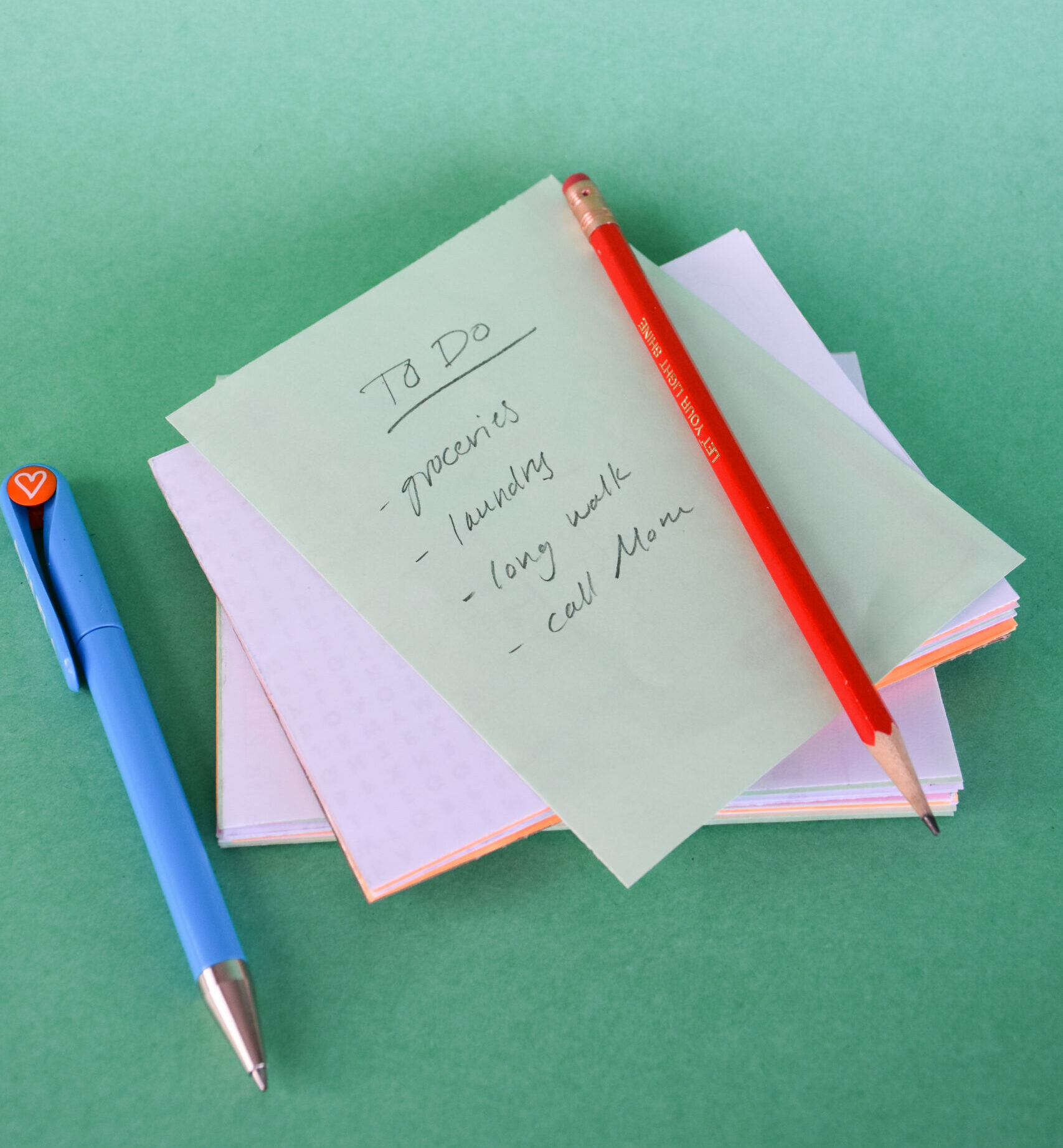 Most households have piles of paper – worksheets from school, recipes you didn't love, junk mail – just waiting to be recycled. But wait! How about a reuse first?!? As long as your paper has blank backs, you can turn it into your own DIY scratch pads with this fun project!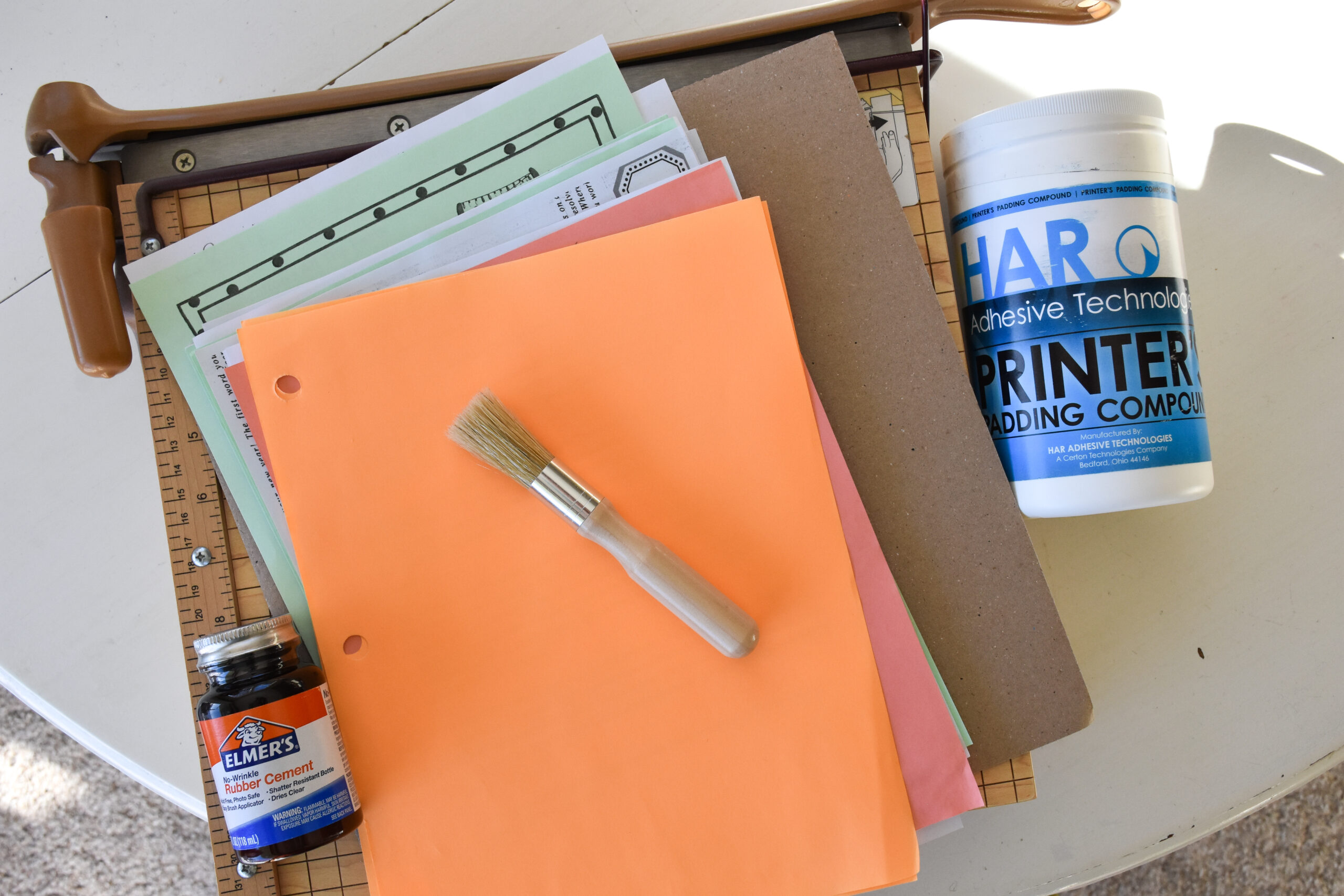 Supplies:
Padding Compound or Rubber Cement
8.5 x 11 scratch paper with blank backs
Paper Trimmer (scissors would work too, but be more difficult)
Thin cardboard (to act at the scratch pad's backing)
Paint brush (the one pictured above ended up being too large, so we went with smaller ones, which you'll see later)
Not pictured: Two binder clips for each scratch pad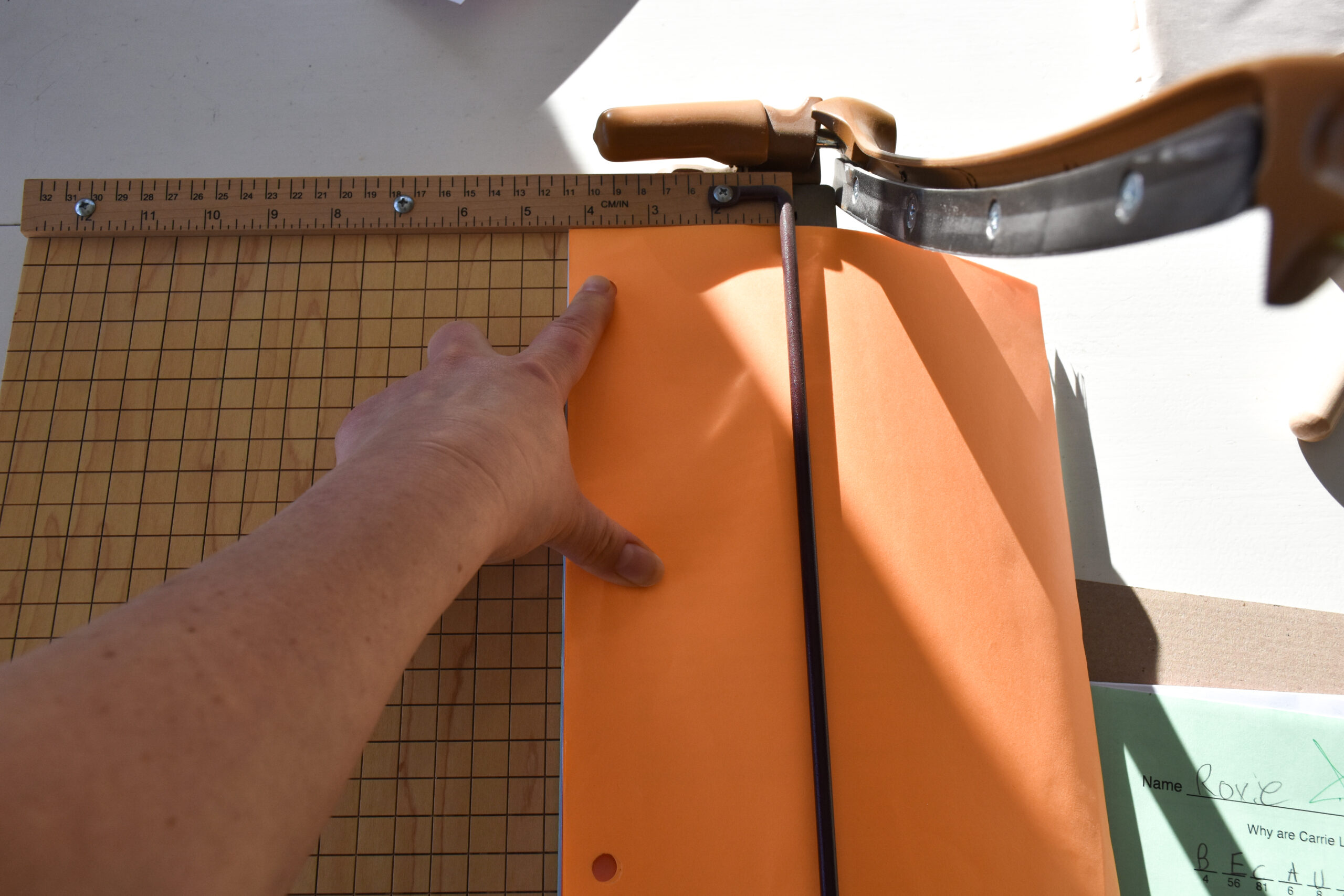 Take a stack of 8.5 x 11 scratch paper and cut it in half lengthwise…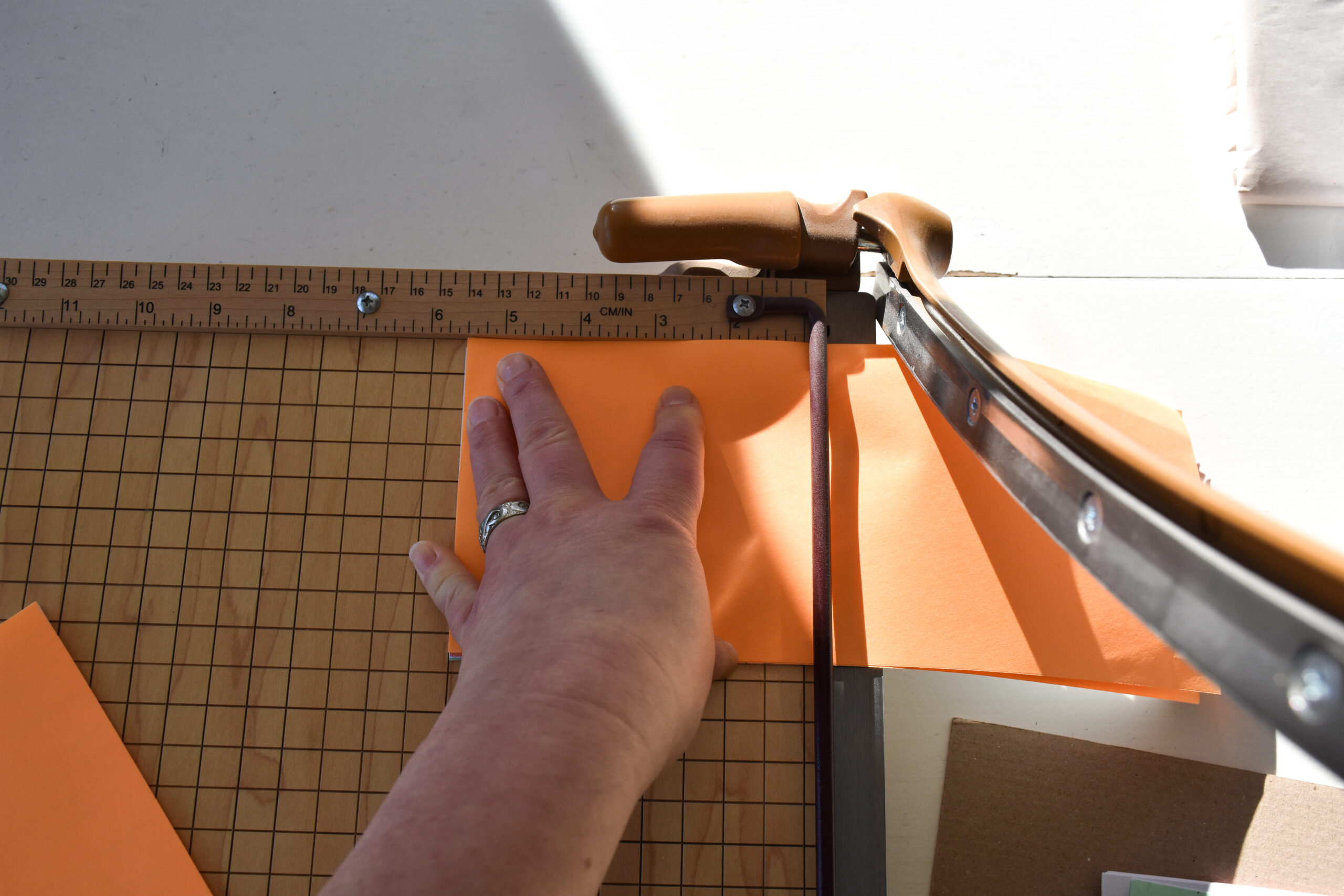 And horizontally. Gather stacks into whatever sized scratch pad you'd like to make.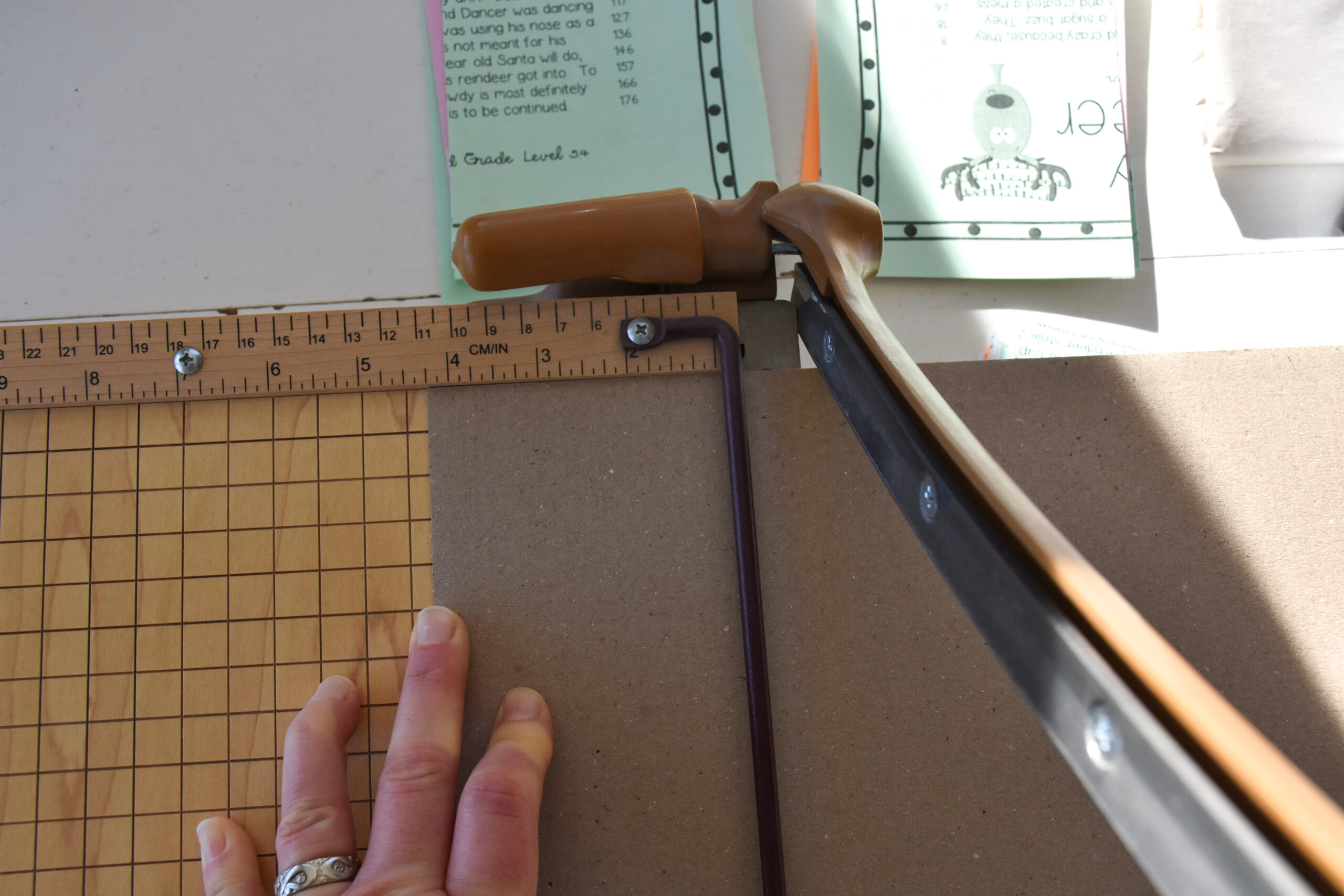 Next, grab your thin piece of cardboard (this was in a mailer with some art – cardboard from cereal boxes would work too), and cut it to size (4.25 x 5.5).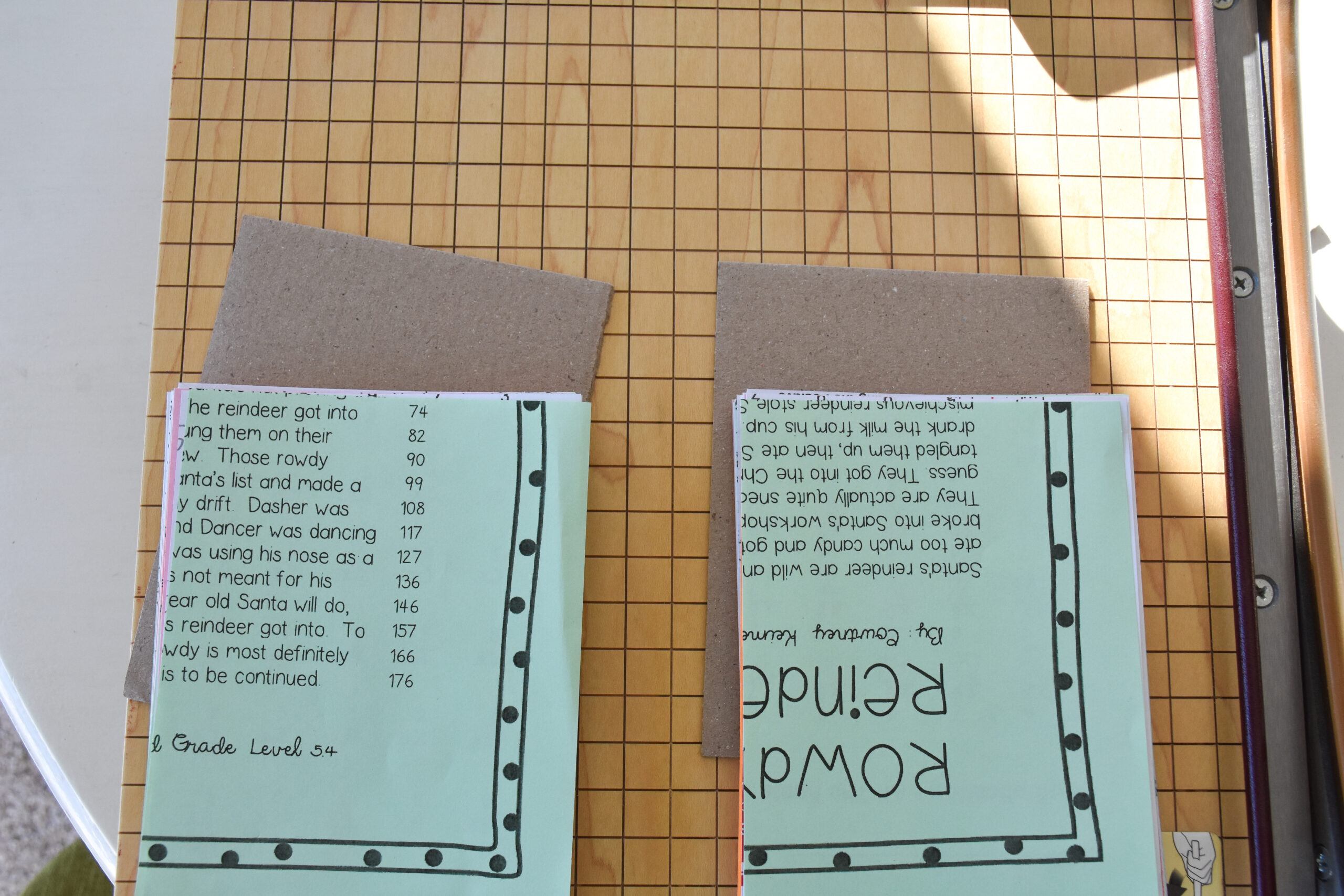 We made two scratch pads, experimenting with both Rubber Cement and Padding Compound (read on to see our assessment!)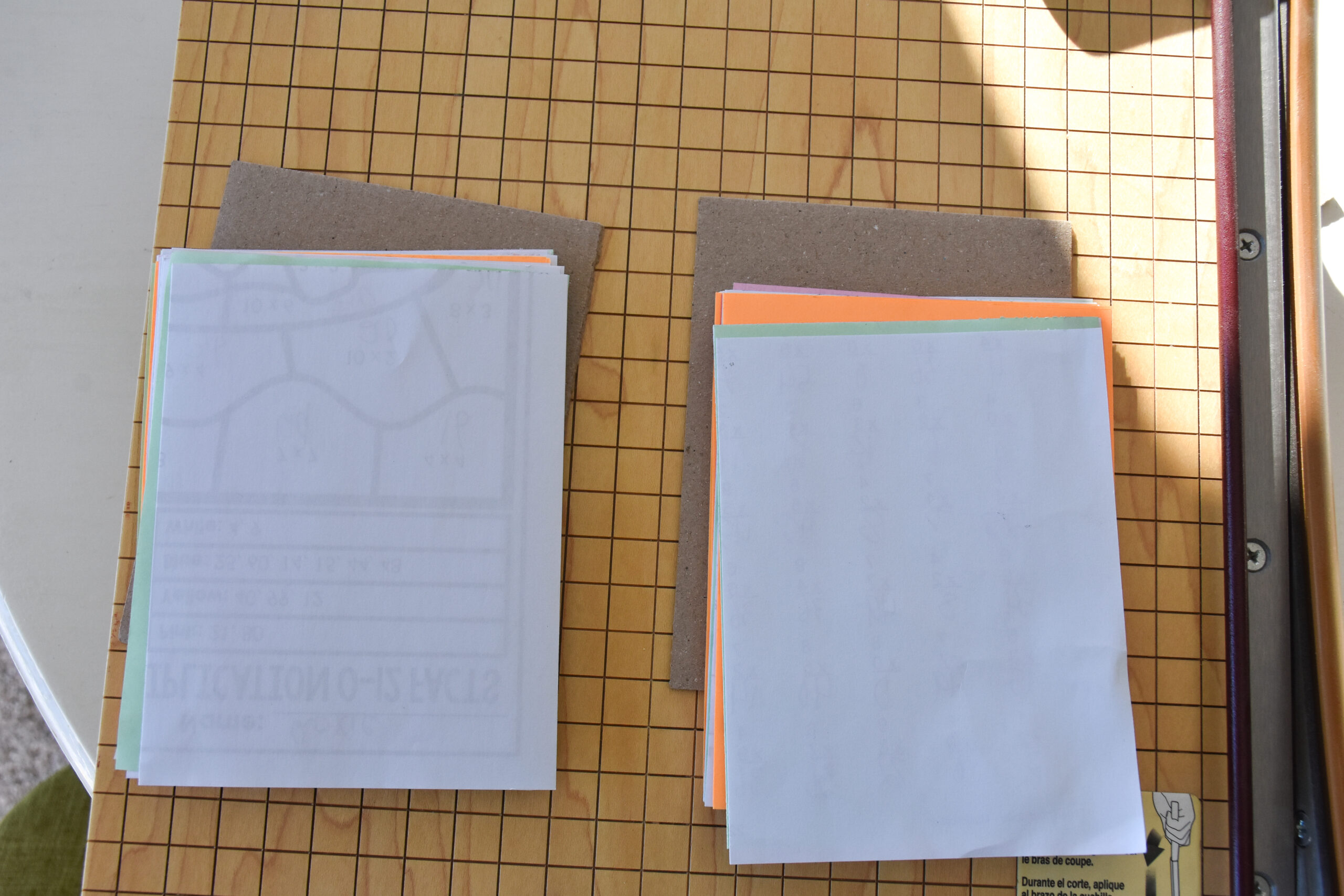 Flip the pages so the blank sides are facing up, and place your piece of thin cardboard under each stack.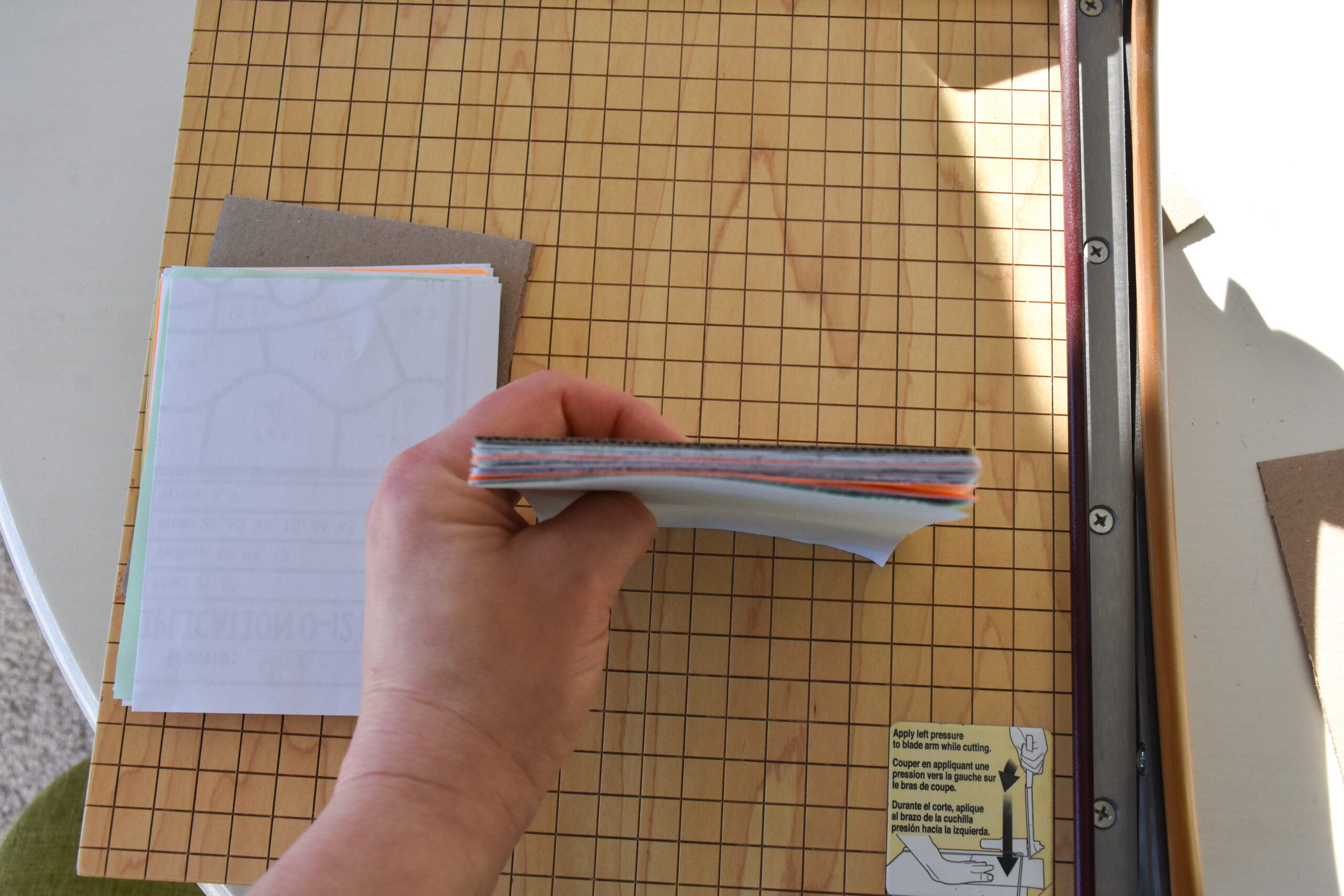 Tamp them together so the pages sit evenly on the side you're going to glue.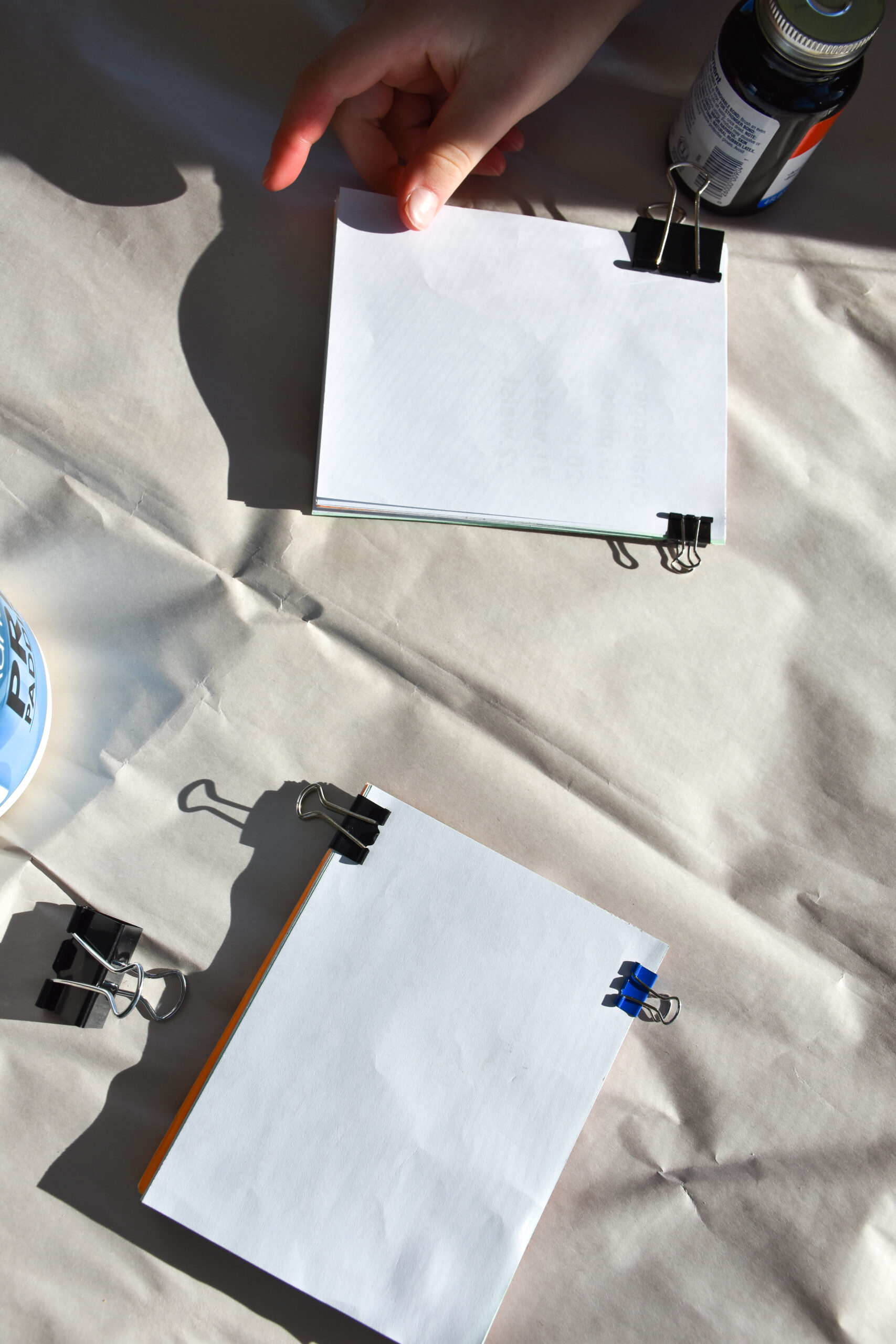 Then grab two binder clips and attach them at the edges of the side you're planning to glue, like the picture above. Make sure to set up your area to catch any glue messes (we put some paper down).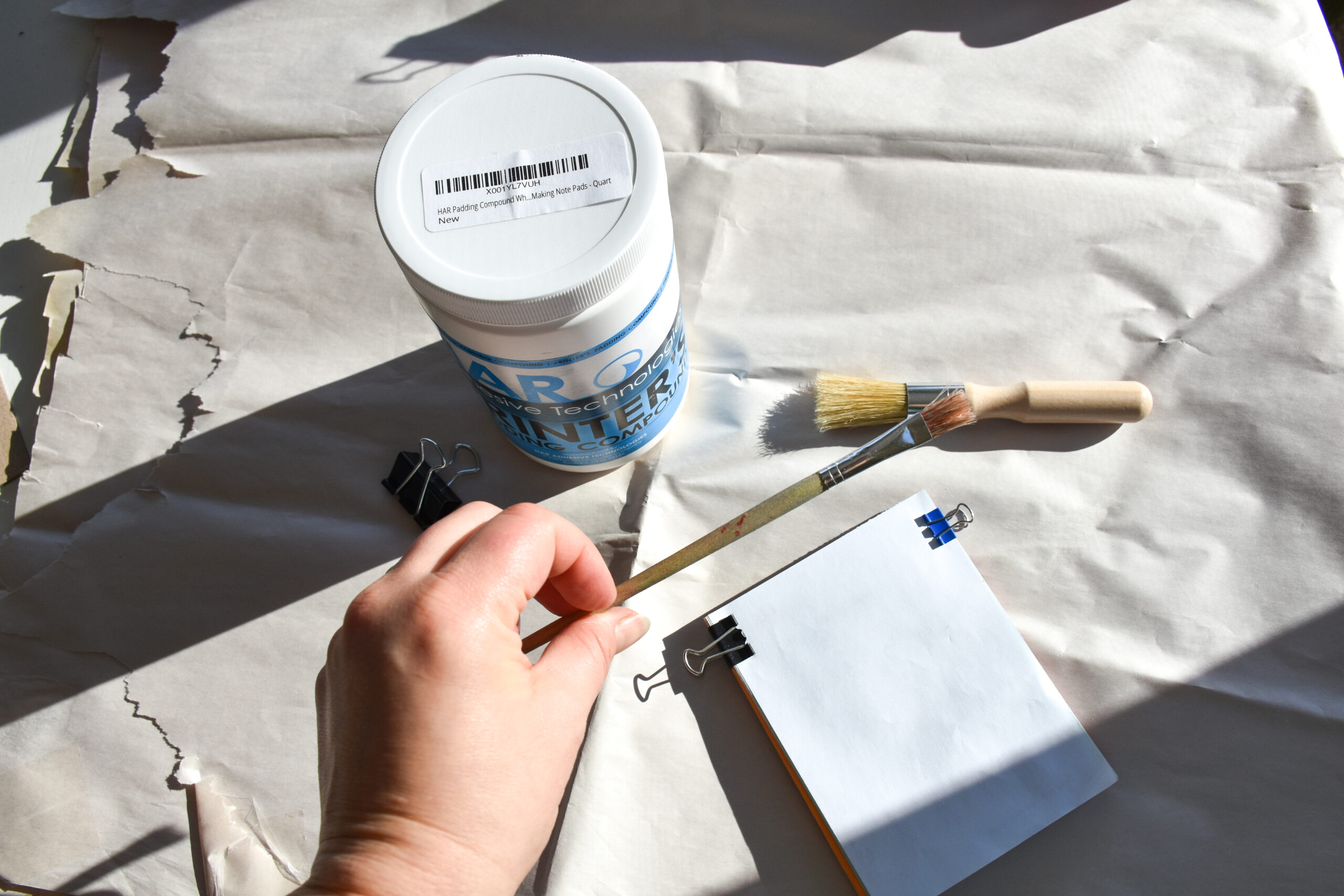 As mentioned in the supply list, my original paint brush was much too big for this project. So I used this one pictured.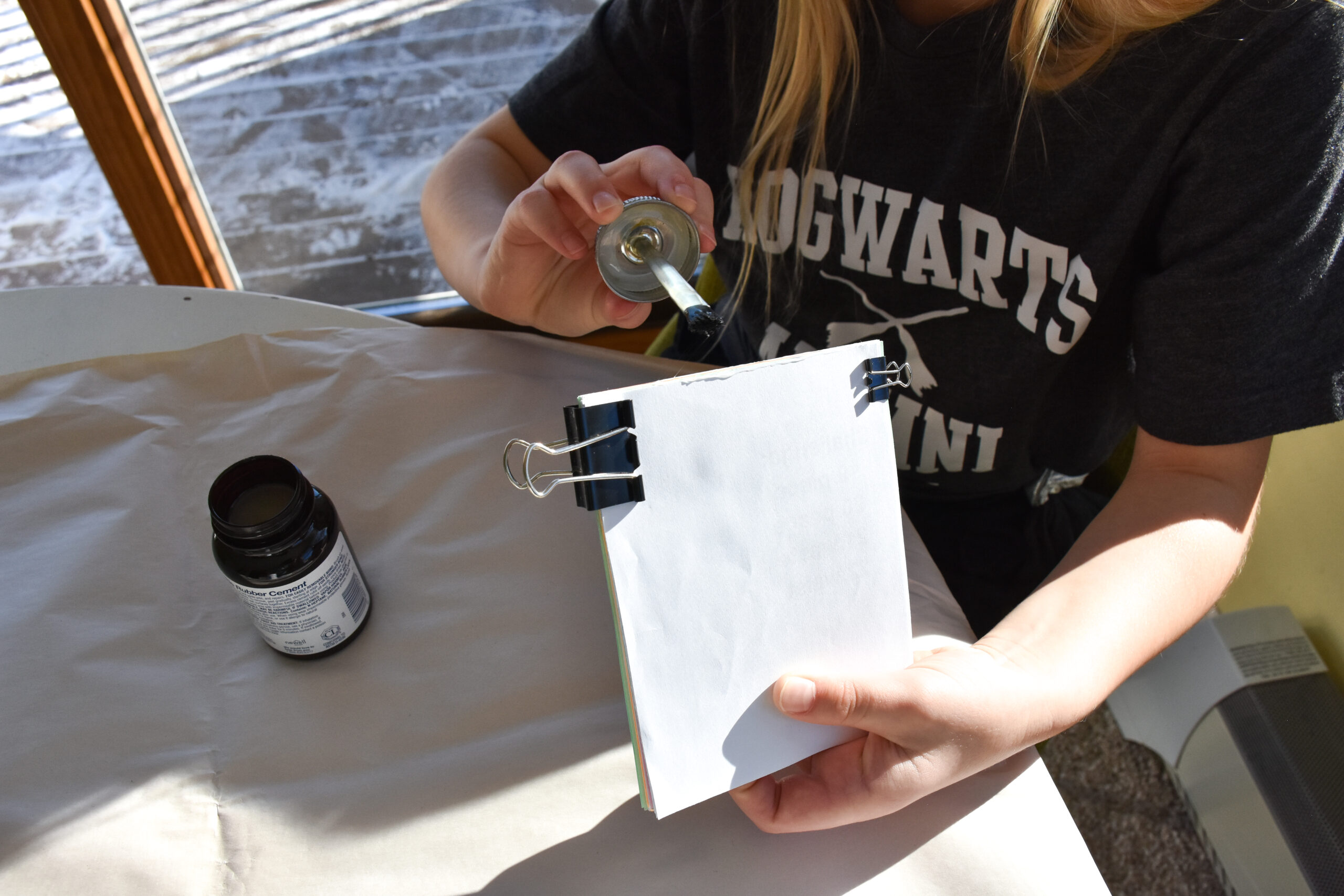 For the Rubber Cement, just use the brush included with the bottle. Apply a nice layer – not too thin, but not so it's glopping off the edges.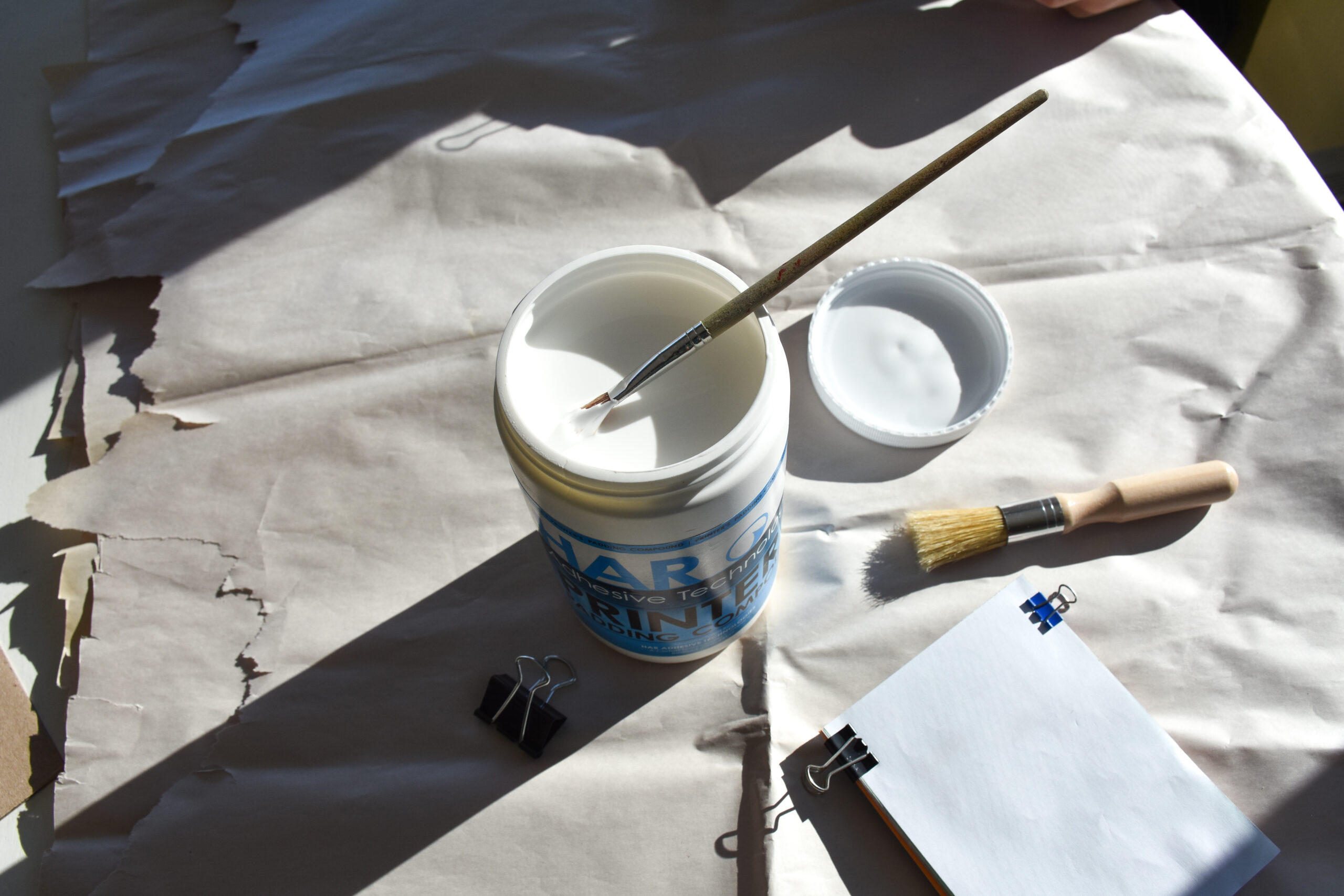 For the padding compound, follow the same instructions (this is what it looks like – it looks similar to school glue, but dries differently).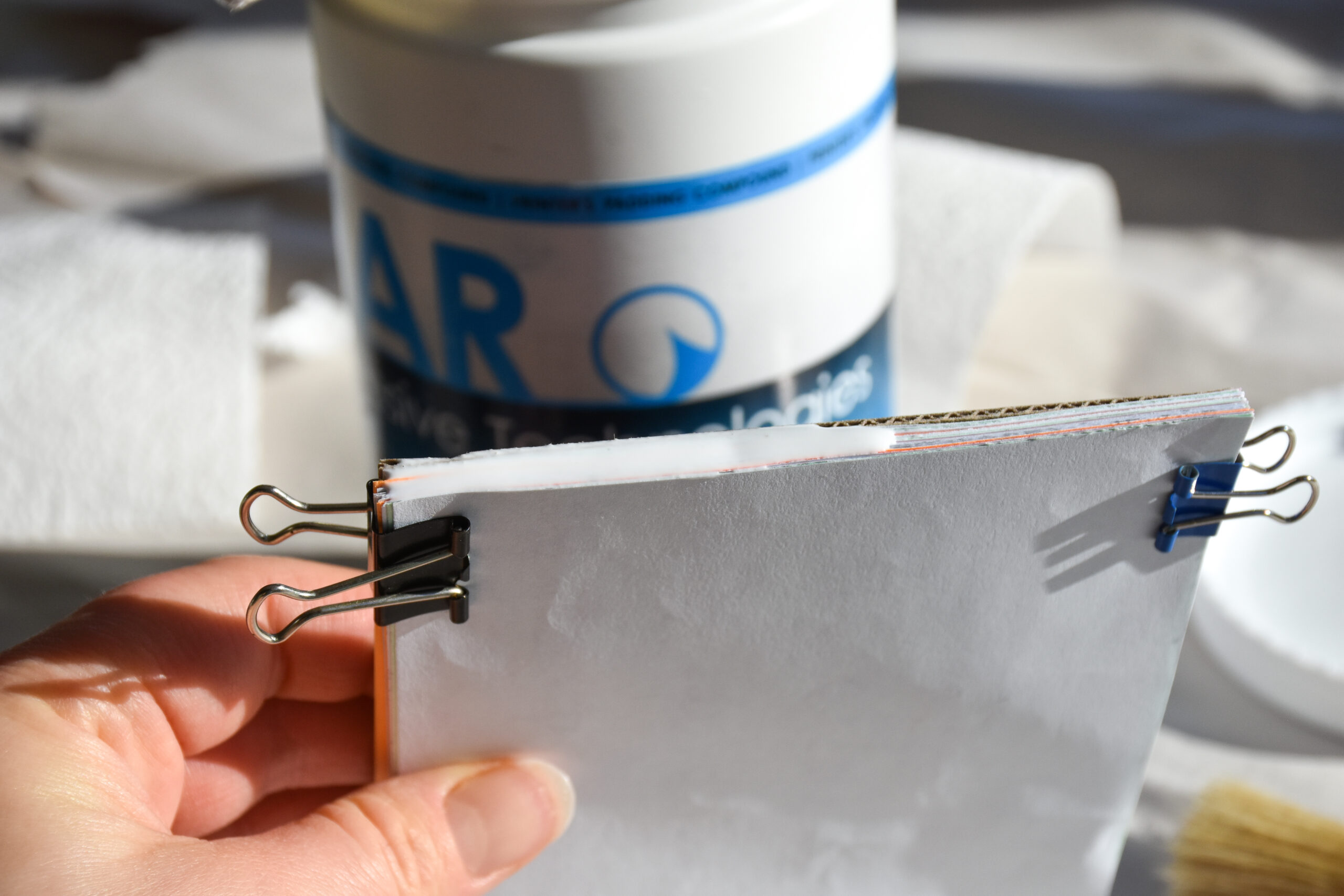 Here's the start to my layer of padding compound.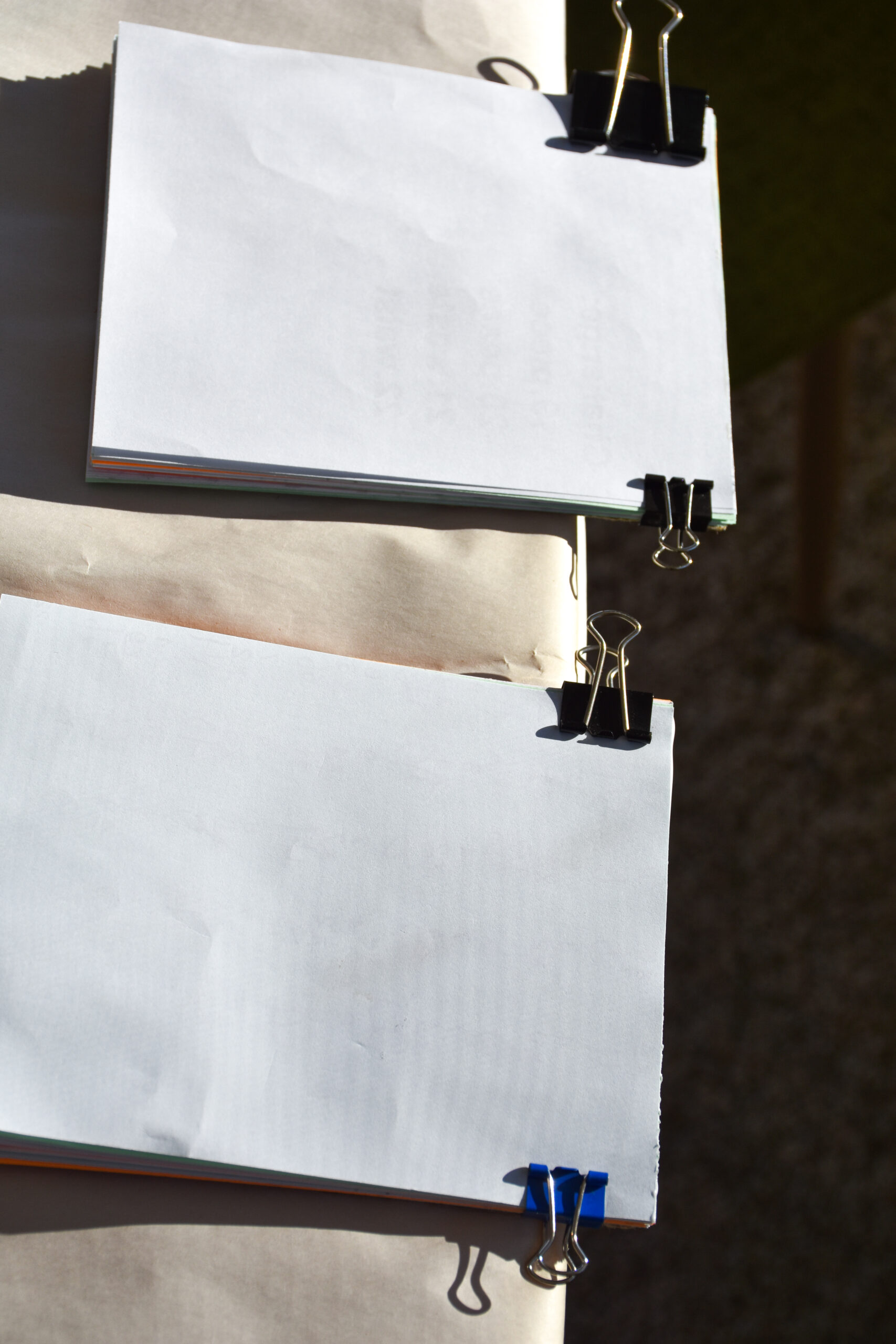 Next, set the scratch pads on the edge of a surface to dry (this is the edge of our table).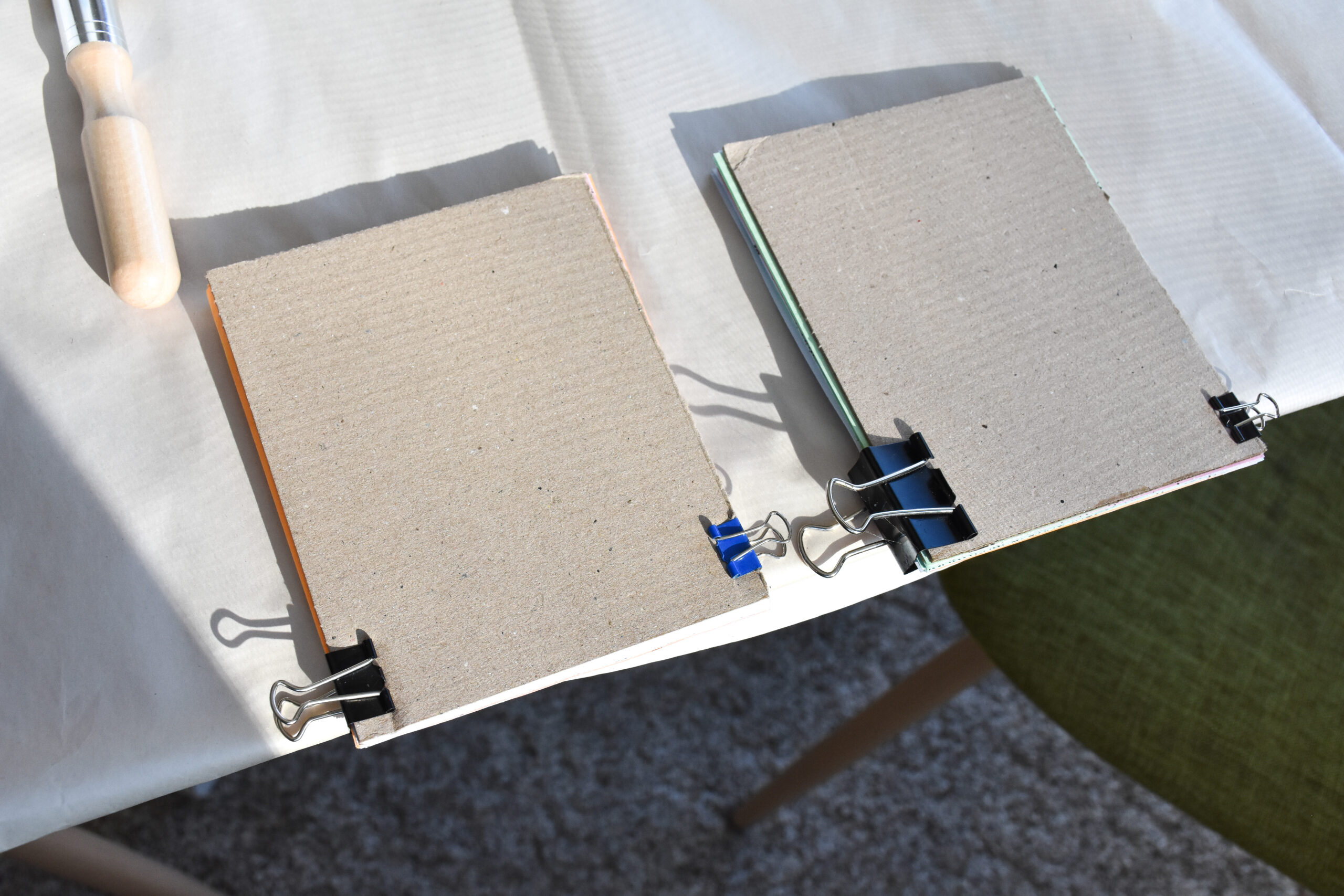 After 30 minutes or so, flip the scratch pads over so they dry evenly. Let them dry another 30 minutes before checking to see if they're totally dry (just tug off a sheet and see if it's got the feel of a scratch pad). We found the Rubber Cement took just a bit longer to dry. Both glues worked for well the project, but the padding compound was just slightly superior.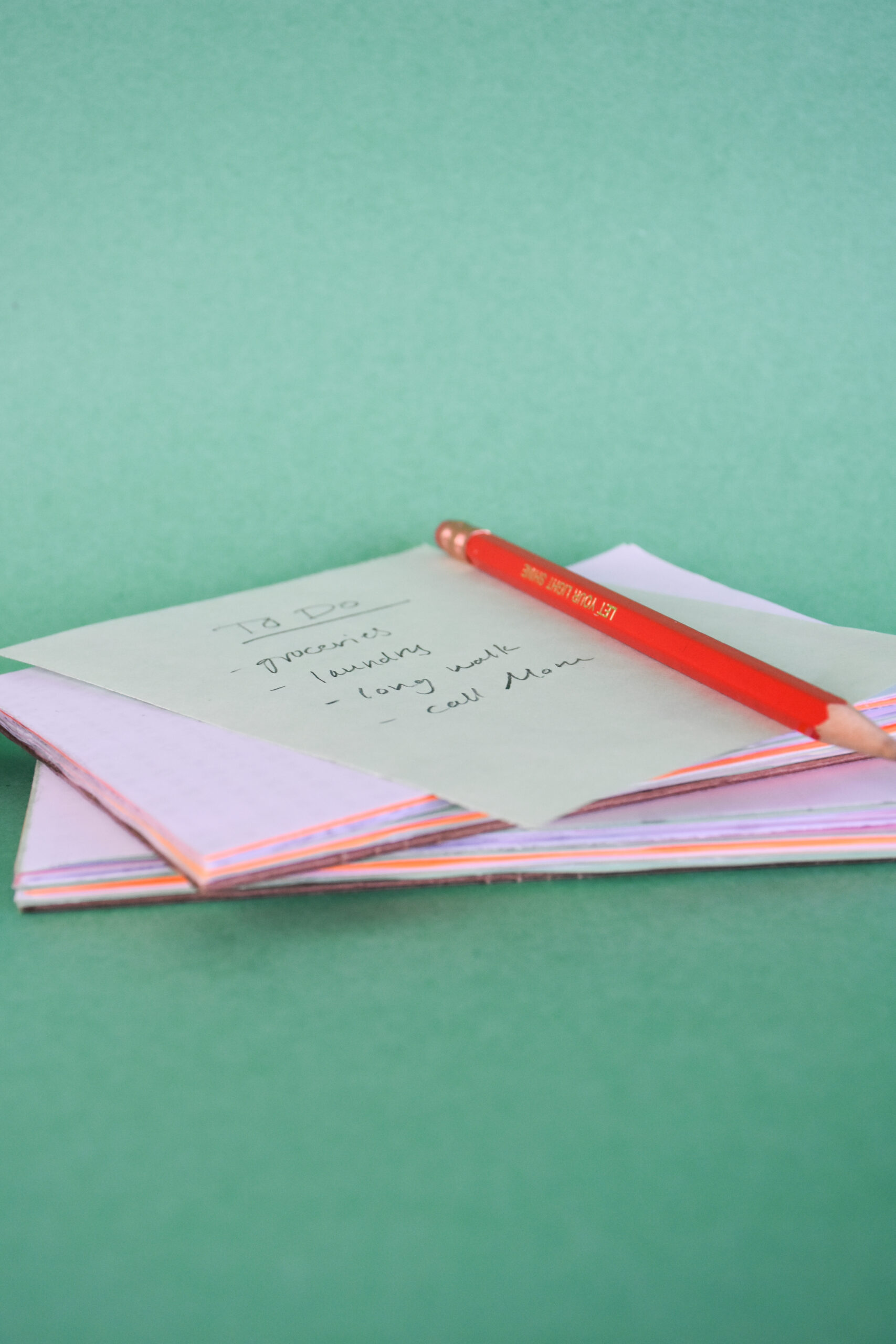 And you're done! These are super handy for to-do lists, writing love notes to your family members, or quick runs to the grocery store! Enjoy!