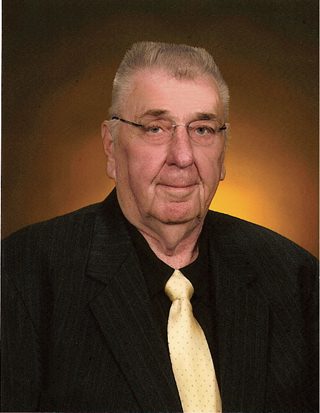 Interviewed by daughter Elizabeth Breuning – Cowie. Originally published in the Feb/March 2010 issue of Inspire(d) Magzine.
Duane Bruening, husband of Eileen, father of eight, Grandfather of 17 (as of 2010), and Korean War Veteran reflects on more than eight decades of life.
What was the best advice anyone has offered you?
It came from Art Hass – my high school football coach. He had been a marine officer in WWII and urged me to follow if another war broke out. I took his advice the summer before my jr. year at Loras College and enlisted in the US Marine Corps as Korea erupted. The Marines instilled in me a sense of how to manage men- how to earn their trust and loyalty by first giving them mine! I took this and many other lessons and used them in one way or another in our family business.
What did you want to be when you grew up?
When I was a small boy I wanted to be many things from a cowboy to a race car driver. But my first clear memory was to be an engineer as I enjoyed building things. When I entered college, I declared my major as an electrical engineer –but transferred from Iowa State to Loras College and became a double major in economics and accounting.
What did you do?
After graduating from Loras College I reported back to the Marines with my wife and two children. We were stationed in North Carolina at camp Lejeune and I stayed in the Marines for two years and ended my career as a captain. The next 50 years I was an excavating contractor with Bruening Rock Products, Inc. When I moved back to Decorah I bought half of the business with my father. Two of my sons have made a career with BRP as well as my Grandson, Tyler. I celebrated my 80th birthday this past September and my family hosted a party for me at the office. I couldn't help but reflect on all the wonderful memories I have from my life with the company.
If you were stranded on a desert island what three things would you want with you?
If I were stranded on a deserted island I would wish to have a most comfortable beach chair, a hammock strung between two trees, and last but not least a Coast Guard Helicopter over head with a young man aboard ready to deliver a large double cheese, double sausage, double pepperoni pizza from Mabe's!
Tell us about…. your wedding day:
On an unusually warm and sunny December 1st in 1951 I wed my best gal, Eileen Marie Murphy. We wed at Nativity Church in Dubuque, IA at 9:30 am. All of my Loras buddies, family, and friends were there. The details of the day are now a little foggy, but when I said "I do" I know my heart was filled with joy and I knew I was a lucky man to be Eileen's husband – she was so beautiful in her wedding gown. We celebrated with a breakfast at my In-Laws, pictures, and an early dinner at Timmerman's. To cap off our big day Eileen's parents hosted a reception for us at the Elm's home. One of the memories that sticks out is the spiked punch. The party was to be free of alcohol, and the first batch of punch was as intended. My college pals eventually spiked the punch though and the fun began! The Loras gang had a good time, and my new Mother-in-law eventually noted a different taste in the punch and was concerned… but she was a nice lady and my new bride took it in stride so the day ended with love in all our hearts. The real kicker of the day was by night fall I took my bride home to our new apartment only to leave her in order to report for my holiday hours shift at the post office.