Probituaries
-
Probituary: A notice of life! Sigrid Peterson
Sigrid Peterson, 95 – birthday March 11
Interviewed by granddaughters Thea Satrom & Tatum Schilling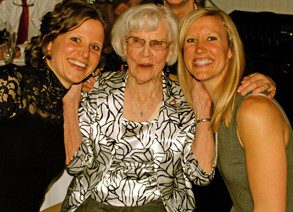 Our grandmother is the most loving and kind woman, and she is one of our greatest blessings. Her spirit is a bright light in our lives and the lives of countless others, and we did this interview to honor her and all that she is. It was a joy to learn more about her wonderful history, and our mother, Sonja – grandma's sixth-born – and her six other children: Beth (Betty Ann), David, Rick (1952-2013), Connie, June, and Lyle. As she always says, "ingenting å takke meg for." (Nothing to thank me for.)
What's some of the best advice you can give?
You learn something everyday. And if you don't you're not listening.
Thea's note: Grandmas advice to me before I left for yoga training, "Oh honey, just have a wonderful time and forget all your troubles because they'll still be here when you return."
Can you tell me about one of the people who has been kindest to you in your life?
Oh, my no. I can't pick one.
You can pick a few.
There's so many, honey. I really can't pick one because they've all been so wonderful.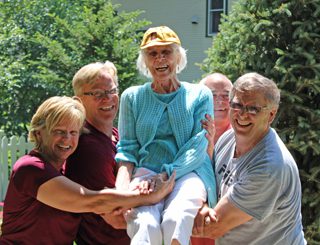 Is it your children?
Yes, yup.
You don't have to pick one; that's okay.
Okay, that's better because they're all wonderful.
What did you want to be when you grew up?
A soloist or professional singer. I spent one year at Concordia College for music. And my daughter, Sonja, and son, Lyle, also went to and graduated from Concordia.
What work did you do as an adult?
I worked at Luther College helping translate the Decorah Postan for about two and a half years and, when the grant ran out, I needed to continue working. So I moved up to the Cities to work with Mrs. Anderson of Anderson Windows, who needed a cook and companion. I worked with her for about 10 years, and then I retired.
What are some of the most important lessons you've learned in life?
Be truthful. And always be helpful, if you can. My mother was helpful. I think I'm kind of taking after her. And maybe doing some things myself that I know I need to do.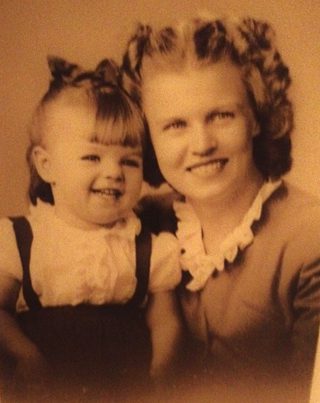 Can you describe one of your happiest memories?
Well, vividly, I could. That is when Gordon (grandma's first husband) came back from the service. Then it was just Betty Ann and I. When I hugged daddy, why, she hugged daddy. "I hugged daddy, too." And everything that I did she had to do, too. It was a joyful life even if it had been a long, long trail.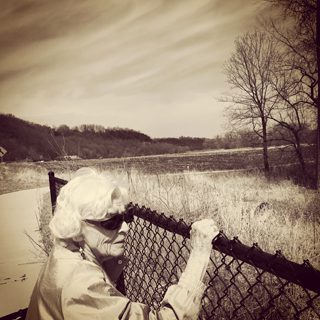 What's one of your favorite things to do?
I enjoy watching the birds and taking Ole (her pushcart) for walks around the neighborhood. I love to move. It's wonderful to stretch and have good posture. I am always working on it.
What are you proudest of?
My seven children. Yes, really. There could be lots and lots more hardship but yes, we all go through it. I was blessed with wonderful children and wonderful people that I could live with.
What is one of your favorite features of where you live now (with daughter, Sonja, and son-in-law Harlan Satrom)?
Oh, I enjoy being around family. We have dinner together with the family and we converse about our daily lives. When you get to be this age, life can slow down quite a bit, but we can still be grateful and enjoy life anyway.
How would you like to be remembered?
Well, that I showed my kindness and my happiness toward all.