Interview by friend Elly Lensch
There are a few special people in the world who light up any room or hall they enter with rays of sunshine on a gloomy day. Bev Christen is one of those people. Bev is always so pleasantly positive, you can't help but love her the instant you meet her. And every time after that, she will remember you and probably make your day by just saying hi with a smile. She does this so successfully because her smile and welcome are authentic. Her life is less about quantity and so much more about quality. What Bev gives back is priceless.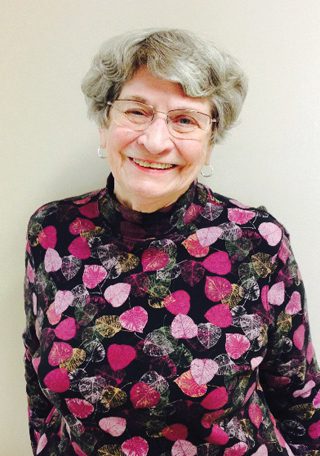 What's the best advice anyone ever gave you?
My grandmother and mother instilled in me some really great advice: work hard (they came from farming backgrounds), do the best job you can, and be kind and considerate to everyone.
How about the worst advice?
Have one more cookie. Have one more roll. See, I like to eat, so that's probably the worst advice or suggestion anyone could have given to me.
What did you want to be when you grew up?
I thought about nursing, but as long back as I can remember, I always wanted to be a secretary.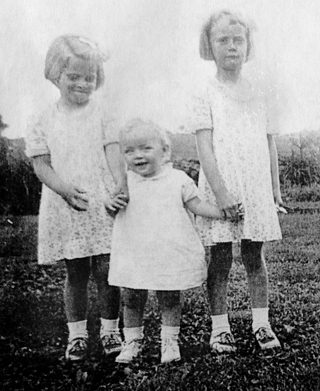 What do/did you do?
I got married in 1958 while I was working at the Decorah Superintendent of Schools, and then I was a stay-at-home mom when the kids were small. I lived away from Decorah for 10 years and really enjoyed getting to know all the people and teachers elsewhere, but my husband, Elliott's, job brought us back to NE Iowa in 1970. I had suggested he take the Waverly job, so I would be able to visit Decorah when the kids were out of school or on breaks, but he took the Decorah job! (Which ended up just fine, it's just, I didn't have anywhere to visit then!) Then I got the last and longest job I had, which was 27 years as the front desk secretary at NEIA Behavioral Health. A job I LOVED! I retired in 1999 from that job and have kept going ever since with volunteering, travelling, bridge, and coffee club. (Bev's the one on the far left in the picture at left.)
If you were stranded on a desert island, what three things would you want with you?
• Good supply of food, water and Diet Coke or Pepsi.
• Television – I do like my television; it's a good source of entertainment. Nothing specific, but I do like detective shows.
• Some kind of project to do to help someone with something.
Try to describe yourself in one sentence.
If there's a job to be done, I want it done two weeks ago (that makes me a little OCD I guess).
If you could eat anything every day for the rest of your life, what would it be?
Something sweet… I like most anything sweet and like to have my sweet in the morning, but I would want to be able to have my sweet every day.
Name one thing you could not live without.
My family, extended included, and my friends.
Recall a favorite memory.
So many good memories, it's hard to just pick one. I was born in the house on the farm, and was two years old when we moved into town. I'm the middle sister, and am a graduate of the Decorah Class of 1956 (the best class!). I was a cheerleader because I was a busy body who always liked to stay active. I was Homecoming Queen, which I wasn't happy about that day because I could not cheerlead that game. We had an end-of-August wedding. It was an evening wedding as they all were back then, and had a nice little honeymoon up north of the cities. We have wonderful kids and their spouses, and a great grandson who has brought us a lot of joy and who we got to see because he went to Luther. I love my church and enjoy volunteering there. I am enjoying retirement, bus trips, loved travelling to the East Coast and had the experience of driving to see my previous boss in the fall through the northeastern states. Just beautiful. The best thing that has happened to me overall is the volunteering I do. I volunteer for the Winneshiek Medical Center Auxiliary, the Chamber, and Aase Haugen Homes. To be able to bring joy to other people and fill someone else's life is priceless. We're really blessed here in Decorah. Very lucky to be here and have all the activities, attractions, and arts at our disposal. And to have Family Table coffee time. Keep going as long as you can.
Bev's Words to Live By:
Spend time with those you love.
Cherish your grandparents.
Have fun.
Do what you can for others to the best of your ability.
A smile and hello go a long way.