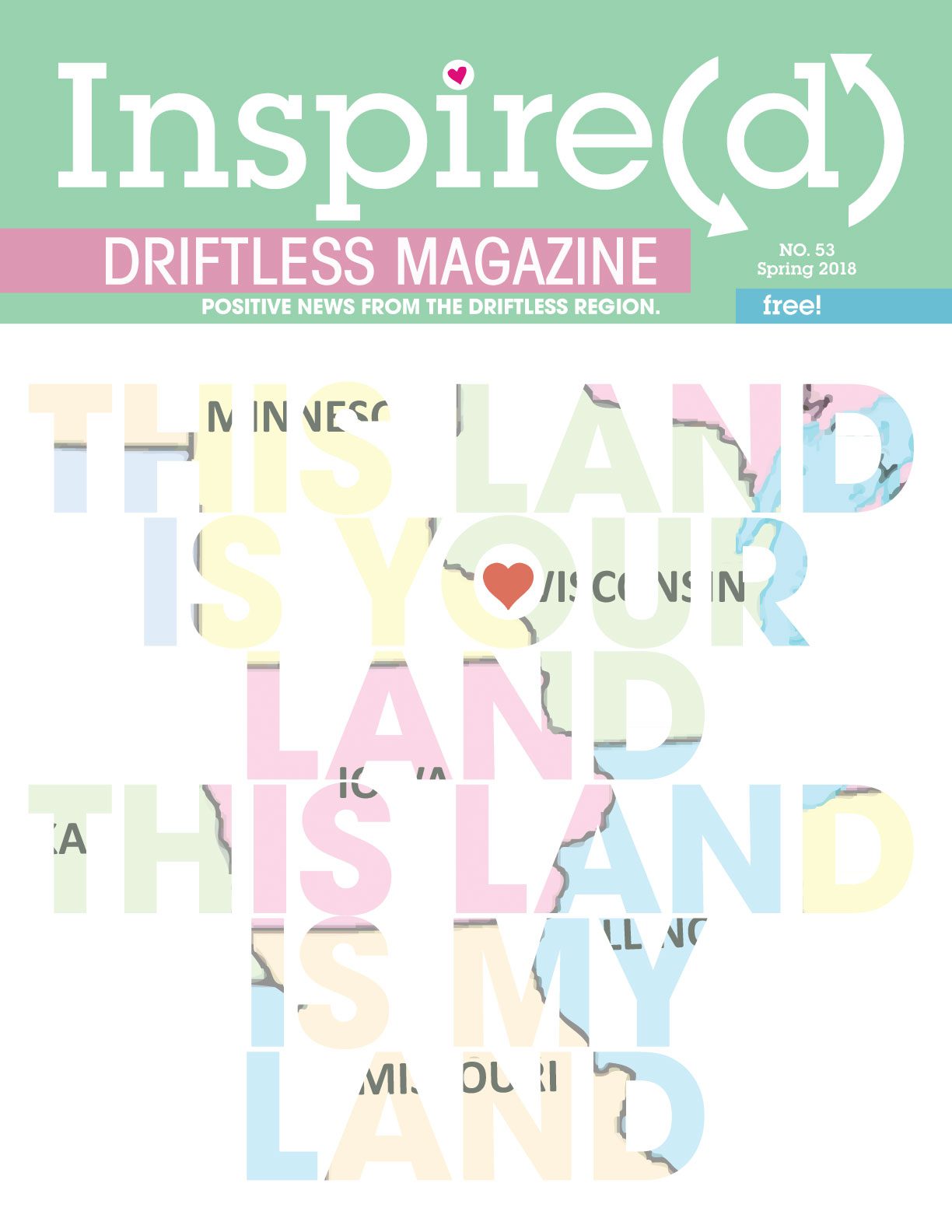 Here's what you've got to get excited about in the Spring 2018 Inspire(d):
Westby Community Feature, National Eagle Center, States of America films – Beth Hoven Rotto, Xong Xiong, Kathy Christenson – Sum of Your Business: K & K Gardens, Happy Earth Day, DIY Mini Mother's Day Magazines, & More!
A note from Aryn: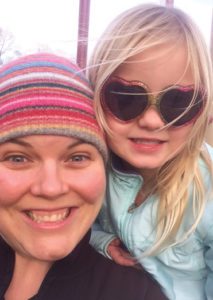 "This land is your land. This land is my land." That Woodie Guthrie song was on a loop in my brain while I was making this magazine (you're welcome for that!).
It's a notion that weaves this whole issue together, from life across generations, to a sense of home, feelings of patriotism, and the important fact that we've got to take care of this land below our feet.
This land is your land, this land is my land… and we are all immigrants here together. Benji Nichols put together an amazing Community Feature about Westby, Wisconsin – it's the story of the Norwegian immigrants who settled the town, and how Westby folks are working hard – together – to connect new opportunities with old traditions. It really gets to the heart of what we all should be doing in our hometowns: Moving forward with positivity (pg. 48).
We've got a new writer from Southeast Minnesota this issue: Maggie Sonnek (welcome, Maggie!). She tells us about the National Eagle Center in Wabasha, Minnesota, and how the town and one non-profit helped to save one of the most important symbols of America – the bald eagle (pg. 14).
Speaking of America, Sara Friedl-Putnam caught up with the filmmakers behind the States of America documentary project (pg. 20) – they're highlighting one person per US state, and sharing one per month on their website, statesfilm.com. Sara also chatted with the three women featured from our corner of the world – Beth Rotto (Iowa), Kathy Christenson (Minnesota – coming soon to statesfilms.com), and Xong Xiong (Wisconsin).
One of the 10 Most Important Things we learned from our 10 years of making Inspire(d) Magazine (we outlined that in the Fall 2017 Inspire(d) Magazine) was that we've gotta take care of this earth. In honor of this, and Earth Day April 22, I put together some earth-loving ideas, plus an infographic on how to do what our family calls "Super Hero Walks" (pg. 32).
There's nothing that makes me love the earth more than plants, and they've got a lot of them at K&K Gardens in Hawkeye, Iowa. Keith and Kelli have been running their garden business for more than two decades – all while working full-time jobs at their chosen professions! We loved interviewing Keith for this issue's Sum of Your Business (pg. 41)!
Kristine Jepsen fills us in on the history of the Luren Singers as they celebrate their 150th anniversary, and the details on the upcoming Sangerfest (pg. 62).
What other awesome things will you find in this Inspire(d)? If you're feeling a little Spring Fever, check out page 60 for some ideas to get out of the house this spring, and if you're out of ideas for Mother's Day presents, look no further than our Paper Project this issue – it's a Mini Magazine (pg. 31 – templates coming here SOON)! Plus, our probit is an amazing couple from Wisconsin: Eleanor and Tip Bagstad.
Read the whole thing online here!
Happy Spring, friends! As the world comes back to life, we hope you are inspired in yours.
Looking forward,


Aryn Henning Nichols