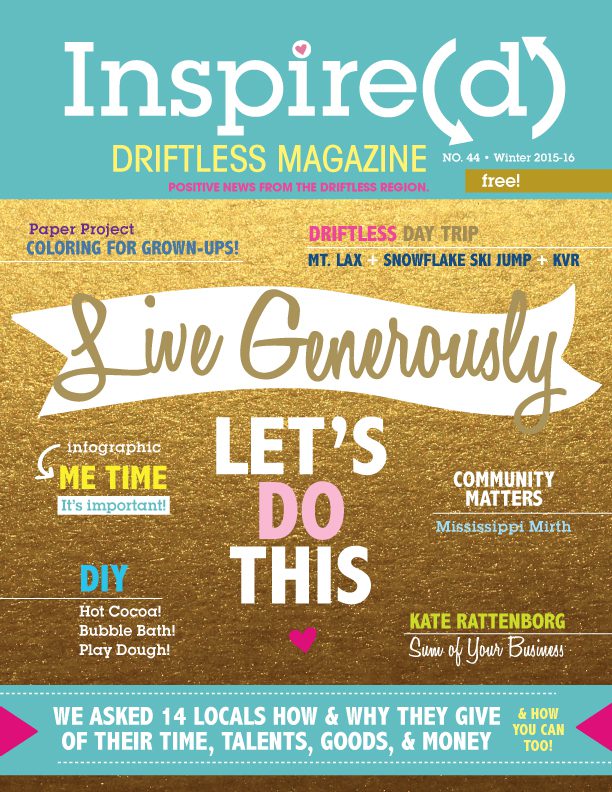 Did you just find us online? Well, we wanted to be sure you knew about our print magazine, Inspire(d), too. We publish quarterly – spring, summer, fall, and winter – and write features about people, places, and things in the Driftless Region that are making our community a better place to live. We call it "an experiment in positive news". We'll be celebrating our tenth anniversary this fall, and I'd say so far the experiment has proved successful! People love Inspire(d), and we love making it. Find out where you can pick up a copy here, or become a member of our "family" (starting at just $25/year) and have it sent right to your door!
You can read the past several years of magazines online here!
If you'd like to request a back issue, please contact aryn@iloveinspired.com
Thanks for being Inspire(d)!