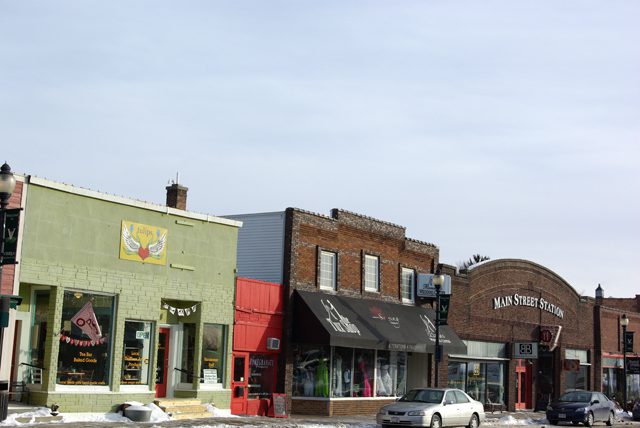 By Inspire(d)
Viroqua, Wisconsin, is just one of those places – the kind you hear about and so want to visit, but getting there seems impossible – literally. We're pretty sure it's uphill both ways. But once you do get there, and you take in the views of valleys and bluffs, you wonder: "What took me so long?" And then, "I might never leave."
That seems to be the case for a lot of people who call Viroqua home. Folks came for a variety of reasons – like those who settled there in the mid-1800s, it might simply be the beauty of the region pulled them in. Or more recently, the surge of organic farming – not to mention the headquarters of organic biz-moguls Organic Valley nestled one town over in La Farge. Maybe it was the Pleasant Ridge Waldorf School that drew one family to town, and the great food co-op recruited another.
Whatever brought these people together, they're working hard – together – to make their little town of 5,000 special, sustainable, and a fun place to be.
Which, in turn, makes it a fun place to visit! We made our way on a sunny weekend to check out this little community big on cooperatives. The historic downtown is easily traveled on-foot and is filled with quirky stores, handmade shops, cafes, and boutiques. And behind every counter is a person recommending the place next door or just down the street. Calling these people friendly would be an understatement.
Tip: Check it out this Saturday (January 10, 2015) for the annual Kickapoo Valley Winter Festival!
We've laid out just a few of our favorite spots to help you find your way – whether it's packing out into the 8,000+ acre Kickapoo Valley Reserve, or hunkering down for a quiet romantic weekend, enjoy all the bounty of the Driftless Region!
Get Outside:
Kickapoo Valley Reserve. S3661 St H 131. La Farge, WI . 608-625-2960. kvr.state.wi.us
The "KVR" (as they say…) is one of the most impressive expanses of land in the entire Driftless Area. 8,500 acres between La Farge and Ontario, Wisconsin (just a few miles from Viroqua) cradle the Kickapoo River, offering up unlimited recreational opportunities. Originally pegged for a controversial damn dam project in the early 1960s, the project failed to ever be completed, leaving this treasure to eventually become a public reserve.
Snowflake Ski Club. Westby, WI. snowflakeskiclub.com
Giant ski jump in a town of 2000 (just up the road from Viroqua)? Awesome. Make sure to mark your calendars for the 92nd (yes, you read that right!!) Annual Snowflake Ski Jumping Tournament January 30 and 31. Fun!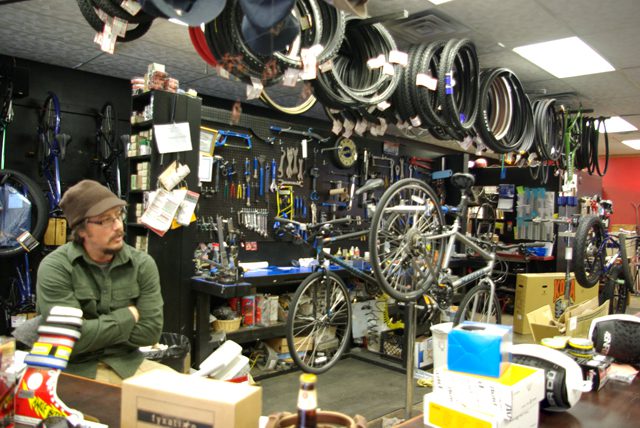 Bluedog Cycles & Brewdog. 210 South Main Street. 608-637-6993. bluedogcycles.blogspot.com | Pete and Alycann Taylor have been holding things down at this unique bike/coffee shop since 2005. Not only do they offer great products and service, but they are great resources on getting outdoors near Viroqua. Stop in, grab a cup of coffee, and check it out before you get outside!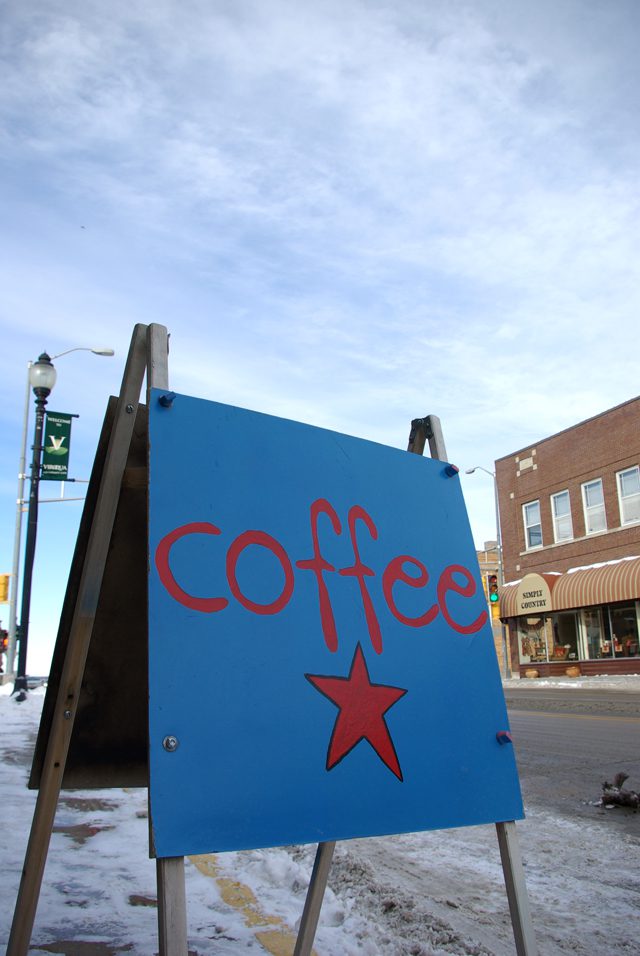 Check It Out:
Design Menagerie. 207 E Jefferson Street. 608-638-0638. designmenagerie.com | Just a block off of Main Street sits a gorgeous century old Victorian – finished in clean, unique colors and lines. The first floor houses an incredible designer boutique of hand crafted and selected products ranging from gourmet goods to beautiful fabrics and jewelry – "Objects of Utility and Design". Stop by to take in this one-of-a-kind shop.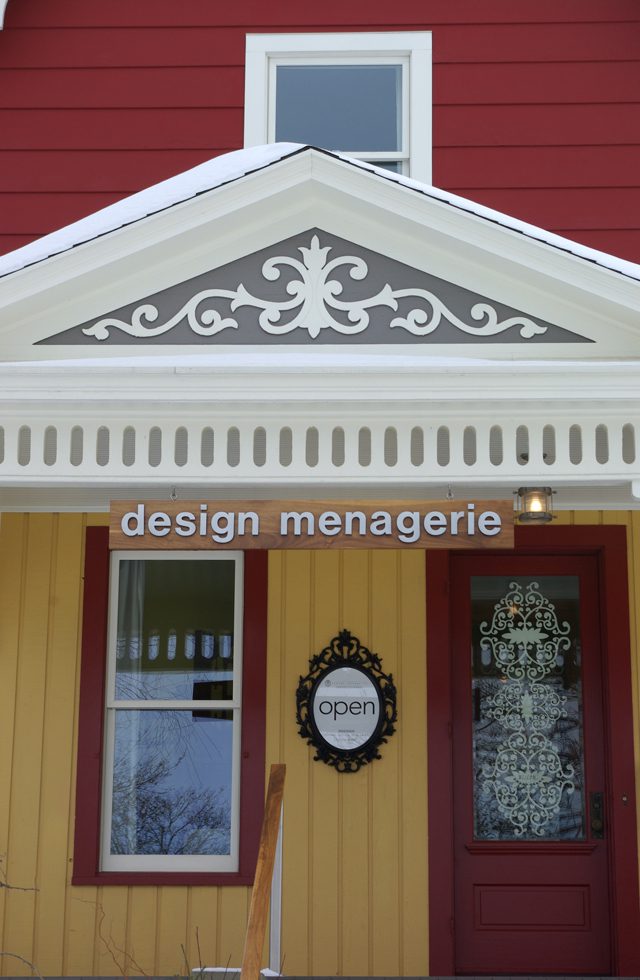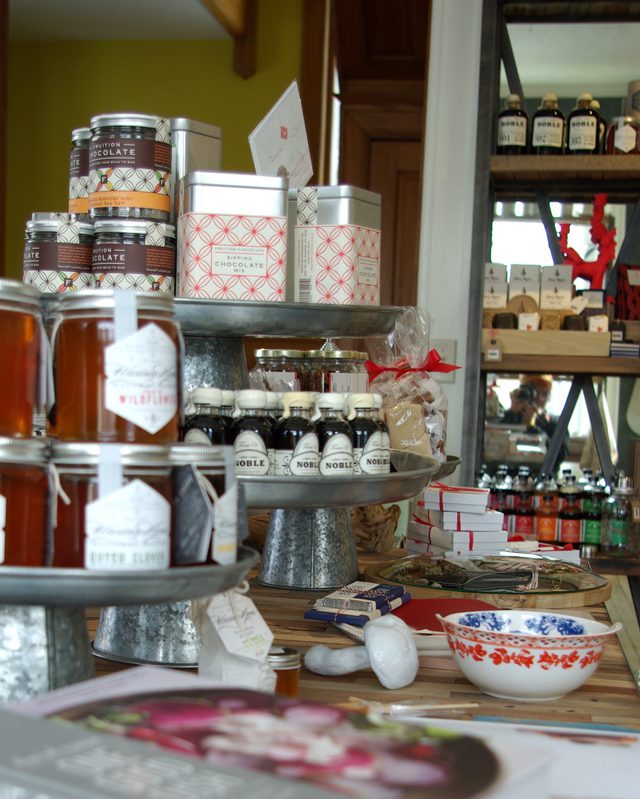 Viroqua Public Market. 215 South Main Street. www.viroquapublicmarket.com | The Viroqua Public Market is the center of many good things downtown. First, the market serves as an outlet for hundreds of vendors from across the region. The same building also houses Bramble Books and the Viva Gallery, as well as the occasional indoor farmers market. The building also houses the Rooted Spoon (more below).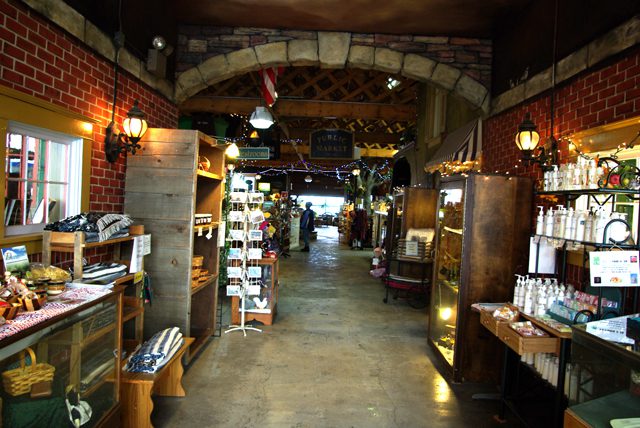 Tulips General Store. 207 S. Main Street. 608-638-3838. tulipsgeneralstore.com | Part teashop, bakery, and local goods emporium, this store is a fun mix! Fresh scones (and bagels if you're early!) on the weekend, plus a huge selection of loose leaf teas.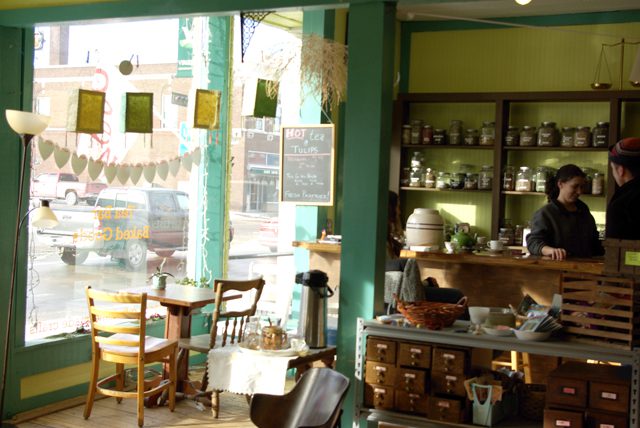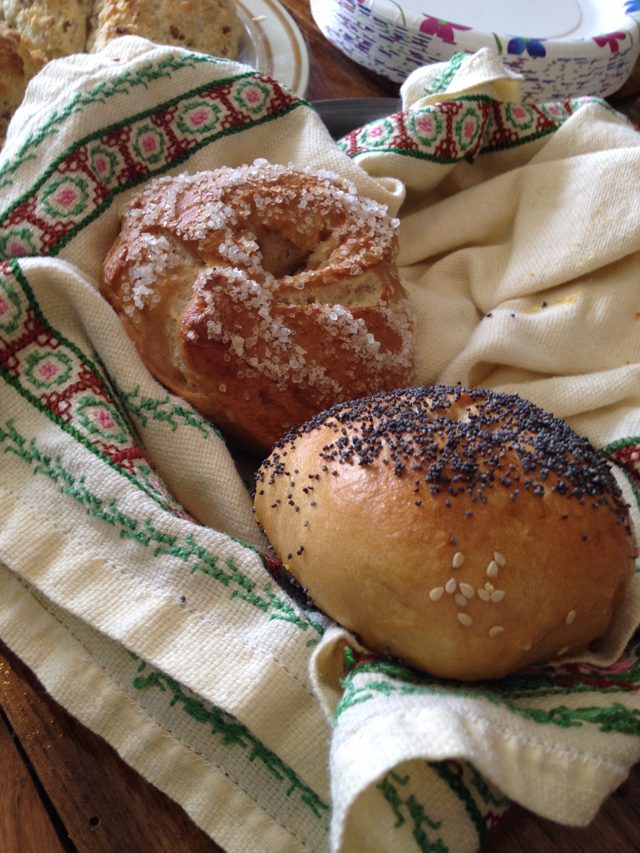 Temple Theatre. 220 S. Main Street. 608-6637-8190 | www.temple-theatre.com Refurbishment was finished in 2002 on this anchor of downtown Viroqua. With nine murals, a full rehab of the 1922 Temple Theatre's Wurlitzer organ, and the grand marquis, it's a grand venue for events and performances.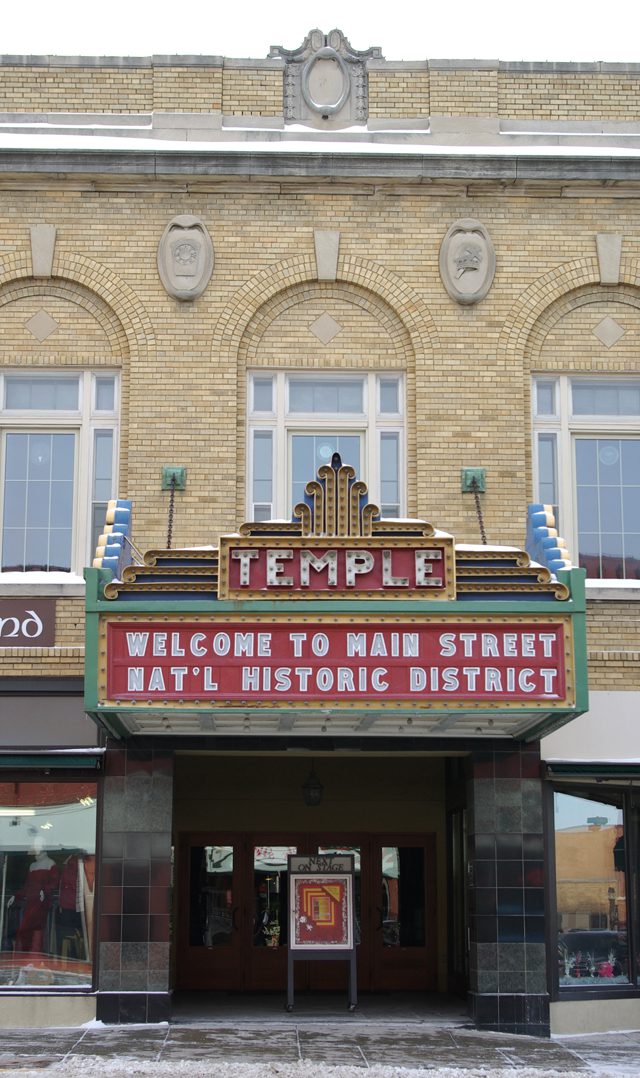 The Ark. 401 E. Jefferson Street. 608-637-7824. artarkviroqua.org | Viroqua's community and regional arts center – offering classes, space, movement, and a home for the arts in the midst of the Driftless Region.
Viroqua Farmer's Market. 116 S. Rock Avenue. 608-637-2575. Saturdays 8am-12pm | Rockin' farmers market – amazing variety of local and Driftless Region products. Traditional outside market runs spring through fall, with winter market open many Saturdays as well – check out their Facebook page for latest updates and locations.
Driftless Folk School. 401 E. Jefferson (office based at The Ark!). www.driftlessfolkschool.org | Ever wanted to learn more about practical, sustainable, lifelong skills? Do you like to work with your hands, create objects, or learn traditional crafts? Check out all of the classes at the school – from 'Clay in a day' and 'Design your own small building,' to 'Fruit tree grafting' – the possibilities are great, and ever changing. Check out the schedule online.
Norskedalen Nature and Heritage Center. (Coon Valley) 608.452.3424. www.norskedalen.org | Norskedalen or "Norwegian Valley" is a 400-acre site dedicated to preserving and interpreting "the natural environment and cultural heritage of the region". Open daily for visiting, in addition to special events, a guest cabin, historical displays, and much more.
Eat / Drink:
Driftless Café. 118 W Court St. www.driftlesscafe.com | "Seasonal menus – Locally Sourced – Written in Chalk" Seriously good local food. Really, these guys aren't messing around. We mean it. Go now. Get a Wisco Pop with dinner, and don't skip dessert.
Rooted Spoon. 219 S. Main St. www.rootedspoon.com | Adjacent to The Viroqua Public Market, these fine folks host "219 Drinkery" every Friday, often with different themes, and an amazing brunch every Sunday. They also offer incredible monthly dinners and special events, but are not open for regular daily service. Plan ahead to hit one of their events – great space, good people, fun menus.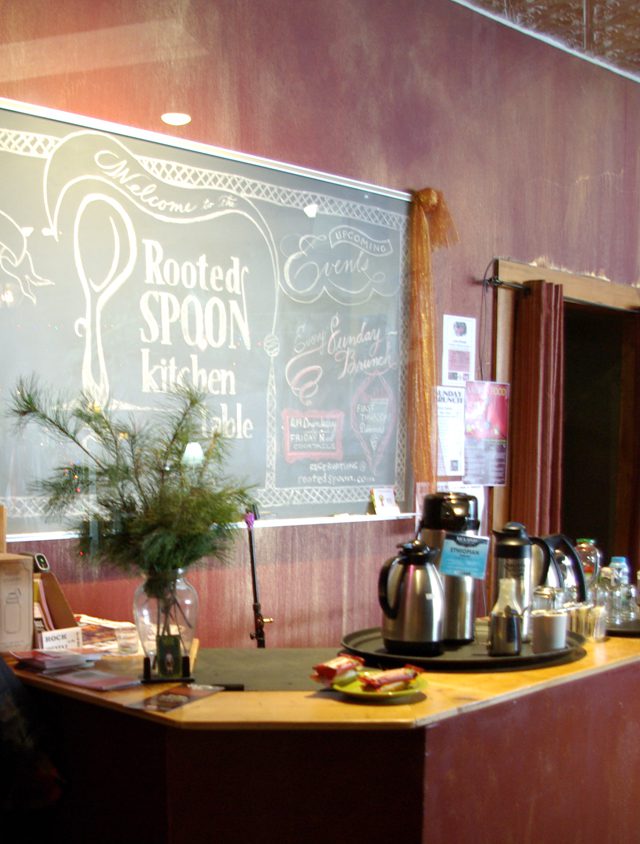 Tangled Hickory Wine Bar. 120 S. Main St. www.tangledhickory.com | Downtown wine bar with changing seasonal entrees, a wide and affordable wine list, and nice ambiance. Happy Hour specials on wine and appetizers everyday from 4-6pm.
Viroqua Coop. 609 N. Main St. viroquafood.coop | Cooperative awesomeness! Beyond the normal co-op grocery and bulk findings, offerings include a great deli/hot bar, coffee and bakery counter, fun gifts, and a fantastically selected beer cooler. You can even get Kickapoo Coffee or a WiscoPop! to go! Early or late-ish, this is a great stop for supplies!
7 Rivers Sausage. 608-637-8088. www.7riverssausage.com | Travis Anderson may very well be the sausage king of Viroqua – we're not sure that title has ever existed, but we are sure that there's a whole lot of delicious charcuterie going on at 7 Rivers. Highest quality ingredients, no junk, and all natural casings equal truly regional delights.
WiscoPop! www.wiscopopsoda.com | If you didn't already know it (perhaps you read the story here?), we love WiscoPop! Three Viroqua business partners making incredible craft brewed soda from nothing but great ingredients. Their product is currently available only on tap or by special order mini-kegs (bottling coming soon!). You can find them in Viroqua at the Coop, Driftless Café, and in La Crosse at the Root Note. And word on the street is that WiscoPop! may soon be on tap in Decorah!
Kickapoo Coffee Roasters. 1201 N. Main Street #10. www.kickapoocoffee.com | Since 2005, Kickapoo has been sourcing and roasting incredible coffee beans from around the globe. We drink it here at Inspire(d) HQ every day! Co-owners TJ Semanchin and Caleb Nicholes don't cut corners when it comes to finding the best coffee beans possible and coaxing out their incredible flavors. Check out their once-a-month coffee cupping / tastings – it's a wildly educational (and caffeinating) experience!
Stay:
Heritage Inn. 220 & 217 East Jefferson Street. 608-637-3306. herinn.com  Beautifully restored historic Inn with private baths, cable, AC, etc. Just a block off of Downtown Viroqua, leaving you easily on foot for in-town adventures!
Natures Nook Retreat. S4878 Cty. Rd. S. 608-637-3928. www.naturenooksretreat.com | Rural Kickapoo Valley cabin rentals meant for relaxing – there's the Little Barn, Cabin-in-a-barn, and Kinship Place gathering space. The west fork of the Kickapoo River runs through the 95-acre property, including access to brown trout, kayaking, and hiking trails.
Kickapoo Valley Reserve. 608-625-2960. kvr.state.wi.us | If you really want to get out there and enjoy the woods, this is your place to throw down a tent and watch the stars. 25 sites are available on a first-come, first-served basis with minimal fees. Remember to pack necessities as the KVR is a little ways away from civilization – which is all the more of a reason to visit!
PLAN AHEAD:
Driftless Wisconsin Portal. driftlesswisconsin.com
This portal is a fantastic guide to all things in the Viroqua area. Take a look and plan your own adventure!
Community Powered Radio – WDRT 91.9FM. Also listen online: wdrt.org
Viroqua's community powered radio station. You'll hear an eclectic mix of music, shows, and events broadcast from their downtown studio!