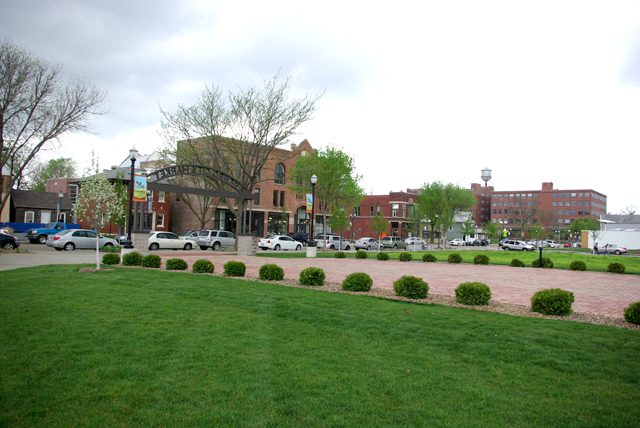 By Benji Nichols
Photos by Inspire(d)
www.cedar-rapids.com 
Driving through Cedar Rapids on I-380, you might catch a peek at Mays Island, and the Veterans Memorial Building stretching up from the Cedar River. You'll also likely catch a grainy whiff of Quaker Oats (one of four original Quaker Oats plants!), and see the sleek glass upper windows of the newly renovated Doubletree Hotel at the US Cellular Center (formerly Five Seasons Center). What you won't see driving, however, is the size of Cedar Rapids' huge collective heart – worn proudly on its sleeve. Luckily you don't have to detour far to see just how deep Cedar Rapids' roots run – or Grant Wood's studio!
The second largest city in Iowa, Cedar Rapids (named so because of the large Red Cedars that once lined the river banks more than a century ago) is home to more than just industry. Art, culture, food, and local business have defined – and are redefining – Eastern Iowa. With a rich history in grain and meat processing, and the influx of Czech and Slovak immigrants that helped power those industries, Cedar Rapids has balanced between major industrial center and fringe art magnet for decades. And then there are the tales of the 2008 flood. More than 1,100 city blocks were under feet of water, with some neighborhoods completely devastated. In fact, there are still reminders everywhere – like the desolation of the "Time Check" neighborhood just across from downtown, or the "High Water Mark" sign eight feet up on the wall behind the bar at Little Bohemia on 3rd Street SE, an establishment so steeped in local bliss that you won't believe it was flooded by anything but rowdy Czech beer drinkers. In fact, by the grace of the ghosts of thousands of Czech-beer-drinkers-passed, the giant front windows of Little Bohemia even survived the flood – a metaphor that could represent well the idea that although much history was washed away, the local culture still stands tall.
Just up the street you'll find the freshly opened NewBo Market – a local food lovers dream, with over 25 permanent vendors, as well as outdoor market vendors, teaching space, and much more – a sign of not just recovery, but respectful re-visioning of what Cedar Rapids can look like. And across the street – Legion Arts, based in the CSPS building, has been presenting and showcasing world-class art and music since 1991.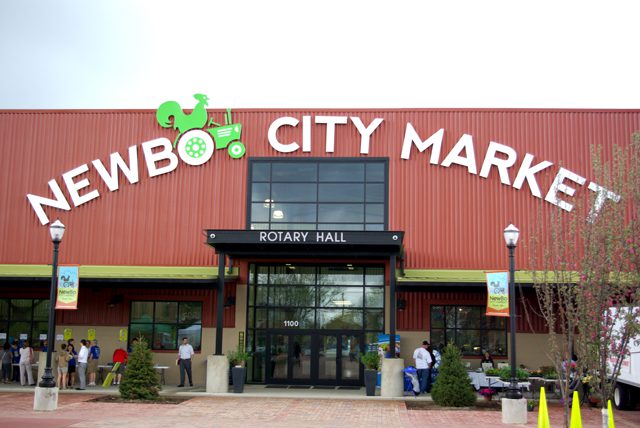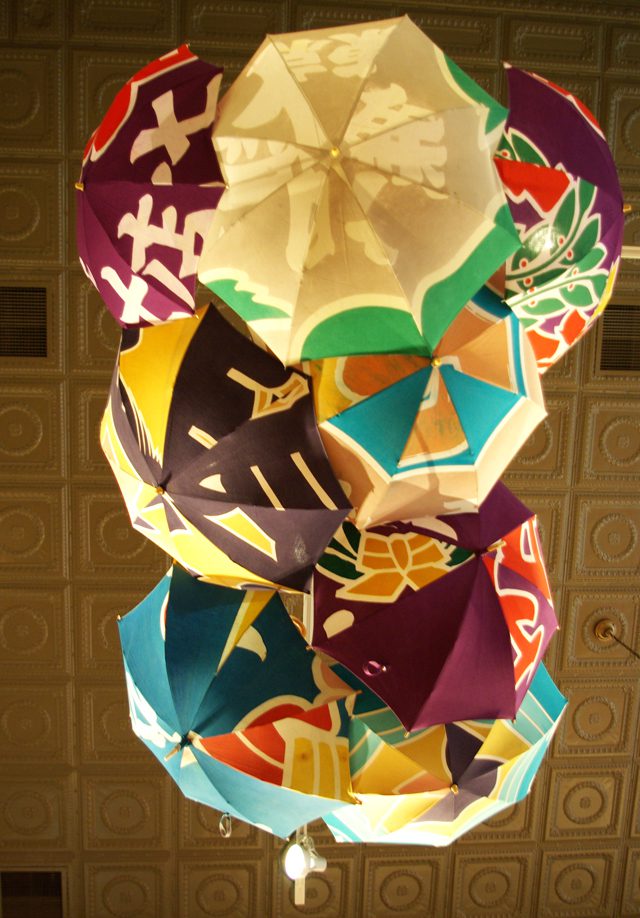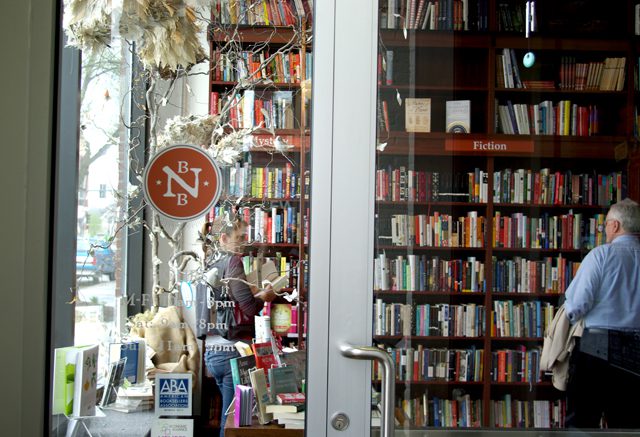 Through various means, the dynamic non-profit was able to purchase and refurbish the CSPS building (a home for over a century to neighborhood fraternal and community groups). It continues to host incredible visual, musical, and movement performances in incomparably unique spaces. The CSPS building frontage also now houses the fantastic Brewed Café and equally stunning NewBo Books.
If you want to know what really makes Cedar Rapids a unique place though, you have to look to the people – past and present. Ask almost anyone in the shops and establishments of Cedar Rapids and they'll tell you about a place that not only they are proud of, but a place that continues to reinvent itself while hanging on to its slightly faded and rinsed history. Eateries are popping up downtown, local museums like the National Czech & Slovak Museum & Library are drawing crowds from afar, while favorites like Sakora's bakery, the Red Frog, Blue Toad, and the Village Meat Market in the Czech Village continue to draw faces new and old. In many ways, strolling around downtown Cedar Rapids, one feels like a new leaf is just turning over in a city that still maintains much of Eastern Iowa's modern past. So go Czech it out  (oh yes we did…) – here's a few of our favorites to get you started!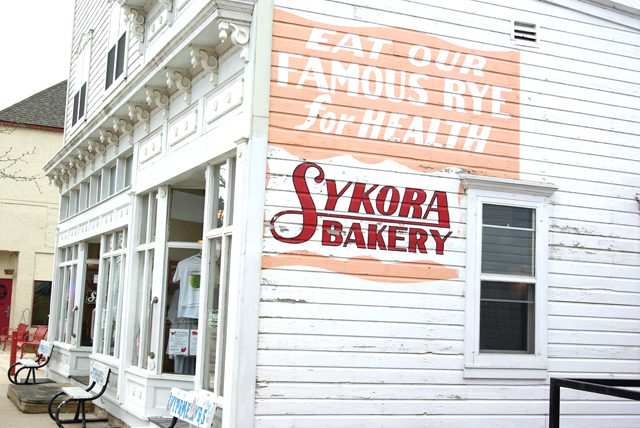 LANDMARKS
Legion Arts / CSPS
1103 3rd St SE
www.legionarts.org
Since 1991 Legion Arts has been presenting world-class music, art work, and presentations in the CSPS building and beyond. Their contributions to the creative fabric of Eastern Iowa continue to be immense. Having fully refurbished the CSPS building after the 2008 floods, this incredibly active non-profit organization continues to anchor and attract creative arts to Cedar Rapids. It's worth a visit in itself, but even if you just have a minute, peek in to see the beautiful refurbished digs!
National Czech & Slovak Museum & Library
1400 Inspiration Place SW
www.ncsml.org
In the heart of the Czech Village, this museum celebrates the deep historic and cultural ties of Czech and Slovak immigrants to Cedar Rapids. With exhibitions ranging from traditional immigrant home details to modern traveling exhibits, the museum is a great destination. The large library and oral history collection make this a true and important treasure to Cedar Rapids.
Brucemore Mansion and Estate
2160 Linden Dr SE
www.brucemore.org
This National Historic Trust Site sits on a 26-acre estate in the middle of Cedar Rapids. From 1884 to 1981 three different families lived in the mansion (and also three different Lions – no kidding – but you'll have to visit to get that piece of history!) Beautiful gardens and grounds host countless events throughout the year including Bluesmore, Brucemorchestra, Garden & Art Shows, and much more. The tour alone is worth the stop!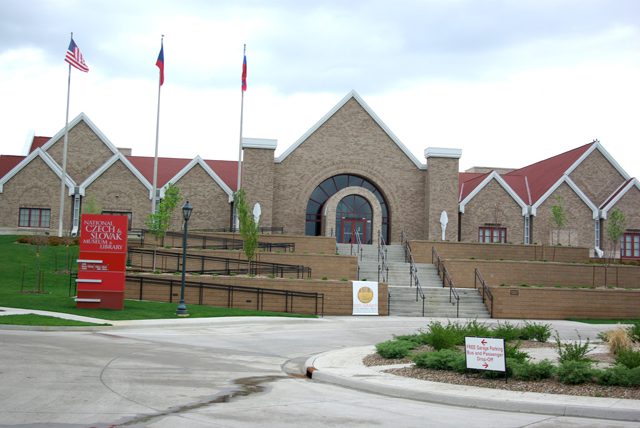 Cedar Rapids Museum of Art
410 3rd Ave SE
www.crma.org
The CRMA features, amongst many other things, the world's largest Grant Wood collection! And while that collection is always rotating, upcoming traveling exhibits are always worth the trip too!
Grant Wood Studio
810 Turners Alley SE
www.crma.org/content/grant_wood/grant_wood_studio.aspx
This is Grant Wood's cute-as-a-button studio where, among many other things, Wood painted American Gothic. Used from 1924-35, this property is part of the CRMA (above) and open seasonally on weekends 12 to 4 pm April to December. Studio entry is free!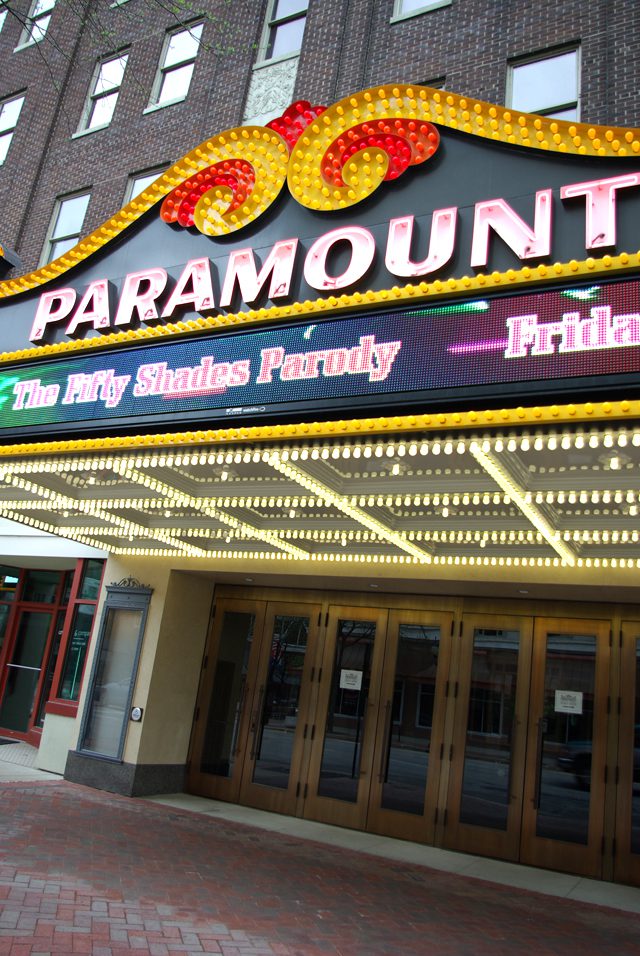 Paramount Theatre
123 3rd Ave SE
www.paramounttheatrecr.com
Reopened in 2012 following extensive renovations, this 1700-seat "Crown Jewel" is home to Orchestra Iowa as well as a busy schedule of Broadway shows, ballet, comedy, and music tours.
African American Museum of Iowa
55 12th Ave. SE
Cedar Rapids, IA 52401
www.blackiowa.org
319-862-2101
10-4 Mon-Sat.
Theatre Cedar Rapids
102 3rd St SE
www.theatrecr.org
Having performed over 80 seasons, TCR is a much-loved local theatre company. Their building and theatre are worth the peek alone, not to mention their performances!
U.S. Cellular Center
370 1st Ave E
www.uscellularcenter.com
Following a massive multi-year renovation, the US Cellular Center (formerly Five Seasons Center) reopened May 31, 2013. Home to concerts and entertainment, along with indoor pro football team the Cedar Rapids Titans, this space will once again be a major event destination in Eastern Iowa.
EAT/DRINK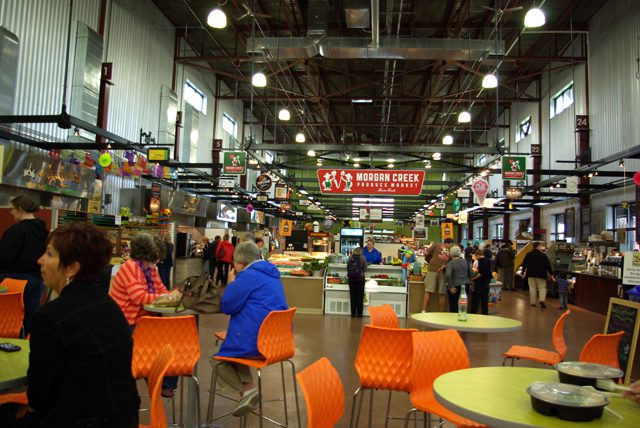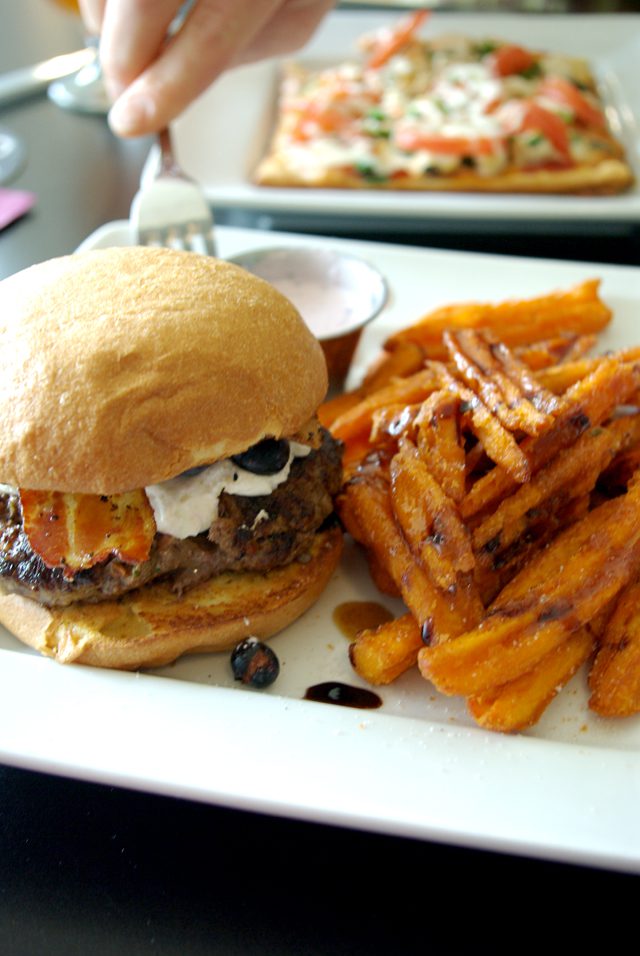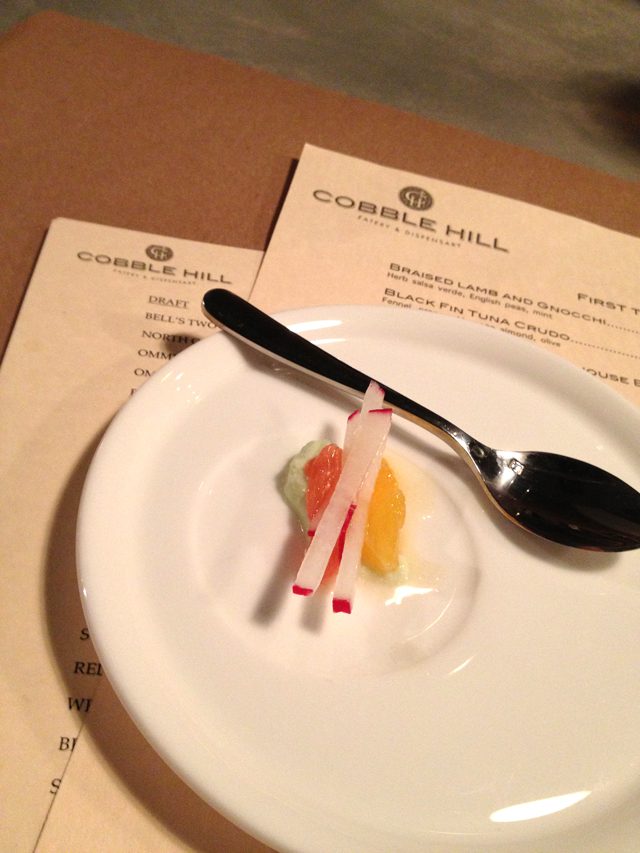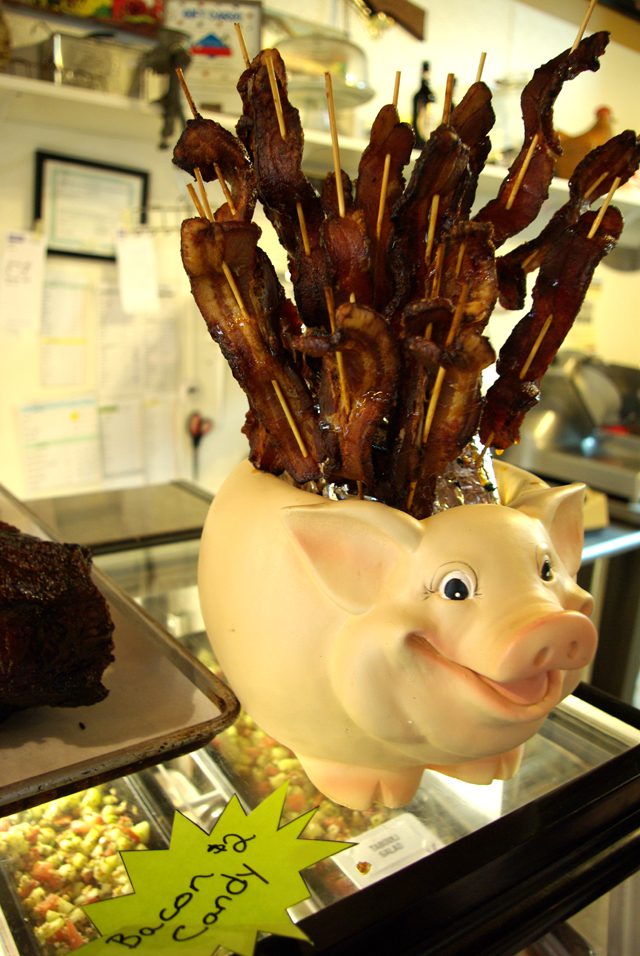 NewBo City Market
1100 3rd Street SE
newbocitymarket.com
With over 25 permanent vendors, seasonal market vendors, an educational culinary kitchen, and even growlers of local beer (!), this indoor/outdoor market in the heart of the NewBo district offers an incredibly vibrant eating and shopping environment. Plan on spending some time looking around as well as eating.
Bata's
1006 3rd St SE
www.batasrestaurant.com
Father and son Tony and Nick Bata sling some pretty fun and tasty food – and beverages – in their fresh clean space on 3rd St. SE. "Local…global…indigenous" is one way their fare is self described – a better way is perhaps to reinforce that the blueberry muenster burger with caramelized sweet potato strips is pretty much the stuff of gooey delightful dreams. Go hungry and shoot for the exotic – that goes for the beverages too including small craft beers ever-rotating on tap!
Cobble Hill Eatery & Dispensary
219 2nd St SE
www.cobblehillrestaurant.com
Iowa natives Andy and Carrie Schumacher went round trip from living in NYC to returning to Iowa seeking the good life (ed. Hey – this sounds familiar!). They've recently hung out a very fine new shingle in downtown Cedar Rapids with their stunning new restaurant. Handcrafted local foods – and cocktails – along with a unique and vibrant interior put this spot on the map. Worth the drive from wherever you are reading this…
Village Meat Market & Café
92 16th Ave SW
www.villagemeatmarketcafe.com
The motto is "If it's legal, we smoke it!" and Lou Thompson isn't messing around, smoked or otherwise: Jaternice, Rope sausage, Butcher Loaf, Czech dogs, Head & Liver Cheese, Souse, Old Fashioned Loaf, Olive Loaf, and that's just the meat case. The café is an amazing combination of Cajun and southern favorites like shrimp boil specials or pan friend chicken (thanks to a 20+ year field trip cooking on the Gulf Coast) as well as Czech favorites like goulash and dumplings, or schnitzel. There are also tenderloins, and beignets, and bacon candy, and bottles of beer, and well – you should really just go see it for yourself. Nothing fancy here, just serious down home cooking and meat market.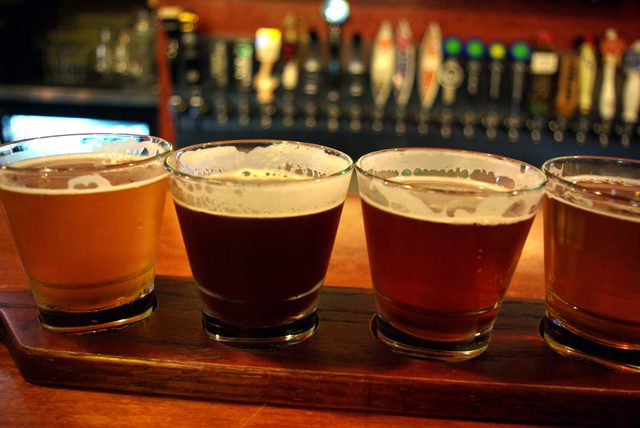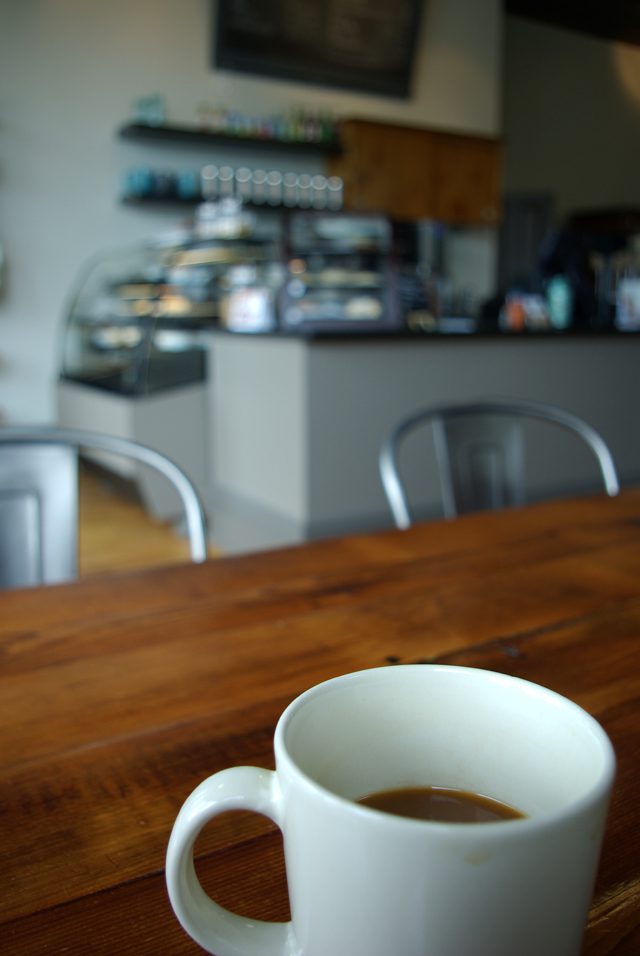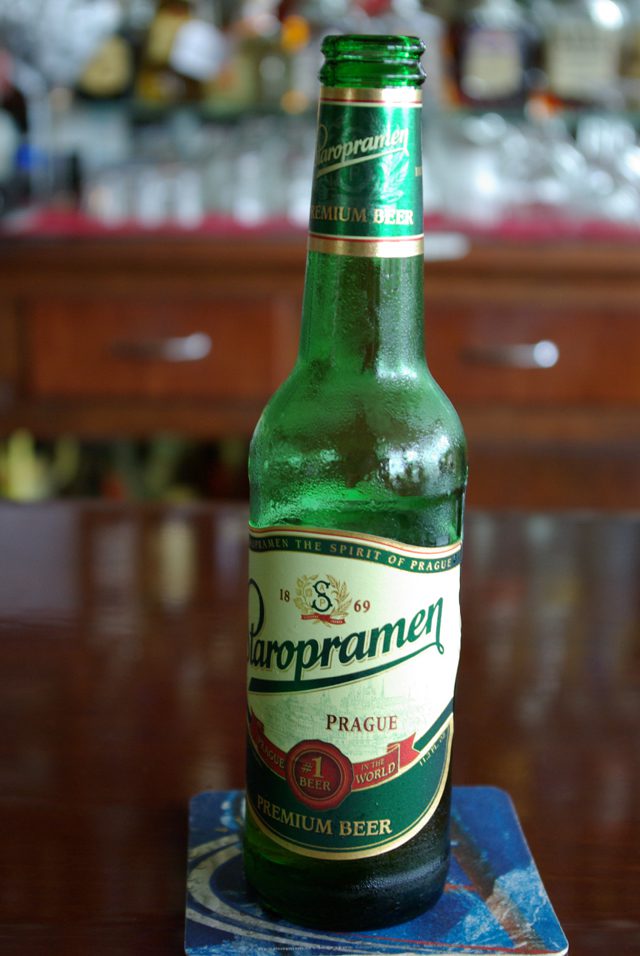 Parlor City
1125 3rd St SE
www.parlorcitypub.com
56 beers on tap. 56 really good beers on tap. Just go, and start a tab, and don't bother looking at how much you're spending. We suggest doing a flight or two if you really want to taste your way around the taps – and still walk out. From small Iowa favorites like Toppling Goliath and Confluence Brewing, to hardcore west coast outfits like Green Flash, and those crazy bastards at Ommegang – there's a lot of really precious, delicious amazing beer to taste here. Oh yeah – they also serve pub grub, and have a delightlful outdoor patio, complete with bike repair station. Apparently they also serve breakfast on the weekends, but remember – "Beer has food value, but food has no beer value." We'll also offer the obligatory reminder at this point that you should always drink responsibly. Now go drool over the beer list, don't worry, its covered in plastic for a reason.
Brewhemia
brewhemia.com
Housed in the front of the CSPS building, Brewhemia is the coffee shop that you always hope you'll find when searching for that perfect coffee shop. Sleek, spacious interior, chalkboards, minimalist display – and killer coffee. They also have delightful quiche, quick sandwiches, treats, and dinner served on the weekends! And if you've had plenty of coffee for the day, they serve a nicely selected list of wines and craft beers.
Little Bohemia Tavern
1317 3rd Street SE
Little Bo Facebook
'Little Bo's' – as it is affectionately called – is exactly the kind of place you want to wander into in the middle of the afternoon and not leave – maybe until much after dark. Despite having been completely inundated by the flood of 2008, this bar feels like it hasn't changed in 50 years. Actually more like 78 years, and that's a good thing. Pork Tenderloins the size of tall tales, homemade Czech goulash, a few beers on tap, and the kind of folks who are happy to strike up a conversation with you, and introduce you to their friends, who might even buy you a beer – you get the idea. Prost!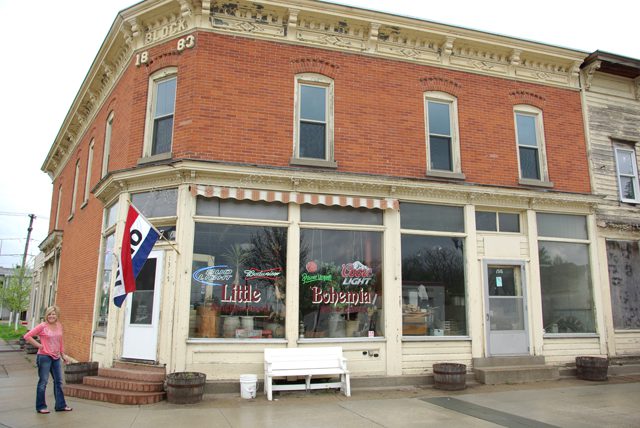 Al's Blue Toad
86 16th Avenue SW
In the heart of Czech Village, serving authentic Czech fare along with American favorites. Bring your appetite, as the portions are impressive! And if there's apple strudel, save room!
TREASURE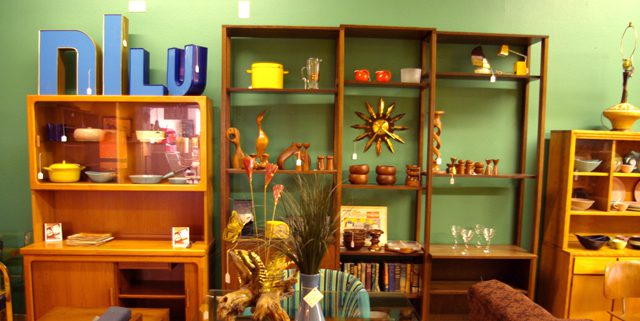 Mad Modern
227 14th Ave SW
www.facebook.com/MadModern
This resale shop specializes in all things mid-century modern and beyond. Their sign letter collection alone is worth checking out, and inventory changes often. Just across the street from Little Bo's!
Cedar Valley Habitat for Humanity Restore
350 6th Ave SE
www.cvhabitat.org/cvhfh/restore
Probably the best Habitat Restore we've ever seen. You never know what you might find, but be prepared to find it! You can also feel good shopping from a great organization!
Cellar Door Antiques
2900 1st Ave NE
thecellardoor.net
Facilitating consignment and tag sales since 1983, this is a serious treasure hunt.
Farmers Daughters Market
495 Miller Rd, Hiawatha
www.fdmarket.com
Jennifer Goodlove presents an eclectic mix of farm fresh produce, specialty food items, antiques and gifts. A fresh soup, sandwich, panini, quiche, and dessert menu is also available on site.
SNOOZE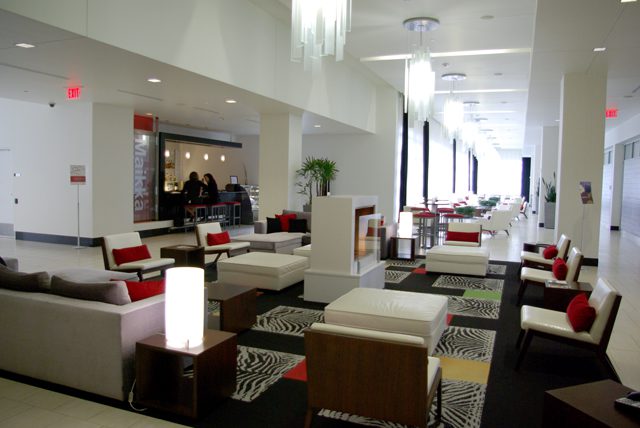 The Hotel at Kirkwood Center
7725 Kirkwood Boulevard SW
www.thehotelatkirkwood.com
One of only two Iowa Hotels to have the AAA Four Diamond rating, this property is especially unique as it acts as the teaching hotel for Kirkwood's hospitality management program. Don't let that fool you though, the rooms are sleek, stylish, and extremely comfortable – and the details are perfect (they even emboss the toilet paper triangle!). Just three miles from the Eastern Iowa Airport, the hotel also offers free shuttle service to the airport, and also houses a state-of-the-art conference and event center. The Class Act Restaurant – a gourmet establishment served by Kirkwood's groundbreaking Culinary Arts program – is on-site and worthwhile. Watch for special dinner event offerings and feel free to splurge on room service – you won't be disappointed!
DoubleTree by Hilton
350 First Avenue NE
www.doubletree.com
Opening in early June, this property, once known as the 'Five Seasons Center' has had a multi-million dollar facelift and joined the DoubleTree by Hilton family of hotels. Brand new rooms and views of the city extend from both the guest rooms as well as the top floor '350 First' restaurant. Attached to the US Cellular Center, this facility can accommodate the largest of events with over 28,000 square feet of indoor space.
OUTSIDE:
There's plenty to do outside in the Cedar Valley as well. Check out a few of these local favorites while visiting!
LAMBA
Linn Area Mtn Bike Association
lambaonline.org
LAMBA is the regional organization responsible for developing and maintaining area mountain bike trails – located in Beverly Park as well as Squaw Creek Park and others.
Cedar Rapids Kernels Baseball
950 Rockford Road SW
www.milb.com/index.jsp?sid=t492
Now a class A affiliate of the Minnesota Twins! Get out to a game this summer!
Wickiup Hill Learning Center
10260 Morris Hills Road, Toddville, Iowa
www.facebook.com/wickiuphill
Fantastic outdoor learning center with unique new features for kids of all ages!
Indian Creek Nature Center
6665 Otis Road SE
www.indiancreeknaturecenter.org
With over 200 acres and four miles of trails, this Nature Center offers tons of family friendly programming near the city!
Prairiewoods
www.prairiewoods.org
Prairiewoods Franciscan Spirituality Center is a retreat and conference center focused on ecology and spirituality (or ecospirituality) located in Hiawatha just outside of Cedar Rapids. It features 70 acres of quiet nature walking trails, an outdoor labyrinth, and a lending library with an extensive collection of environment and meditation materials.
IF YOU MUST WORK
Vault Coworking
crvault.com
"Vault is a community of founders, innovators, entrepreneurs, starters and creatives. In short, we're big idea people, and we're building the bright future of Iowa together Join the community and get connected to inspiring people, new opportunities, resources for your projects, and if you're looking for a place to work too, we have an awesome brand new shared office."