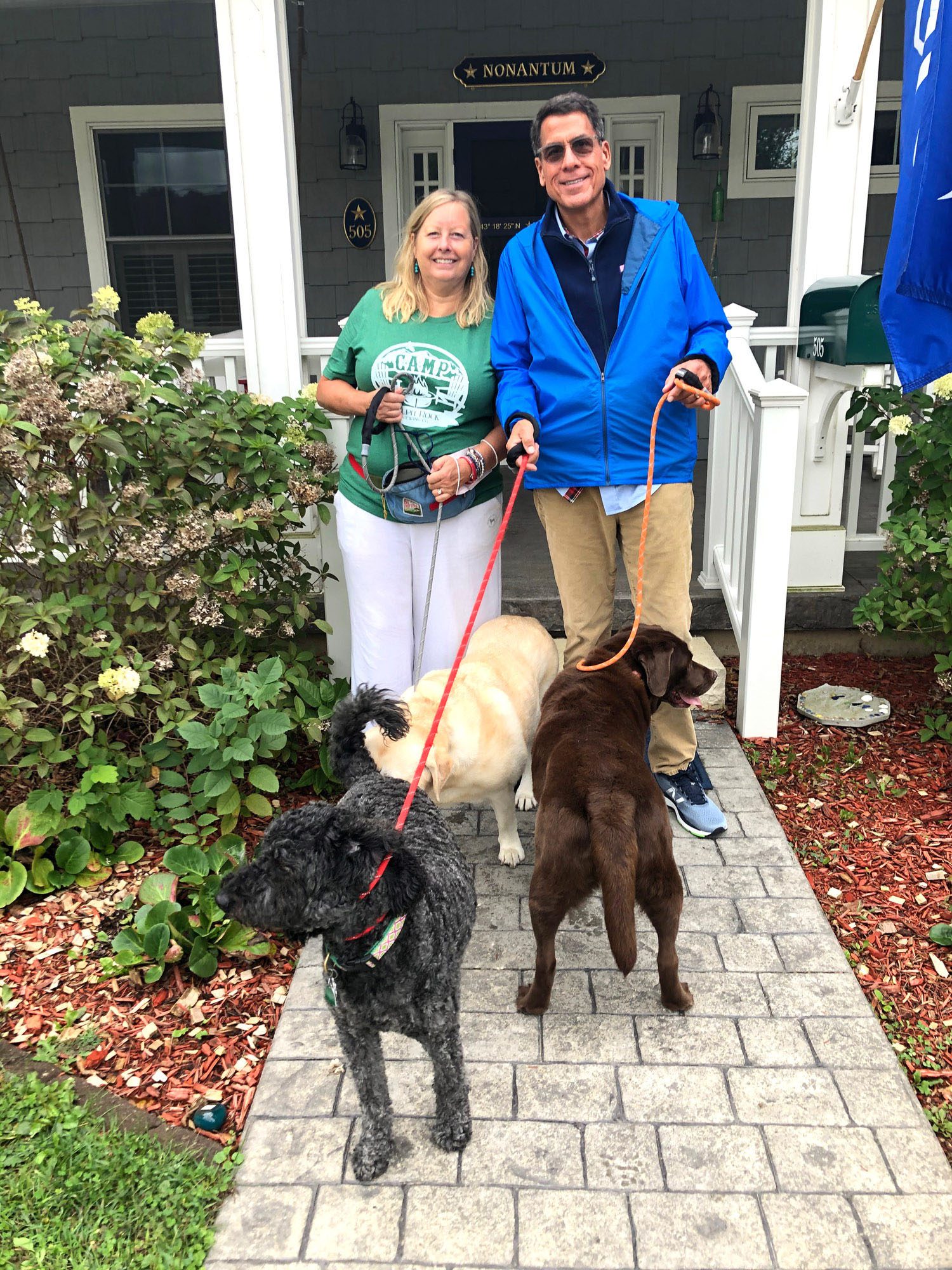 It's 1964, and Pete Espinosa is five. He's riding in the car, a little boy accompanying his mom and older brother Paul on the 80-mile drive from Mason City to Decorah, Iowa, to drop Paul off at Luther College. The trip, as Pete recalls, was bittersweet – as the trio hauled bins of possessions into Olson Hall, first there was laughter, and then there were tears.
"When you are five, nothing is more important to you than your mom, and I can remember my mom being so sad on the way home because Paul was her first child to leave for college," he says. "That is impactful when you are that young."
That visit would be the first of many. Pete returned to Decorah again and again through the years to visit Paul and then older sisters Pam and Ann at Luther. "Decorah was ingrained in me early," he says with a smile. In 1977 it was Pete's own turn to enroll at Luther, where he majored in speech communications and political science and, as a senior, met his future wife, Kari Tollefson, then a Luther freshman.
"When I graduated, I took a job with IBM in the Quad Cities, but came back to Decorah a lot over the next three years to visit Kari," he says. "I spent a lot of time in Decorah for someone who did not live there."
Pete steadily climbed through the ranks at IBM over the next 18 years, eventually serving as executive assistant to the company's chairman and CEO. In 1999 he left IBM and went on to hold senior executive leadership positions at a handful of software companies before landing at Mortgage Cadence, where he currently serves as CEO.
As jobs took him literally all over the country – "I have lived in New York, Boston, Kansas City, the Quad Cities, Omaha, the Twin Cities," he says – Decorah remained a constant, as he and Kari returned for Luther Homecoming and other events throughout the years even as they raised their three children, Josh, Justin, and Rachel. There was just something about this scenic small town.
In 2013, after spending a fun and memorable long weekend with Kari's siblings and family in Decorah, the couple was inspired to put down roots in town, and join the community on a more tangible level. They bought a lot and built a house on Iowa Avenue. "We chose Decorah, and because of that we very much want Decorah to be successful," says Pete. "We are not just rooting for it but want to do something positive."
That has been their mantra time and again over the last six years. In 2014 the couple purchased and renovated Bottle Tree laundromat on College Drive, an investment that, while not necessarily very profitable, served the Decorah population in an important way. Then in 2015, Pete, teaming up with a few family members and friends, opened Pulpit Rock Brewing Company. The brewery was one of the reasons – Toppling Goliath Brewing Company being the other – that Decorah is on the map for craft-beer connoisseurs worldwide. "I am not even a beer drinker, and there was no financial plan that made any sense when we opened," he says. "But we want to do good things for Decorah, and we thought this would be a good thing for Decorah."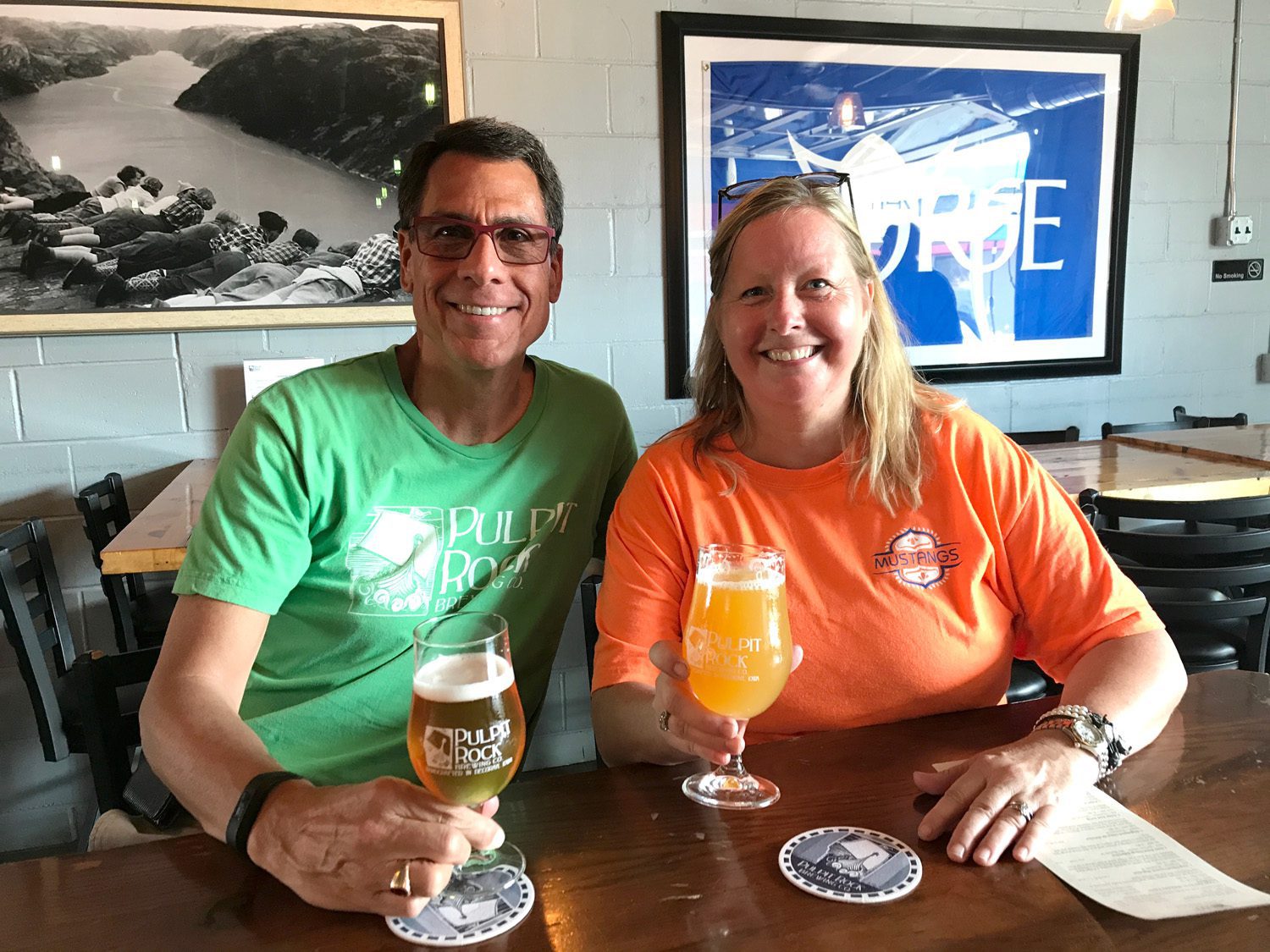 And it has been. As it turned out, says Pete, head brewers Bob Slack and Justin Teff, make great beer: "I was blown away. We started winning awards, and we were getting more and more requests to rent out our taproom, next door to the laundromat." Those requests inspired another change. When he received an offer to buy the laundromat, he accepted it, contingent that the laundromat would stay on the West Side of Decorah to serve that population. The move left the former laundromat space available to remodel into an event venue, which has been popular from the start.
In 2019, the Espinosas created another anchor for the community. Pete and Kari had long had their eyes on 211 College Drive, a spacious (11,000 square feet) building next door to Pulpit Rock that housed a furniture business. When that business closed, Pete and Kari bought the building to, once again, do something good for Decorah. "We wanted to build an establishment unlike anything else in town," says Pete, "It was important that we didn't put anyone out of business."
The Landing Market opened in July 2020. Modeled after the Lynhall in Minneapolis, it offers a range of food and drink options, from fresh-brewed coffee sourced from Impact (also in town) and other items from distinctive wines to grab-and go sandwiches (made from fresh, locally sourced ingredients) as well as what Pete calls "the best French toast around."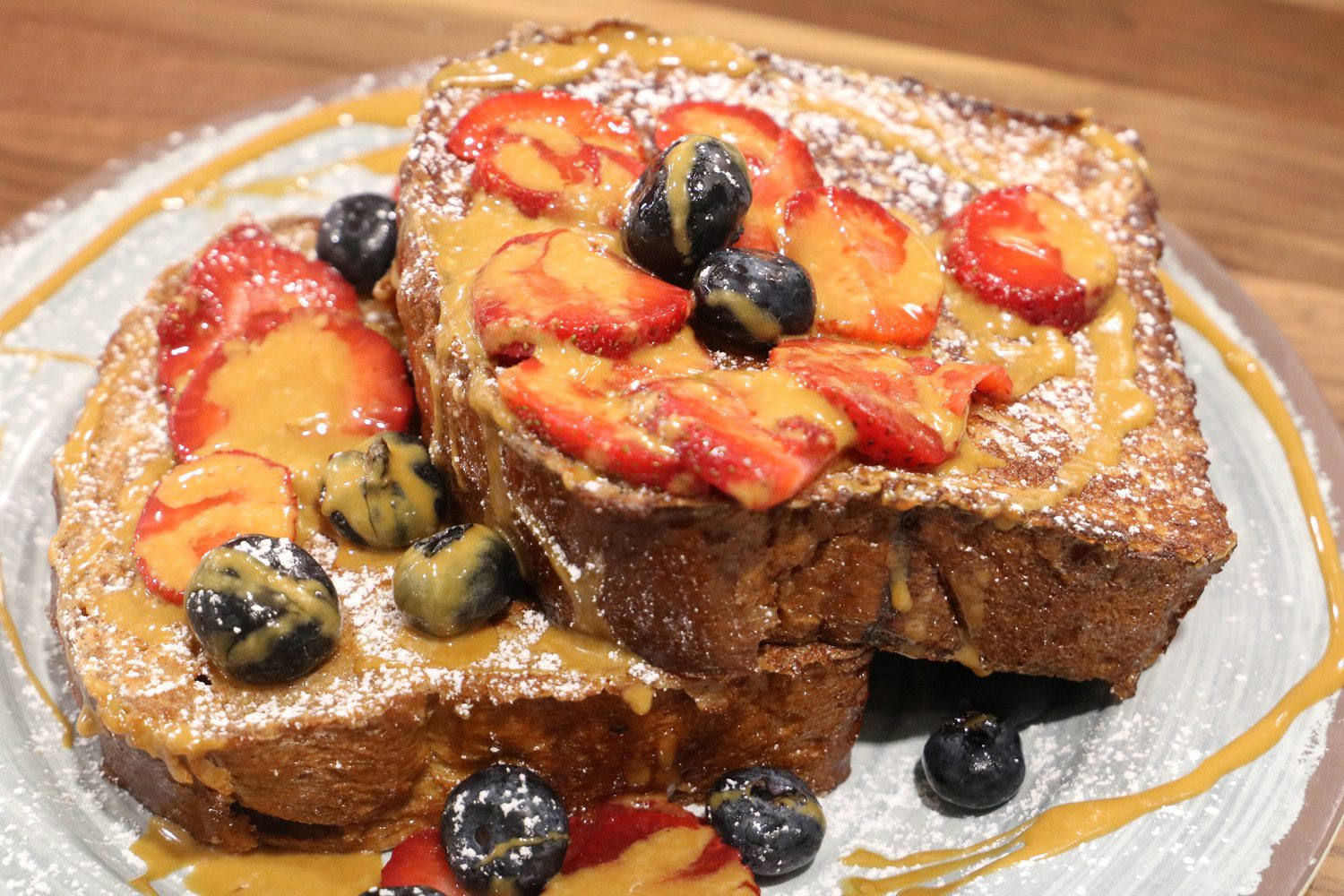 The French toast is a featured menu item at Justin's, an eatery in the Landing Market named after Pete's son, who has cognitive disabilities. Providing meaningful work opportunities for adults engaged in the Spectrum Network (which serves adults with cognitive disabilities) has been an integral part of the mission of establishing the food hall. "There aren't a lot of employment options for Spectrum clients in Decorah right now," says Pete. "But here they can help make yummy, reasonably priced food in a cool setting. That is a home run."
The Espinosas are also supporters of the arts. Pete and Kari purchased the former Wonder Bread store on Broadway Street in Decorah to ensure ArtHaus, a space for visual and performing arts, had a home in which to grow and thrive in the Decorah community.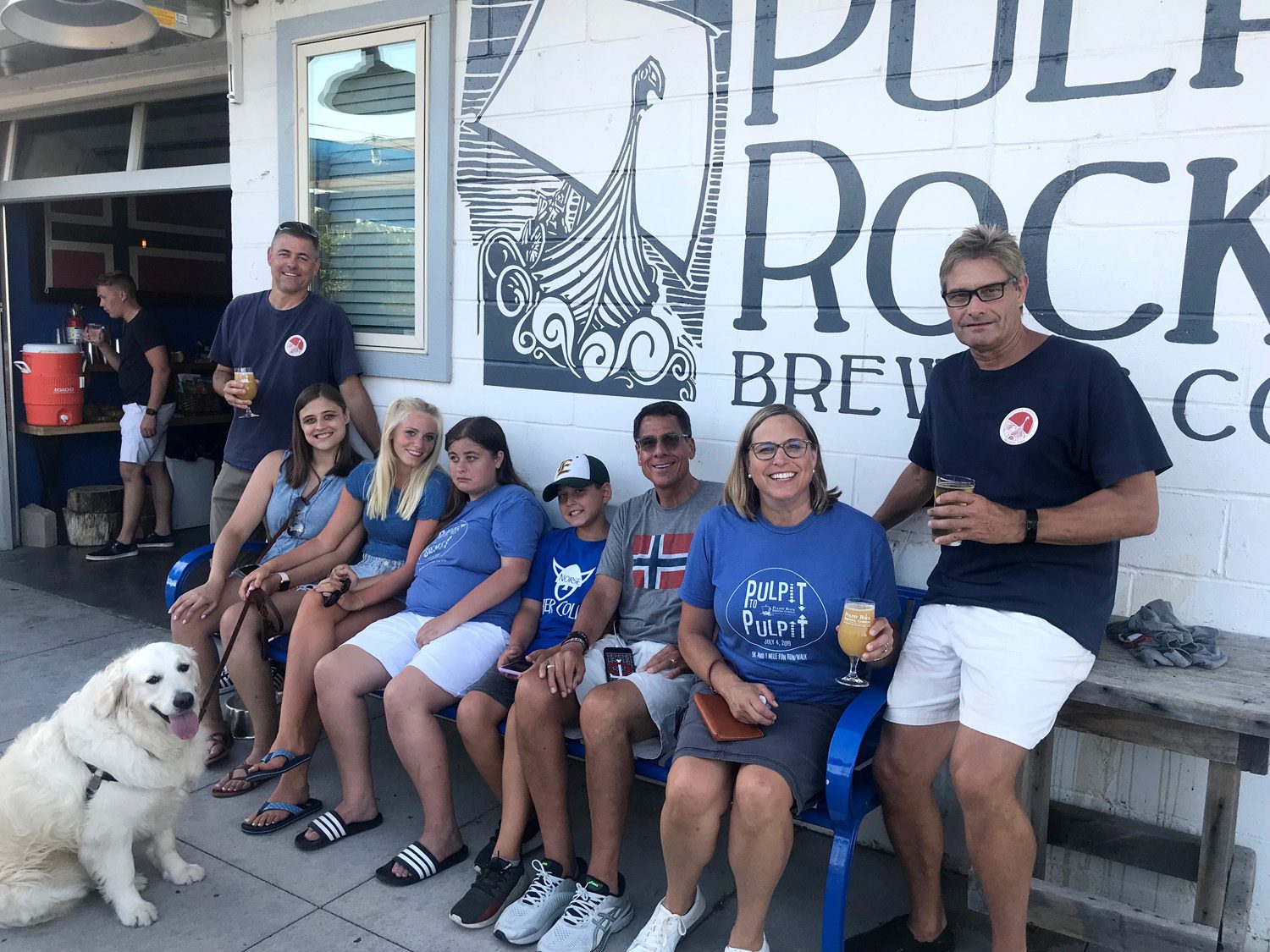 "My wife and I believe that the more people you can help in a community, the better everything else turns out. That is the essence of the laundromat, the brewery, the Landing Market, and ArtHaus," says Pete. "And it all goes back to the fact that we chose to be here so we want to do what we can to make this a special, unique place."
In 2016, Pete was honored with the Luther College Distinguished Service Award. And in 2017, he joined the Luther College Board of Regents. "I said, sign me up, when asked," says Pete. "I felt like I could help."
Delivering Pete's Distinguished Service Award, Eric Runestad, then Luther vice president of finance, summed up his essence thusly: "Pete is the kind of person that makes you think 'I could do more.'"
That he is.
---
Sara Friedl-Putnam has tried the French toast at Justin's in the Landing Market and can attest to the fact that it is the most delicious French toast in town, if not the region.