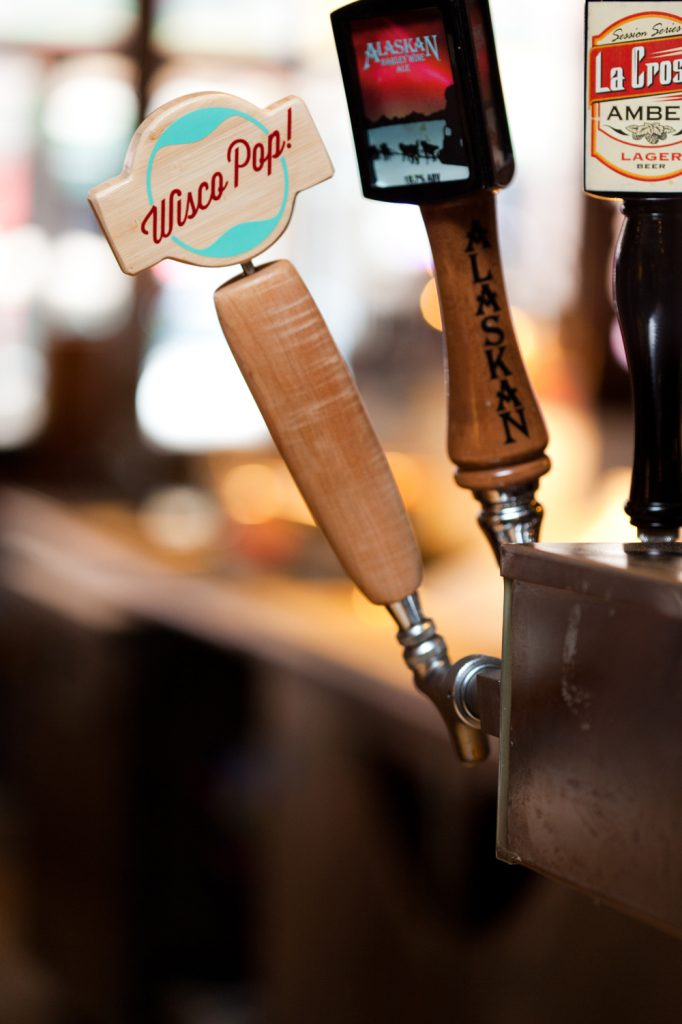 Story by Aryn Henning Nichols . Photos by Komifoto
It's no big surprise that it was a bit of a treasure hunt to find great soda with all-natural ingredients.
"If you think you're in the wrong place, you're probably in the right place," says Hallie Ashley, one of the three founders of Wisco Pop, Wisconsin's Holy Grail of soda.
WiscoPop kitchen headquarters can be found in a non-descript, former cash register factory on the north side of Viroqua, Wisconsin. From the outside, it appears that there's very little happening there, but things are really – and literally – cooking inside.
The Vernon Economic Development Association (VEDA) has turned this 100,000 square foot building – with the help of a $2 million grant – into a Food Enterprise Center. It's an incubator for businesses that are involved in local food production, processing, marketing, and distribution, and the just-added element: exercise and movement.
Keewaydin Farms, Just Local Foods, LuSa Organics, Fifth Season Cooperative, Sole Expressions Dance Studio Cooperative, Kickapoo Coffee, and – of course – Wisco Pop all currently or will soon utilize the space in one way or another.
The day Inspire(d) made the trip to Viroqua, Wisco Pop's Austin Ashley (married to Hallie) and Zac Mathes were in the center's commercial kitchen cooking up a 60-gallon steam kettle of ginger for their popular ginger soda. Bits of ginger peel and spent lemons, juiced one-at-a-time, marked the start of their 125-gallon Monday production. The two self-proclaimed "cosmic brothers" obviously work well together, as conversation easily flows from the Food Enterprise Center to Viroqua to the Driftless Region and even pizza farms. A reporter could easily get off track!
"Let me get out my list of questions so I don't forget anything," I say, pulling my notebook out of my bag just as Hallie arrives.
"That's funny," Austin says. "We have a list of questions for you too! Is your first one, 'Why are we so good looking?' 'Cause we just can't explain it."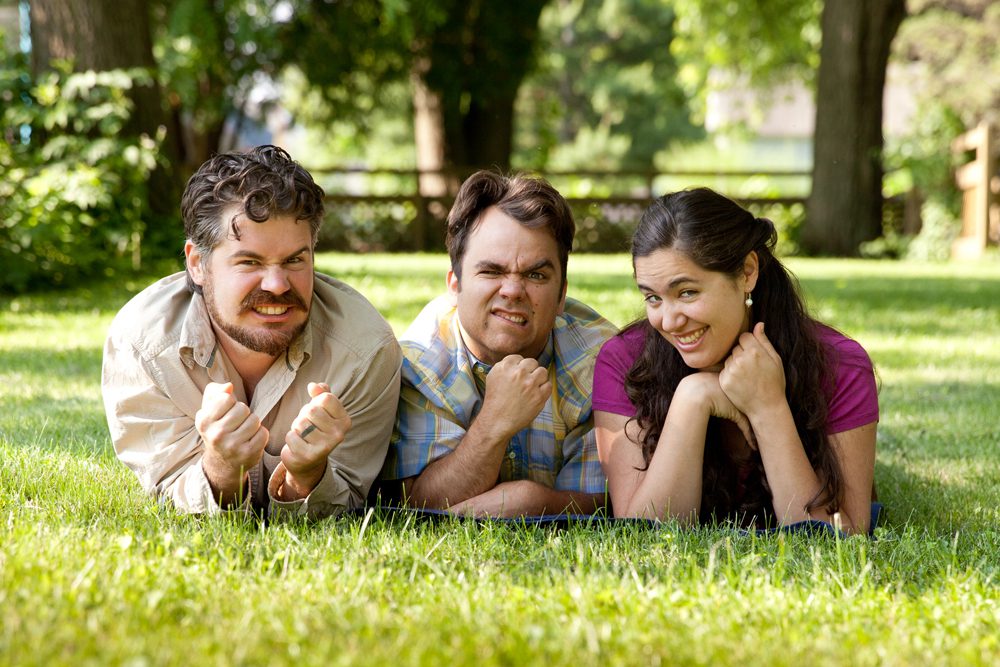 Jokes aside (even though they are a dapper crew), what they can explain is their quest for really delicious soda.
It all started with Austin. He was making ginger beer and kombucha at home, and wishing there were more options for natural and even organic sodas.
"I was sitting on the idea for a long time," he says. "Hallie kept saying to me, 'Just start it. Just do it.'"
And so they did. Wisco Pop launched just over a year ago at the Kickapoo Country Fair in Viroqua. The response has been amazing, and rightly so.
"People at first are all, 'Craft brewed soda?'," Austin says. "But then they taste it and are like, 'Oh! We get it now! Craft brewed soda!'"
"This is what soda is supposed to be. It's the way it used to be," Zac continues. "No chemicals, just good ingredients."
They stand by their motto: "Keepin' it real. No processed corn, no artificial flavors. Just fresh fruit juice, pure honey, genuine spices and herbs for a real brew."
Take their Cherry Bomb soda, for example. They whisked me across the kitchen to take a whiff of the kettle brewing for this batch. (Below, much lower-quality photos, by Aryn Henning Nichols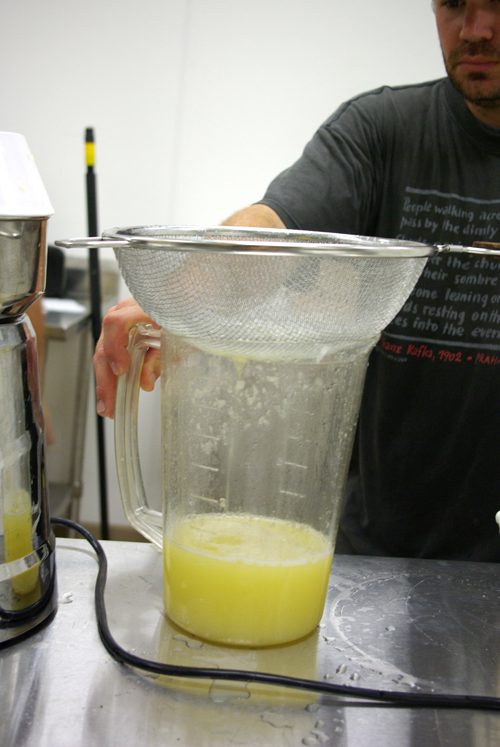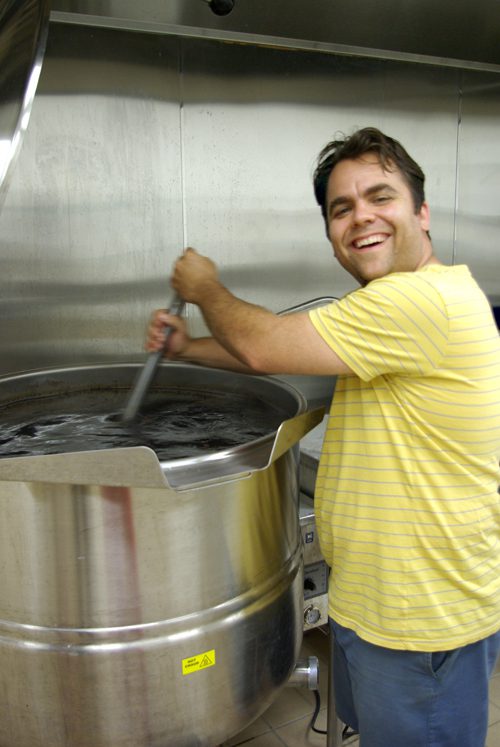 "You really have to get your face in there," Austin says as I lean in for a sniff. "Can you guess what's in it?"
"Hmmm…something I cook with," I muse.
"You're on the right track," sings Hallie.
"I can't quite place it…"
"It's probably the vanilla." Zac interjects.
"No, that's not it…"
"Cinnamon?"
"Yes!"
Each flavor – they currently have three: ginger, cherry bomb, and root beer – is filled with complex flavors that keep you guessing, "What's in there?"
"Comparing it to craft beer is a good analogy," Zac says. "We spend a lot of time making sure it's just right."
The root beer was recently released and is Austin's Sistine Chapel, although like an artist, he's his own biggest critic.
"Ask Austin how long it took him to 'perfect' the root beer," Zac says with a smile.
"A while," Austin replies. "I don't know if it will ever be perfect."
It's pretty darn delicious though. Not too sweet, with hints of maple syrup – local, of course. That is just one of the ingredients keeping the root beer subtly different with each batch. If the syrup's different, so's the soda. Same goes for the local honey in the oh-so-delicious ginger brew. Following that ever-changing notion, in the future Wisco Pop hopes to release special seasonal brews that will highlight special flavors or fruits.
Even though they're obviously a happy little a Wisco Pop family, they're business partners as well. Austin is the head crafter and develops those new brews – they're working on a cola recipe now! – then Zac and Austin head up production together. Zac follows through on details such as ordering supplies and building useful things. "He's our mathematician," Austin jokes. And Hallie is the manager, bookkeeper, and customer contact person. All three work together on sales.
On top of that, Hallie works at Kickapoo Coffee and Zac runs Heartbeet Family Farm – along with a brick-oven-on-wheels pizza business called Homegrown Pizza – with his wife, Sara, and four-year-old daughter, Noa. Austin holds down the Wisco Pop and daddy front – he and Hallie have three kids: 11-year-old Alden, two-year-old Fern, and newborn Otis.
It's this combination of family, business, community and good taste that brings it all together. In a time when soda gets a bad rap – commercial soda is filled with high fructose corn syrup and preservatives – Wisco Pop is out to bring back the charm and integrity what was once a very real craft. As they like to say: "Wisco Pop makes it okay to drink soda again. So welcome back old friend, welcome to…craft brewed soda."
—————–
Aryn Henning Nichols is amazed she failed to use any bubble puns in the story. Guess she'll have to save them for the story on carbonation! She wants to be part of the Wisco Pop! family 'cause they're so fun, and also because she'd like to have a lifetime supply of ginger soda. Yum.
Luckily, Wisco Pop! is making the great soda search a whole lot easier for the rest of us. You can find it in the Driftless Region here:
Driftless Cafe
Brew Dog
Rooted Spoon
The Root Note (La Crosse)
Viroqua Food Co-op
Plus multiple locations in Madison and Milwaukee. See www.wiscopopsoda.com or Wisco Pop! on Facebook for details.
Update: Wisco Pop held a Kickstarter fundraiser in December of 2013 to move on to bottling their delicious brews for the masses. They'll be available EVEN MORE locations soon. Hooray!