"Slow Hustle: Life as an entrepreneur is about making both slowness and hustle a priority. Get good at both. Efficient at both. Talented at both. Obsessed with both." – Peter Awad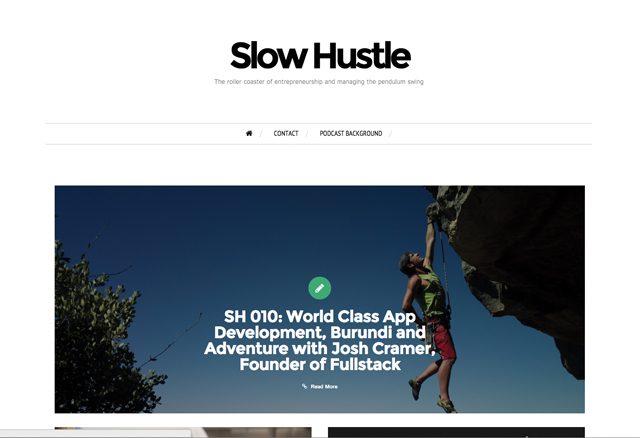 Introduction/Interview by Aryn Henning Nichols • Photos courtesy Peter Awad • Originally posted in the Spring 2015 Inspire(d)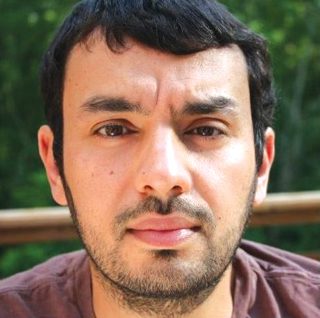 Peter Awad is a man of mystery. At least, it might appear that way to the casual observer. He and his wife, Melissa, live with their four children in little Decorah, Iowa, yet every day, Peter does business with folks across the world. What's the business? High-end/high-performance car parts – sold on the Internet – through his 15-year-old company, Import Auto Performance. That would be enough to keep anyone super busy, but Peter was also a founding partner in the blogging venture, GoodBlogs – a community blogging software that "combines the innovation of crowd-sourced content with the power of content marketing." Throw in a fourth child, all while he and his family set off on a 10 month adventure across the country, a little sleep here and there, and what's the goal? That's the hard part – exploring the buzz phrase that's on everyone's lips, but no one knows how to manage: the life/work balance.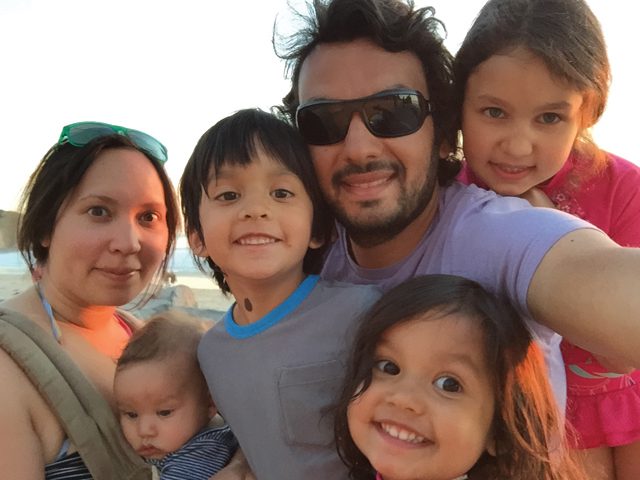 Peter with his amazingly beautiful family (from left): wife, Melissa, baby Ayers, Summit, Brighton, and Wyndsor.
————————————–
To simultaneously counter AND add to that struggle, Peter recently launched yet another company – a super cool podcast called Slow Hustle – that chronicles life as an entrepreneur.
"Business is hard. It's fun, exciting, crazy and also stressful, depressing, debilitating. It's the ultimate of roller coasters," he writes at slowhustle.com. "After talking with dozens and dozens of entrepreneurs, I realized I am not the only one feeling these extreme emotions. They are actually universal and seemingly part of the entrepreneurs' handbook (which doesn't exist)."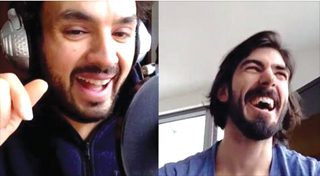 Peter interviews entrepreneurs from all over – the list includes people like Mendel Kurland, evangelist at Godaddy; Willie Morris from Faithbox (pictured at right); and Rand Fishkin, founder of SEO company, Moz. The fun, funny, and motivating conversations cut to the core of those roller coaster emotions, highlighting what has worked and what hasn't for these business-owners. Peter's hope is that the podcast will help others with their own struggles as entrepreneurs, salespeople, household managers, etc. Because life is short, and choosing to be your own boss means you're in control of it. But take it from Peter – sometimes you just gotta slow your hustle.
Check out and subscribe to the Slow Hustle podcast at slowhustle.com.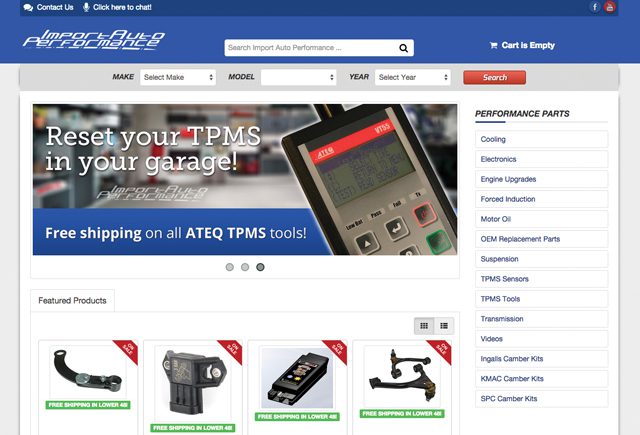 Other links:
iapdirect.com
www.goodblogs.com
——————
THE BASICS:
——————-
Name: Peter Awad
Age: 34
Business: Slow Hustle/Import Auto Performance/GoodBlogs
Years in Business: 15 Years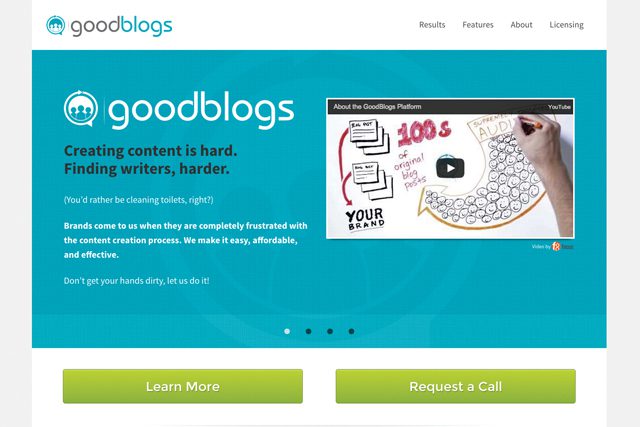 Tell us about the "leap" moment. When/how did you decide to jump in and become your own boss?
It happened by accident while in College. I was studying to be a Mechanical Engineer, working at an engineering internship and in my spare time started selling auto parts online out of my bedroom. I didn't have any money so I would sell products and then have them rush shipped to me so I could ship them to my customers. It was one heck of a way to build up some funds so I could hold an actual inventory. Stressful but necessary.
What's the best thing about being your own boss?
Having seemingly unlimited options of how to create value and increase revenue for your company and family.
How about the worst?
Having seemingly unlimited options of how to create value and increase revenue for your company and family. You read that right and it's not a typo. The biggest pro is also the biggest con. Sometimes its tough to stay focused because of it. Sometimes it's amazingly stressful. If you have the skin for it, it can also be amazingly fulfilling and rewarding.
Was there ever a hurdle where you just thought, "I can't do this?" How did you overcome it?
Quite often. The key is having clarity and to do so, it's a must to remove emotions from the scenario. Clarity paired with taking time to step back to see the bigger picture will allow you to come up with creative ways to overcome huge obstacles. The bonus? Big obstacles commonly allow for growth and innovation. You'll hear this as a business owner (or prospective owner) and think "that's baloney" but it's the truth. Our darkest days are when we are forced to think more creatively than we ever have to when it's easy peasy.
Any mentors/role models you look to/have looked to?
Lots. Without mentors (who have all become good friends) I'd have a difficult time gaining a different perspective. It's important to have mentors in all walks of life: Younger, Older, different industries, etc. Creative ideas and solutions come from those you least expect because they don't have the industry baggage you do. They say "why not?" when you say "no way. that's not possible."
What's the one thing you wish you had known before you started?
Sheesh. Where do I begin? How about: Entrepreneurship is manic-depressive. It's ubiquitous. If you find an Entrepreneur that says his days are always even keel, have him call me. We'll bottle his secret sauce and retire.
Some days you'll feel like you are crushing it. Everything is going right and falling in to place perfectly. The next day the business feels like it's crushing you. Could be back-to-back days, weeks or months. Either way, it happens and you simply find ways to deal with it best.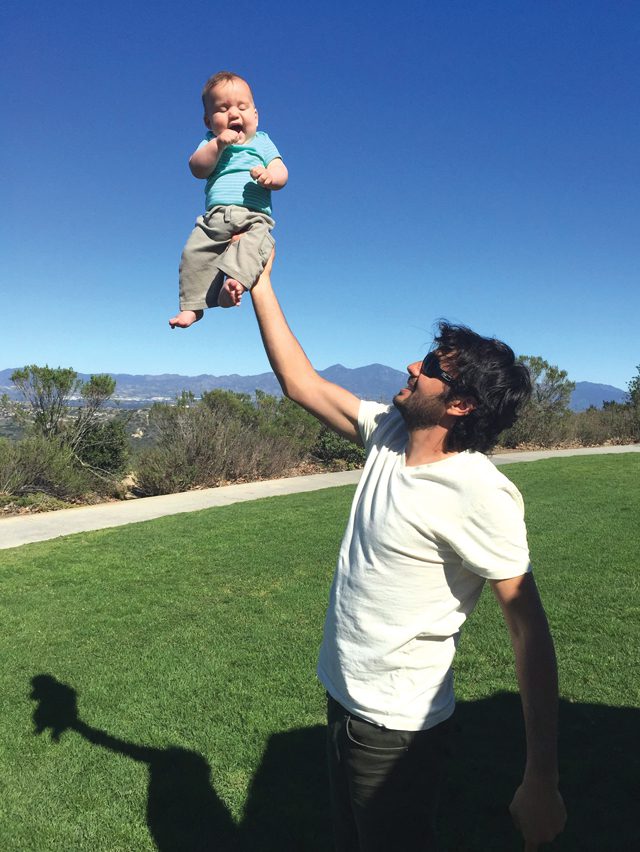 How do you manage your life/work balance?
I've decided it doesn't exist. Work is part of life and life is part of work. The best ways to manage is to have clear guidelines that you follow. For example: Knowing that once you leave work, you put your phone in airplane mode from dinnertime until the kids go to bed. That way you'll have undisturbed quality time with the family. Or taking a long lunch and enjoying a nice lunch, walk and/or book. Will you succeed every time? Absolutely, not. All you can do is put systems in place and have accountability partners that can help to keep you on track.
What keeps you inspired? Any quotes that keep you going?
Freedom from cubicles. Flexible hours. Watching my kids grow up and wanting to spend as much time as I can with them. Solving problems others haven't solved before. Creating, innovating and helping others do the same.
"Things may come to those who wait, but only the things left by those who hustle."
–Abraham Lincoln
 ———————————
We're excited to be hosting a new, regular Q&A section in Inspire(d): Sum of Your Business, featuring entrepreneurs in the Driftless Region. Our readers have asked to learn more about people who have started their own businesses, how they've done, and how they've done it! We thought that sounded like a great idea. Who knows – maybe you'll even be Inspire(d) to create a business yourself!