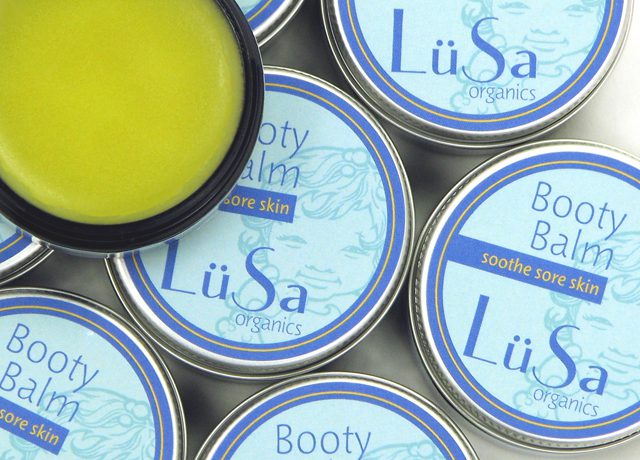 Rachel Wolf, LüSa Organics founder
By Sara Friedl-Putnam • Photos courtesy LüSa Organics
Originally published in Fall 2015 Inspire(d)
Rachel Wolf has been called many things – "rock star," the "bee's knees," "genius," and, yes, even "master of all things natural and pure."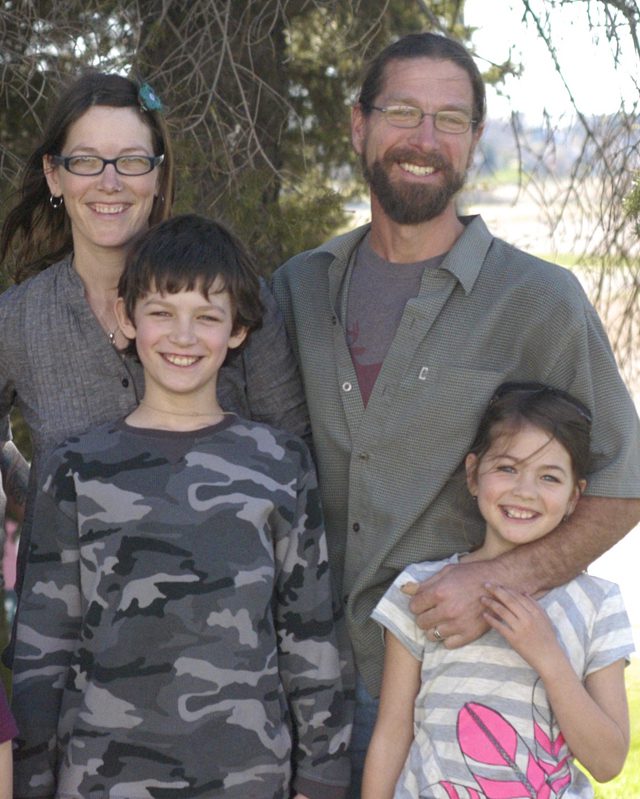 As the owner and founder of LüSa Organics – a Viroqua, Wisconsin-based body care product company that she runs with her husband, Pete – she could easily let such lofty praise go to her head. Instead, Rachel keeps it real when describing herself. "I'm a writer, a mother, a homeschooler, an herbalist, a homesteader, and an all-around crafty lady," she says with a laugh.
She also happens to be a firm proponent of the pursuit of happiness.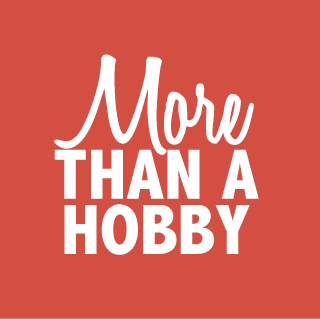 "Life is supposed to be fun," says Rachel, a former environmental educator who cooked up her first batch of soap (unscented honey oatmeal) with a group of friends in 1997. "You can choose the safe path, but if there is something that speaks to your heart, it's always worth taking a risk to pursue it."
And she has the life experience to prove it. Rachel was pregnant with her second child in 2006 when she and her husband moved from Baraboo, Wisconsin, to Viroqua to focus their energy on raising their children – son Sage and the then not-yet-arrived daughter Lupine – and on growing LüSa Organics, which was operating under two names, Queen Bee's Earthly Delights and Baby Moon. "Pete quit his job as a solar system electrician, so we took an enormous leap trusting that the net would catch us," she says. "But it felt right – it felt like the net would be there – and it was. We have never regretted taking that leap."

Today LüSa Organics offers a full line of handcrafted body care products – including soaps, balms, exfoliants, moisturizers, and sugar scrubs that smell – and feel – great. Even better? All LüSa products are made from ingredients that are organic and/or sourced locally; all its fragrances are created from essential oils (lavender, patchouli, peppermint, eucalyptus, and citronella, to name just a few); and all its coloring comes from natural pigments, herbs, and clay. The sunflower oil used in LüSa soaps (22 varieties and counting) even hails from an organic farm just down the road.
"Our products are of consistently high quality because we never compromise on ingredients or techniques," says Rachel, whose own favorite essential oil derives from calendula, a plant with a long history of use as a healing herb. "Our customers want to know what the products are made of, how they work, and who's making them. That's part of the reason I write my 'Clean' blog – I want to be trusted by our customers and transparent in our business operations."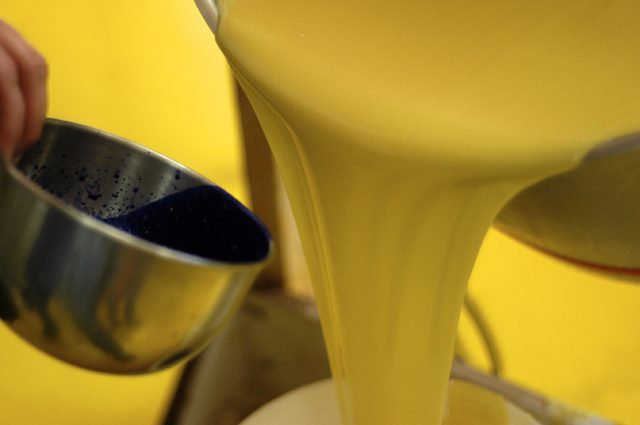 In the blog, she invites readers into her family's daily lives. Read through the entries­ – which date back to 2008 – and you'll learn, for starters, how Lupine makes jam, Sage taps a maple tree, and Rachel herself perfects peaceful parenting. (Some of her basic tenets? Forgive, accept, and love yourself). This refreshing transparency – as well as her company's unwavering commitment to quality – are big reasons why LüSa has generated such a passionate customer base worldwide. Word of mouth has landed many of its products – like its bestselling, cloth-diaper-safe Booty Balm and Baby Wipe Juice – on the shelves of retailers in most states and even as far away as Australia.
And while LüSa Organics continues to grow in product sales and reputation, don't think for a minute Rachel is content to rest on her laurels. To the contrary, she is constantly dreaming up, tinkering with, and testing potential new additions to the LüSa product line. "I've always been intrigued by the chemical alchemy of turning simple, safe ingredients into warm, luxurious body care products," she says. "It's satisfying, and somewhat thrilling, to know we can create something new with not much more than a good idea, a few quality ingredients, and our bare hands."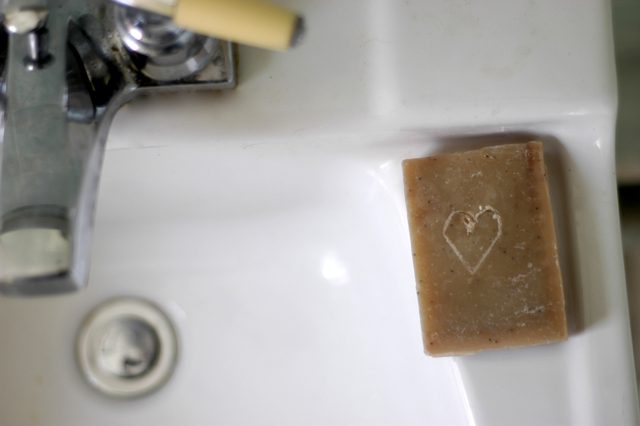 LüSa Organics products are available in stores throughout Wisconsin, Minnesota, and (now) Iowa as well as online at www.lusaorganics.com. Each year the company donates 10 percent of its profits to organizations generating positive global change, like Sow the Seeds, Heifer International, and the La Leche League. If you visit the LüSa website, be sure to also take a peek at Rachel's engaging blog, "Clean."