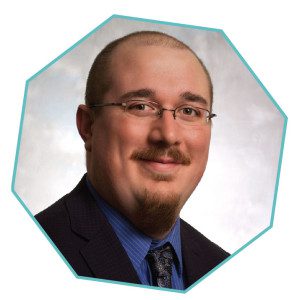 "I've always been a big believer in supporting good people doing good things," says Winona radio personality, Paul Lundquist.
Paul landed in Winona, Minnesota, 10 years ago. At that time, he was hosting a morning radio show with "pretty much no promo budget," and looking to grow its popularity. So he offered to host things around the community – pageants, contests, fundraising events – and served on area committees. He was "giving back" in every sense of the word, and as a bonus, networking, promoting his show, and meeting folks in the community.
"I had time and a unique set of skills: I'm able to stand in front of large groups of people and not really care," he says of his total lack of stage fright. "I was broke – I never could cut big checks… but I still wanted to support cool things happening in Winona."
Indeed, Winona, population 27,546, is home to a lot of cool things. From Midwest Music Fest to the Great River Shakespeare Festival to Boats and Bluegrass to Frozen River Film Festival…and that's just a handful on the list.
"I love living in Winona – when you say you want to do something, people want to support it. They don't say, 'No way can that happen.' They say, 'Okay, how can we help?' Paul says. "We have a small town, but we can do things, have things, have experiences because we support each other."
In addition to acting as host for many local events, Paul volunteers for Big Brothers, Big Sisters, and Boy Scouts.
"I don't necessarily agree with all their politics, but Boy Scouts sure had a huge influence on my life," he says. "I attribute a lot of who I am to my amazing scoutmaster, Gene Klug."
Paul grew up in Selby, South Dakota – a tiny town of 700 people. He spouts off the tenets of Boy Scouts without pause: trustworthy, loyal, helpful, friendly, courteous, kind, obedient, cheerful, thrifty, brave, clean, and reverent.
"Gene taught me leadership, volunteerism… he taught me about appreciating not necessarily being the star all the time, but seeing pride in helping others," he says.
Paul and his wife are expecting their first child in January 2016 – a son – and Paul hopes that one day he, too, will meet his own "Gene Klug." In the meantime, "I'm going to help create a community I want my son to grow up in," he says.
In addition to radio work, Paul is a realtor. One would think someone with two jobs is too busy, but he makes it work. His tips for doing the same? Working volunteering into your day job – i.e. networking your radio show while hosting an event – is a good place to start. But, most importantly: find something you like to do. "You're not going to do it if you're not passionate about it."
Next?
"Just ask. Go up and say, 'How'd you get into this?' Go to the event. Say, 'What can I do to help?'" he says. "There's a volunteer opportunity for everyone. The local Humane Society here is looking for people to come in and play with kittens. You can literally volunteer your time to go play with kittens."
"Another group is looking for people to volunteer two hours a week to deliver sandwiches to folks who can't get out of the house. That's bringing food – LIFE – to people. How cool is that?! Two hours a week."
Continuing, it's clear he has the passionate part down pat.
"You need to be one Gene Klug in a town of 700 people. Give one smart-mouthed kid a chance to make a difference. You don't need to head up a big organization. You don't need to cure a disease. Helping people can be as simple as bringing them a sandwich. Playing with kittens." – by Aryn H. Nichols