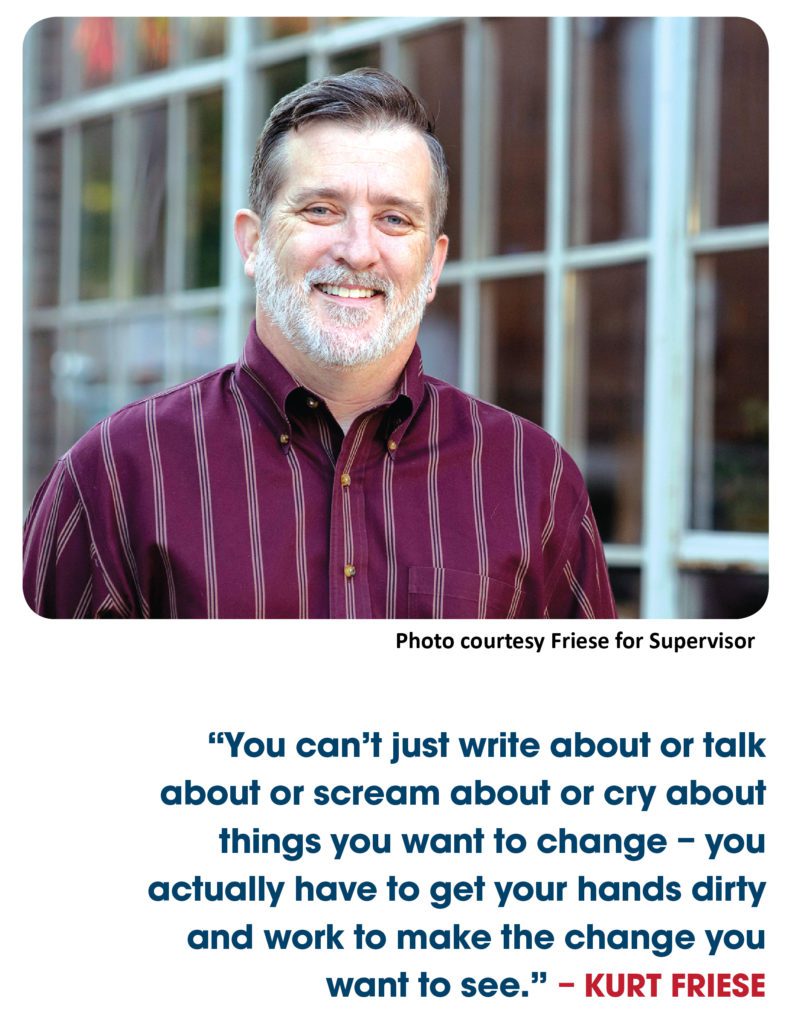 Kurt Friese
Iowa City activist, writer, and restaurateur Kurt Friese got his first taste of politics (literally!) when he was a mere eight years old.
"My older sister dragooned me into licking envelopes for George McGovern, the 1972 Democratic Presidential candidate," he says with a laugh.
McGovern may not have won the election, but Friese most certainly caught the political bug. He went on to study political science (and photography) at Coe College in Cedar Rapids and, in 1984, caucused enthusiastically for former U.S. Senator John Glenn's presidential campaign. After decades of supporting other candidates for political office, he decided to throw his own hat into the ring in November 2015 when he announced his candidacy for one of five seats on the Johnson County Board of Supervisors.
The lawmaking body of the county, the Board of Supervisors meets weekly year-round in Iowa City (the county seat) and has a wide range of duties, from approving the budget proposals of county offices and levying property tax to managing all county buildings and grounds and establishing building zones for unincorporated areas of the county.
"I'm concerned about many issues, but my main motivation for running for supervisor now is that the county's decennial [ten-year] land use plan will be changed or renewed in 2018," says Friese, who advanced in the June primaries by just a few hundred votes. "Our current land use plan allows for pouring far too much concrete on farm land, and it's hard to grow local food from concrete."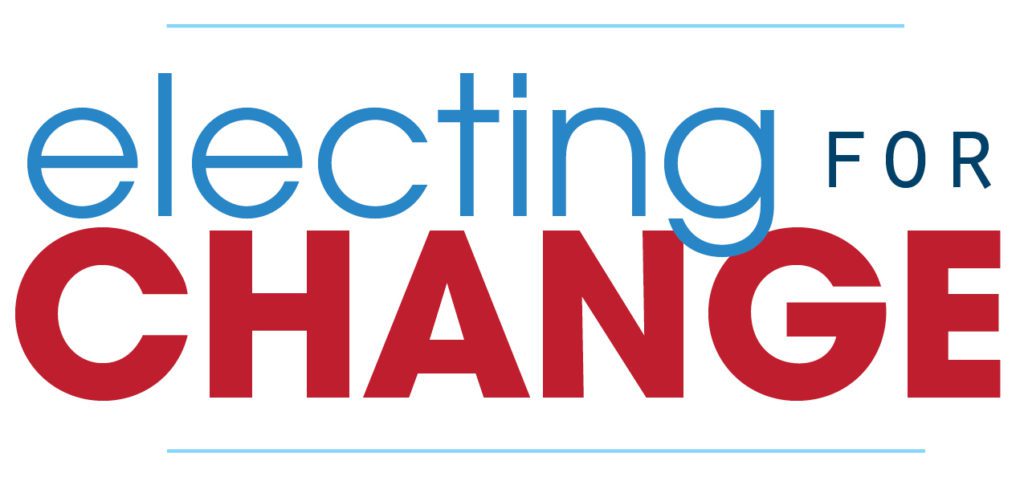 A talented chef who honed his cooking skills at the New England Culinary Institute, Friese has long been one of Iowa City's most vocal advocates of local, sustainable agriculture. In 1996, he and his wife, Kim, opened the popular tapas restaurant and wine bar Devotay, named after their son, Devon (who now manages the restaurant's bar), and daughter, Taylor. The intimate eatery has served globally inspired dishes prepared from locally sourced sustainable foods from the start. "Very few other restaurants in the area were even talking about using local, organic, sustainable foods in the mid-1990s," Friese recalls. "Fewer still were actually partnering with local organic farmers."
It proved a winning combination, and in 2006 Friese took the entrepreneurial plunge once again when he launched the quarterly magazine "Edible Iowa River Valley" to promote (you guessed it!) the area's best sustainably produced food and drink. Also an avid proponent of "slow food" – which he describes as "food raised with care, prepared with passion, and served with love" – Friese joined the national board of Slow Food USA in 1999 and spearheaded Slow Food Iowa City, which helped build a 12,000-square-foot garden and orchard at a local high school.
As he takes his fight for local organic food and regenerative land use to the ballot box, Friese admits he has been surprised by how well his candidacy has been received throughout Iowa City and the rest of Johnson County. "I thought people might question why a chef was running for political office," he says, "but those I have met have been pretty excited about it."
And that's an encouraging sign for Friese, who, despite a career spent educating others through palate and print, recognizes that politics is the ultimate way to effect positive change. "You can't just write about or talk about or scream about or cry about things you want to change – you actually have to get your hands dirty and work to make the change you want to see," he says. "There are policies in the way of making this place the way I and so many others think it should be, and I'm ready to do something to change that."