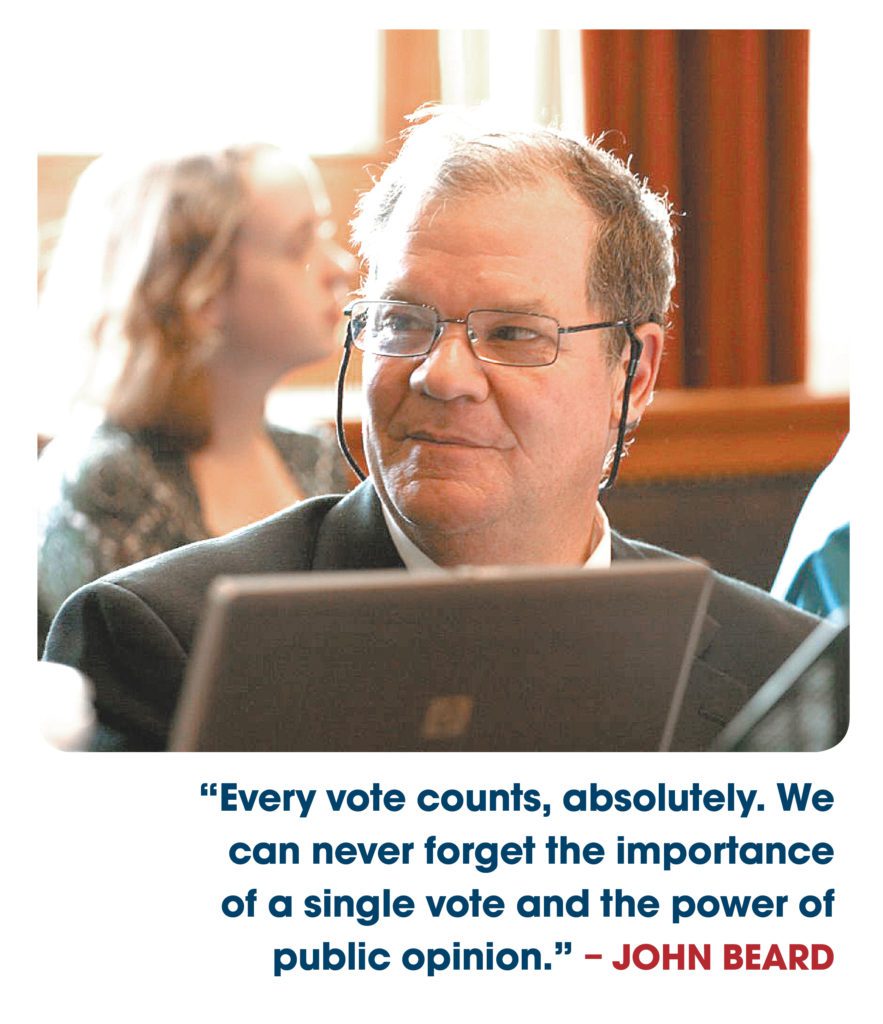 John Beard
If anyone can attest to the power of a single vote, it's Decorah-based welder John Beard.
Four years ago, Beard, who currently sits on the Winneshiek County Board of Supervisors, lost a hotly contested race for the District 28 Seat in the Iowa State Senate by a razor-thin margin – just 17 votes out of more than 29,000 cast separated him from the eventual victor, Michael Breitbach of Strawberry Point.
"Every vote counts, absolutely," he says, reflecting on that outcome. "We can never forget the importance of a single vote and the power of public opinion."
Beard, a Decorah native who spent much of his childhood in New Jersey, grew up discussing politics over the family dinner table. But it wasn't until 2002 – when Decorah was embroiled in a heated debate over whether to renovate or tear down its historic East Side School­ – that he mounted his first political campaign. While he lost his bid for a seat on the local school board that year, he emerged from the experience convinced that he had contributed positively to the public discourse.
"I really tried to help people think and act more respectfully, and I was given recognition for that from both sides," says Beard. "That, coupled with a great experience serving as president of Winneshiek Pheasants Forever, made me believe that I could have a positive effect in public office if given a chance."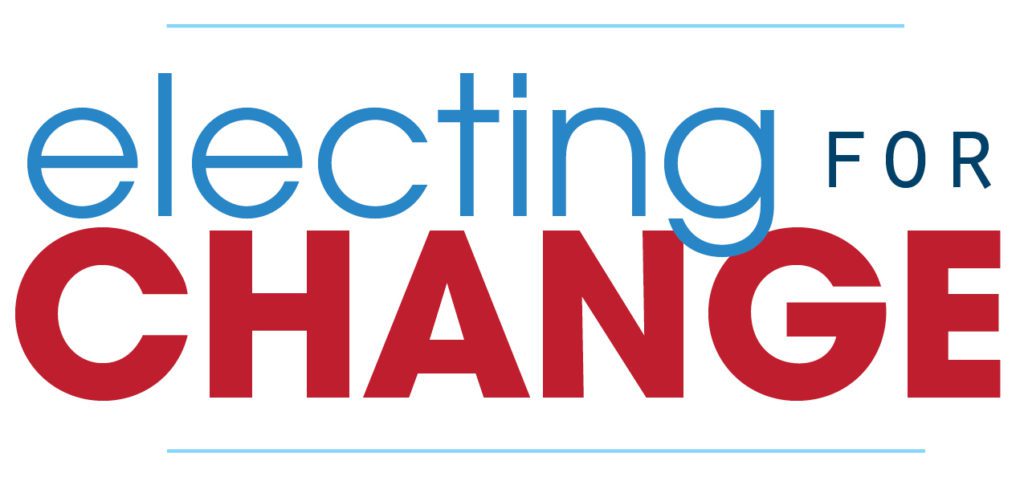 Area voters gave him that chance in 2008, when they elected him to serve a two-year term in the Iowa House of Representatives. Beard worked hard to cultivate positive relationships with peers in both parties but nonetheless lost his bid for reelection two years later. "I was definitely hoping to build on those relationships to do more," he says. "We have a great democratic process, but that process does require cooperation, compromise, and respect for one another in order to function at its best."
In 2014, Beard threw his hat into the ring yet again, this time landing a four-year seat on the five-person Winneshiek County Board of Supervisors, the county's policy-making body. "We have a function in all aspects of county government and entities that work with county government," he says, likening the work to running a big business. "We oversee the budget for things like secondary roads and public health, respond to our constituents' concerns, and plan proactively to ensure that our transportation and utilities are adequate, that our green areas are protected."
It's work he thoroughly enjoys.
"What I find so refreshing about working with this group is that there is not even a whiff of partisanship in the board room, "says Beard, the District One representative to the board, which meets Monday mornings year-round. "We have spirited disagreements about things, but they are not along political or ideological lines, and in the end we always get something done, and almost always with a unanimous vote."
Ask Beard what he loves most about Winneshiek County, and he's unable to cite just one thing. It's spending time with his family, including his wife, RoJene; his son, Chance; and his siblings, Daniel and Barbara. It's exploring the area's bountiful natural beauty, including the Upper Iowa River and the surrounding bluffs. And it's learning from the area's residents ­– in other words, his constituents. "I have traveled throughout the United States, and I have found that some of the best read and most cosmopolitan people live here," he says. "There's an open-mindedness, a healthy intellectual curiosity, and I am very much drawn to that."