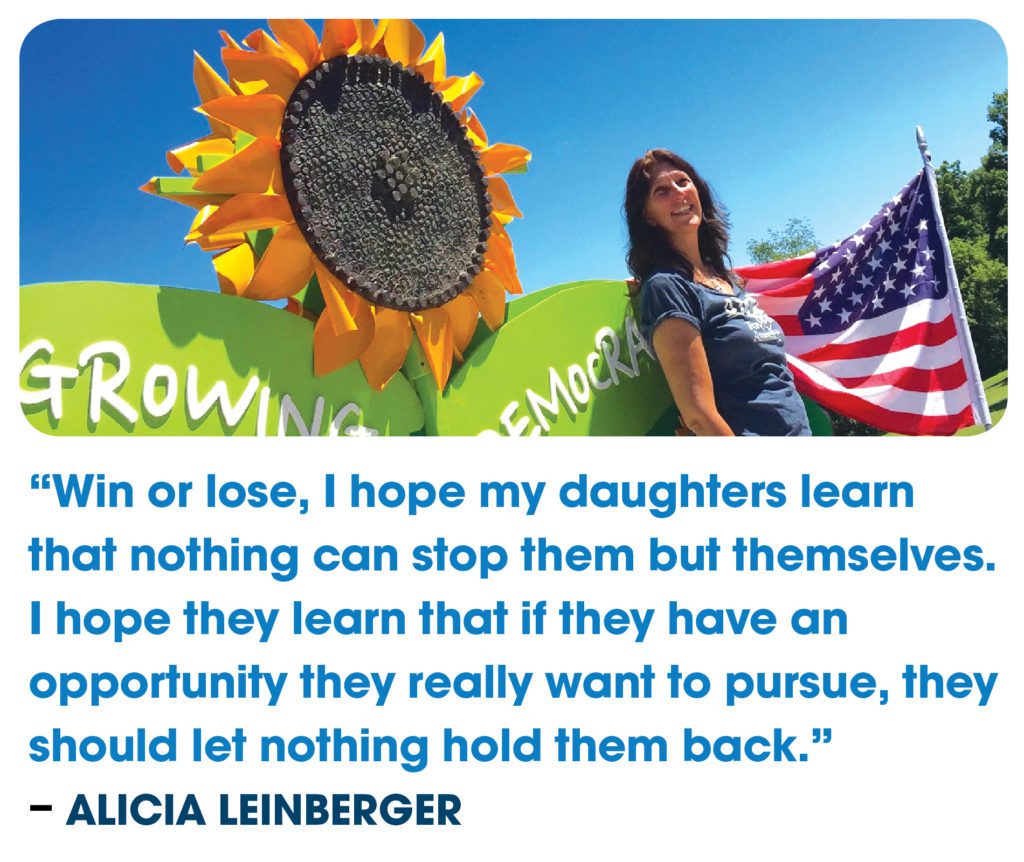 Alicia Leinberger
The words – uttered on public radio the fall of 2015 – stopped Alicia Leinberger in her tracks.
They also changed the trajectory of her life.
"A Bernie Sanders supporter was talking about how the campaign was all about creating a political revolution," recalls Leinberger, founder of Ethos Green Power, a renewable energy business in Viroqua, Wisconsin. "When she said that, I was like, 'Wait! What?! Someone actually said that out loud?' Those words set me on fire."
Leinberger immediately threw herself into the local Sanders campaign, joining a couple dozen other tireless supporters who canvassed door-to-door in Viroqua to educate voters about the Vermont Senator's platform. Their efforts met with success last April, when Sanders tallied more votes than rival Hillary Clinton both in Viroqua and statewide in the Wisconsin primary.
"It felt great," says Leinberger, who attended the Democratic National Convention in Philadelphia in July as a Sanders delegate. "But then my thoughts turned to, 'Now what?'"
She didn't have to ponder that question very long. Soon members of the local Democratic Party were knocking on her door, asking if she would run for the 96th District Seat in the Wisconsin State Assembly.
Leinberger, a single mom who has never held elected office, carefully considered their pitch, consulting both her parents and her daughters (Maiela, 13, and Zirelia, 11) before announcing her candidacy in May.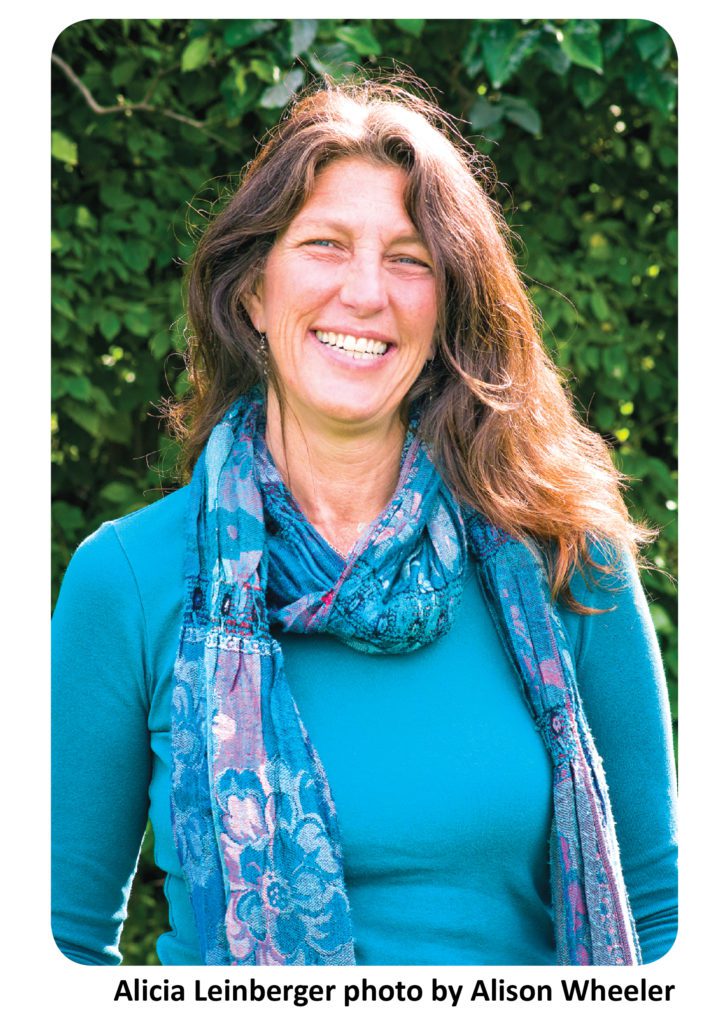 If elected this November, she will take her seat in early January, when the assembly convenes for the 2017–18 legislative session. Leinberger sounds poised to hit the ground running in Madison, where her responsibilities would involve working on Wisconsin's state budget and other legislative matters, serving on standing committees, and, of course, handling constituent matters back home.
"Win or lose, I hope my daughters learn that nothing can stop them but themselves," she says of her decision to run for office. "I hope they learn that if they have an opportunity they really want to pursue, they should let nothing hold them back."
Leinberger has lived her life by that credo. A native of Cedarburg, Wisconsin, she moved to El Salvador with the Peace Corps in 1994 to teach sustainable agriculture to coffee farmers after earning a degree in conservation biology from the University of Wisconsin–Madison. Three years later, Leinberger returned to Madison to advance the fair trade movement in the Midwest. She worked first with coffee farmers, then with dairy farmers, before cofounding Seventh Generation Energy Systems – which promoted renewable, clean energy – in 2002.
In 2007 Leinberger moved to Viroqua, lured by the fresh water, clean air, and overall beauty of the Driftless Region, as well as her desire to enroll her daughters in Pleasant Ridge Waldorf School. Three years ago, she opened the doors of Ethos Green Power, a small business that offers opportunities to buy, build, and sell green power. "The two best ways to effect positive change are through business and through politics," says Leinberger. "I don't have a problem taking a risk if I believe in something."
Certainly entering politics at a time when many Americans feel disenfranchised from the political process could be considered a risky proposition. But Leinberger has been inspired by "learning what the people of the 96th District hold most dear" and hopes she gets the opportunity to communicate what she has learned when the assembly convenes in Madison next January.
"I've always had a strong belief in the democratic process, in putting the best parts of ourselves – and the best interests of the people – first," she says. "The only way to make the process work better is to participate."