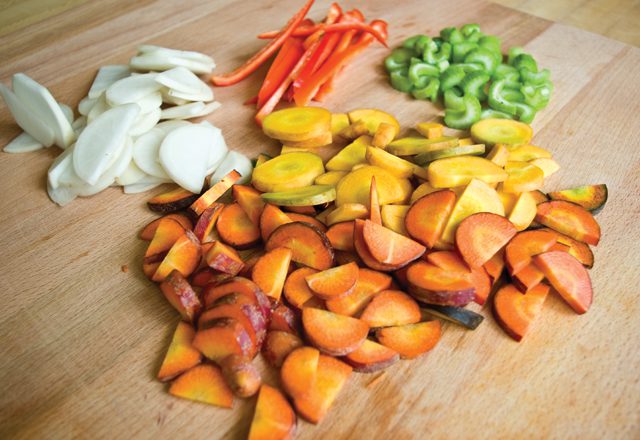 Introduction and photos by Aryn Henning Nichols • Originally published in the Winter 2014-15 Inspire(d)
In Decorah, when we think about fresh, local food, the first place that comes to mind is often the Oneota Community Co-op. Inside, there are beautiful displays of the aforementioned fresh and local food: vegetables, fruit, bread, pastries…you get the idea. But the Co-op is so much more than just a grocery store. There's the awesome hot bar (hellooo, Thursday Taste of India day!), catering options, cheese-of-the-month clubs, great beer and wine, and some pretty darn cool classes.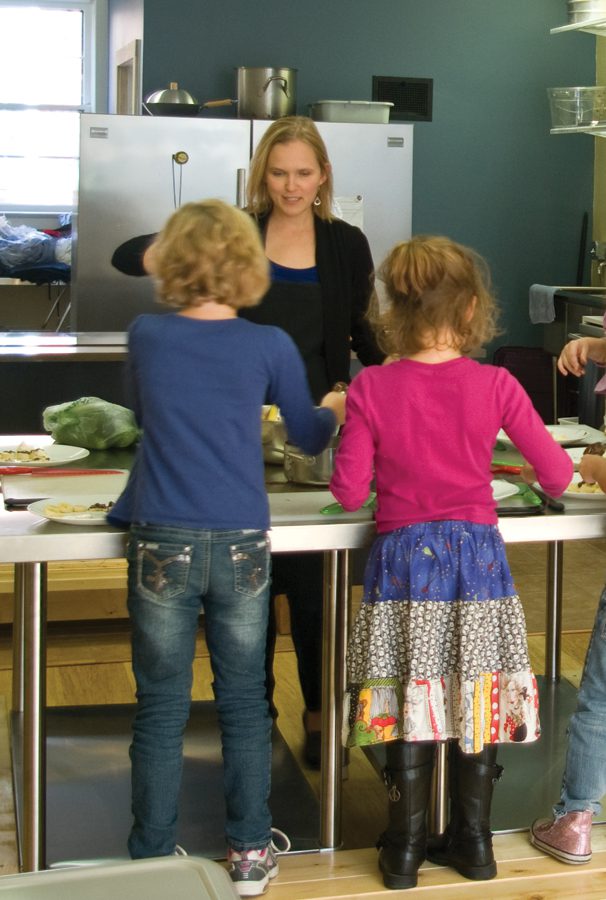 For years, the classes have been held in a small room in the basement of the Co-op – they were capped at just eight students – additionally, a few were taught off-site at schools or work places. But in late 2014, they opened a lovely, new space in the adjoining building at 310 Water Street. The new co-op kitchen classroom can accommodate up to 40 students – which is great, because attendance is on the rise, especially with fun offerings such as the Wednesday Well-kid series offered during morning late-starts in Decorah. This class, for students in kindergarten through 2nd grade, teaches the importance of breakfast, eating well balanced meals, and encourage trying new foods. Classes will be varied in theme, but will always provide breakfast, activities for students, and a walking school bus to John Cline School.
They also have E.A.T. (experience, ambiance, taste) classes that feature a local "celebrity chef" who hosts a cooking class, and a series on Mindful Eating. New class series for Fall 2015 launch September 2. See oneotacoop.com/education-events for details on these classes and more – there are so many awesome options!
Johanna Bergan, the Co-op's former education and outreach coordinator (but current teacher), is super excited when each season's new class schedule launches. As always, the programming focuses on acquainting students with whole foods and teaching skills that can transfer easily to their home kitchens. In the process, they hope attendees learn the love of making and eating good food as well!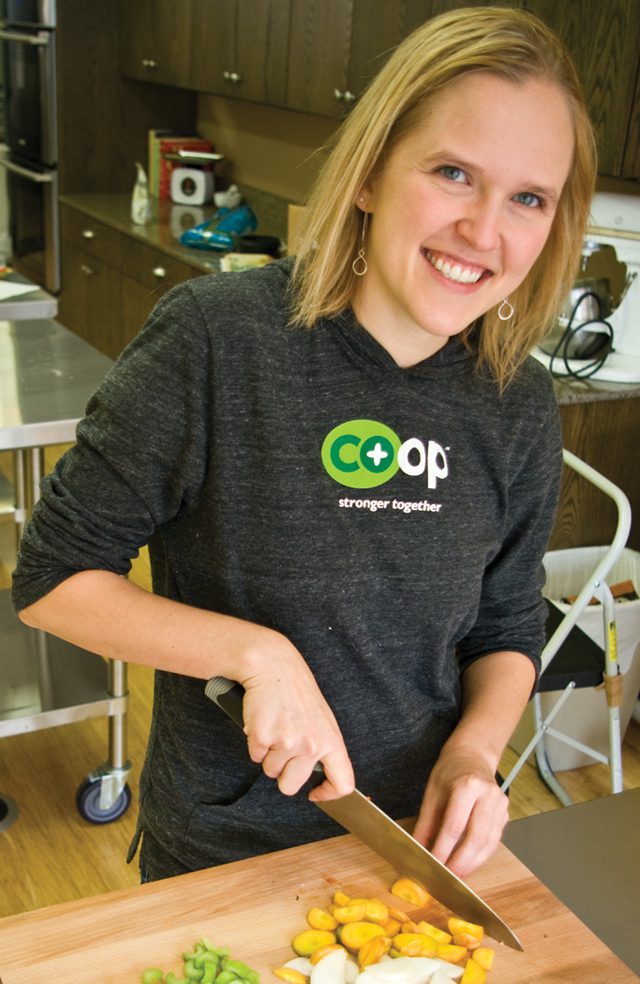 Name: Johanna Bergan
Age: 27
Restaurant or Kitchen: Co-op Kitchen Classroom
Number of Years Cooking: Teaching – four years
Formal training or live-and-learn?
Live and Learn
What's your earliest or most significant memory of cooking or being cooked for?
My earliest memories of cooking all take place in front of the 1954 stove in my parent's kitchen – the only stove I used until I graduated from Luther. We knew how old it was because a piece in the clock had been replaced with a quarter from the year it was purchased. I made apple cinnamon muffins from Betty Crocker with my little sister after school in the oven and strawberry pie and jam for 4-H projects in middle school.
Joel, my then boyfriend, made me polenta for the first time ever, in our first little apartment kitchen. He served this whole grain mush that had taken over 40 minutes to cook with a shrimp pasta sauce from the Joy of Cooking. I was sure I would hate it. I fell in love with polenta and the shrimp recipe is still marked as a favorite today. And I decided I'd marry him if he ever asked (ed note: he did).
Why did you decide to become a chef?
An interesting combination of 'A Splendid Table' podcasts, cheap produce markets, Chicago Public Library shelves of cookbooks and an immense feeling of guilt that Joel worked, went to school, AND cooked all of our food, joined together at a time that I was mostly at home with our daughter. I had little excuse not to hang out in the aisles of Whole Foods staring into other people's shopping carts, wondering "what is that stuff?" I did food like I do life – jump in feet first.
Back home in Decorah, working at the Co-op was the perfect fodder for my new love of food. I soak in recipes, from the radio, Pinterest, magazines, restaurants. This inspiration follows me into the kitchen where I try something once and tweak from there. I cook in a completely gluten free kitchen, for a family with several dietary restrictions including no dairy, eggs or peanuts, and some vegetarians. Please don't feel sorry for me! This is my ultimate food challenge and one that I relish conquering day after day after day.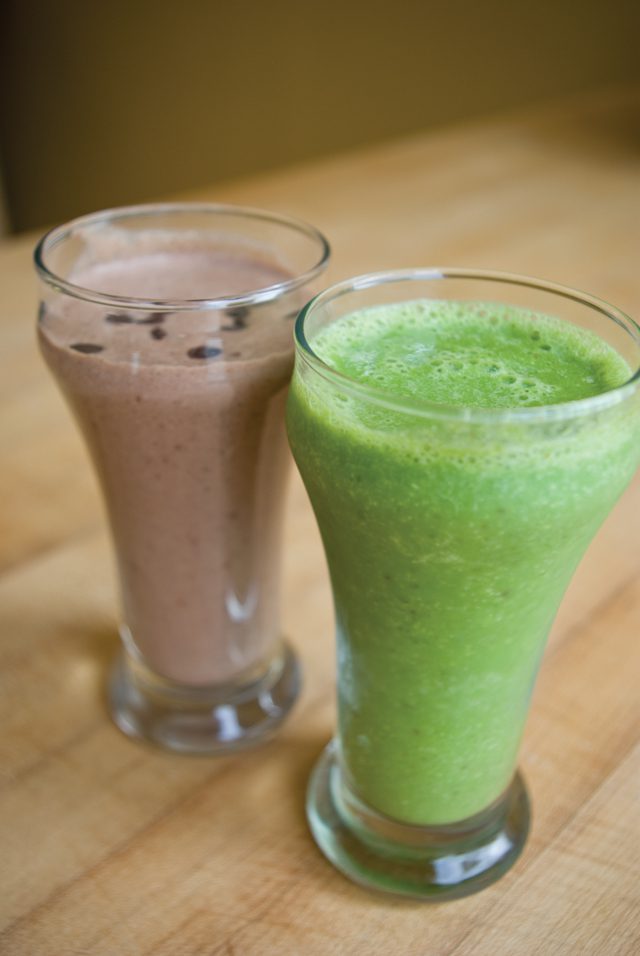 What's the best thing you've ever made?
I couldn't answer this question myself. My mother says peach pie, my daughter says her birthday cake and my husband says blackberry pie. Funny answers since I am a self-confessed, terrible baker and feel confident only on top of the oven.
Do you have any monumental food fails you'd like to share with us?
Red Velvet cake, three layers, frosting – gluten free and vegan. This cake wasn't made, it was built. Only after cutting it, topping with ice cream and serving did I find out I had used cinnamon in place of cocoa powder. Spicy!
How about secret food indulgences you don't normally talk about? Will you tell us?
Hmm… I am a practicing vegan, a carbon footprint vegan, this means I choose not to eat meat to lower my output of carbon into the environment. This is balanced by a desire to let nothing go to waste. So I eat animal products when they have become other people's waste. Feel free to invite me over after you cook the bacon and I'll pour off the fat and run home to cook my tofu burger in it! Heaven to Betsy – don't throw it out!
On another note… I love potato chips…especially Dill Pickle!
What's your favorite:
Ingredient: Garbanzo beans
Dish: Massaged Kale Salad with Tamari Dressing
Cookbook: Vegetarian Cooking for Everyone by Deborah Madison
Random (or not so random) kitchen tool: Pressure Cooker
Vegetable: Spinach
Fruit: I'd rather eat a vegetable (No joke)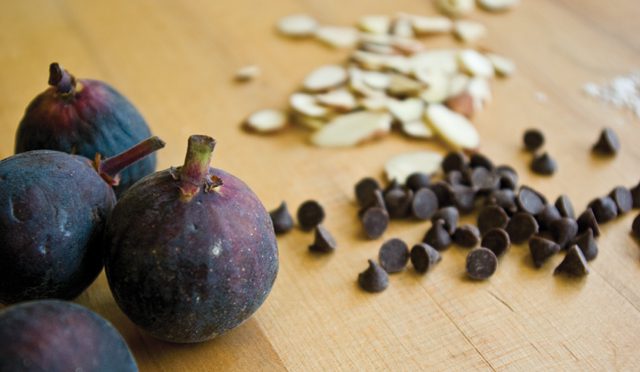 The Oneota Community Food Co-op is a cooperatively-owned grocery store – currently, there are more than 4,400 members! This is the Co-op's 51st year! They've been bringing local, organic, and sustainably-produced food and wares to the community since 1974.
Check it out! oneotocoop.com