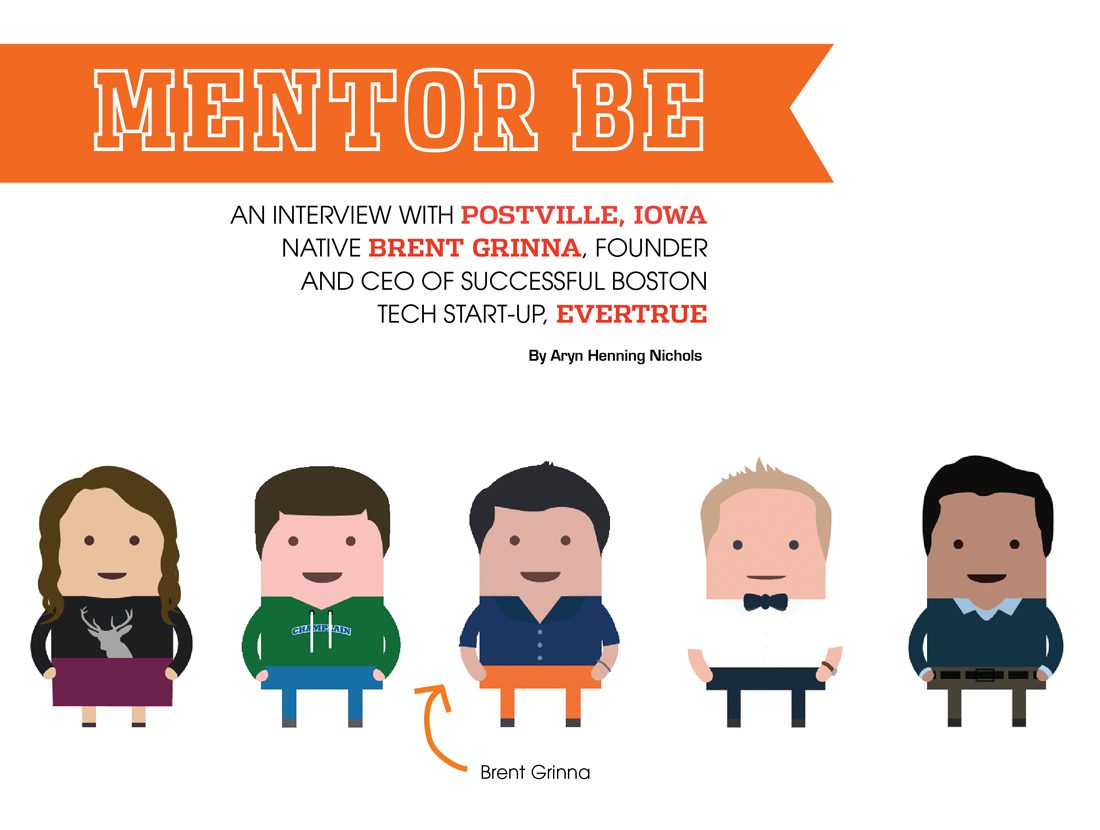 Sitting at Pike's Peak State Park in McGregor, Iowa, Brent Grinna looks outwardly comfortable in his surroundings, despite his business-casual yellow polo, flip-flops, and a tablet complete with EverTrue branding on the back.
There were folks dressed in Harley leather, others in yoga pants, and the requisite high-end hiking gear all strolling by, so to be fair: he isn't really out of place.
In reality, though, the founder and CEO of EverTrue – a Boston tech start-up that develops mobile apps to help schools connect with alumni – is right at home.
Brent graduated from high school in Postville, Iowa, in 2000. He grew up on a long gravel round just outside of tiny Frankville, Iowa (pop. 486). Summers were often spent at the River, while the rest of the year was filled with studying, sports, and farming. He, like a good Midwesterner, is genuine. He's smart, but humble.
It's a background that has created the foundation for the EverTrue business.
"The first slide in my investment presentation is a photo of me with my 4-H pigs," Brent says with a smile. "People like to know where I come from. They want to know – are you gonna quit? Are you gonna face the challenge? Where I'm from helps – investors realize I know how to work hard, and that I've come a long way."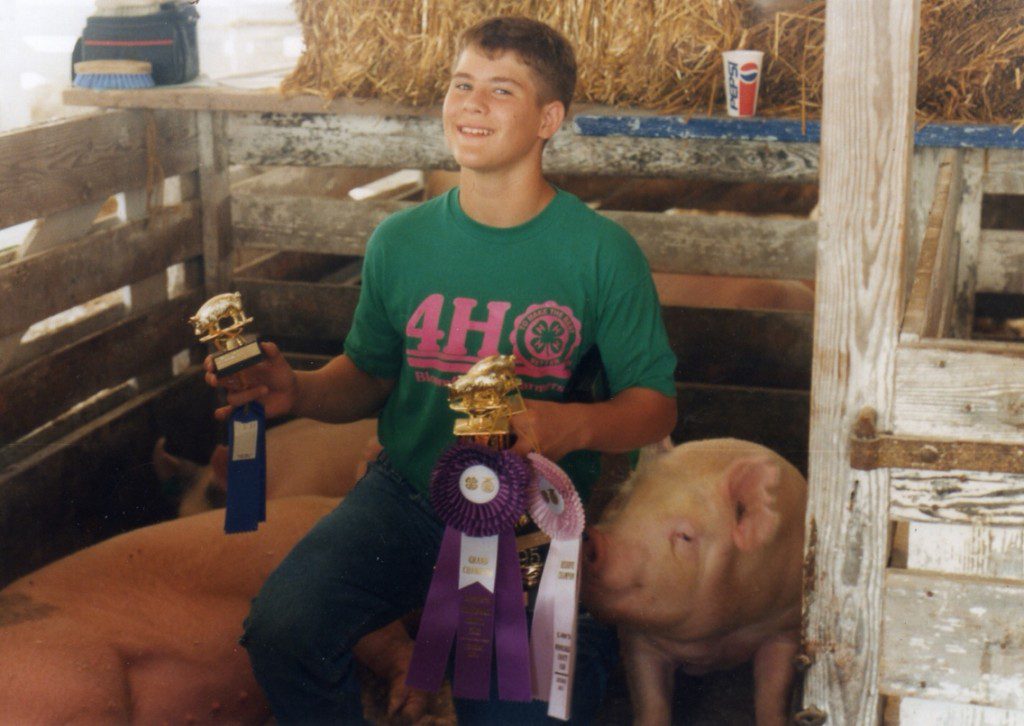 Neither of his parents had the privilege of going to college, so they encouraged their three boys – Brent being the oldest – to work hard, be smart, and plan ahead. Brent was a tremendous high school athlete, so, along with his good test scores and grades, he was recruited to play football at Ivy League Brown University.
"Brown football changed my life. And if it weren't for its financial aid and donor contributions, I wouldn't be where I am now," he says. "That's a huge reason why I want to help these non-profits with their fundraising. So that more kids like me can have these opportunities."
Brown's football program connects freshman with alumni who act as mentors and guides through their college experience.
"These people were 20 years down the road from us. They looked at resumes, helped navigate career paths," he says. "It's so hard to know what you're going to do. I didn't even know what options were out there, really."
Post-graduation, the program helped to land Brent an investment-banking job with William Blair and Company in Chicago.
He didn't know anyone in the Windy City, though, so he got involved with the Brown alumni chapter there, which led to his second job at private equity fund, Madison Dearborn Partners.
"I learned so much at both of these places. I was surrounded by brilliant people every day. And every day I was pushed beyond my comfort zone," Brent says.
So why an MBA?
"I mean, this is the stuff we'd talk about at lunch – everyone had an MBA. So I decided to apply. I was fortunate to be accepted at Harvard," he says. "The application part was really fun for me. I was able to reflect on my past, present, and future. I mean, coming from a farm, going to the East Coast… football… Chicago. I was 25 years old. I thought, 'Where do I want to go from here'?"
Between his first and second years of business school, Brent worked a summer internship in Mexico exploring a way to get his backgrounds in language, international business, and finance to work together in one career. He came back to the East Coast, uncertain that he wanted to make his home so far away from… well… home.
It was back at Harvard that Brent had the idea that would change the course of his career. He volunteered to help with his alma mater, Brown's, reunion fundraising campaign. Simple enough. Unfortunately – or, perhaps, fortunately –much of the data given to him was out-of-date and inaccurate.
"There were so many opportunities for this important process to be more efficient," he says. "These schools, these non-profit entities, they have two main avenues of income: tuition and endowments. People donate 300 billion dollars to non-profits annually. Brown has 90,000 alumni all over the world. It's extremely difficult to keep track of them. There had to be a better way."
Brent knew his idea of streamlining this process had to be mobile. For that, the timing couldn't be more perfect. It was 2009. Mobile technology was ramping up – Facebook was maturing, along with other related social media – Twitter was relatively new, LinkedIn had become the new alternative to a rolodex.
"People were living their lives on social media, but there was this disconnect. I just felt like if you could connect the dots between what alumni did in school and who and where they are now, you could better segment how to approach them," he says.
"The fundraising business hasn't changed. What's different is the amount of information available to do that kind of work," he continues. "These people need resources. Say x college has a Facebook page – certainly they do. They share a beautiful photo there. People start liking it, sharing it. But fundraisers aren't hearing them. They have people raising their hands, saying 'I love it!' But not donating yet."
Thus, EverTrue was born. The mobile application is offered as an alumni-networking platform for colleges and high schools. Customers – those schools – send their data to EverTrue, where it's put into a system to make it accurate and user-friendly. Alumni can then download the app for free to seek out mentors, reconnect with classmates, and learn more about what their fellow alums are up to. The app utilizes data from LinkedIn and Facebook. For schools, the complementary GivingTree app uses data to help connect fundraisers to donor databases.
Like Brent, EverTrue has come a long way. After just four years, the company has grown exponentially, and garnered millions of dollars in investment capital.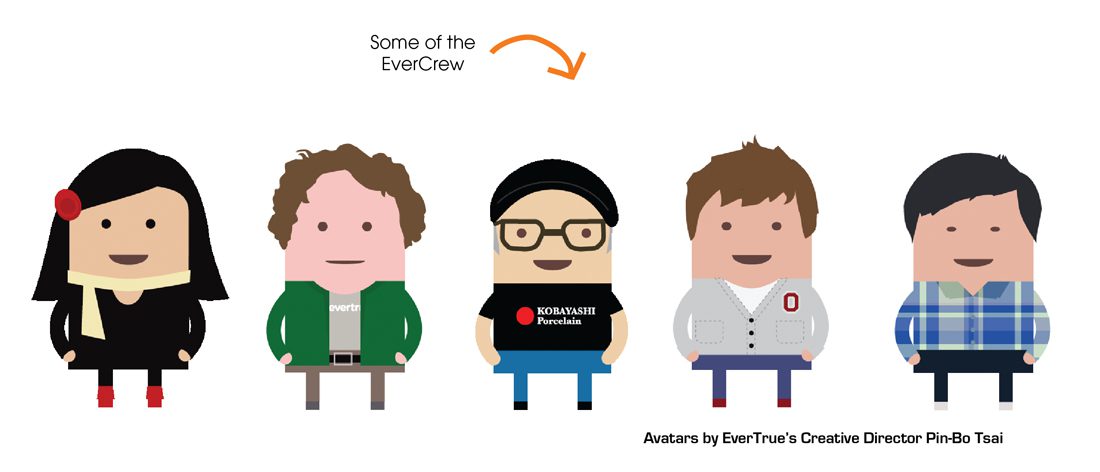 Things kicked off (football pun intended) through Techstars, the number one – and incredibly selective – startup accelerator in the world. Techstars offers seed funding and also provides three months of top-notch mentorship and perks, with the chance to pitch to investors at the end of the program.
"We had what they liked to call 'good traction,'" Brent says. "At first we weren't going to pitch… then we decided to try, with $500,000 in our minds. When we saw there was some interest, we bumped it up to $750,000. Then a million. We finally settled on $1.3."
This is called seed money. It sets the ball rolling for a start-up.
"We didn't look at it like, now we've got all this money," Brent says. "We looked at it like, now we can invest in great people."
In 2011, they went on to win $50,000 at the startup accelerator/competition, MassChallenge. More investors continued to become, well…invested. Angel investor Ty Danco wrote a passionate blog titled "Why I Invested in EverTrue", making it clear that he not only liked EverTrue, but the people behind it too.
"We've got these investors who invest not just because they see an opportunity to make money, but because they're passionate about fostering new entrepreneurs," Brent says. "The lines get a little blurry. They're our friends, they're our mentors, and they're also our investors."
Then, in the spring of 2013, they landed a 5.25 million investment from Bain Capital Ventures. They are now a 40-employee company – stocked with top talents – with an ever-growing roster of customers happy to relate their pleasure in working with the "EverCrew" team.
"It's amazing," Brent says of his work. "There are highs and lows every single day. You just don't know what it'll hold. There are so many moving pieces…always something new. It's not for everybody."
"The emotions of parenthood are similar," he says with a laugh. He and his wife – high school sweetheart, Katie – had their first son, Gunnar, in October of 2013. His schedule, while shifted, is still EverTrue through and through. There's a reason it's cliché to say "if you love what you do, you never work a day in your life." Although most entrepreneurs will scoff at that, it really can be true. Brent surrounds himself with employees who are talented… and fun.
"Just like there are blurry lines with investors, the same thing applies with team members at the company. We all hang out outside of the office…which is great," Brent says. "One of the worst things about the business getting bigger is that I don't get to spend as much time with them. I like every single one of them so much."
Looking back over the past five years with EverTrue, and the 15 years since Brent was in high school, it's wild to think about how far everything, really, has come. Postville schools switched from typewriters to computers while Brent was attending. The Internet was born after he was. It would have been nearly impossible for Brent to say "I want to develop an app when I grow up."
"You just can't anticipate it," Brent says, shaking his head.
Coming back to the Midwest to visit family, Brent says he looks around and sees opportunity everywhere. So what's his advice for folks who want to launch a business, try something new, or pursue a supposedly far-fetched idea?
"For most people, it's unrealistic to just quit your job and start a new venture, so I would encourage people to try it out first," he says. "Test things on a small scale. Get feedback. And keep going until you've got something that works. The biggest risk is the one not taken… Inertia is a powerful force."
For Brent, what was most surprising was that others really do want to see you succeed.
"When you put yourself out there, it's amazing how many people are willing to help," he says. "It makes me want to help others too."
It would go right along with the EverTrue mission: "We are building relationships in pursuit of a better world. We are EverTrue."
Aryn Henning Nichols and Brent were friends growing up. Their moms were close, and they were "neighbors" in the country; his family lived just a few short, gravel miles (!) away. They rode the same school bus for almost an hour, explored the countryside with our siblings, and were all pretty happy to be in 4-H (for the most part).