Giving a gift? Make it a unicorn present!
Here's how:
Supplies:
Unicorn template print-outs
page one and page two
Scissors
Glue stick
Tape
Wrapping paper (use whatever color you'd like!)
Box (with a present in it, we suspect!)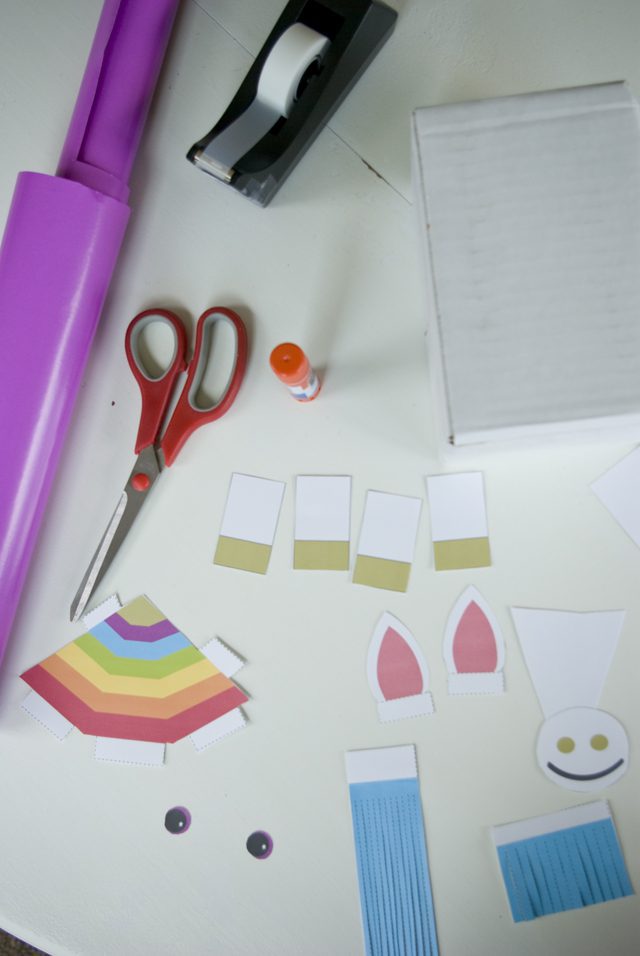 1. Cut out all the pieces on the unicorn print-outs (one &  two). Cut on the lines on the tail and mane pieces.
2. Wrap your present just as you would normally, but pay careful attention to the ends so they come together neatly.
3. Glue the nose parts on – both the triangle and the mouth.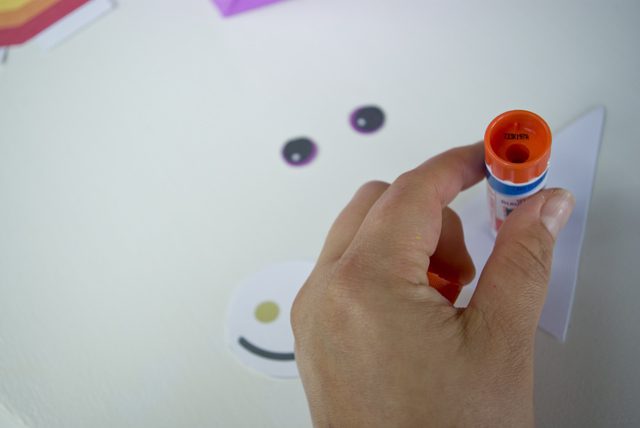 4. Glue on the eyes.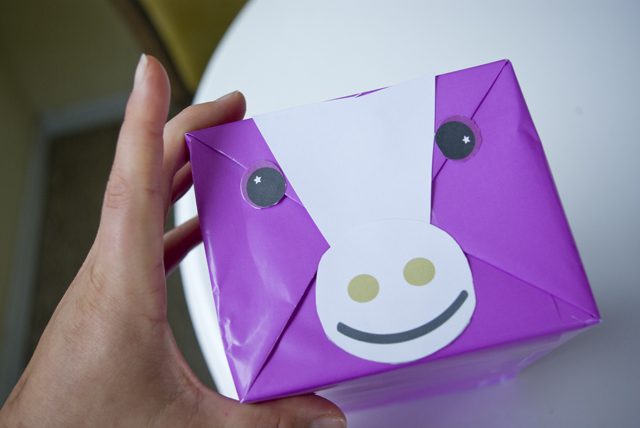 5. Fold the white tab of the mane back and put the glue there. Attach to the top of the unicorn above the face. Fold it over a bit to make it look all cute!
6. Fold the white tabs on the ears back and put glue there. Attach to the unicorns head just behind the bangs.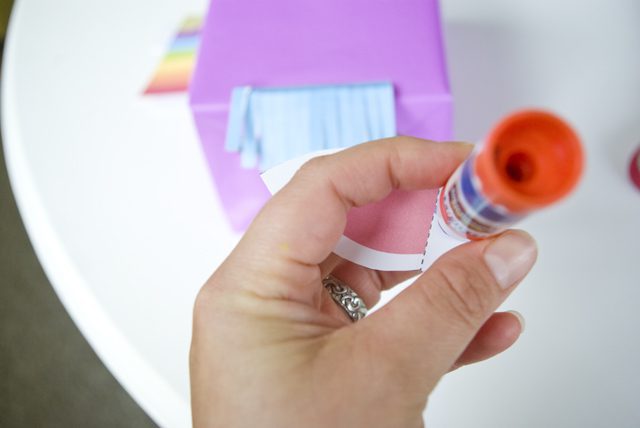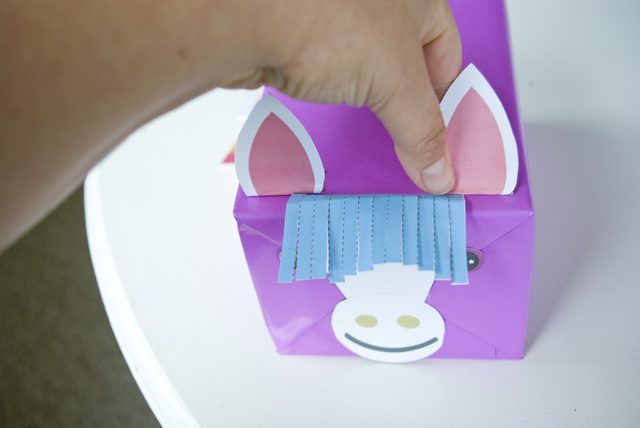 7. Trim the bangs a bit if you want (I did)! 🙂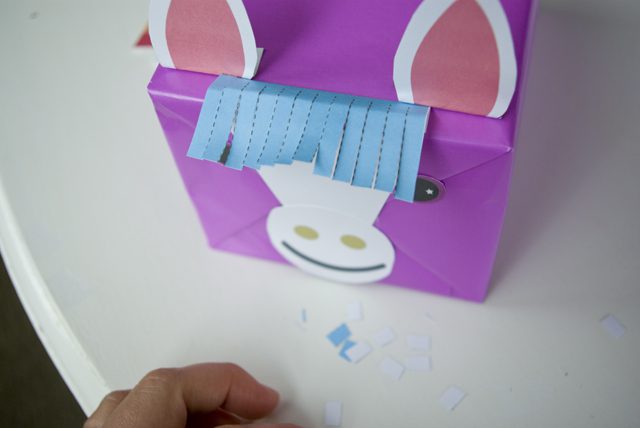 8. Put glue on the top part of the legs and attach to the bottom of the unicorn present at the corners.
9. Time for the horn! This is the trickiest bit. Fold on all the dashed lines, and fold on back all the white tabs.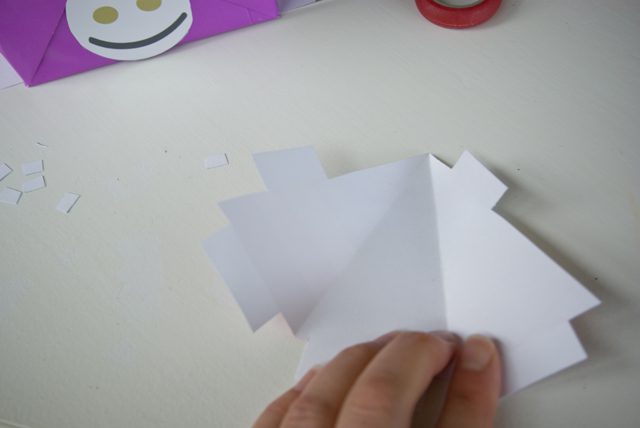 10. Put glue on the middle tab first, then hold for a bit.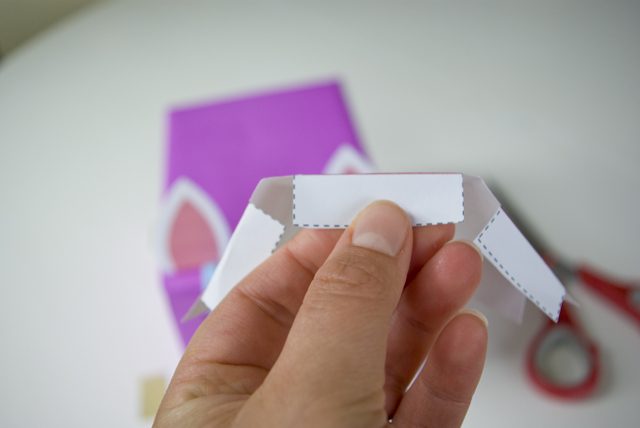 11, Glue the next tab, fold it in, and hold.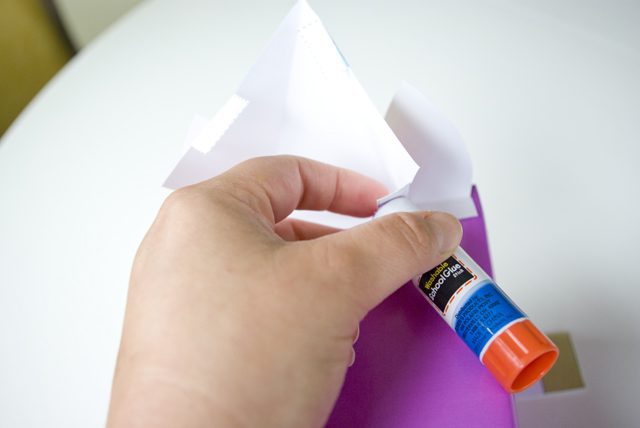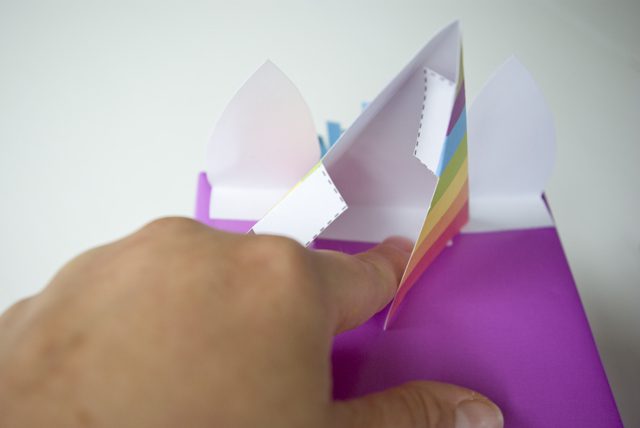 12, Glue the final tab and the two connector tables and hold them all together for a bit.
13. To keep it all in place, add a piece of tape. Cut it up the middle at the bottom and attach it to the present.
14. Fold the tab over on the tail, glue, and place on the back of the unicorn.
Now you're done! You will make the recipient of your gift so happy even before they open it! Enjoy!