One of my favorite things to celebrate in the winter is the Lunar New Year, or Chinese New Year. It generally falls at the perfect time of year for a party – late winter, when the holiday season has passed but you really, really need some socialization.
I lived in China for a year in 2004-2005 teaching English, and honestly I never saw one fortune cookies there. But that doesn't stop me from loving fortune cookies at Chinese restaurants here, and loving these paper ones filled with positive messages.
These would be fun to put together for Chinese New Year – it is Saturday January 25, 202 this year, the Year of the Rat – or just to give to your kids, your friends, your neighbors…pretty much anyone who would love to unwrap a bit of positivity (which should be everyone!).
Roxie and I had so much fun making these together, and writing our own positive messages too! So let's get to it!
Supplies:
• Colored or patterned paper
Note: We got our awesome paper at Cardboard Robot in Decorah – it's actually thick wrapping paper. Cardstock would be too think, but traditional wrapping paper would be too thin, so plan accordingly! Regular printer paper would likely work fine.
• Small bowl for tracing – we tried a cup, but we felt like it made too small of cookies
• Pencil for tracing
• Scissors
• Hot glue gun (adult supervision required)
• Positive fortunes/sayings download
Cut out all the sayings (download the page here), or write your own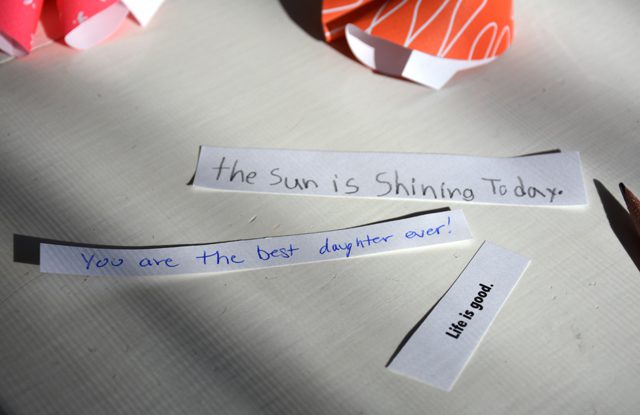 Trace a circle on the back of your paper
Cut out your circle
Place the positive "fortune" in the middle of the plain side of the circle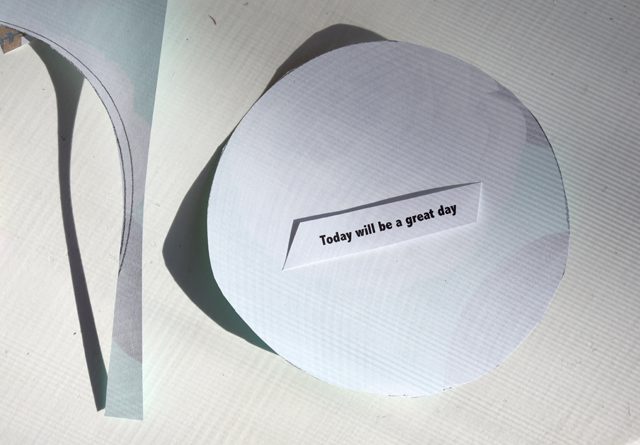 Fold the top over to the bottom, but don't make a crease
Turn the semi-circle over and make a small "wave" at the opening
Hold the wave with one hand and grab the corners of the other "spine" of the semi-circle and place your pointer finger in the center
While still maintaining the wave, carefully push the center of the spine in while pulling the edges of the spine toward each other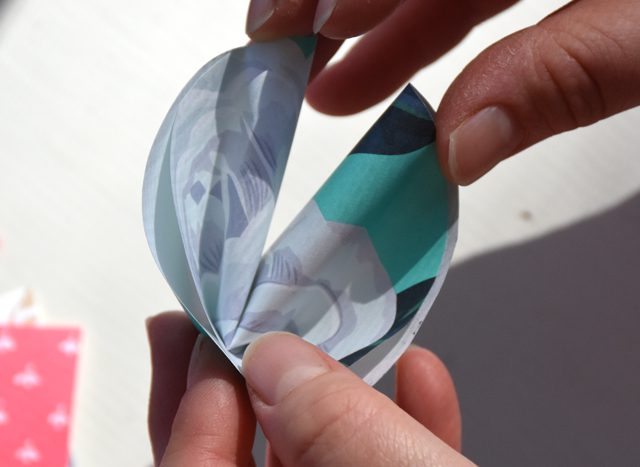 Place a dot of hot glue in the crease (we found if you place it about halfway up the crease, it holds best)
Hold the crease in place for about 30 seconds while the glue dries and you're done!
Hand these little presents of positivity all over! Happy winter! XOXO – Inspire(d)