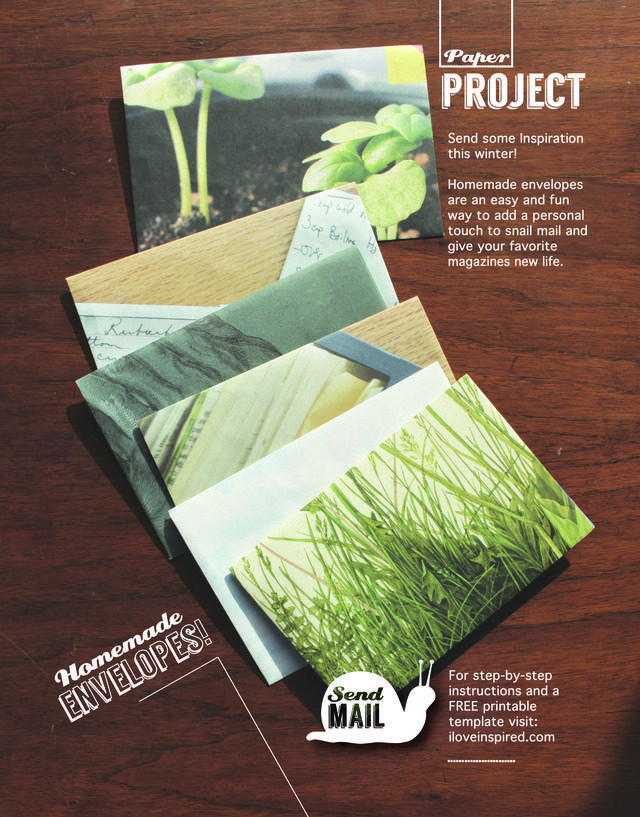 Everybody loves receiving something special in the mail, but with the convenience of text and email, a lot of us have let the handwritten letter fall by the wayside. Send some inspiration this winter! Homemade envelopes are an easy and fun way to add a personal touch to snail mail and give your favorite magazine pages new life. Download and print this template to get started!
What You'll Need:
Scissors, glue stick, pen/pencil, a variety of magazine pages with images that you like, and our envelope template.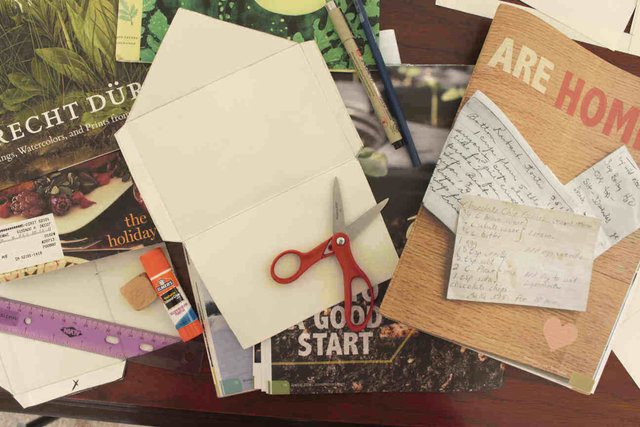 We chose some of our favorite pages from past issues.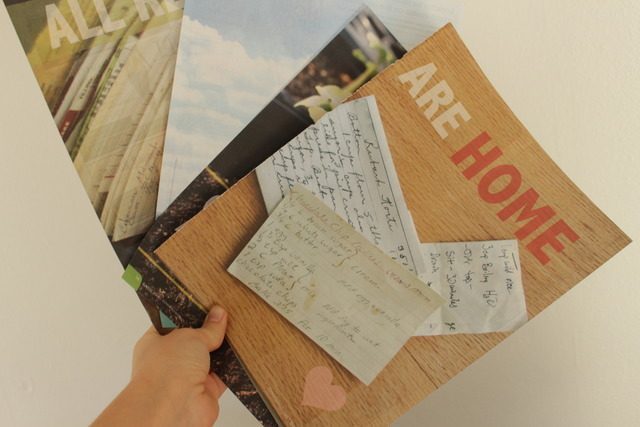 Trace the template on the backside of the magazine page.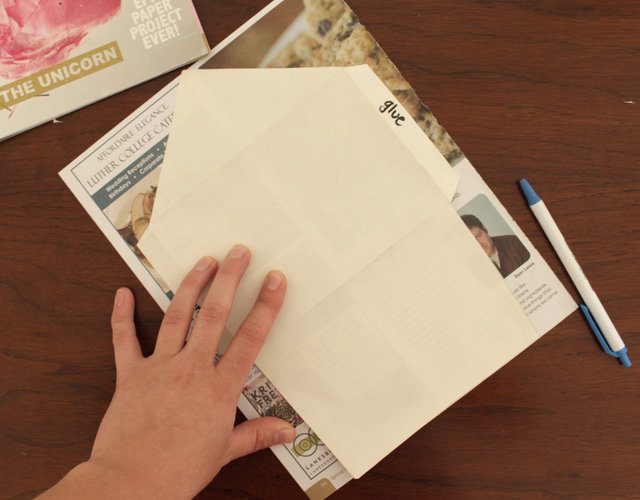 Cut out the envelope.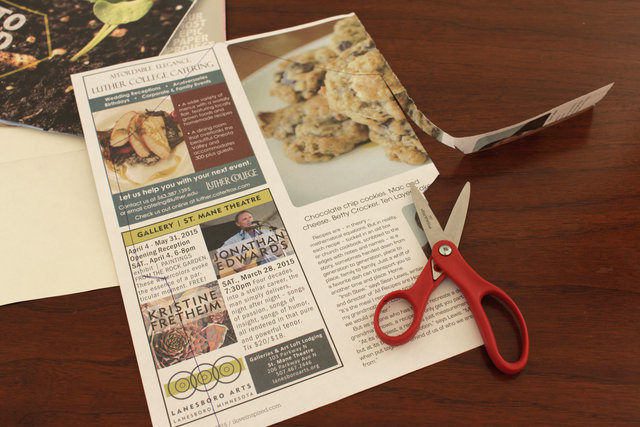 Crease the side flaps and the top triangular flap of your envelope.
Glue time!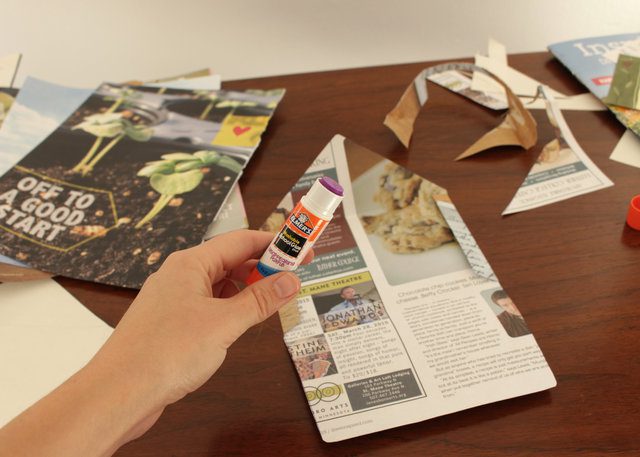 Place some glue on the side flaps and fold the bottom square portion of the envelope over them. Press and hold until the glue dries.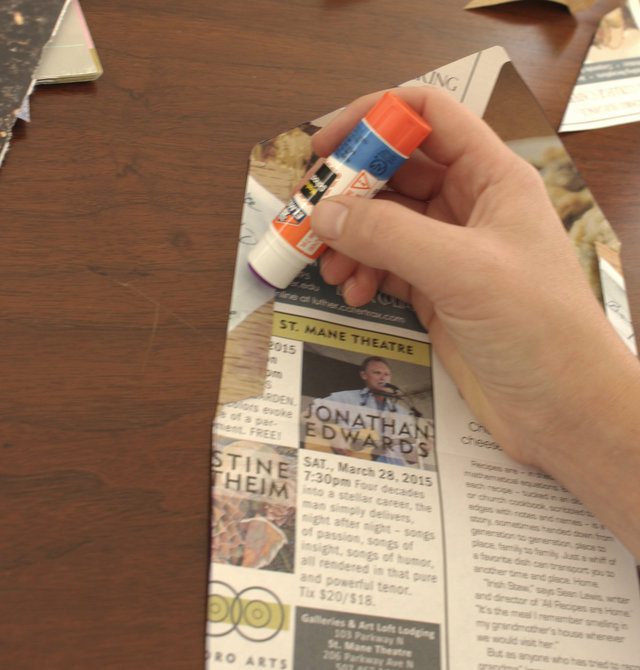 Once the glue dries completely, your envelope is ready to be filled with holiday cheer!
These envelopes are a perfect fit for 3×5 index cards so you can send a letter or your favorite recipe! The standard size means that your envelope can be processed by the postal service without any additional stamps, but we recommend writing  address information on a white background (white sticker labels work great) so that they can be read easily by the USPS machines.
We promise, you can't make just one of these. Make envelopes for all occasions!
---
Kristin Anderson had a blast putting this winter's paper project together! She is a Luther Grad from Des Moines where she designs graphics, paints, eats, and dreams of owning a vegetable farm. To see more of her work check out her webpage!