Got a spouse/son/daughter/coworker/roommate that is Crafty, Smart or Rad AF? Spring is a great time to give someone you love a huge THANK YOU and a nifty homemade award for the great work they do every day.
What You'll Need:
• Selection of cute card stock (you can choose to handwrite your message, or you can choose one our options. Print the page right on your cardstock – this one is for grown-ups, this one is for kids)!
• Hot glue gun (or craft glue)
• Scissors
• Pen or pencil
• Ruler
• Safety pin (optional)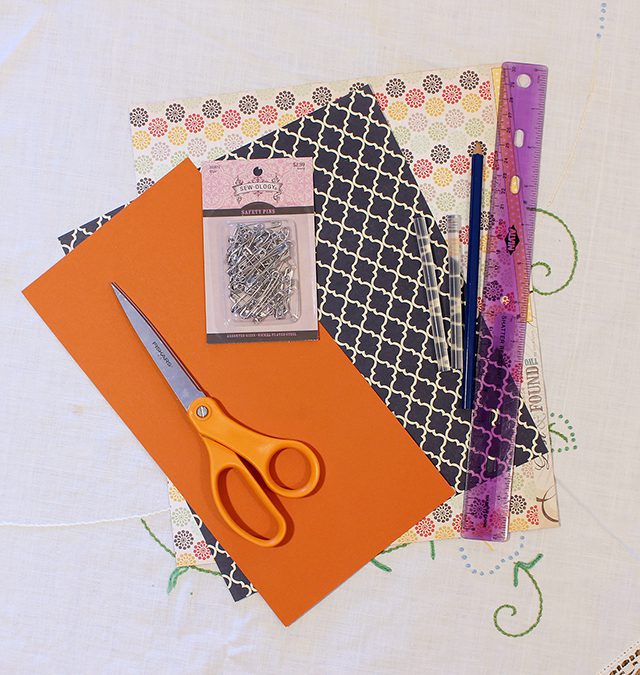 1. Choose one of your decorative papers for the fringe around your award ribbon and cut two 1.5 x 8″ strips.
2. Fold each strip accordion style trying to keep the folds a narrow consistent width.
3. Glue the two accordions together to form a ring.
4. Make the center of the award ribbon by cutting two circles of different diameters out of different card stocks. (1.5″ and 2″ circles.) If you'd like to use one of our sayings (rather than handwrite your message) you can print some options out here > (print them right on your colored cardstock). This page is for grown-ups, this page is for kids! 🙂
5. Glue the circles together.
6. Attach the center circle by applying plenty of glue to your accordion fringe.
7. Hold the circle in place while the glue cools.
8. Choose a new paper for the "legs" of the ribbon. Snip the end of the strips off at an angle and glue these together, and then to the back of the ribbon.
9. At this time you might want to attach a safety pin to back so that your award can be worn! This can be secured to the back of the ribbon with a strip of paper.
10. "Smart," "Crafty," "Strong…" What will your award say?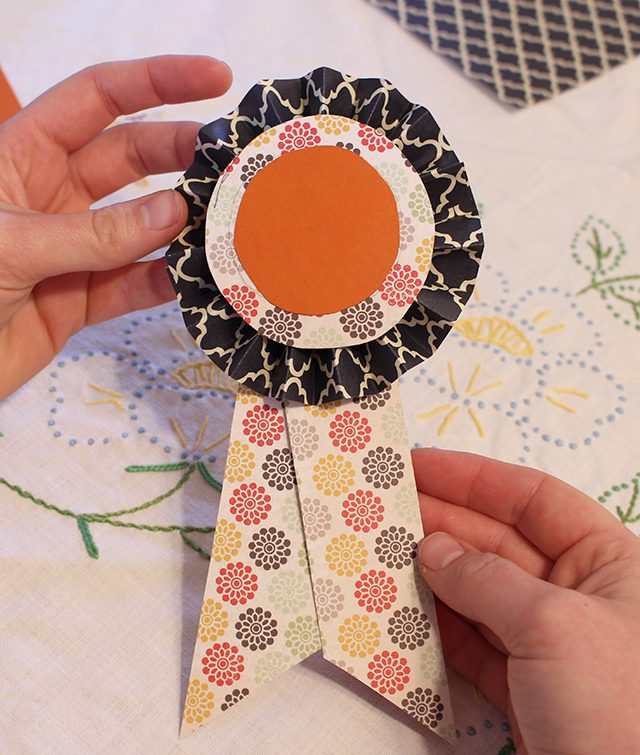 ---

Kristin Anderson had a blast putting this spring's paper project together! She is a Luther Grad from Des Moines where she designs graphics, paints, eats, and dreams of owning a vegetable farm. To see more of her work check out her webpage!