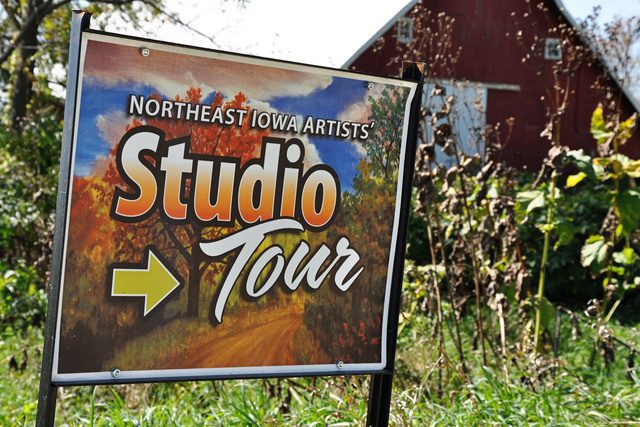 The Northeast Iowa Artists' Studio Tour is open one weekend every fall – and we are here for it!
The artists' studios, nestled among the wooded hills and winding rivers of Northeast Iowa, are open daily from 10-5 during this fun weekend of learning about art and artists in our region (and seeing their behind-the-scenes!).
Drive-yourself and go on an "art"venture in the Driftless!
Over the years, we've highlighted some Northeast Iowa artists in Inspire(d) Magazine's pages (some go all the way back to 2009!). We thought we'd share some here, because who doesn't love a good throwback article?!
Check out a few of the tour artists below before you head out on the Tour!